Embed from Getty Images
There's still some time to cement that summer love, and singer Elle Goulding is the latest to get engaged. The 31-year-old is engaged to New York-based art dealer Casper Jopling. Casper competed in the Youth Olympics in 2010 as a rower and now works corporate development and strategy for auction house Sotheby's New York office. The couple have royal connections as well, as Elle performed at Prince William and Kate Middleton's wedding in 2011. Casper is pals with Princess Eugenie and they both were on vacation back in April with Princess Beatrice.
The couple have been together for a year and a half, and their engagement was formally announced in the London Times' engagement section, listing Ellie's name as Elena.
Britain's The Sun quoted a source close to Elena, I mean Ellie. Of course the insider reported that she was "over the moon" and has "never felt so happy." Do we really need to report that? Who ever got engaged and wasn't "over the moon"? The inside source also shared that Ellie used her birth name in the announcement because the couple "wanted to tell friends and family first and people won't notice because her name is Elena."
I only know Ellie from the song "Love Me Like You Do", the ONLY good thing to come from the Fifty Shades of Gray movie, but she and Casper look cute together. He's actually a doll. I'm a sucker for a glasses-wearing Brit. I suppose congratulations are in order, so best wishes to them both.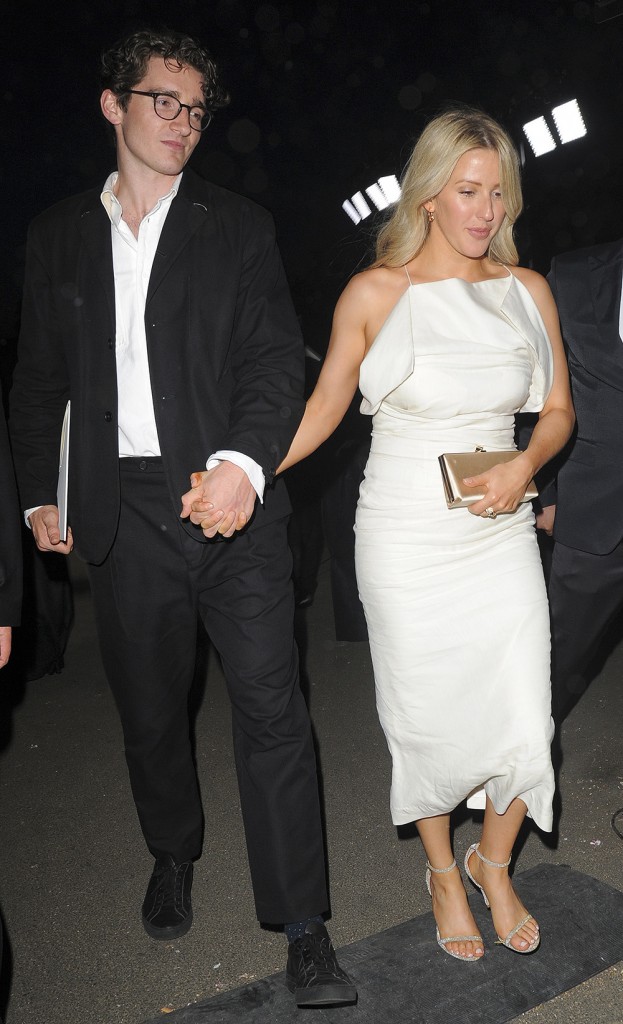 Photos: Instagram, Getty, WENN