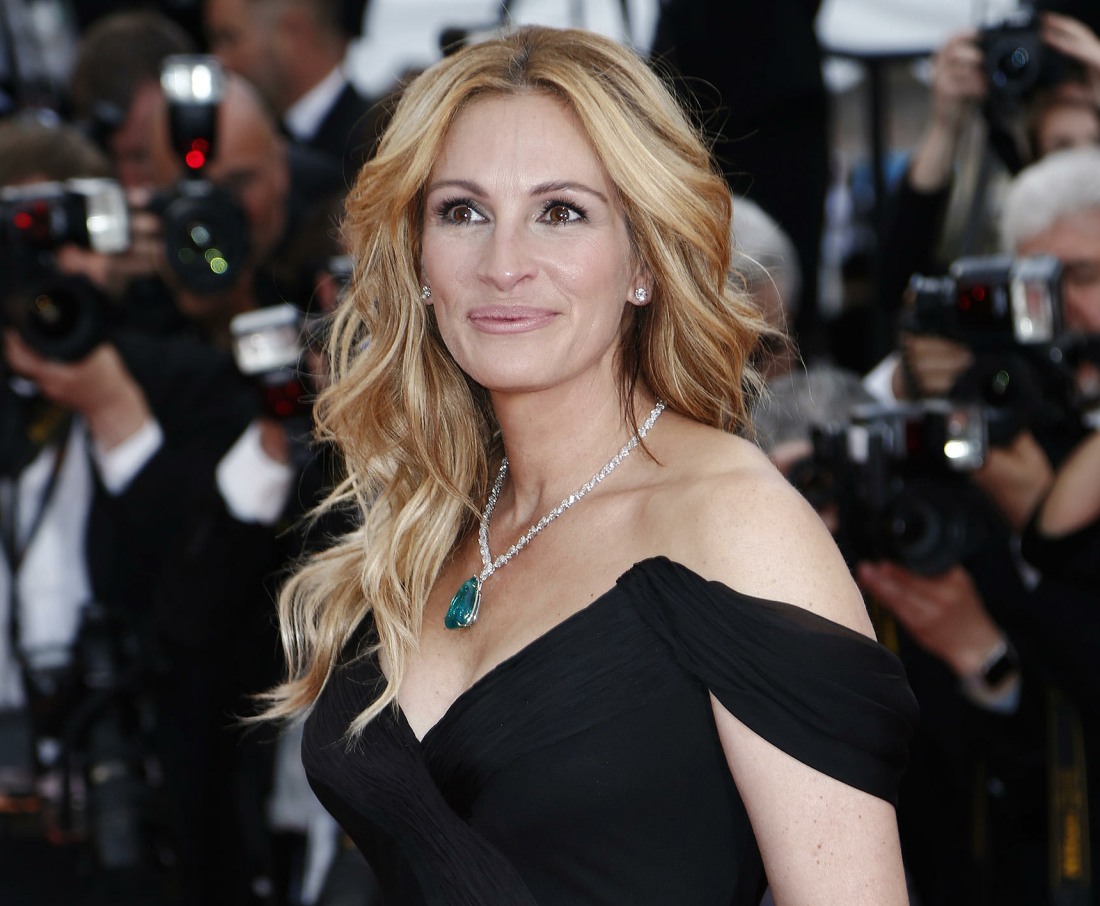 Guess who's planning on goose-honking her way to another Oscar? Julia Roberts, of course! There's only one goose-honker. Star Magazine claims that Julia is going to produce and star in a film called Little Bee, which will be a tailor-made vehicle for yet another Julia Roberts Oscar campaign. Keep in mind, she's already won one time – she won Best Actress for Erin Brockovich, which I never hated. I always liked that movie and Julia's performance, and I thought her Oscar that year was well-deserved. But this one sounds like a mess:
Julia Roberts wants another Academy Award – and she's willing to pay for it. Sources say the 50-year-old actress is set to produce and star in a new movie, Little Bee, and will funnel millions of her own dollars into making it an awards contender.

"Julia says that if there was ever a movie that would get her another Oscar, it's this one," reveals a Hollywood tipster. The film focuses on a teenage asylum seeker from Nigeria who meets Roberts' character, a magazine editor, during the oil conflict in the Niger Delta. "She won't be content with a nomination, she wants a win and she'll spend whatever she has to in order to make it happen."
[Star Magazine, print edition]
When I say "this sounds like a mess," I don't mean that the story itself is bad. Not at all. I'm just saying that it's a fine line between The Blind Side versus some messy White Savior Saves African Girl movie, and that fine line involves the number of close-ups on Julia's face as she cries one dramatic tear for Africa.
As for the idea of one star funding their own Oscar campaign… I don't hate it, mostly because I've gotten used to it over the years. Jennifer Aniston spent a lot of her own money on her massive Oscar campaign for Cake (she didn't get a nomination). I'm assuming that Leonardo DiCaprio went out-of-pocket for some of The Revenant's Oscar campaigning too. It happens. And Julia seems like exactly the kind of person who would only spend the money if she was "guaranteed" a win. (Remember four years ago when she lost the Emmy and she even deigned to show up for the Emmys and she couldn't even contain how pissed off she was? OMG, I just remembered that.)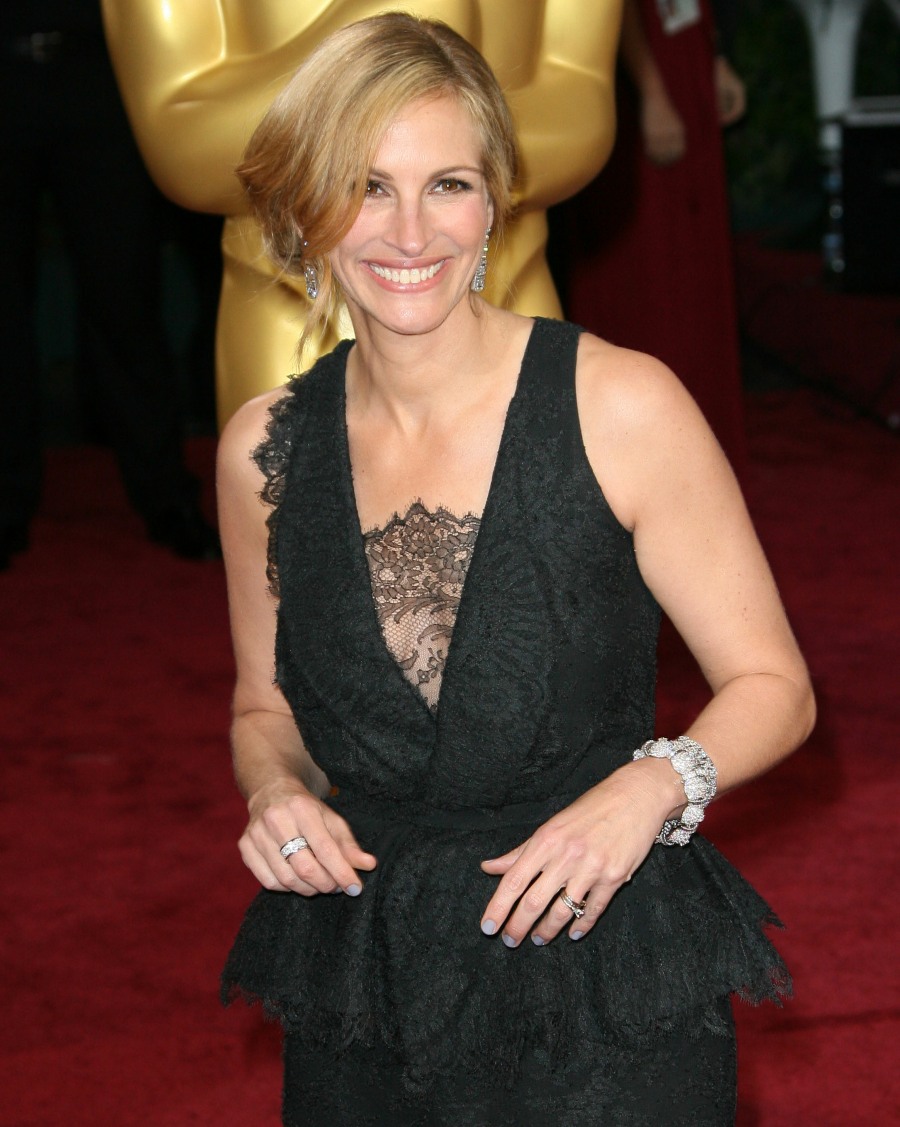 Photos courtesy of WENN.