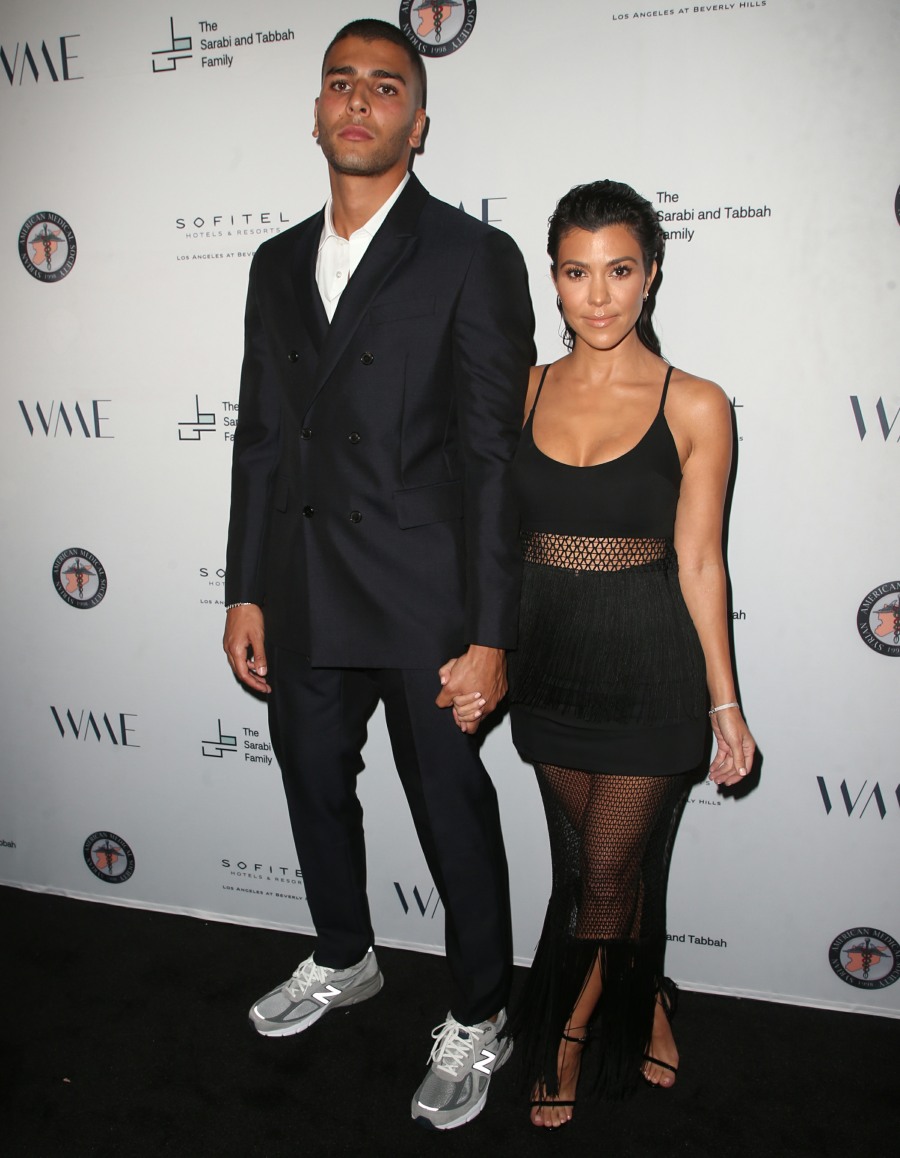 This is one of the dumbest of all the Kardashian breakup stories, just FYI. For a while now, a little over a year, Kourtney Kardashian has been dating Younes Bendjima. She's 39 and he's 25 (although he looks younger). There's always been a vibe of WTFery around their coupledom, like… maybe she just hired some dumb young guy to be her boyfriend? I'm just throwing that out there, to see what people think of it. Anyway, Younes and Kourtney traveled together and vacationed together and at least she got a new storyline beyond "Kourtney is fighting with Scott Disick again." But because a 25-year-old is gonna do whatever the f–k he wants, he violated his contract (??) and went down to Mexico and enjoyed some time with other ladies. TMZ had the photos. Shortly after the photos came out, the breakup was officially announced.
Kourtney Kardashian and Younes Bendjima have called it quits, a source confirms to PEOPLE, adding that "it didn't end well."

The news comes as photos of Bendjima getting cozy with another woman in Mexico on Monday surfaced on TMZ. On his Instagram story, Bendjima denied the situation was romantic, writing: "They really want me to be the bad guy. F— your Hollywood bulls—, can't have fun with your friends no more."
And because this is likely a plotline on a future episode of KUWTK, Khloe and Kim also had to chime in and bully this poor dumb kid:
Kim Kardashian West sent some serious shade in Younes Bendjima's direction Tuesday following his split from Kourtney Kardashian. Just hours after photos of Bendjima getting cozy with another woman in Mexico surfaced, it was revealed that the model and Kourtney had split. A source told PEOPLE, "Younes was always supposed to be a rebound. Now with the pictures of Younes in Mexico, they are definitely not getting back together."

However, Bendjima, 25, didn't appear perturbed by the news as he shared a photo of himself on vacation with a group of men and women and enjoying lunch on his Instagram Story Tuesday. It seems that snap, combined with the photos of the model looking very cozy with a woman that was not her sister, left Kim, 37, far from impressed. On a screenshot of the photo and other posts by the male model shared on Instagram by the Shade Room, the KKW Beauty mogul commented, "Nice pics from your 'boys trip.'" Kim also added a Pinnochio emoji, suggesting he was a liar.

Kourtney's other sister, Khloe, also jumped to Kourtney's defense after Bendjima's comments. The star commented on the same screenshot, writing, "Alexa play "heard it all before" by Sunshine Anderson."
These women are in their 30s. They're all mothers with small children. And they're all on social media, "clapping back" at Kourtney's ex for… what exactly? For "cheating"? For not being the perfect rent-a-date? I don't know. I also don't buy all of this sh-t about Younes having a problem with Kourtney's "revealing" Instagrams. I think this is all just a really dumb storyline for Lazy Kourtney.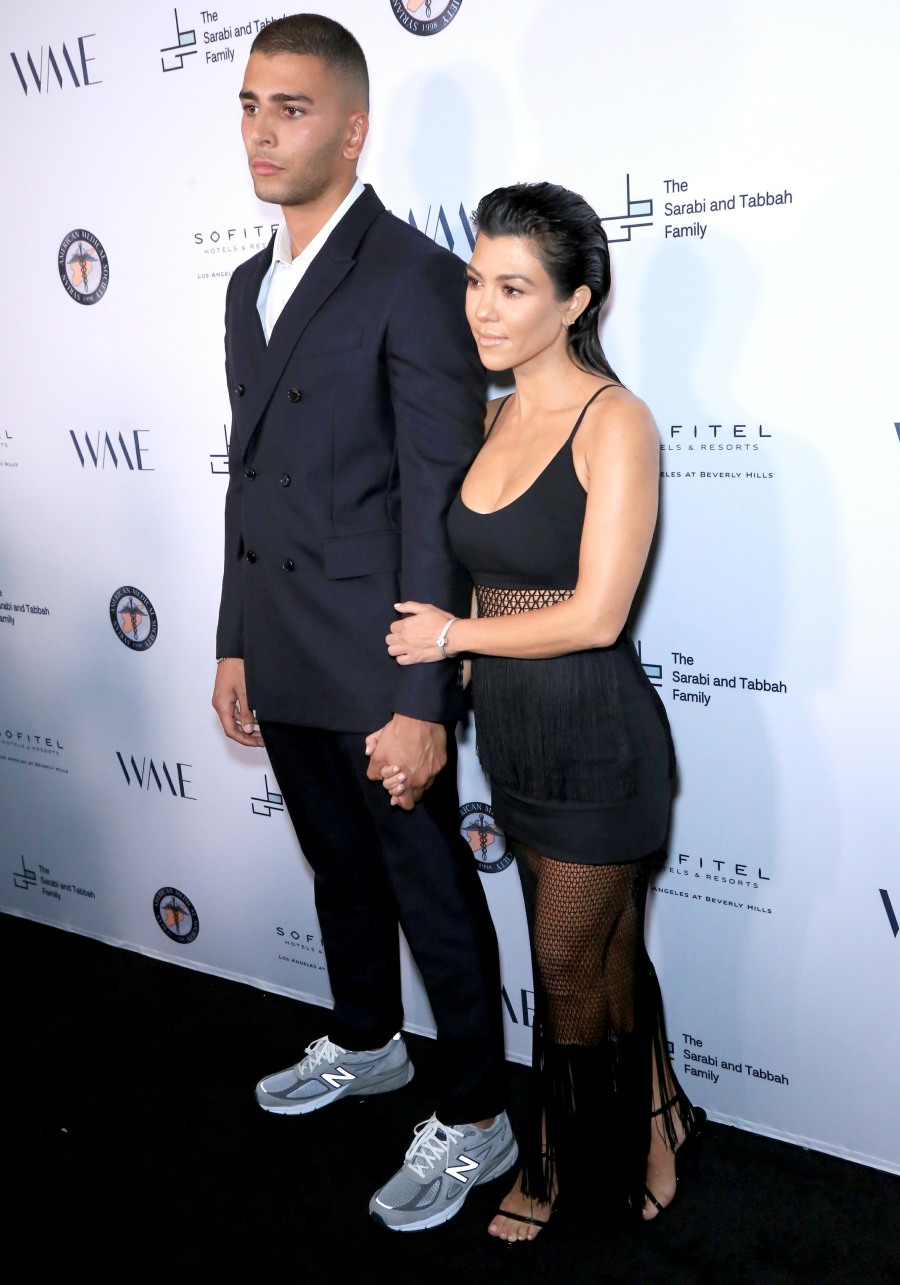 Photos courtesy of WENN.