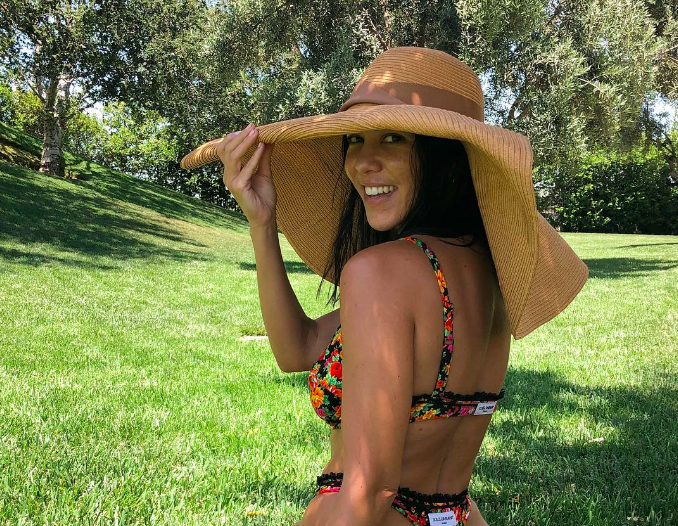 Kourtney Kardashian, 39, has been with model Younes Bendjima, 25, for over a year now! Hecate usually covers their relationship, but I could have sworn it wasn't that long. Kourtney premiered Younes, then just 23, at Cannes in May of 2017. The two have gone on countless vacations and Kourtney has posted umpteen bikini photos in the time they've been together.
For some reason a recent Instagram photo in which Kourtney is showing her booty in a high cut bikini, half of which you can see above (here's a link to the full version, our advertisers don't like booty pics), prompted Younes to make a negative comment. It's since been deleted, dismissed and then explained further, more on that in a moment, he commented on the photo "That's what you need to show to get likes?"
Apparently this has been an issue for these two for quite some time. E! has a whole insider piece about how it's driven a wedge in their relationship.
Apparently this issue has arisen in the past, with a source telling E! News, "Kourtney doesn't appreciate Younes posting his feelings in a public forum and being impulsive. She's frustrated that he continues to get upset about it. She isn't going to stop doing what she's doing and feels like he needs to understand and deal with it."

His emotionally-charged response was, of course, done on an impulse and he now regrets the action. "Younes gets jealous and can be possessive of Kourtney. When she posts half naked pictures, he gets very upset. He wants her for himself and doesn't want to share her with the world," the insider explained.

The relationship drama comes after the pair's return from an, "incredible few weeks together in Europe." And while the two enjoyed the opportunity to spend some quality time together in the sea, "it was sad when they had to say goodbye and she returned to the States. He's been missing her like crazy and got emotional."

Hence the overreaction to the otherwise routine social media posts. "Kourtney has explained its part of her job and it's not going to change. But it still makes him uncomfortable and upset. He overreacted and put up a comment without thinking it through. Then he realized what he did made it even worse. He was just not thinking in the moment and got emotional," the Kard source said.

Ultimately, the Balmain model "wants to be able to deal with this side of Kourtney's life and knows he needs to accept it if they are going to be together."
So is this a setup for their breakup? The fact that the comment was deleted so quickly makes me think it was genuine and that Kourtney is just following her family business model of exploiting their personal problems for headlines. That begs the question – why the hell did this take so long? It's Kourtney's JOB to post pics like this and get likes. This has been her job since well before Younes was on the scene. Plus he posts shirtless pics of himself to Instagram all the time, and has posed for these type of photos with Kourtney. Kourtney's fans are trolling him for this. How is this any different?
This dude is well past his usefulness and Kourtney needs to find someone who supports her career. There are countless young hot models who would be thrilled to be Kourtney's plus one. Then again, he's playing a role that we've seen other men play at the end of their relationship with a Kardashian. They make mistakes, we hear all about it and then they get dragged in the press. It doesn't necessarily mean the relationship is over, Kourtney and Khloe are especially forgiving, but in this case I think we're being prepared for it.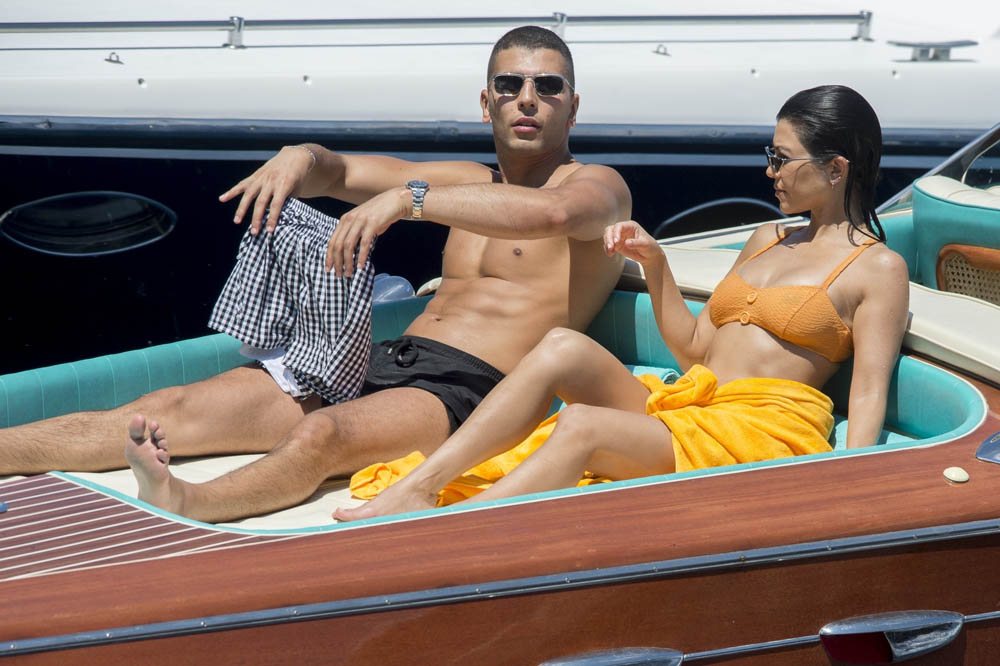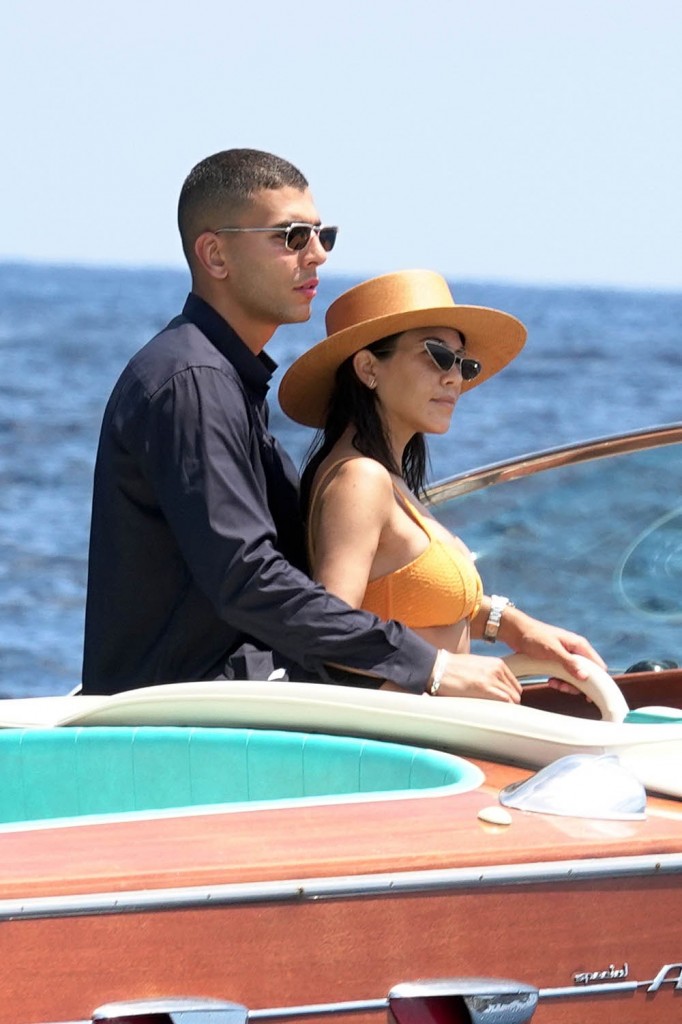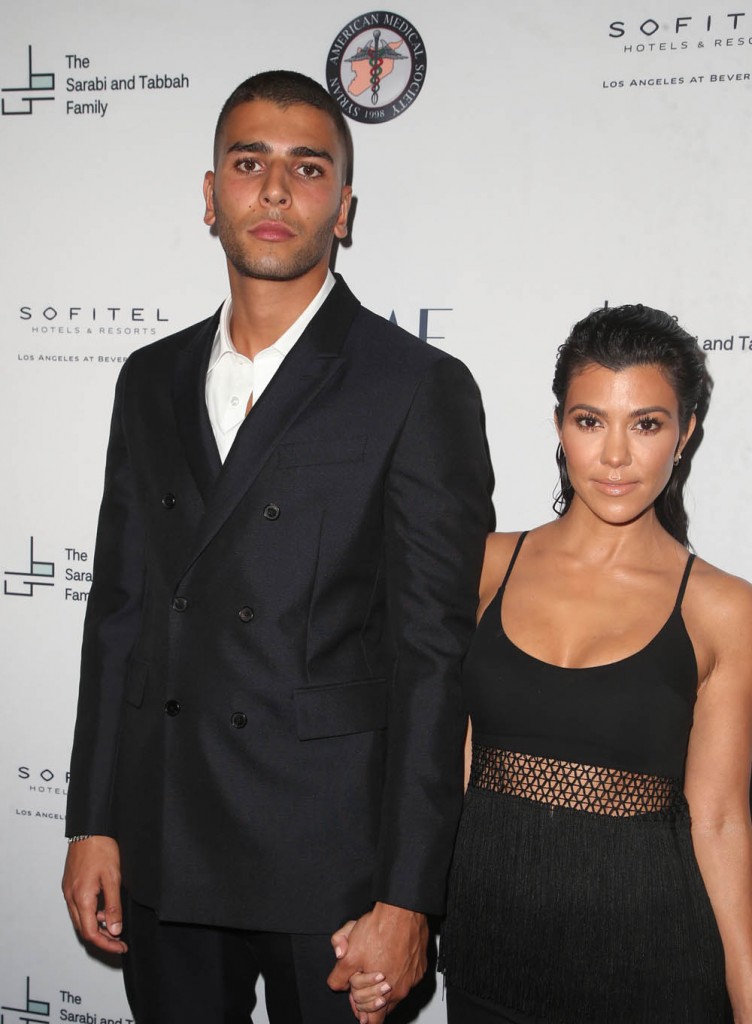 Photos credit: WENN and Backgrid