Pretty Little Liars actress Troain Bellisario is expecting a visit from the stork. She and her husband of two-and-a-half years, Suits star Patrick J. Adams, are expecting their first child together.
The couple have kept a low profile as of late, after their appearance at the wedding of Patrick's former co-star, Meghan Markle, to Prince Harry. You might remember that after the ceremony, Patrick got into a little bit of trouble after he got into a social media flap with a woman at Heathrow airport, posting her picture without her knowledge after she said he looked "chunky".
Since the wedding and the Heathrow incident, Patrick and Troian have kept their social media posts to a minimum (how refreshing). In an interview with Entertainment Tonight last month, Patrick did reveal that the couple was thinking about children. He said that, "We talk about it all the time, obviously, and when the time is right, the time will be right." He added, "You know, we're not going anywhere. Very much in love and excited for everything that comes next."
If you've been paying attention, this news isn't shocking, as the actress was spotted with what appeared to be an obvious, growing baby bump while on vacation with Patrick in Mykonos, Greece back in May. Is this like "If a tree falls in a forest and no one is around to hear it, does it make a sound?" As in, if a starlet gets pregnant and the media doesn't pick it up, is it a big deal? Or something like that. I don't follow Troian, so this was news to me. Regardless, a baby is always a happy event, so congrats to them.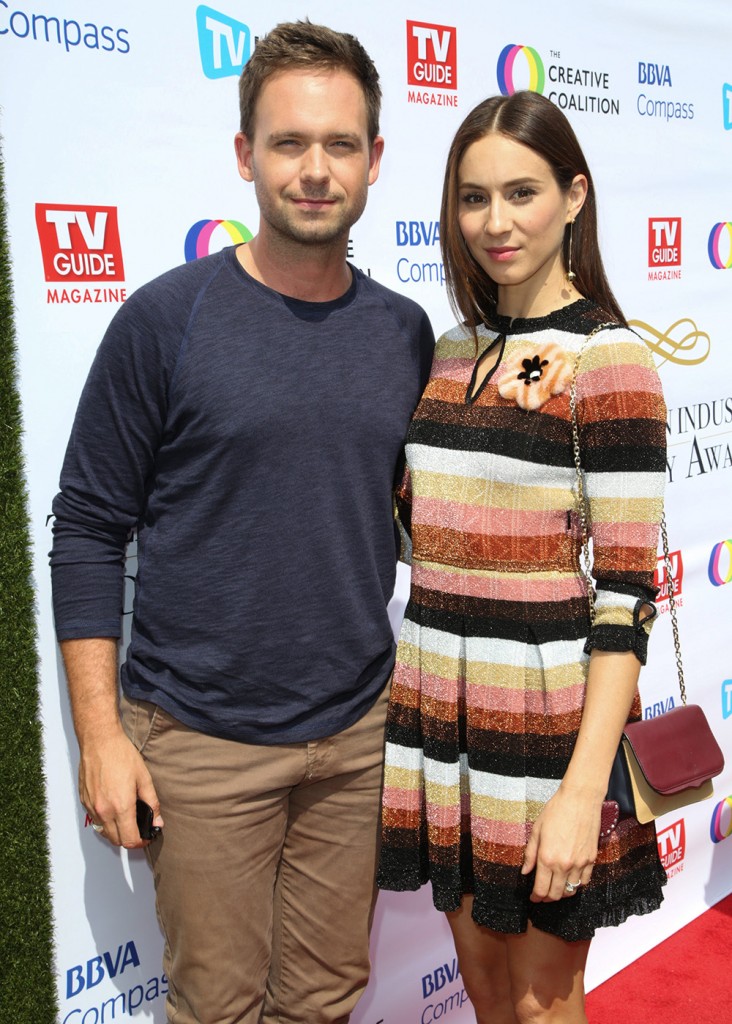 Photos: Getty, WENN