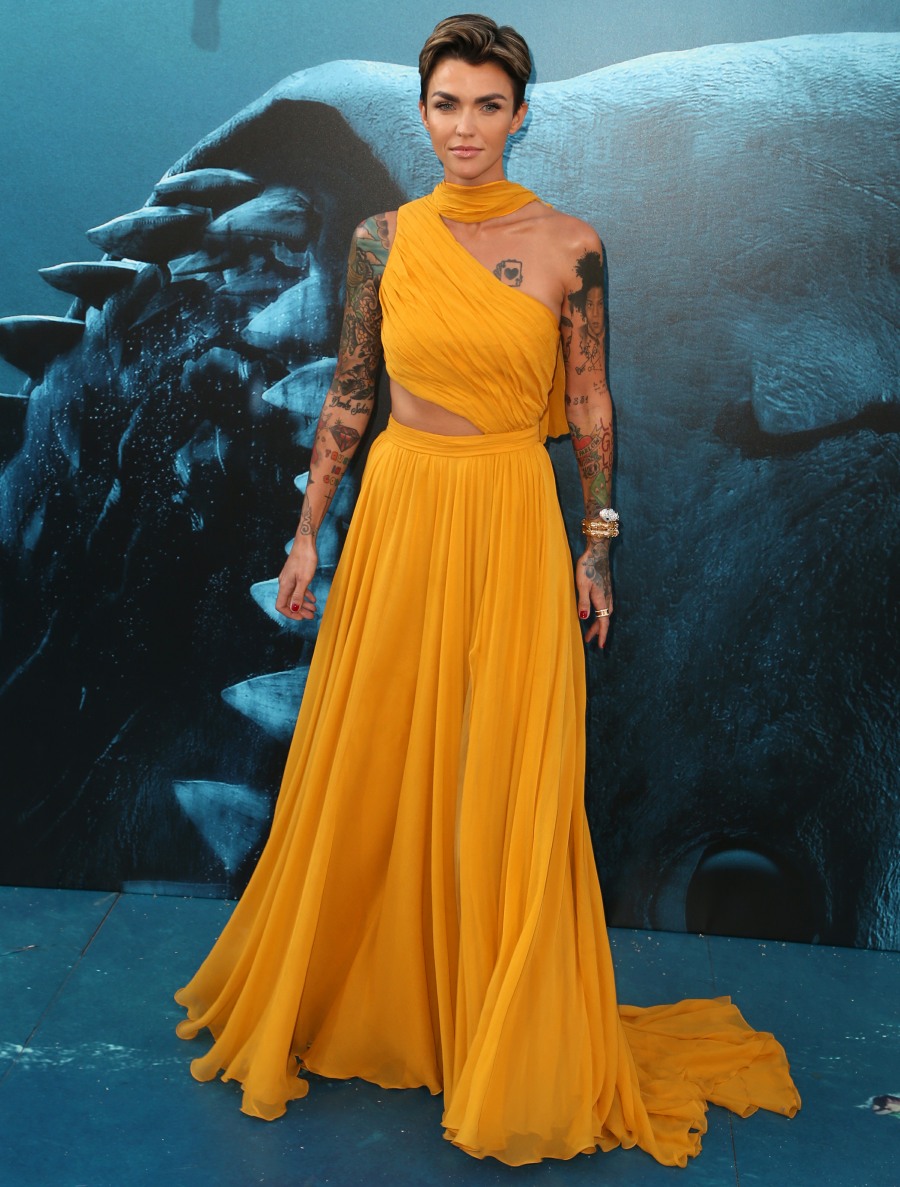 Here are some photos of Ruby Rose at the LA premiere of The Meg a few nights ago. Her dress is Prabal Gurung and… I don't know, I completely hate this look? I think Ruby has a naturally olive skin tone, and then she's either tanning or fake-tanning to get this weird shade of brown-orange. And then she tops it off with an orange dress? Gross.
Anyway, I'm not writing about Ruby just to complain about her fashion choices (although WTF). I'm writing to tell you that Ruby got a job! She has been cast as Batwoman in a new CW series.
In one of the biggest casting coups for the CW, Ruby Rose has been tapped to play Batwoman. The character will make her first appearance as part of The CW's annual DC Arrowverse crossover event in December. Rose also is set to play the role in the Batwoman series the CW has in development for next season. While the project is still in the script stage, with a star of Rose's caliber attached and DC Universe architect Greg Berlanti behind it, it is likely to go to pilot and series. (I hear the CW is not planning to use the crossover as a backdoor pilot for Batwoman but instead film a full-length pilot as it did with flagship The Flash.)

One of the draws for Orange Is the New Black alumna Rose to return to the small screen likely was the opportunity to break new ground. If the project goes to series, Batwoman will become the first gay lead character — male or female — of a live-action superhero series. Batwoman already has been a trailblazer for LGBTQ+ representation in comics. After a long hiatus, she was reintroduced to the DC comic universe in 2006 when she was established as a Jewish lesbian, becoming the first-ever lesbian superhero title DC character.
That's really cool. It's a great day for LGBTQ+ representation for actors in real life and for fictional comic-book characters. My only complaint is a minor one – I've seen some people complain that Ruby Rose can't act her way out of a paper bag? Do you think that will hurt the series? Or will the series be all about action, stunts and lesbian pouts? I might actually watch this! (And I barely watch any TV shows at this point.)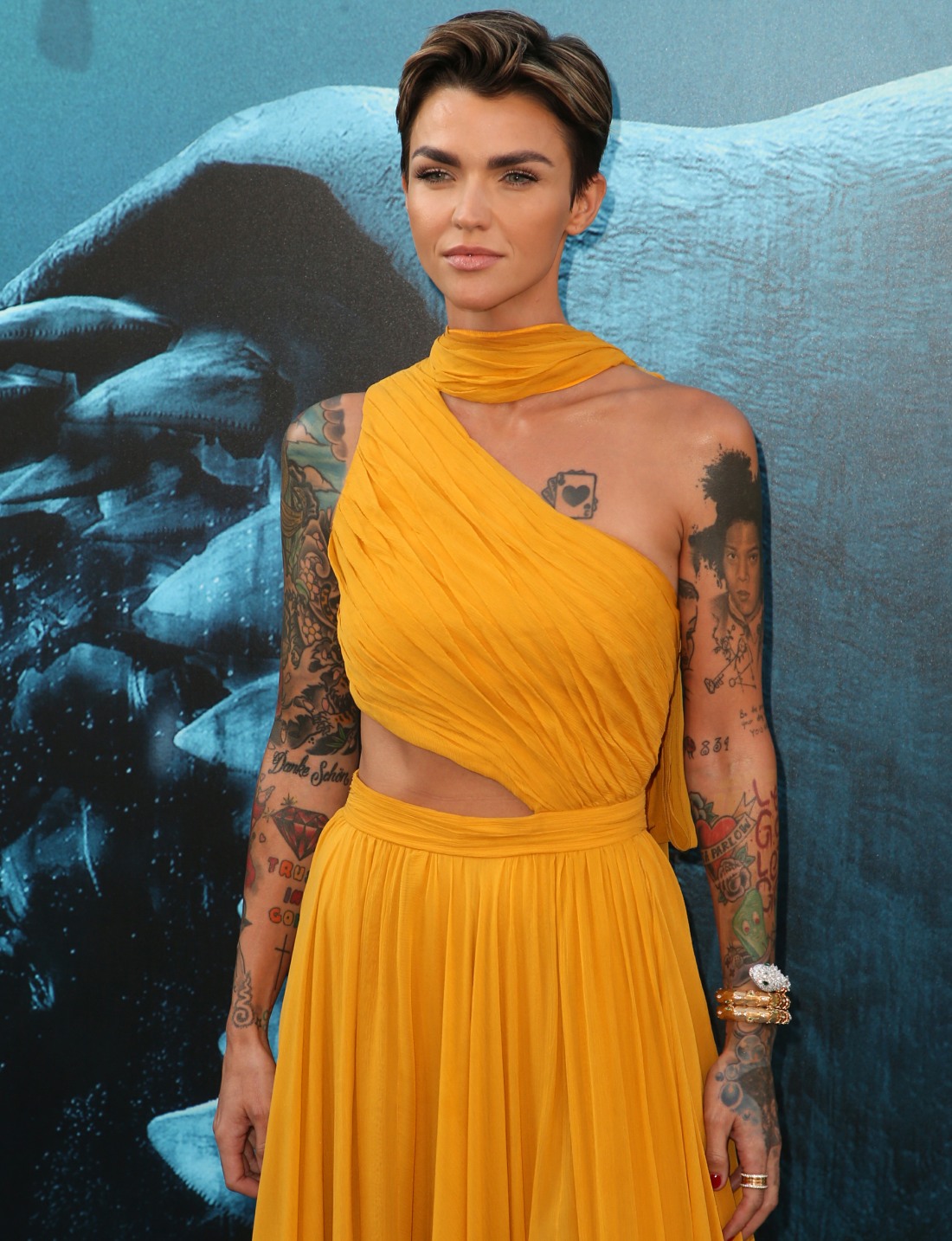 Photos courtesy of WENN.