Ooh baby do we have a bundle of info to share with you! Click here for info on The Cry Pretty Tour 360! #CryPrettyTourBundle #CryPrettyTour360 #CryPrettyAlbum @CALIAbyCarrie https://t.co/9K79jKnwai pic.twitter.com/kcL76v6XuK

— Carrie Underwood (@carrieunderwood) August 8, 2018
Earlier today Hecate covered the fact that Carrie Underwood said, in a recent interview, that she's "35, so we may have missed our chance to have a big family." That statement was controversial in that many people interpreted it as Carrie saying that her window of opportunity for having children had passed. However others thought that Carrie was simply saying that she couldn't have as many children as she'd hoped for. Carrie and her husband, hockey player Mike Fisher, welcomed son Isaiah three years ago.
Well Carrie is pregnant again. She made the announcement in a video about her tour, but it's not until one and a half minutes into this video. For some reason that feels like an eternity. Her tour is in May of next year, which she explains is to give her time for the new baby. In case you don't feel like listening to her, she says this at around 1:25 in:
You might be wondering or asking 'Carrie, why is your tour starting in May?' Well… [camera pans out to the word "Baby" written in balloons behind her]

Mike and Isaiah and I are absolutely over the moon and excited to be adding another little fish to our pond. This has just been a dream come true with album and baby news and all that stuff. We're just so excited and so glad that you guys can share in this with us and be a part of this with us. Love you guys and we'll see you on the road in 2019. Yeah, have a great day. [Tour schedule comes on screen]
Why did she lead with her tour news first, that was weird right? A minute and a half is a long time to get to the point. Open with the baby news and then say you're going on tour starting in May of 2019. This could have been a weird executive decision, like her people told her it was time to announce her tour and they considered the pregnancy secondary, but that's short sighted. Also, the caption reads like they hired a sh-tty marketing consultant who wanted to make unique hashtags trend.
Congratulations to Carrie and Mike though and best wishes on the new arrival.
As of this publication, this is Mike Fisher's last Instagram post, an endorsement of conservative Republican Bill Lee for governor of Tennessee. Bill has said that "We need to do everything possible to stop Tennessee having sanctuary cities, and we'll do that if I'm governor." I don't get how people can call themselves Christian and be so cold-hearted against immigrants and asylum seekers.
Here's Carrie at the Radio Disney Music Awards in June. Her extensions are way too long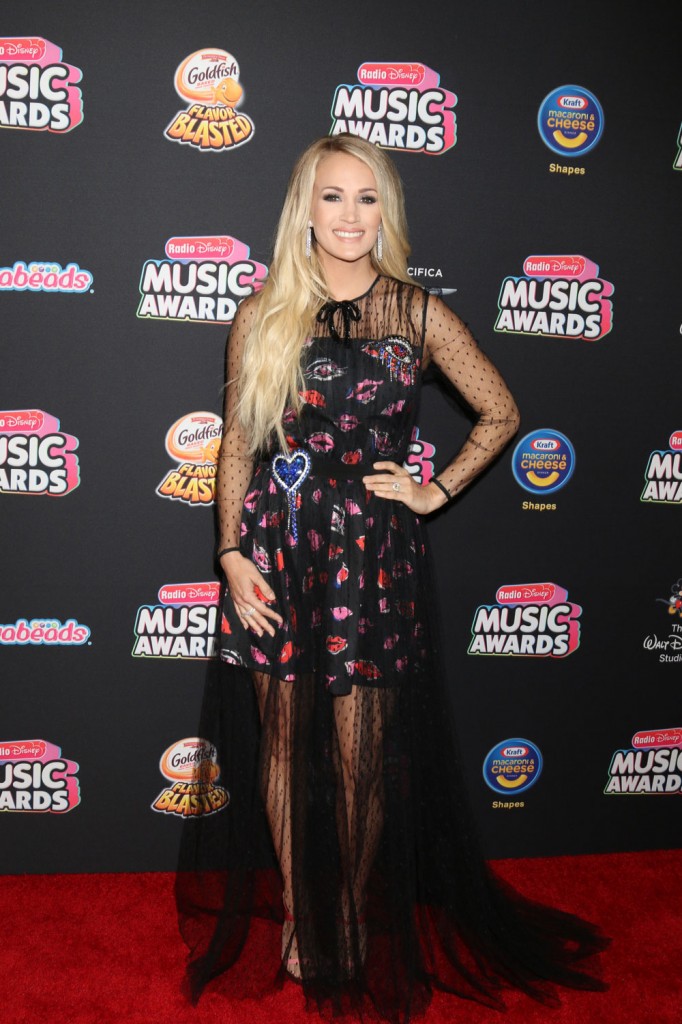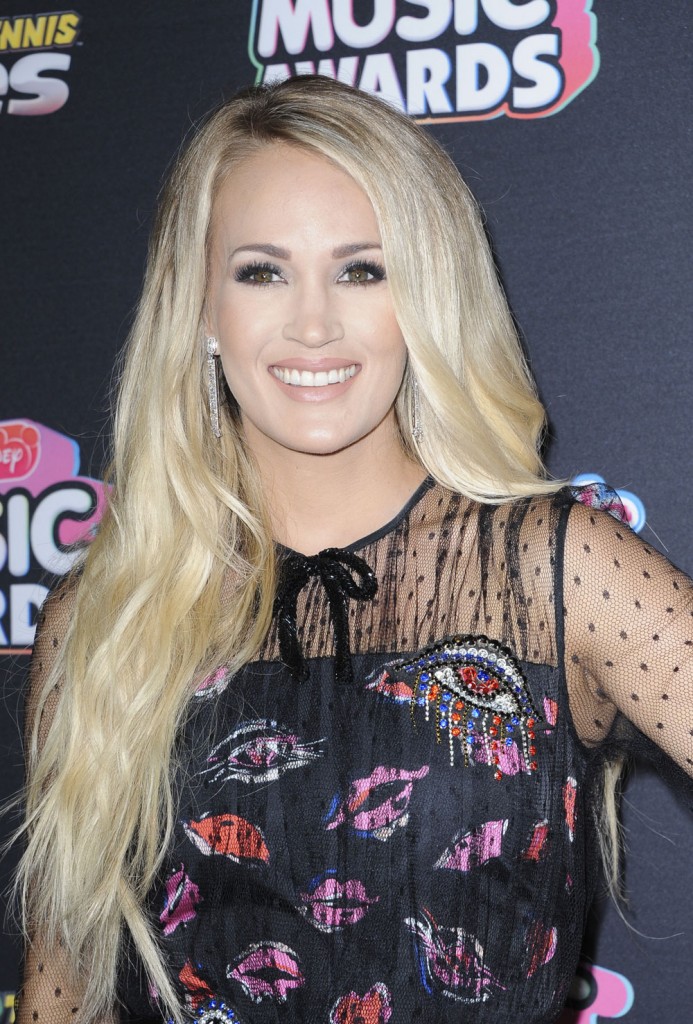 Photos credit: WENN and social media