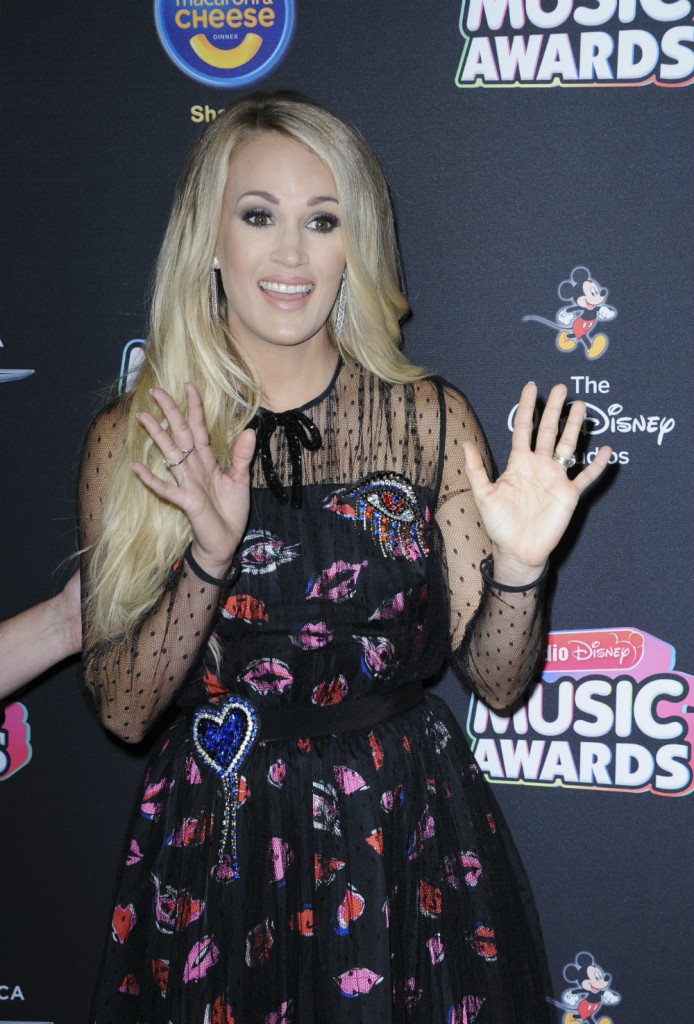 Redbook released an interview with Carrie Underwood a few days ago which Corey covered. At the time, the big news on Carrie was still her accident in which she broke her wrist and ended up with 40-50 stitches in her face. Like Corey, I wondered how long this accident would fill pages. One of the questions was how big of a family she wanted, to which Carrie replied, "I'm 35, so we may have missed our chance to have a big family. We always talk about adoption and about doing it when our child or children are a little older." I didn't give her response two thoughts. But others did, and they wanted Carrie to know she was wrong.
Carrie Underwood's candid comments about her plans for more children have caused a commotion with her fans.

Underwood and her husband Mike Fisher, 38, share one child together — a boy named Isaiah.

Many fans applauded her openness but some felt she was misguided, while others did their best to encourage the singer to not lose hope.

"Seriously Miss Underwood, I was 44 and my wife 42 when child number seven was born. It depends on your health and your desire only," one fan wrote on Twitter.

Another said, "Carrie, you can still have babies at 35… women are having babies later in life than your mother Carol's generation. They try to establish their careers where Mom's generation a lot of times we're happy as housewives. Nowadays, you need two salary's to make a 'go of it" w/ children."

However, some agreed with Underwood. "It is a medical FACT that when a woman reaches 40 she is in the HIGH risk for having a child, I have a daughter-in-law that has just gone through that with her doctor and he has said that with each year it can get worse," one user wrote on Facebook. So what Carrie is saying is backed up by the medical expert's."

"I do not understand the outrage the public has over Carrie's statement on fertility. Pregnancy is a risk no matter the age, but I see no reason to get upset over an issue like this. I don't see the logic in this heat over a mere comment," another fan said.
Honestly, I am not here to criticize either camp on this. I know people feel strongly about putting age-limits on when women should get pregnant. If I was 35 and still hoping for children, this would be an emotional hot button for me and I'd wish people would stop making comments like this. As it is, I had my first child at 36 and my second at 38 and needed birth control to keep from getting pregnant again. So a comment like this doesn't bother me because it wasn't a limitation I suffered *knocks wood*.
However, I don't think Carrie was trying to do anything other than deflect the question. She didn't want to be rude by not answering but maybe she doesn't want to discuss her family planning in every interview going forward. Plus, a "big" family would be hampered by her age given she is also working on her career. But we all know if a woman were to say that her career was limiting the number of children she had, it would get a far different response than a woman who blames her age.
I also don't think anyone really 'came for' Carrie. These comments are pretty tame, IMO. I had harsher words thrown at me when I posted my banana bread recipe. (That's right, I'm looking at you BakerBuddy439!)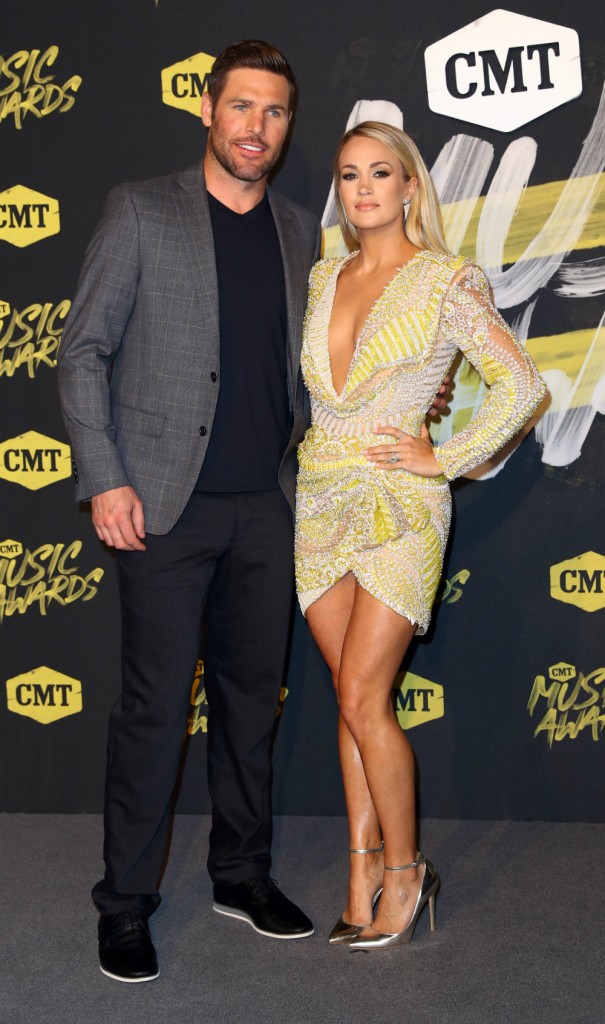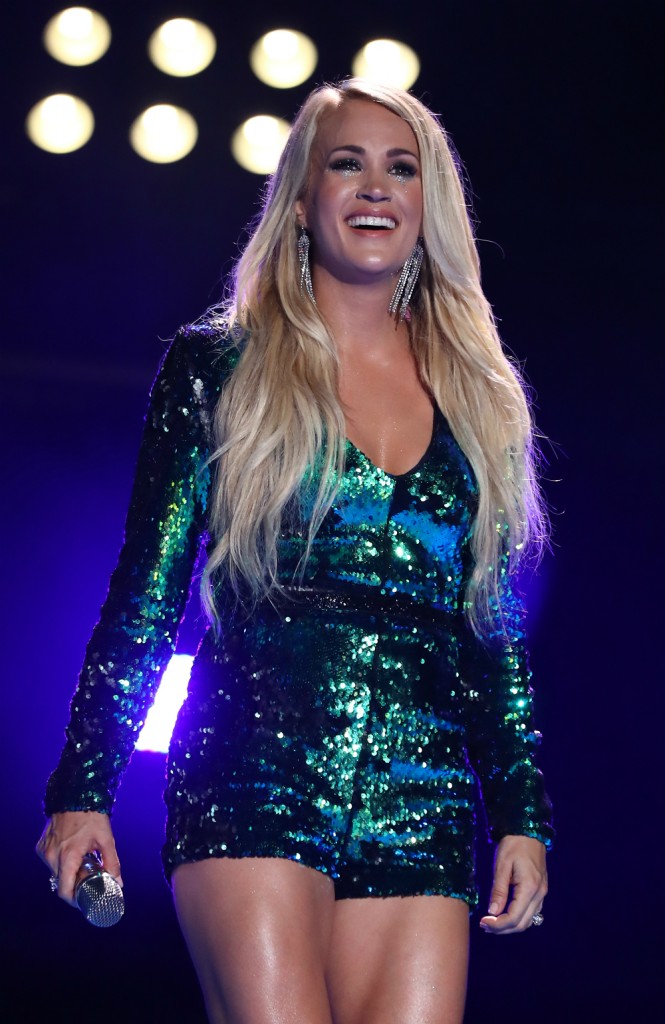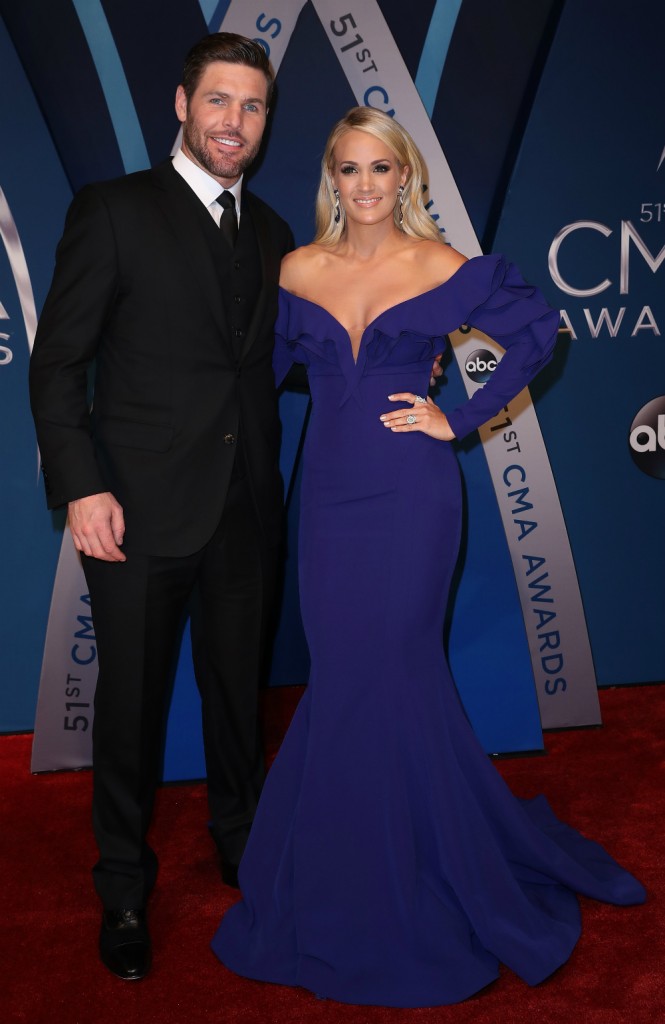 Photo credit: WENN Photos