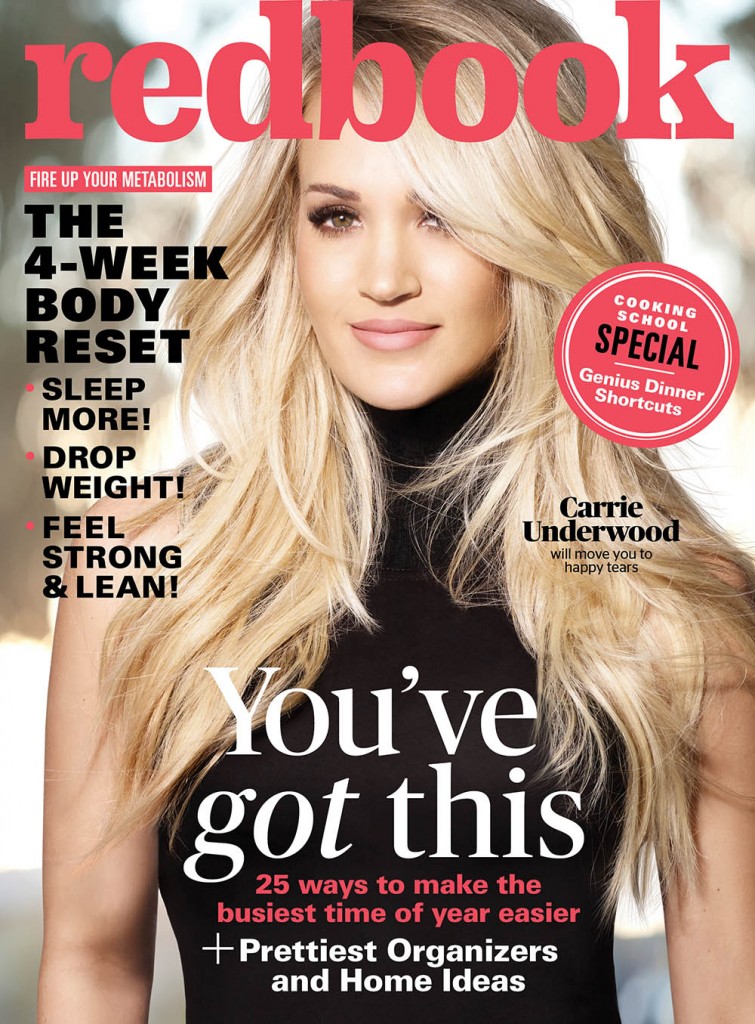 Country crooner Carrie Underwood is on the cover of the September issue of Redbook, looking quite lovely. The 35-year-old singer, who recently celebrated her eight-year anniversary with hockey player Mike Fisher, discussed the trials of the past year, namely her accident in November when she tripped outside her home, breaking her wrist and requiring 40-50 stitches to her face. Here are some highlights:
On what moves her to tears:
I get teary in church a lot because I'm moved by the message—but I never remember to bring tissues! Rarely do I cry out of frustration. I cry happy tears maybe more than I cry sad tears.
 
On feeling stronger than ever:
A lot happened in 2017 during my "off year." I love it when people say, "You took a year off." I'm like, "You know, I had this shoot and this thing, and I was writing this and doing that." There was always so much to do, but it was also a very soul-searching year for me.
 
On what prompted her soul-searching:
There were some personal things that happened. And I had the accident and all of that to get through…and just life. Life is full of ups and downs, and I might have had a few more downs than ups last year.
 
On whether her facial injury shook her confidence:
Any time someone gets injured, it looks pretty bad in the beginning, and you're like, "What is this going to wind up like?" You just don't know. It was also a perception thing, because I look at myself [now] and I see it quite a bit, but other people are like, "I wouldn't have even noticed." Nobody else looks at you as much as you think they do. Nobody notices as much as you think they will, so that's been nice to learn.
 
On the many rumors surrounding her facial injury:
I'm on some magazine every other week for something crazy. It's a little sad, because the truth is just as interesting. I wish I'd gotten some awesome plastic surgery to make this [scar] look better. But I try not to worry too much about it. My mom will be like, "Did you see they are saying this about you?" And I'll be like, "Mama, I don't care. I'm just trying to raise my son and live my life."
 
On whether she wants a big family:
I'm 35, so we may have missed our chance to have a big family. We always talk about adoption and about doing it when our child or children are a little older. In the meantime, we're lucky to be a part of organizations that help kids, because our focus right now in our lives is helping as many kids as possible.
 
On the advice she'd give young women to encourage them to be more confident:
The first thing I would tell them is that we're all insecure; that's just called being human. I feel like the most important thing to realize is that even people who seem to be superconfident have insecurities that they are dealing with. Honestly, you just do the best you can. Don't worry about things you can't change.
 
On what she'd tell her younger self:
I don't know if I'd tell her much of anything, because I would want everything to turn out exactly how it has. Every lesson that I've learned was an important one and led me to where I am—and I like where I am now.
 
You've accomplished so much already. What is on your bucket list for the next 10 years?
I'm hoping I'm still lucky enough to be making music. I love going on the road and putting together shows I'm proud of, but I don't know where I'll be in 10 years. I don't know where I'll be next week. By the grace of God, I'm just lucky enough to live another day, and that's good by me.
I feel bad that Carrie has to keep talking about the accident, as I'm sure she'd like to move on and talk more about her music. Her latest album, Cry Pretty, drops on September 14th. Fortunately, Carrie's returning to two of her long-standing gigs. She recently filmed this season's opening credits for Sunday Night Football, marking her sixth season of leading in the big game. You can hear her sing the theme "Oh, Sunday Night" prior to the game between the Atlanta Falcons and Philadelphia Eagles on September 6th.
It was also announced on Thursday that Carrie and Brad Paisley will once again co-host the CMA Awards, set to air on ABC on November 14th. Here's hoping for Carrie's sake that her tunes will get more attention than her scars moving forward.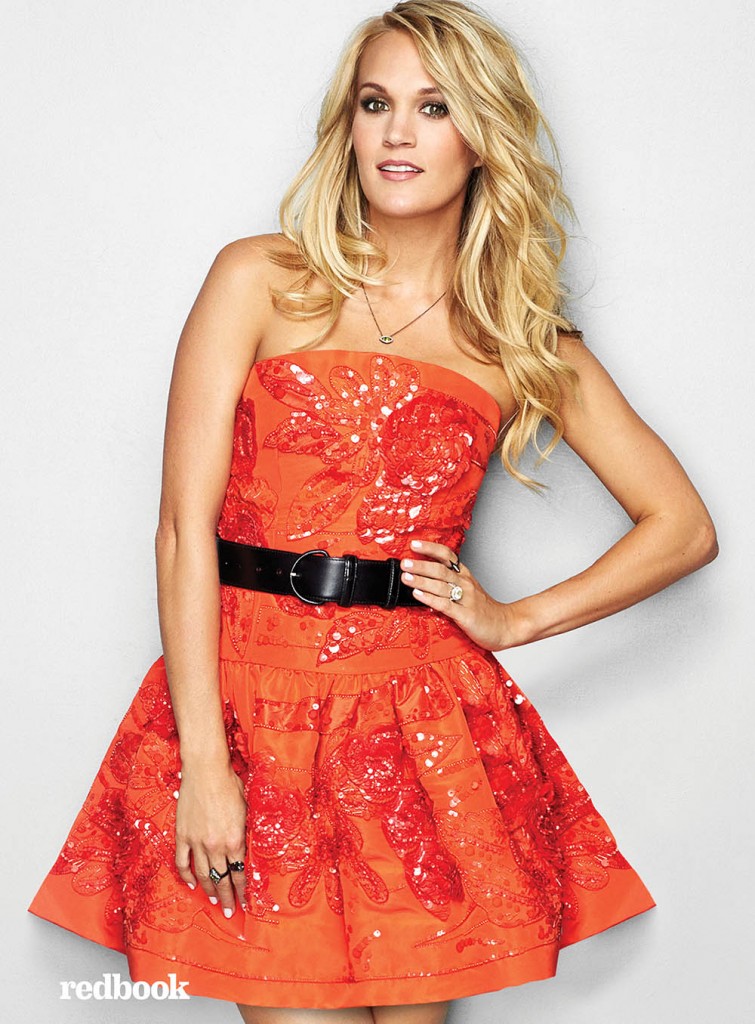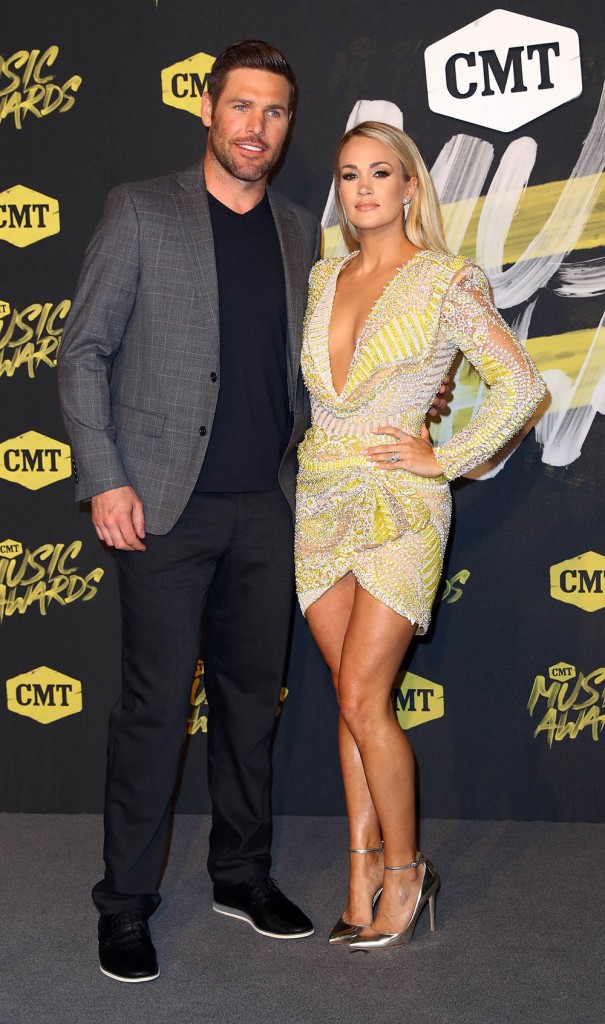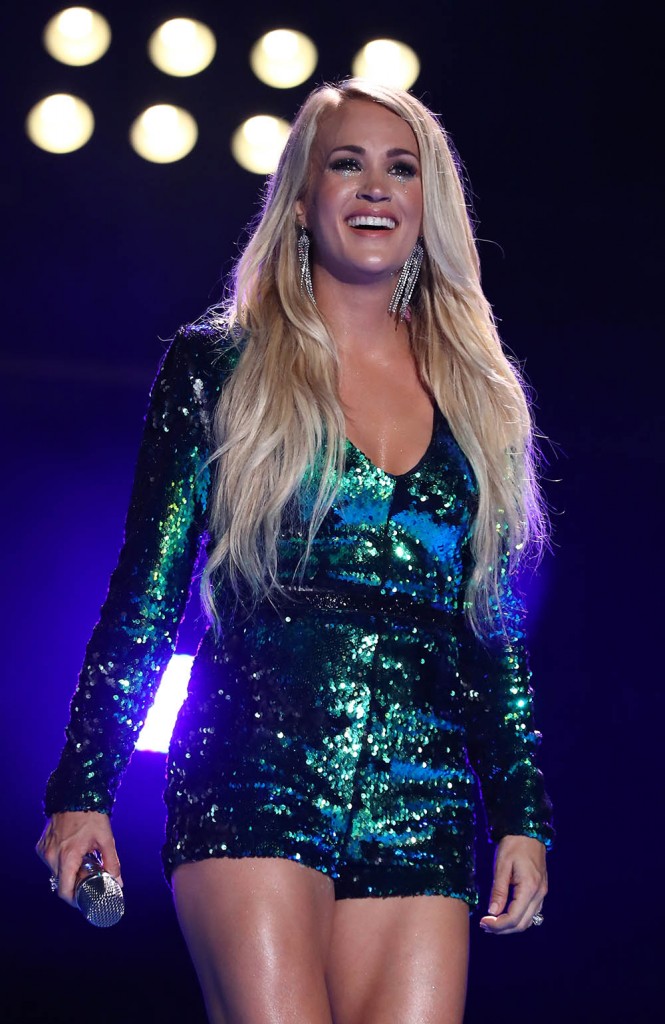 Photos: Redbook received via promotional email, WENN, Instagram