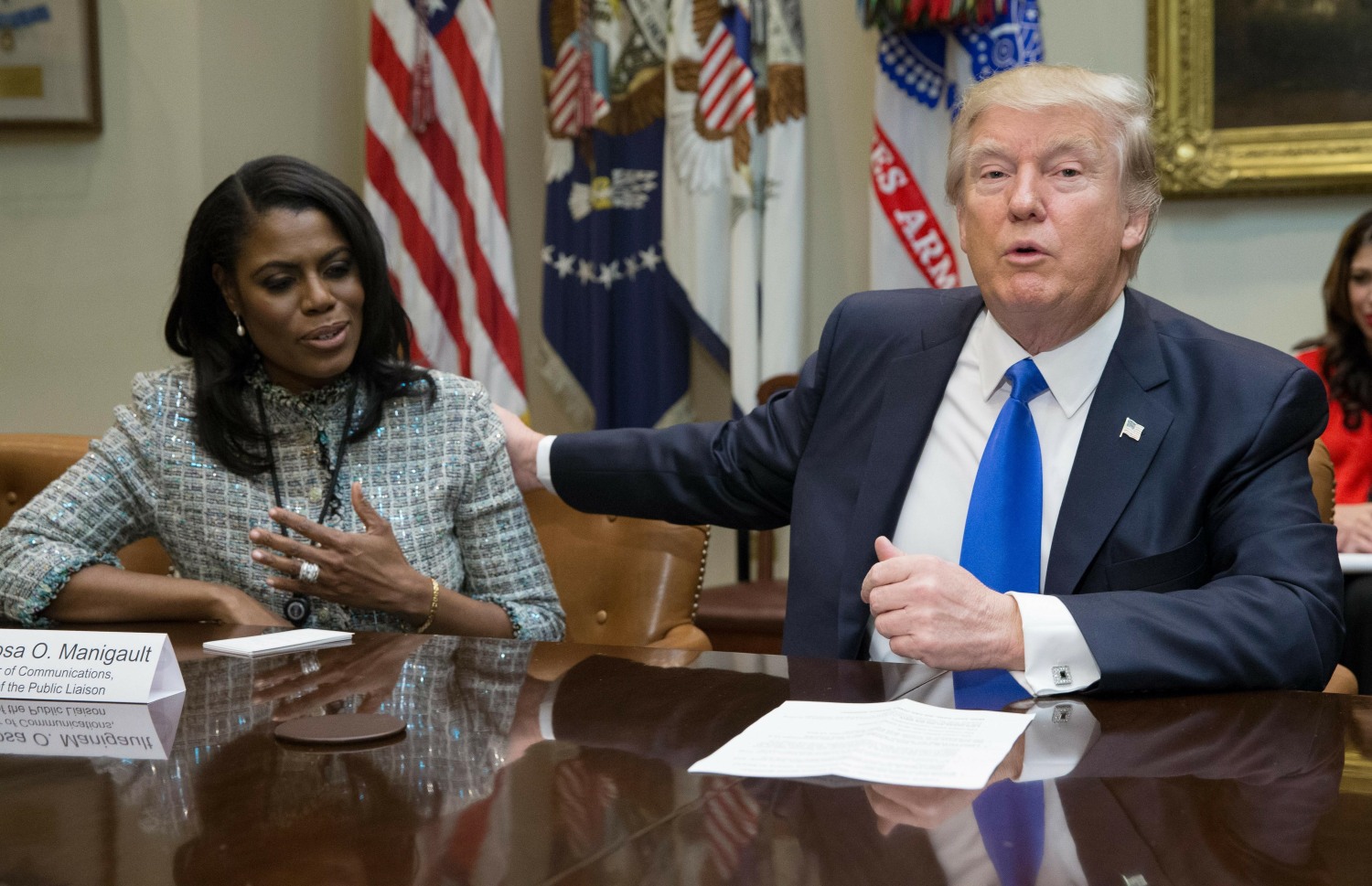 As we discussed previously, fired White House staffer and reality-show villainess Omarosa Manigault has written a book. She was looking for a book deal the second Secret Service agents escorted her out of the White House kicking and screaming. She did some appearances and interviews, but she playing a dumb withholding game, all of it trying to get a book deal. Well, she got one, and Unhinged: An Insider's Account of the Trump White House will be released momentarily. Omarosa will actually be making the TV rounds in the next week to promote the book – she's appearing on Meet the Press (on Sunday) and the Today Show on Monday.
In the first excerpts from the book, Omarosa described Trump as seeming like he's in "mental decline," because she's known him for the better part of like 15 years, and she says he used to be a lot sharper. Fox News Brain-Rot is apparently a medical condition now, huh? Anyway, the newest story from Omarosa's book tour is that she possibly/probably recorded some conversations she had with Trump and maybe some other White House staffers?
Michael Cohen, Donald Trump's former personal attorney and fixer, isn't the only one with secretly recorded audio of the president. Multiple sources with direct knowledge of the situation tell The Daily Beast that Omarosa Manigault-Newman, the infamous former Apprentice star who followed Trump to the White House, secretly recorded conversations with the president—conversations she has since leveraged while shopping her forthcoming "tell-all" book, bluntly titled UNHINGED.

For months, it has been rumored that Manigault had clandestinely recorded on her smartphone "tapes" of unspecified private discussions she had in the West Wing. Audio actually does exist, and even stars Manigault's former boss.

One person confirmed to The Daily Beast they had heard at least one of her recordings featuring President Trump. Multiple sources familiar with the so-called "Omarosa tapes" described the recorded conversations between Trump and Manigault as anodyne, everyday chatter, but said they did appear to feature Trump's voice, either over the phone or in-person.

The mere existence of such recordings represent a dramatic betrayal of trust by a one-time Trump confidant who has since abandoned years of professed loyalty to the president and has apparently decided to profit off her years of closeness to Trump.
Sources describe the conversation as "anodyne, everyday chatter." So what's the point? Why was she even recording him? Just to do it, to prove that she could? And at this point, who wasn't recording their conversations with Trump? His own lawyer did it. Omarosa did it. Vladimir Putin does it. Ha, just kidding. Putin just installed a bug in the Oval Office so he doesn't have to record every single conversation. I'm not imagining White House staffers gathering in the Oval for the morning meeting and suddenly there's a high-pitched "feedback" sound for all of the competing recording devices on various staffers.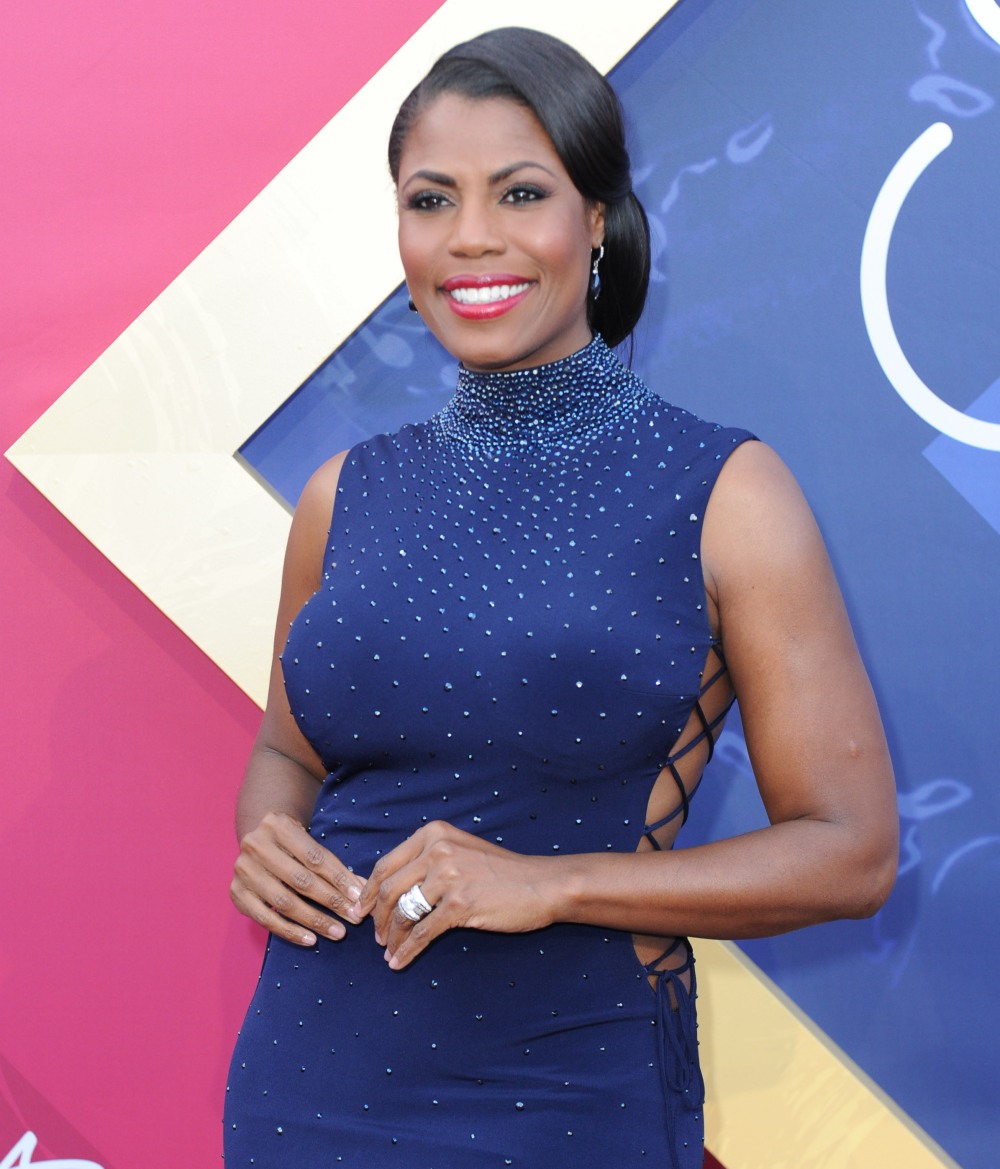 Photos courtesy of WENN, Backgrid.