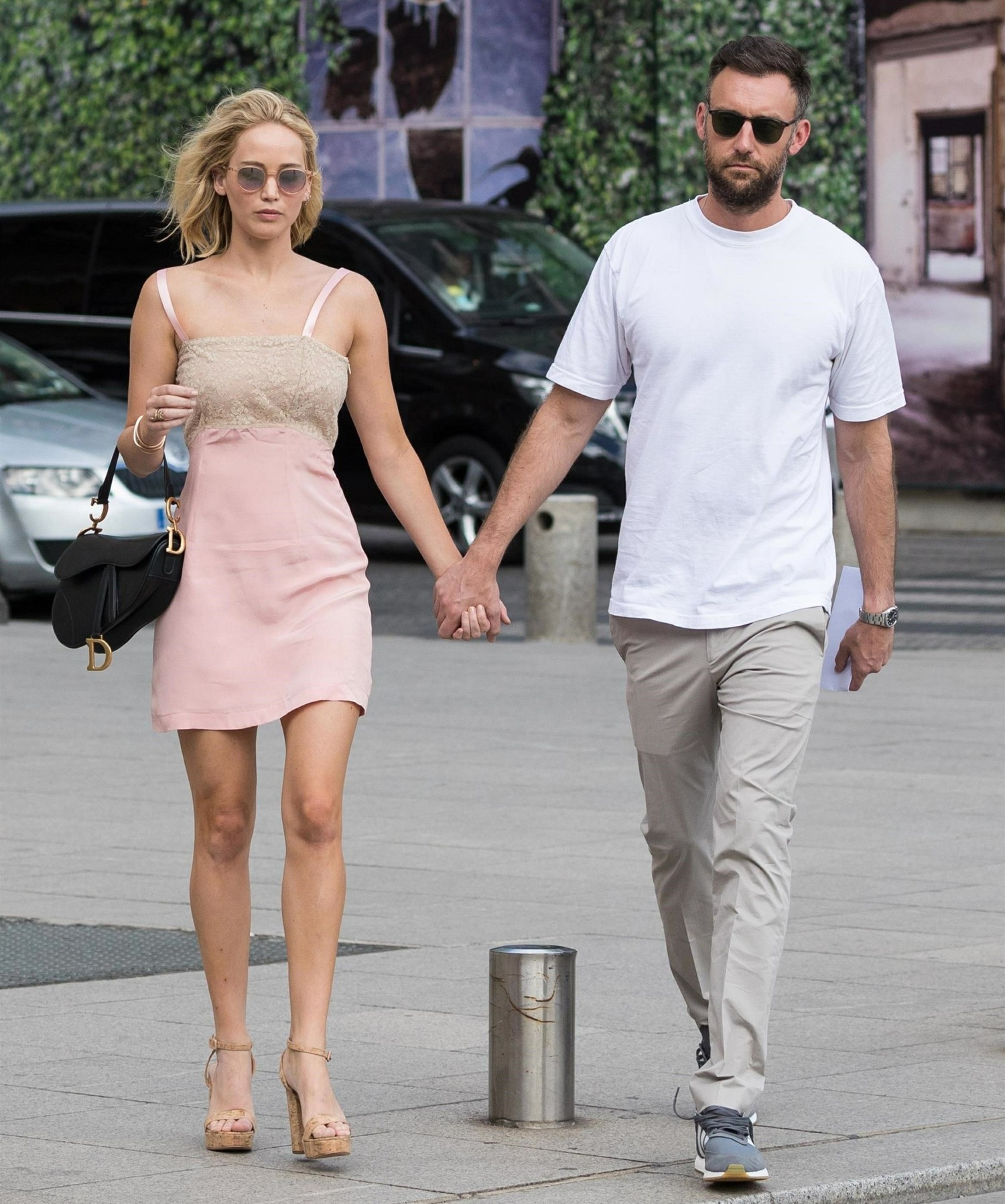 We learned back in June that Jennifer Lawrence had gotten a new boyfriend. His name is Cooke Maroney, which still sounds like a fake name to me, but whatever, I'm not dating him. Cooke is some kind of art-gallery director or something, which seems shady to me, but again, he's not my boyfriend. I just feel like when you describe someone as "being involved in the art world," it could literally mean anything from "he's a man of means who spends his time collecting art" to "he's a drug dealer."
Anyway, J-Law and Cooke have been relatively low-key since they became a couple. Every few weeks, photos will pop up of them walking together in New York, but the photos are always suspiciously exclusive to one agency (almost like they were set up). These photos, in this post, are not exclusive to one agency. J-Law and Cooke are in Paris together, and they were seen on Thursday, walking along the Place Vendome. I can't say I care for Jennifer's slipdress, but it's not like she's wearing this to a premiere. I suspect that this is her "date" look, and that this trip to Paris was not a work gig but a simple romantic getaway. What do I know, though? She probably did have some work to do in Paris, you never know. She's still the face of Dior, so maybe she was there to shoot some new print ads or something and she decided to bring her boyfriend.
Cooke is just sort of… a non-event, right? He's not bad-looking, but he just seems incredibly average. He's giving Adam Levine vibes, only taller.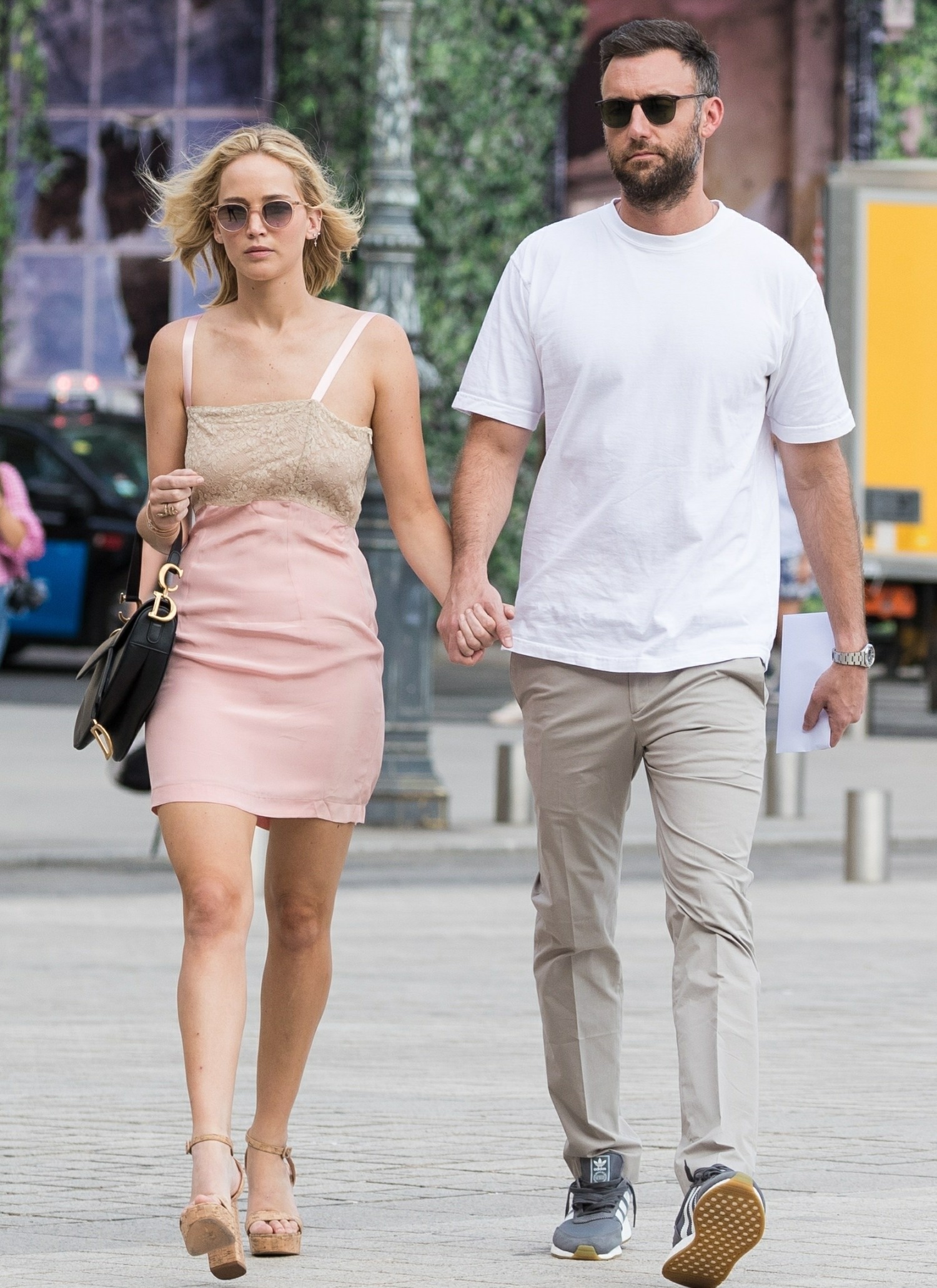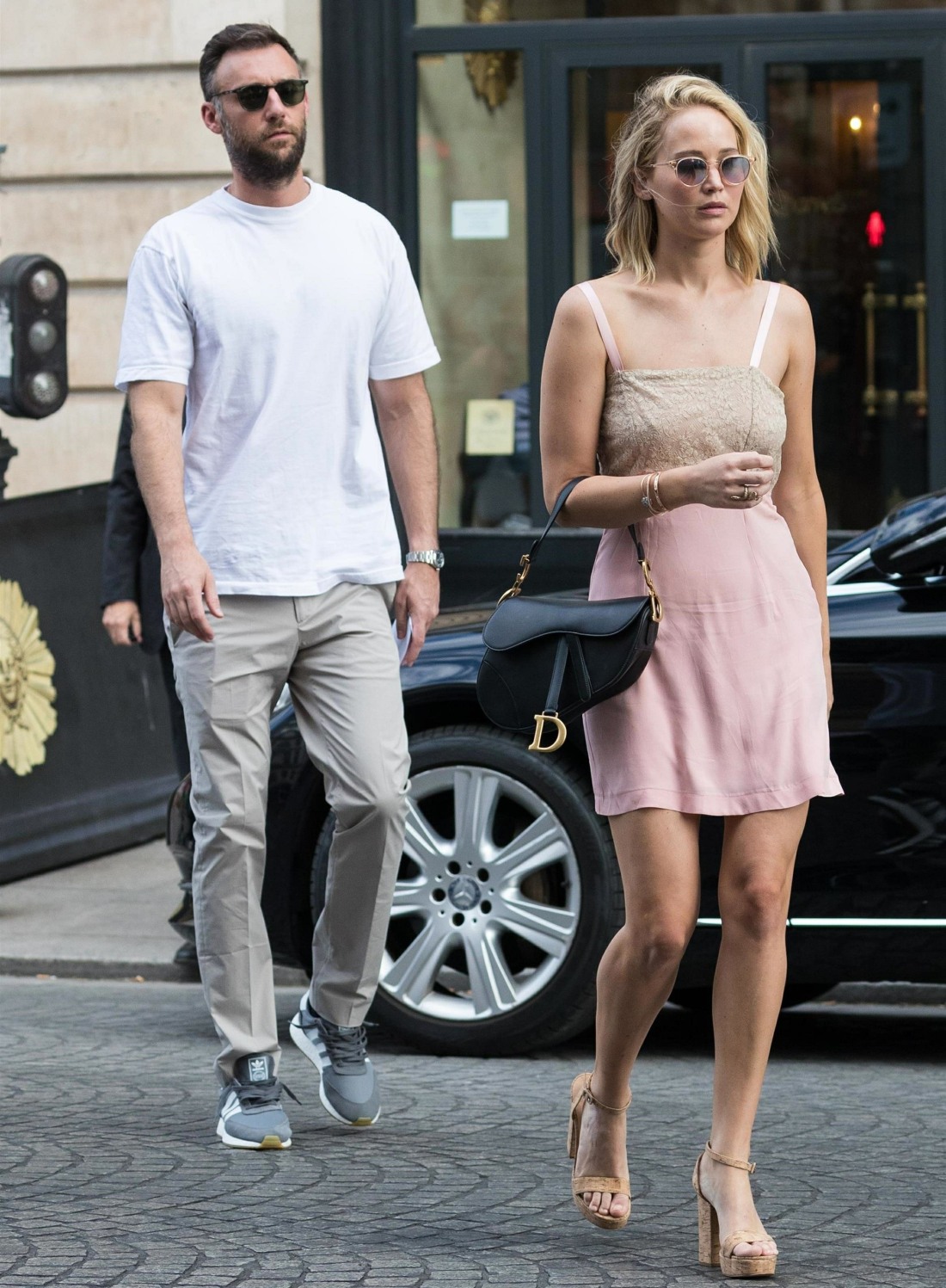 Photos courtesy of Backgrid.