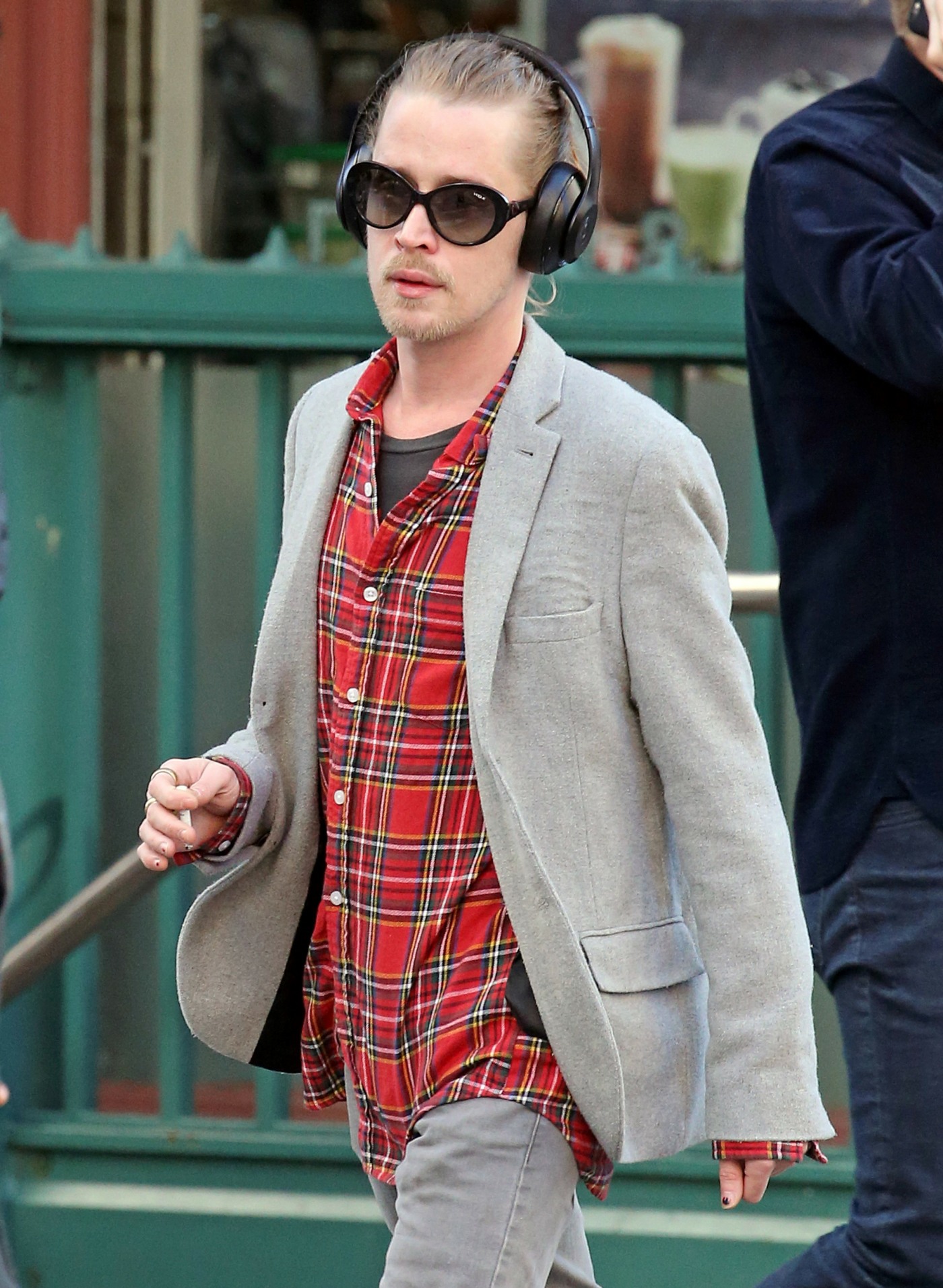 This post is just a reminder, to me, that I have no idea what Macaulay Culkin has done for the past two decades, really. I know he dated Mila Kunis for years. And… that's really all I know about him. Does he even live in LA? All of the photos we have of him from the past five years are pics of Mac on the streets of New York. How has he supported himself financially all this time? Did all of the money he made as a child actor really get wisely invested, to the point where he doesn't have to work at all now? The reason I'm so curious is because Macaulay chatted this week on the Joe Rogan Experience podcast (which exists?!?) and he spoke about how he was offered a role in The Big Bang Theory, and he turned it down flat repeatedly. Like, all of those actors and gazillionaires now. Bad move?
Macaulay Culkin was almost one of TV's biggest stars. Culkin revealed in a new interview that he was approached to star in The Big Bang Theory but turned it down — three times. The Home Alone actor, 37, appeared on the Joe Rogan Experience podcast where he admitted to passing on the CBS hit, though he doesn't specify which role.

"They pursued me for The Big Bang Theory," Culkin said. "And I said no. It was kind of like, the way the pitch was, 'Alright, these two astrophysicist nerds and a pretty girl lives with them. Yoinks!' That was the pitch. And I was like, 'Yeah, I'm cool, thanks.' And then they came back at me again, and I said, 'No, no, no. Again, flattered, but no.' Then they came back at me again, and even my manager was like twisting my arm."

But despite the paycheck he could've collected, Culkin doesn't regret passing on the show.

"I'd have hundreds of millions of dollars right now if I did that gig," Culkin said. "At the same time, I'd be bashing my head against the wall."
I understand how true artists would never deign to take a role just for a paycheck, even when it's that good network-TV money. But again, does Mac have a lot of money saved? I'm really asking. I think I would say some dumb "Bazinga!" sh-t every day if it meant that I would have $100,000,000 in the bank. That being said, I kind of doubt Mac was offered the role of Sheldon, which is played by Jim Parsons. For some reason, I just don't see that. I bet Mac was offered the role Johnny Galecki plays. He could have all that money… but he didn't want to sell out and spend more than a decade saying stupid crap on TV. But here's another question: do you really think Mac has a reputation as being a guy who would never sell-out? I mean…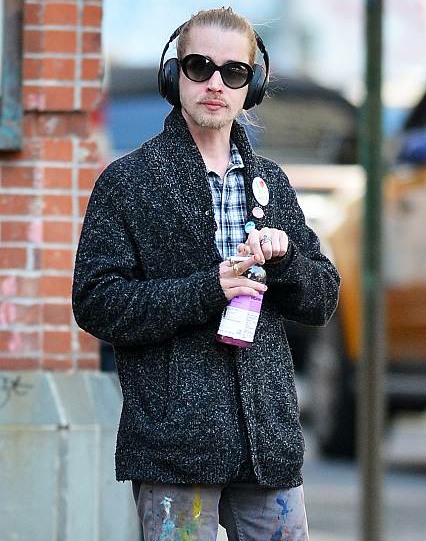 Photos courtesy of Backgrid and Avalon Red.