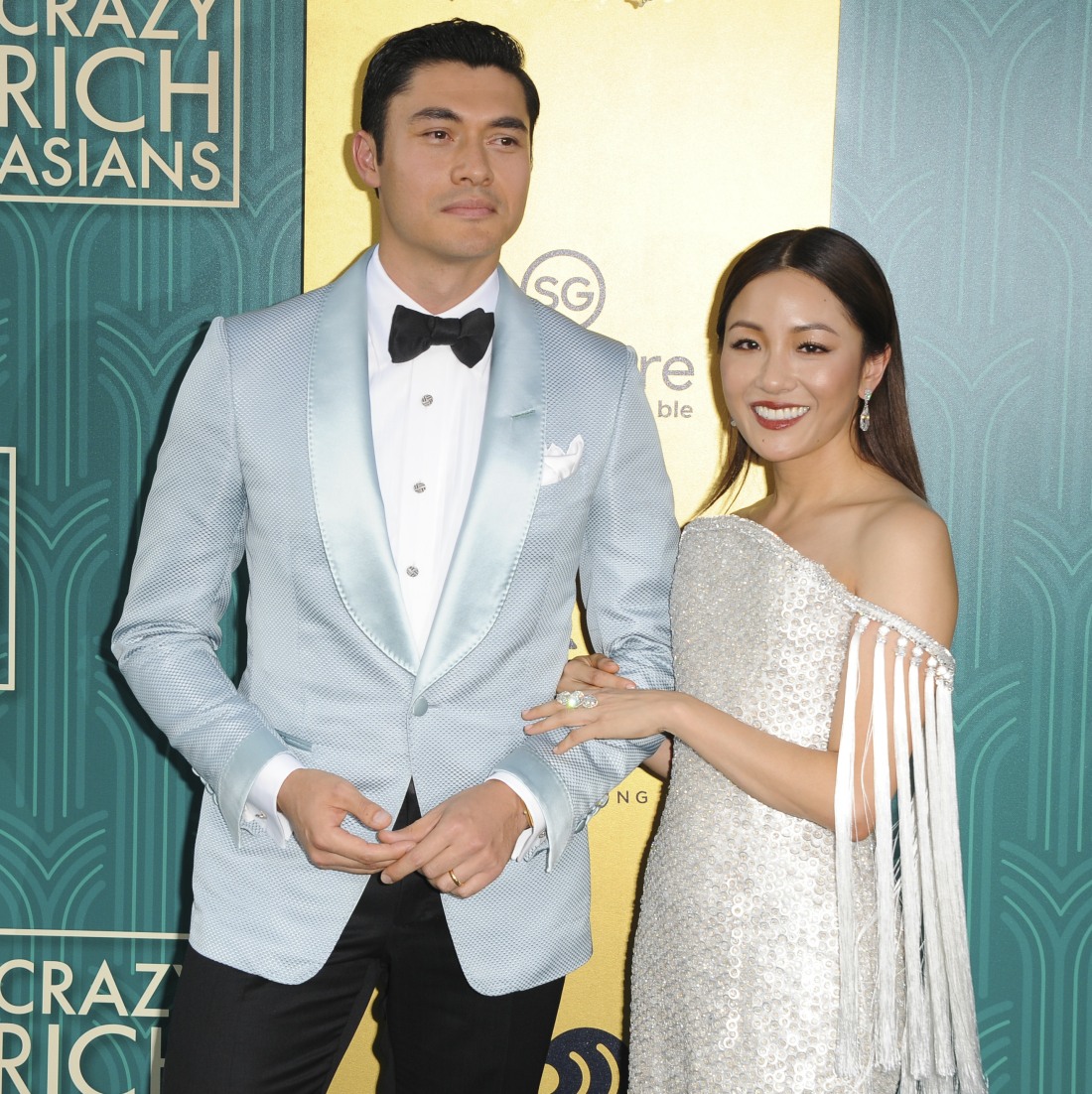 Constance Wu and the rest of the Crazy Rich Asians cast has made the promotional tour for their romantic comedy something bigger and more substantive than a simple movie promotion. The film symbolizes a lot of progress for the Asian-American community and Asian actors and a lot more. It's a powerful message that "white" is not the default for romance, for glamour, for comedy, for escapism. Constance is out here talking about how the film is "for anyone who has ever felt that they struggle to be accepted or they've been otherized." Director Jon M. Chu has been saying: "This is more than a movie, it's a movement."
I am in full agreement with all of the above And I'd just like to point out that BECAUSE Crazy Rich Asians is such a "special case" and an outlier in the current era of Hollywood, some people expect the Crazy Rich Asians cast to be all Asian things to all Asian people. And that was never going to happen. But that's how we get headlines like "'Crazy Rich Asians' Red Carpet Fashion Lacks Representation for Asian American Designers." True story: only one female cast member of CRA wore an ensemble designed by an Asian or Asian-American designer to the LA premiere. And people are mad about it, I guess.
In these era of sociopolitical fashion messaging, one might have expected Constance Wu to wear a gown by an Asian or Asian-American designer. Indeed, several such designers rallied to support the film, and helped build buzz for its Aug. 15 release prior to the premiere.

"For as long as I can remember, I turn on the television or go to a movie, and [have] never been able to identify with the characters, because I never saw someone who looked like me. I've seen Asians typecast, miscast, or fully ignored. Until now," Nepalese-American designer Prabal Gurung said July 27, when he hosted an advance screening of Crazy Rich Asians in New York City, alongside other key players in the Asian-American fashion community, including designers Joseph Altuzarra, Phillip Lim and Instagram fashion director Eva Chen.

Instead, Wu wore a silk fringe gown by British-based fashion house Ralph & Russo. "This movie is so important for so many reasons, and I felt that Constance should look both powerful and glamorous," her stylist Micaela Erlanger told Vogue.

Henry Golding, who portrays hunky Nick Young, showed up to the premiere looking like Cary Grant in a light blue jacquard cocktail jacket by Hollywood's leading man go-to Tom Ford. Playing feared matriarch Eleanor Young, Michelle Yeoh took to the carpet in a strapless dress by Italian designer Giorgio Armani, and Awkwafina chose a silk-satin pink gown by New York-based, Lebanese-American designer Reem Acra. The only female cast member to tap an Asian-American designer for her red carpet look was Gemma Chen, who wore a glittery dress by Oscar de la Renta, which is co-designed by Fernando Garcia and Laura Kim, who was one of the hosts of the New York screening.

Still, the missed opportunity to shine more of a spotlight on representation in fashion has some in the Asian-American design community fuming. "After seeing how powerful the Black Panther press tour was, and the cast using their platform in a visual way, addressing issues of representation … That's what we would have loved to have happened with Crazy Rich Asians," said one industry insider who asked not to be named. "Constance talks so much about representation but there is no show for it," griped another.

Crazy Rich Asians cast members have been using their platform to talk about representation in Hollywood, in publications like THR and others; should they be obligated to use that platform to shine a light on representation in fashion, too? It's an interesting question. On one hand, it would have been a headline-making boost to other Asian Americans who have forged a path in pop culture ahead of them. And for that, the fashion industry would certainly have been grateful.
This reminds me slightly of a minor kerfuffle when Black Panther was released: some people were trying to make the argument that the film was imperfect because it lacked any LGBTQ+ representation. To which I say the same thing as I say now: these films and these actors don't have to be all things to all people. It would have been great to see LGBTQ+ representation in Black Panther. It would have been great if the Black Panther cast had all worn clothing designed by black, African and African-American designers. It would have been great if the Crazy Rich Asians cast had made a point of wearing stuff from Gurung, Lim and Jason Wu. But these casts and films don't have to be all things to all people all the time, and we should stop expecting that. Especially when we don't hold movies about white folks, made by white folks, made for white folks to the same diversity and representation standards.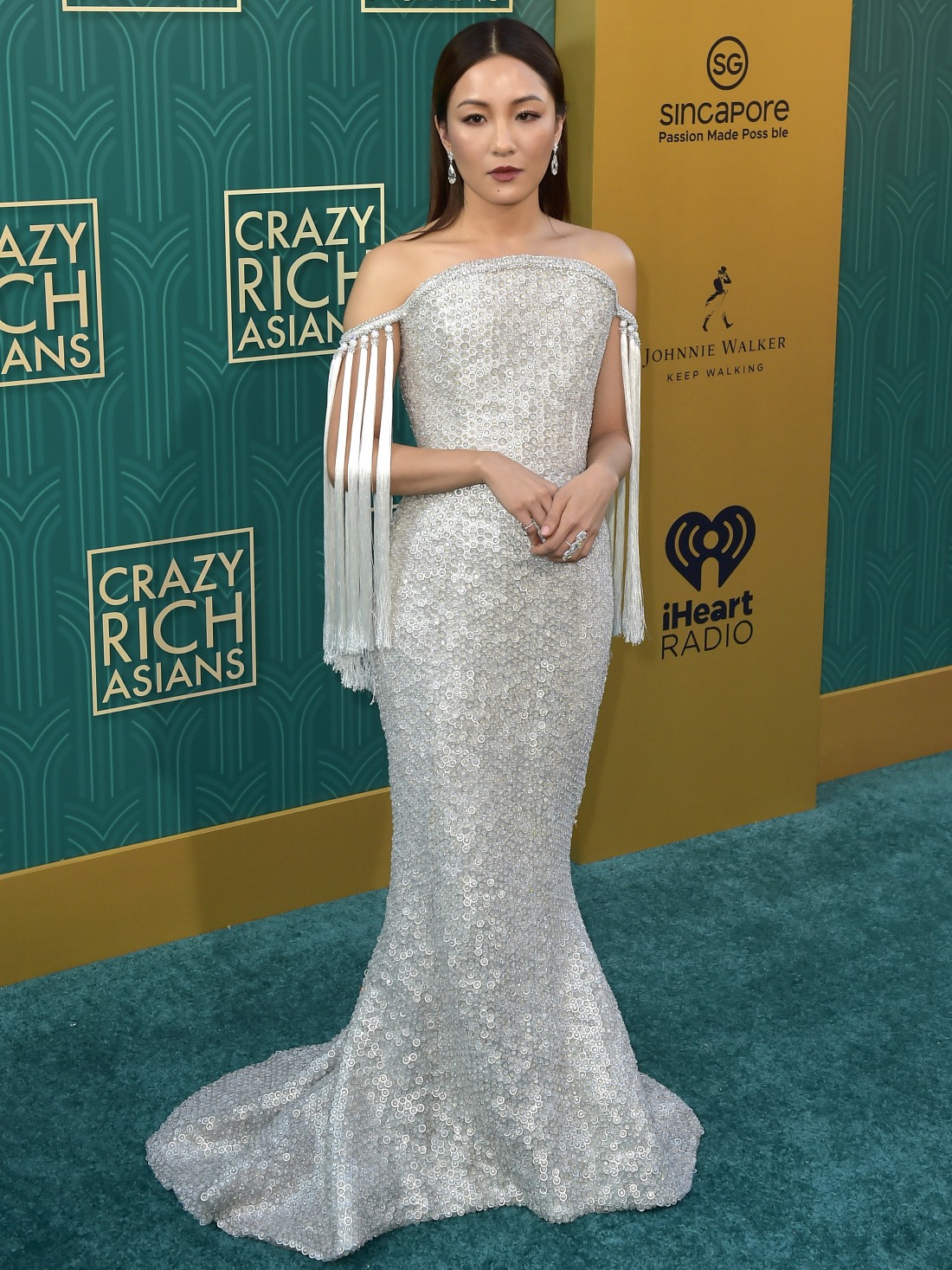 Photos courtesy of WENN.