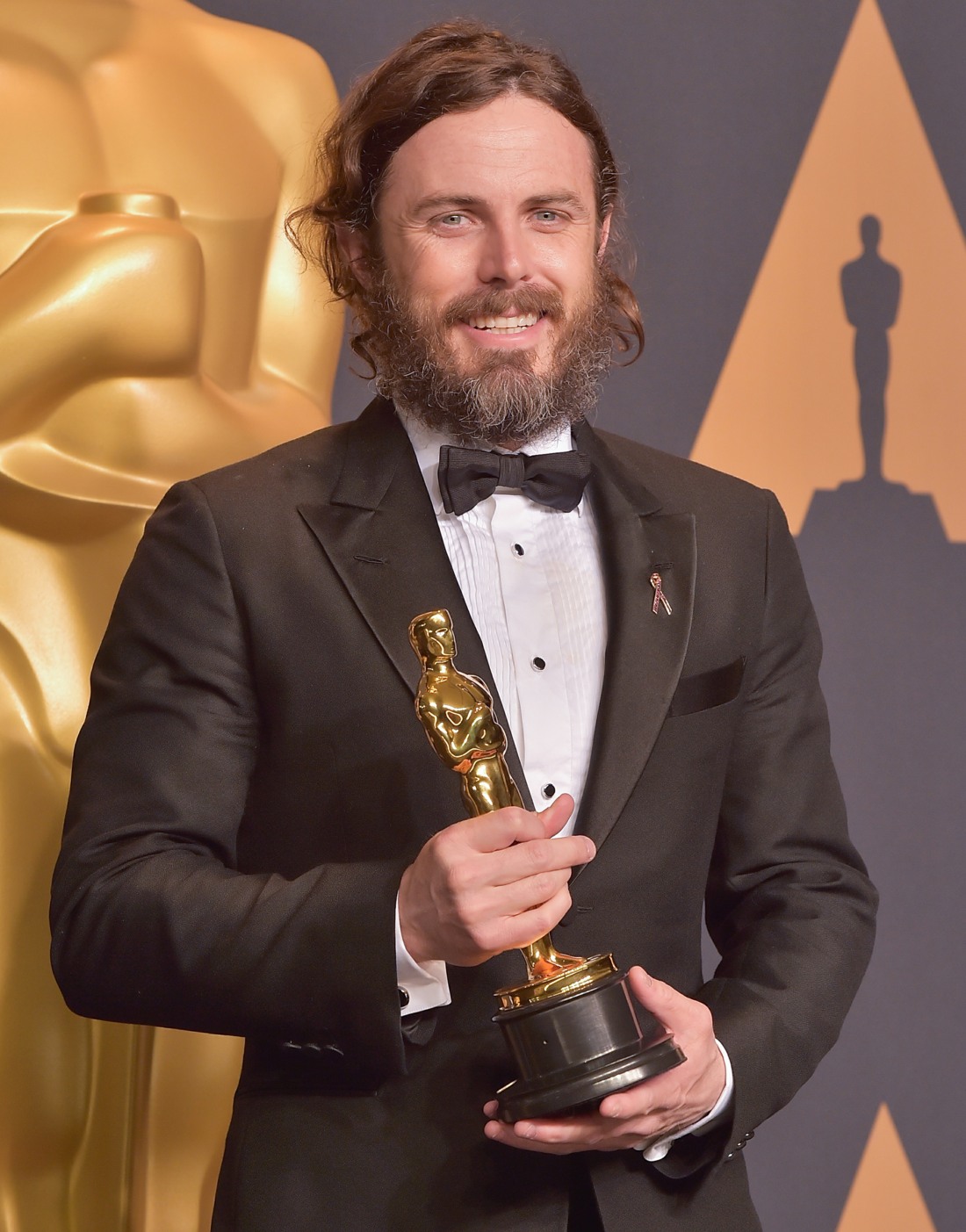 Towards the end of 2016 and into the first months of 2017, we talked a bit about Casey Affleck. Or rather, we talked about how very few industry media outlets were talking about Casey Affleck and the two lawsuits he settled out-of-court for sexual harassing two female coworkers. That was the way a handful of outlets covered the Affleck situation: they covered the near-silence around Casey, even given the fact that he was in the midst of what would be become a successful Best Actor Oscar campaign for Manchester by the Sea. Did I mention that Casey Affleck is a white man with very powerful alliances within Hollywood? Yeah. That's why his history of sexual harassment didn't derail his Oscar chances. When #MeToo came about last fall, the only thing it meant was that Casey didn't go to this year's Oscars to present the Best Actress Oscar. That was it. That was his punishment.
So from where I sit, I tend to believe Casey could have "gotten away" with not saying anything about the lawsuits or Me Too or anything else. But he's promoting his new film, The Old Man & The Gun, and he sat down for an in-depth interview with the Associated Press – you can read the full piece here. He was asked directly about all of it and he answered those questions. Give him a f–king cookie, I guess. Some highlights:
Why he didn't present at this year's Oscars: "I think it was the right thing to do just given everything that was going on in our culture at the moment. And having two incredible women go present the best actress award felt like the right thing.

On the two lawsuits in 2010: "First of all, that I was ever involved in a conflict that resulted in a lawsuit is something that I really regret. I wish I had found a way to resolve things in a different way. I hate that. I had never had any complaints like that made about me before in my life and it was really embarrassing and I didn't know how to handle it and I didn't agree with everything, the way I was being described, and the things that were said about me, but I wanted to try to make it right, so we made it right in the way that was asked at the time. And we all agreed to just try to put it behind us and move on with our lives, which I think we deserve to do, and I want to respect them as they've respected me and my privacy. And that's that.

On the Me Too movement: "Over the past couple of years, I've been listening a lot to this conversation, this public conversation, and learned a lot. I kind of moved from a place of being defensive to one of a more mature point of view, trying to find my own culpability. And once I did that I discovered there was a lot to learn. I was a boss. I was one of the producers on the set. This movie was (shot in 2008, 2009) and I was one of the producers. And it was a crazy mockumentary, (a) very unconventional movie. The cast was the crew and the crew was kind of the cast and it was an unprofessional environment and, you know, the buck had to stop with me being one of the producers and I have to accept responsibility for that and that was a mistake. And I contributed to that unprofessional environment and I tolerated that kind of behavior from other people and I wish that I hadn't. And I regret a lot of that. I really did not know what I was responsible for as the boss. I don't even know if I thought of myself as the boss. But I behaved in a way and allowed others to behave in a way that was really unprofessional. And I'm sorry.

He's taken his kids to women's marches, etc: "Well I've taken these lessons with me that I've learned not just to work but to home and as dad and it informs how you parent. I have two boys so I want to be in a world where grown men model compassion and decency and also contrition when it's called for, and I certainly tell them to own their mistakes when they make them.

How he wants to change as a producer/employer: "I think bigger picture, in this business, women have been underrepresented and underpaid and objectified and diminished and humiliated and belittled in a bazillion ways and just generally had a mountain of grief thrown at them forever. And no one was really making too much of a fuss about it, myself included, until a few women with the kind of courage and wisdom to stand up and say, "You know what? Enough is enough." Those are the people who are kind of leading this conversation and should be leading the conversation. And I know just enough to know that in general I need to keep my mouth shut and listen and try to figure out what's going on and be a supporter and a follower in the little, teeny tiny ways that I can. And we do that at our production company and I try to do it at home, and if I'm ever called upon by anyone to help in any way and contribute, I'd be more than happy to.
A few points, in no particular order:
1. He makes it sound like he was "responsible" for sexual harassment because it vaguely happened on his watch, as a producer, but that's not why he was sued. One of the women even described him climbing into bed with her.
2. I understand that a lot of men have gotten the memo about needing to shut up and LISTEN, but I'd also like to point out that Casey is a 42-year-old man, not some young, naive kid who was so immature just a few years ago and there's just been so much growth in just the past year.
3. "I wish I had found a way to resolve things in a different way. I hate that. I had never had any complaints like that made about me before in my life and it was really embarrassing and I didn't know how to handle it…" Imagine being one of the one he harassed and how embarrassed she was that her boss climbed into bed with her. I guess he's saying that he settled out-of-court because he thought it was the best way to go for his victims' benefit even though he totally could have fought them tooth and nail.
4. Did he really learn anything? Or did he just jumble together some phrases that his publicist put together in a memo?
Photos courtesy of WENN.