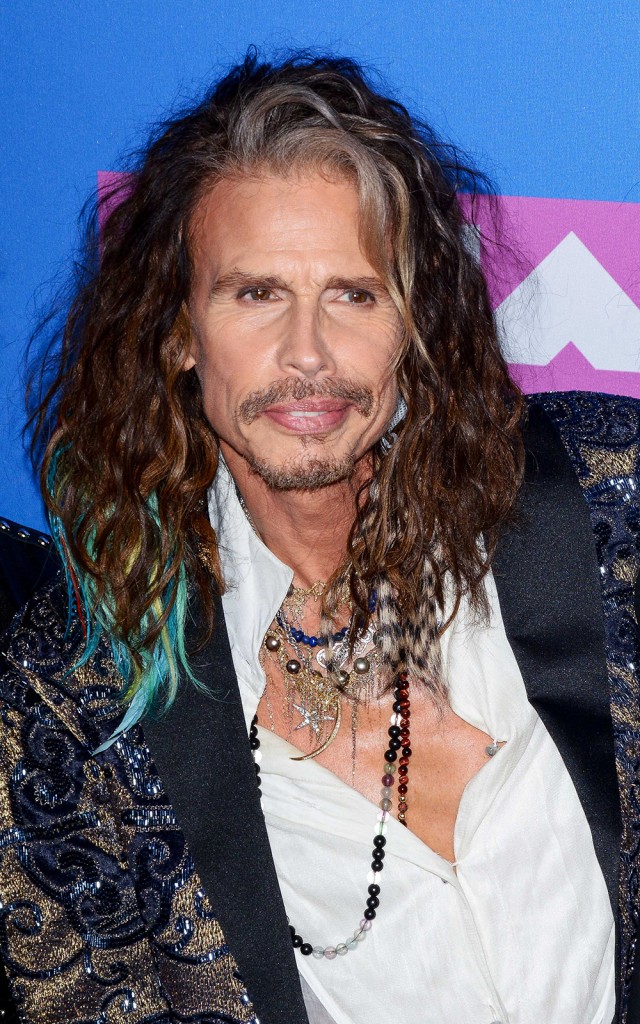 I'm thinking you can expect to hear a lot more Ted Nugent and Kid Rock at rallies for 45 in the future, as the list of musicians who want nothing to do with him (or any politician for that matter) continues to grow. Aerosmith was already on this list, but lawyers for the band's lead singer, Steven Tyler, have asked again to not have their client's music played at any 45-related event.
Back in 2015, Aerosmith's hit "Dream On" was played during the Commander in Cheeto's 2015 election campaign. The band's legal team sent a letter claiming that playing the song violated Steven's copyright. The song was removed from the 45 playlist, but Trump made sure to have the last word, tweeting, "Even though I have the legal right to use Steven Tyler's song, he asked me not to. Have better one to take its place! … Steven Tyler got more publicity on his song request than he's gotten in 10 years. Good for him!" Ugh.
Flash forward to Tuesday, when the Aerosmith tune "Livin' on the Edge" was played at a Charleston, West Virginia rally. Steven's lawyer, Dina LaPolt, sent another cease-and-desist letter to 45's people, arguing that by playing the song, it offers the "false impression" that Steven "endorses the presidency of Mr Trump." The letter also stated that "Mr Trump does not have any right to use the name, image, voice or likeness of our client, without his express written permission." It also recalled the events of 2015:
"We demanded Mr Tyler's public performance societies terminate their licences with you in 2015 in connection with Dream On and any other musical compositions written or co-written by Mr Tyler. As such, we are unaware of any remaining public performance licence still in existence which grants Mr Trump the right to use his music in connection with the rallies or any other purpose".
The full letter was shared on Twitter by Jim Acosta from 45's least favorite "fake news" outlet, CNN.
Here is the cease and desist letter to Trump from Steven Tyler's lawyers demanding that the Trump campaign refrain from playing Aerosmith music at rallies. Aerosmith has made this demand before according to this letter. pic.twitter.com/tWpOSO6tS5

— Jim Acosta (@Acosta) August 22, 2018
Steven also took to Twitter, insisting that, "Protecting songwriters is what I've been fighting for even before this current administration took office." He added that he and guitarist Joe Perry "have been using the Senate to pass the Music Modernization Act."
THIS IS ONE OF THE REASONS WHY @JOEPERRY AND I HAVE BEEN PUSHING THE SENATE TO PASS THE MUSIC MODERNIZATION ACT.

NO IS A COMPLETE SENTENCE.

— Steven Tyler (@IamStevenT) August 22, 2018
I wish that Steven had the cojones to not be so "everything to everyone" with this statement. If only he mirrored R.E.M.'s Michael Stipe, who, when he heard "It's the End of the World as We Know It (And I Feel Fine)" played at a Trump rally, rebuked, "Go f—k yourselves, the lot of you — you sad, attention-grabbing, power-hungry little men. Do not use our music or my voice for your moronic charade of a campaign." Now THAT is the appropriate reaction. Take note, Steven.
I do have a question about this Aerosmith situation. Did anyone in 45's camp actually read the lyrics to "Livin' on the Edge"? Here are some standout lines: "There's somethin' wrong with the world today/I don't know what it is" and, the incredibly apt "There's somethin' wrong with the world today/The light bulb's gettin' dim/There's meltdown in the sky." I know the answer is "no", but I just thought this was an interesting song choice. I also fully expect to hear "Cat Scratch Fever or "Bawitdaba" at a future political event.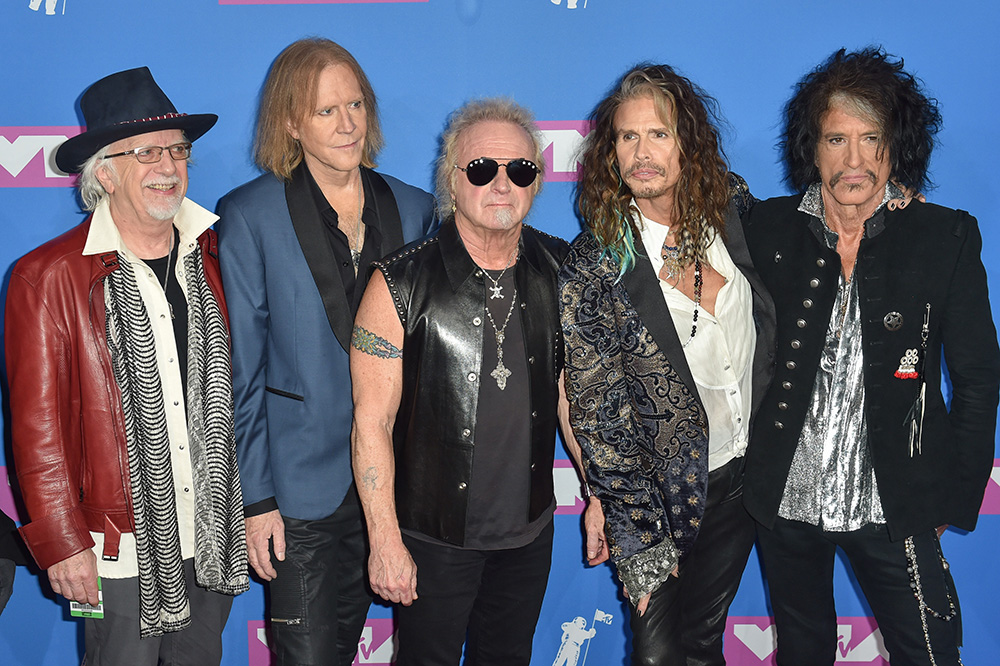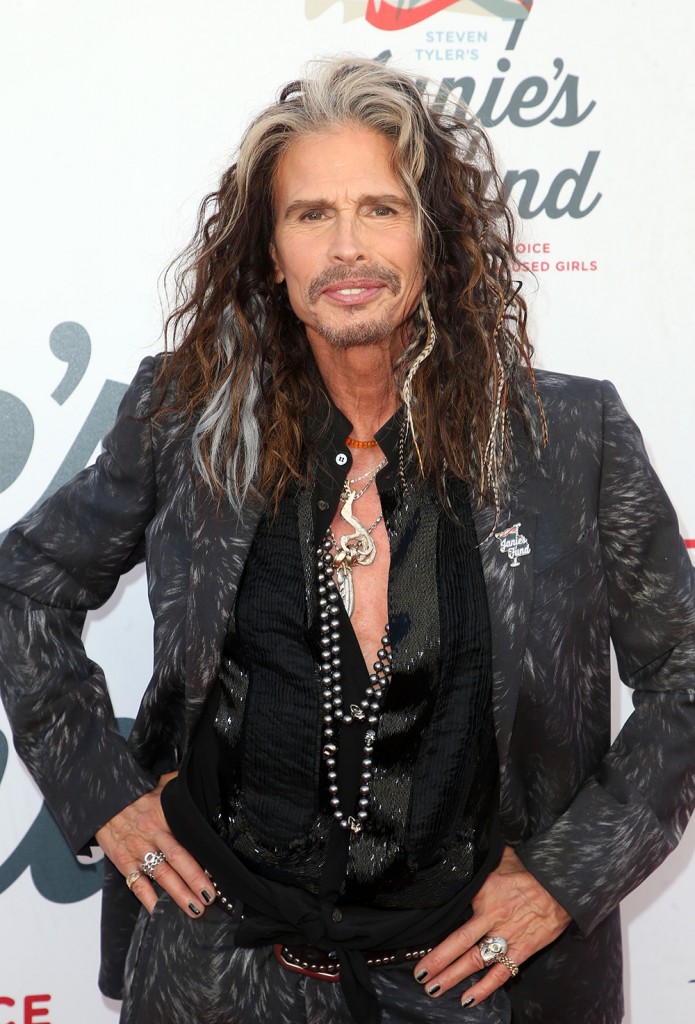 Photos: Getty, WENN