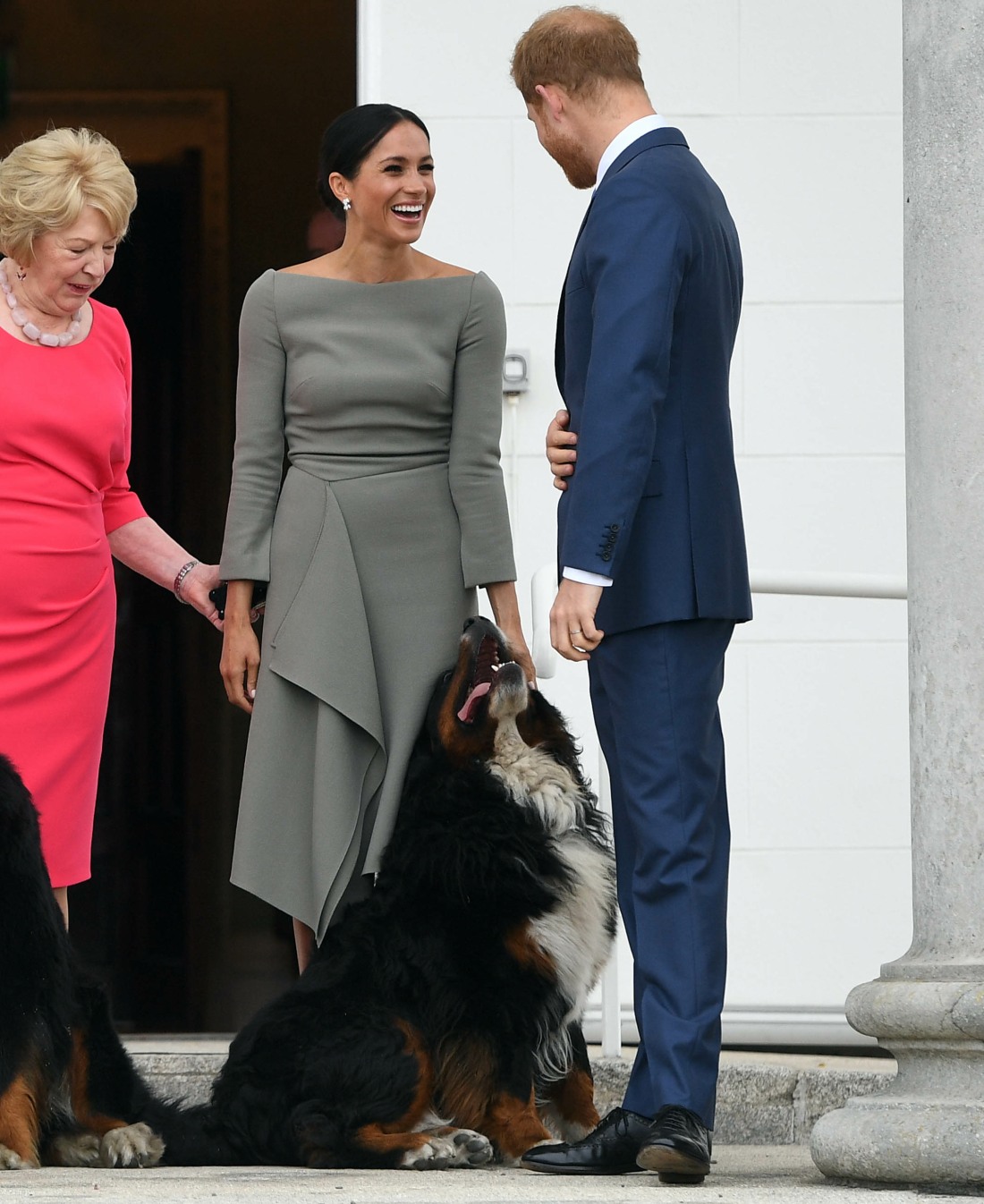 We'll be seeing the Duke and Duchess of Sussex a lot in the next few weeks. They announced three new engagements, and on August 29th (Wednesday), they'll be stepping out for a gala performance of Hamilton. It should be great, because we haven't seen them in a few weeks. Despite the claims that Meghan has been traveling solo to Canada or LA, it seems like their travel plans for August were pretty low-key – they spent less than a week in Scotland, and maybe one full week (or less) in Como, Italy, with the Clooneys. The rest of the time, Meghan and Harry have been quietly relaxing in the Cotswolds. Before the wedding, they took a long-term rental on a nice little country home. And while they're chilling out in Cotswolds, they've apparently welcomed a new member to their little family unit. Guy Markle-Wales-Sussex has a new brother or sister.
Prince Harry and Meghan Markle have a new addition: a pup to share their lives, PEOPLE has confirmed. The couple got the dog — believed to be a Labrador — in early summer, and the pooch has been joining them at their country getaway in the Cotswolds area and Nottingham Cottage at Kensington Palace in London, a source says.

Harry and Meghan's new best friend will be a welcome addition to their rural walks. Dog lover Meghan, 37, had to leave one of her pets, Bogart, behind when she arrived in London from Toronto last November, when the couple got engaged. The rescue dog, a companion for Meghan's Beagle Guy, was given to friends. Guy, meanwhile, has been embedded into Meghan's new royal life, and was at her feet as she sat for her hair and makeup on her wedding morning.
Harry has wanted a fur-baby for years and years. Before he met Meghan, it was widely reported that he was asking William, Kate and his dad to all get him a puppy for his birthday. I guess he decided to wait until he had a wife and they could adopt a puppy together. I wish them well – to think, I actually considered getting a puppy too. I ended up adopting a little kitten and this a–hole is the complete boss of me. It would have been so much worse if I had gotten a puppy. They were smart to get a puppy over the summer, when they would have more time to train him and spend time with him too. I say "him" – we don't know. It could be a girl dog. All I want to know is the dog's name! Please just let me believe that finally, we got a T'Challa in the royal family. T'Challa Sussex, welcome home.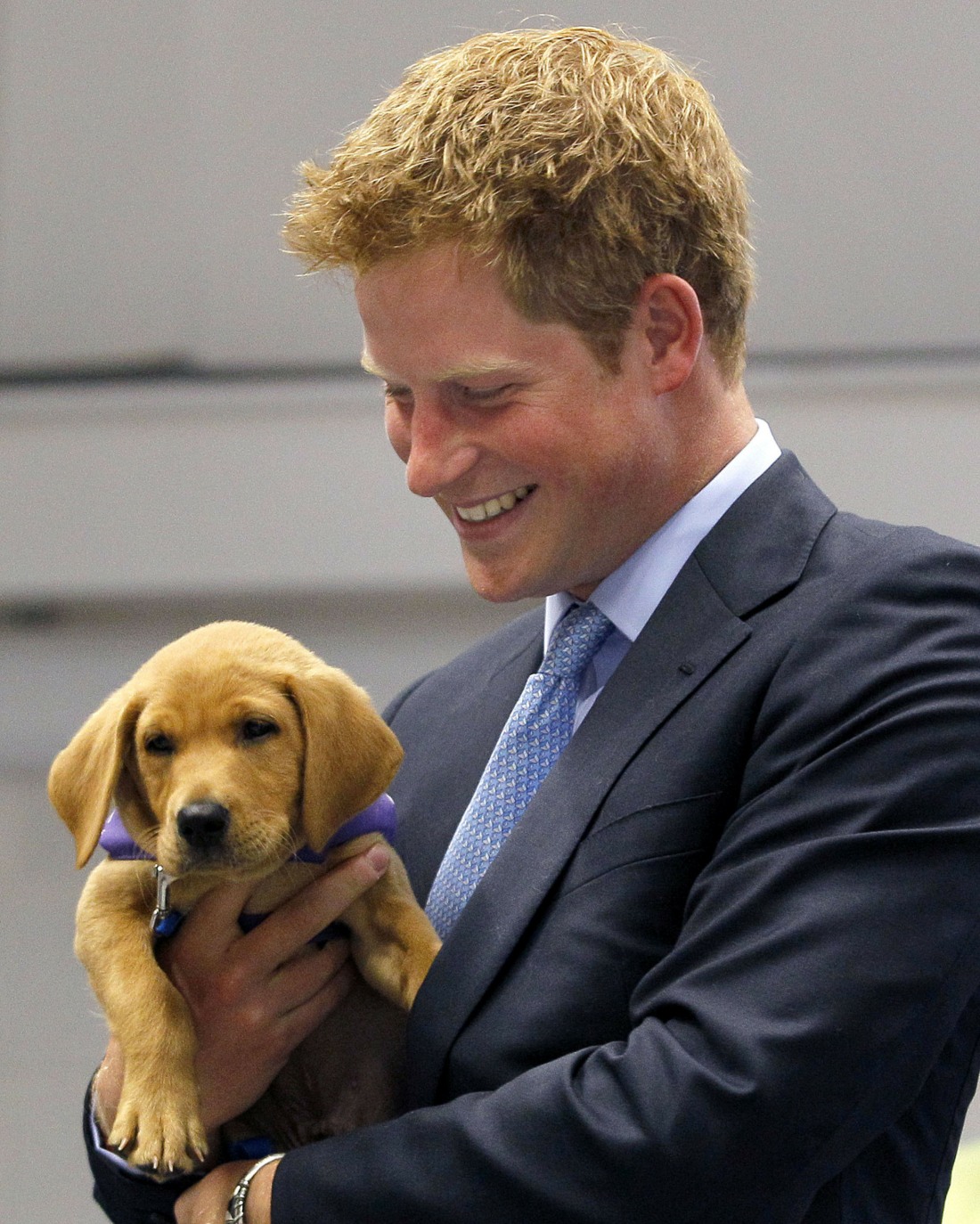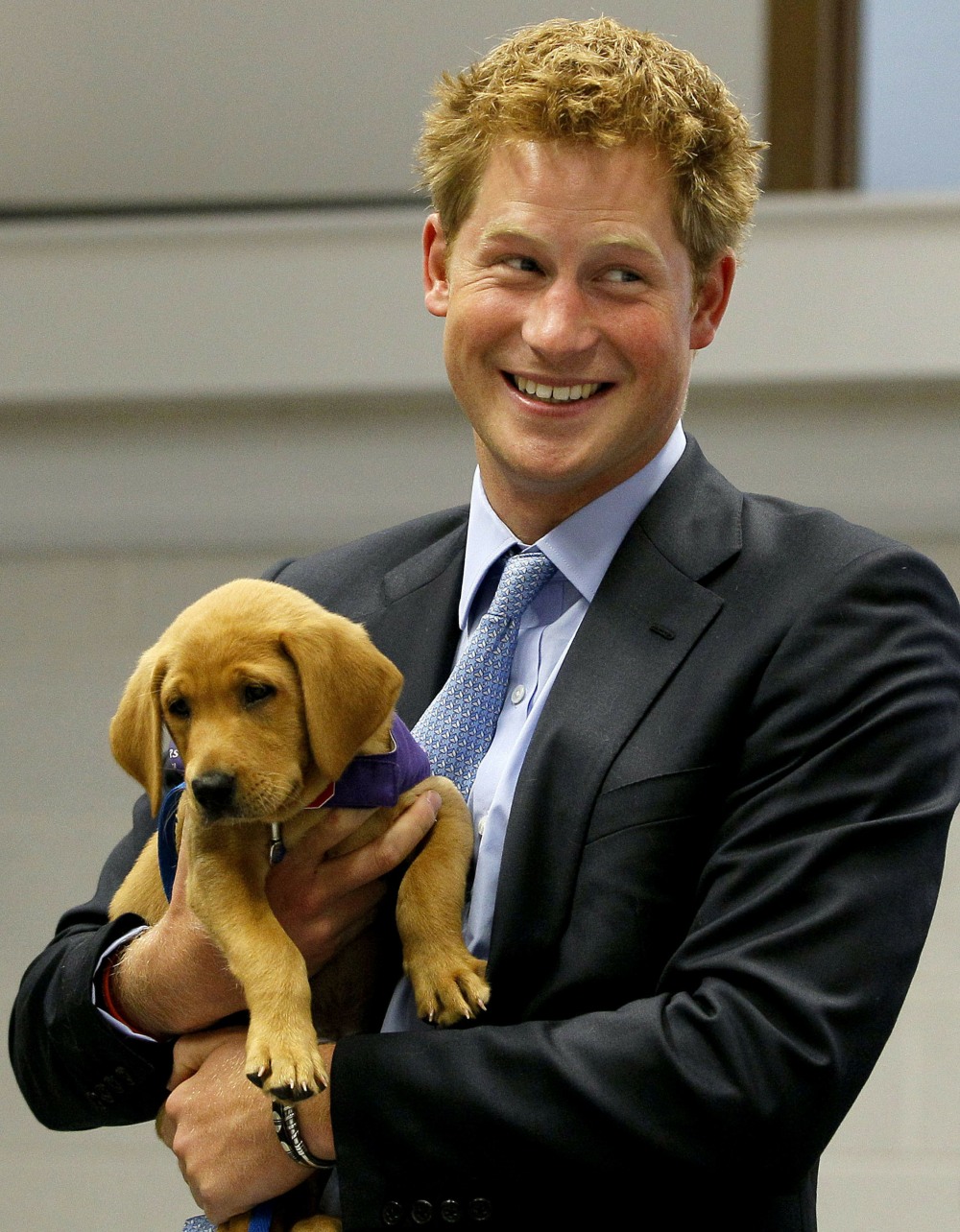 Photos courtesy of WENN.