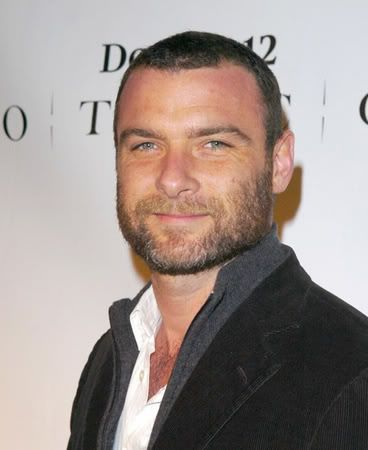 Liev Schreiber hosted Dewar's "Hot Scot" party at Cielo last night in New York. Noticeably absent was his girlfriend of one year, Australian actress Naomi Watts.
Watts and Schreiber have been plagued by breakup rumors since Watts attended the Oscars alone. The NY Daily News reported a couple weeks ago that the two were seeking different partners and that a source said Watts found Schreiber too controlling.
Reader Millie e-mailed her take on the relationship. She thinks that the control issue is bogus and that Schreiber remains interested and wants to marry Watts, but that she has cold feet. She also points out a video of Schreiber protecting Watts from the paparrazi that was filmed in late January as clear evidence that he cares for her.
To further complicate matters, Watts might be pregnant.
Here's Schreiber at the party last night. Other pictured guests include Stephanie March and Fisher Stevens.