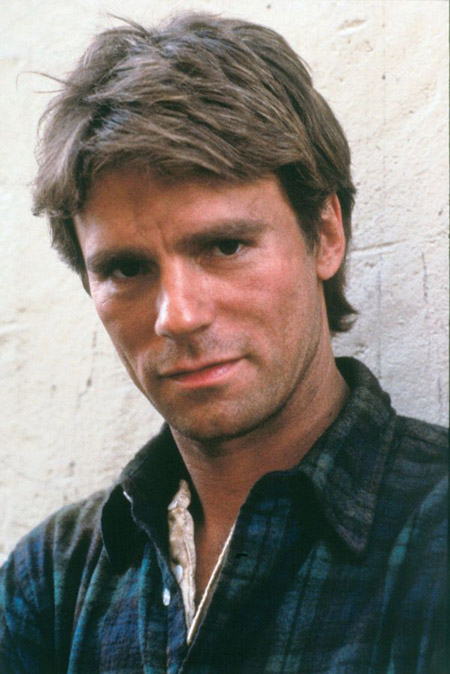 Which fictional character would you want to help you in the case of a natural disaster? Whose on-screen persona would you trust your life to?
MacGyver probably.
That was one result in a survey released today, in which participants were given a choice among seven fictional heroes for help in an emergency.

The poll, commissioned by the McCormick Tribune Foundation, has a serious purpose: Urging Americans to become better prepared for disasters.

Still, the fact that a television character who triumphed by using everyday objects and scientific principles was the favourite surprised and delighted Don Cooke, the foundation's senior vice president for philanthropy.

"I love MacGyver. You could give him a sock and a piece of string and he could somehow create electricity for the whole city," joked Cooke, an astronomer by training.
I wonder if MacGyver is remembered as Richard Dean Anderson is still on television on Stargate? Or because of the love some Simpsons characters have for him? I have to say I think I'm on side with this – how great would it be watching him rescue entire cities from destruction using only a rubber band and a toothpick?
The other seven possible choices, in case you were wondering, were Indiana Jones (16 per cent); John McClane from the Die Hard films (14 per cent); James Bond and Jason Bourne (eight per cent each); and Lara Croft of Tomb Raider and Jack Bauer of 24 (seven per cent each). MacGyver scored 27 per cent of the vote.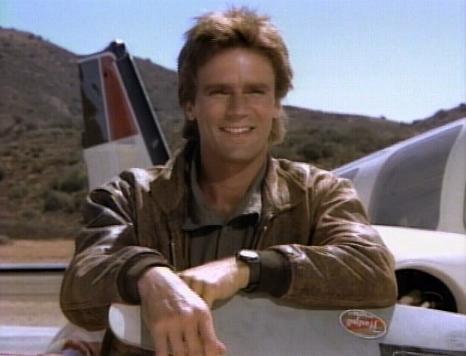 In other questions, seven in 10 respondents said it was very or somewhat likely that their community would suffer some kind of disaster during the next 10 years.

About a quarter of respondents thought the most likely disaster to hit their community would be a tornado; about six per cent said a terrorist attack.

Six in 10 respondents said they had set aside an emergency kit featuring a torch, a portable radio and water, among other items.

Less than a third said they had a plan on where to meet family members if a disaster prevented them from going home or contacting each other.
I really hope that the popularity of MacGyver in this poll leads them to make a movie, starring Richard Dean Anderson, where he does in fact help people trapped in a disaster zone. Rather than uncovering a terrorist plot, or saving babies from collapsing buildings, he just does all the boring stuff a regular rescue worker would, like giving out bottles of water. Except he delivers them to people on the upper stories of buildings using a clever contraption made entirely of clothes pegs and twigs.