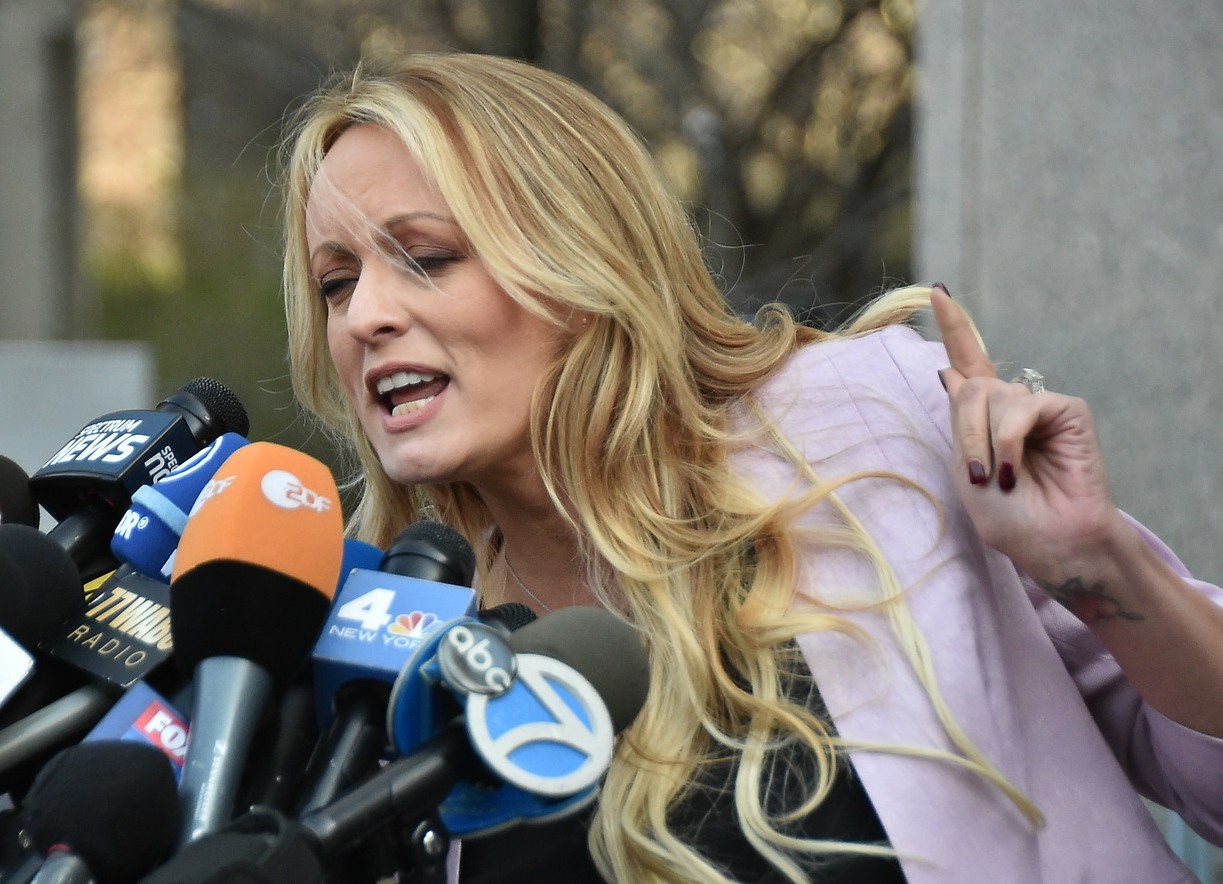 Stormy Daniels was profiled by Vogue. We're through the looking glass and I don't hate it. Vogue stands for everything elite and consumer-driven for American women. And Stormy is surprisingly on-brand – it's not like Vogue decided to profile her because she is a "famous mistress of the president." They're profiling her because A) women love her and B) Stormy is at the heart of what will bring down Donald Trump. She's an American hero and a patriot. This Vogue article is good because Michael Avenatti, Stormy's lawyer, is quoted at length too, and because they have a very cute vibe between them. I would totally watch a reality show featuring them interacting and bringing down Donald Trump. You can read the full Vogue piece here – Stormy isn't breaking any news, because there are so many moving parts to her case and everything is moving so quickly. But she's funny and interesting. Some highlights:
Details about sex with Trump: "How many details can you really give about two minutes?" she says. Two minutes? I ask. "Maybe. I'm being generous."

She can barely eat & she's had to hire bodyguards: "We've been at restaurants when we order food and it's taken too long or somebody was watching and we've had to leave—like that." Daniels snaps her French-manicured fingers. She throws a look at Avenatti. "That's why I'm so skinny! We've been in a couple car chases. We've had people put notes under the door, which means they know what hotel I'm in, which means we've had to change hotels in the middle of the night."

Working in the sex industry: "It takes a strong person to work in the adult business. You're a scientist. You get to study people . . . but there's also the feeling of 'Oh, I'm not going into the VIP room with that guy.' "

Her fan base now: "My fan base is completely different," Daniels tells me later. The middle-aged white men who used to populate her shows and buy her movies—"now those guys are just gone." In their place has sprung the so-called Resistance: women, gay couples, immigrants, and other assorted liberals who despise Trump. "It's pretty much these packs of women, and they are angry," Daniels says. There's an upside to this—"Women tip the best!" Daniels says—but she's still struggling to get her head around this nightly outpouring of warmth. "People come up and they're so emotional and they put so much on me. They're like, 'You're going to save the world, you're a patriot, you're a hero.' It's funny. It's actually easier for me to handle the negative stuff. It's not like I turned on Twitter today and was called a whore for the first time."

She never had a political agenda: "I'm not like some big Hillary supporter. I'm a Republican." There is the gun that she owns, the state she lives in—but she is quick to say she is socially liberal ("I'm pro choice, pro-gay") and that she was disgusted watching the 2016 campaign, when Trump insulted Mexican immigrants, Muslims, women, and so many others. "I just thought most of it was this character. And then I slowly started realizing, Wait a minute. . . ."

Saving her own ass: "When I started this, I just wanted to save my own ass, not everybody else's."

Her story is not a #MeToo story: "No, nothing. Not once did I ever feel like I was in any sort of physical danger. I'm sure if I would've taken off running, he wouldn't have given chase. And even if I had, there's no way he could've caught me… He's even less likely to catch me now."
Stormy is a smart cookie, I've known that for a while. I guess I owe her an apology too – when she first entered the public discourse, I thought she was a sideshow. I honestly couldn't believe that her story – about having sex with Trump more than a decade ago – would be the catalyst for all that's happened with Michael Cohen and more. She really is an American hero, and it's amazing to think that she really was just trying to save her reputation. A storm's a'coming.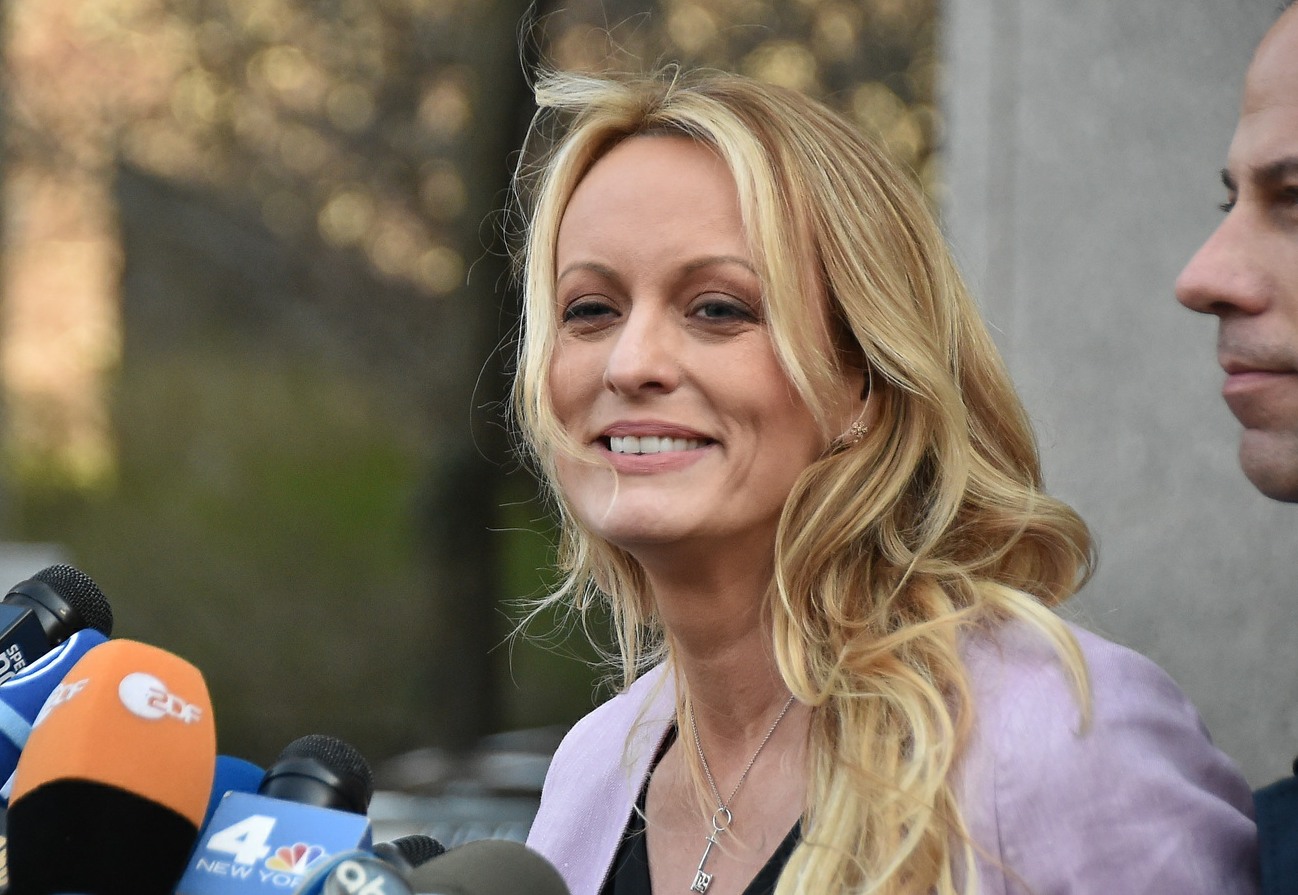 Photos courtesy of Avalon Red, WENN.