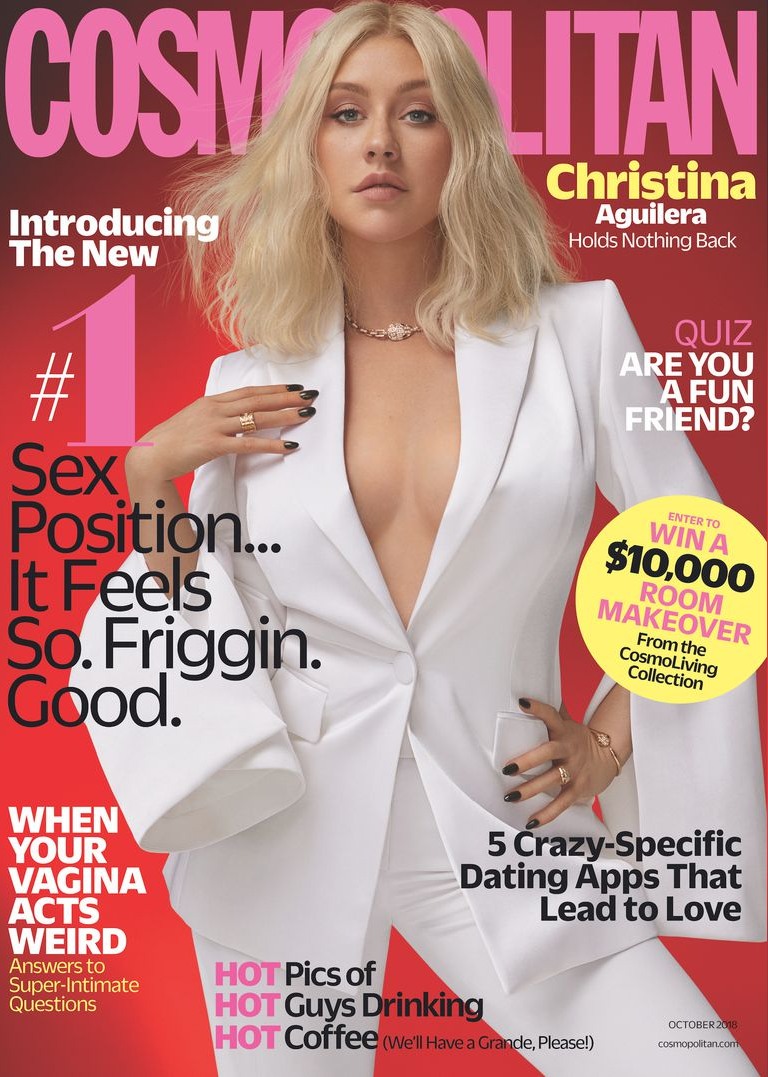 Christina Aguilera covers the latest issue Cosmopolitan because she's promoting her new tour, the Liberation Tour. I can go months without hearing about Aguilera or even really thinking about her – I do admire the way she's managed to go low-key, especially in the past five years or so. I once thought she was just a messy drunk who didn't have much of a career left. But she's refocused, reorganized, and she seems a bit calmer and more sober now. She's even experimenting with a more natural look, and she literally looks a decade younger. She chats about makeovers (and makeunders) and a lot more to Cosmo. Some highlights:
On going totally natural on the cover of her new album Liberation: "I still love getting glammed up, but I want to show imperfections on this go-round. It's scary, but I'm up for the challenge. You can't tell me something I haven't already heard about myself anyway."

On her upcoming tour, The Liberation Tour: "With this record, I'm stripping back a lot and just trying to find myself again—just the true love and the art in the process, and not just going for some formulaic sort of force-fed direction that we can get caught up in. So I want to flip it on its ear and I want to do something completely unexpected from a pop-formatted show—a fresh perspective that I've never done this of a tour before—super creative, super interesting."

On the flack she received for her Stripped makeover: "It's hard to hear yourself being called names. I remember being hurt by these commercials on MTV, pitting Britney as the good girl and me as the bad girl. It's like, if I'm going to be demure and innocent, that's okay. But if I'm going to just be myself, I'm trouble."

On women owning their bodies and being themselves: "I love the female body, and I think it's something to be proud of, not something that men should dictate ownership of. 'Dirrty' was extremely controversial at the time, but it would be nothing now. I hope I paved the way and helped set the ground rules that women can be any version of themselves they wanna be…and proud of it."

On avoiding pairing up with another celebrity: "I've had opportunities, but it isn't my style to date another person in the business. There's gotta be something wrong with you if you want to be in this business. I mean, hi! I definitely have my issues. I think that I can only handle one [celebrity] in the rela­tionship, and I need to be it."
I wonder about the "I've had opportunities to be with a celebrity" thing. I mean, I'm sure there were actors and artists who were interested in her, but was it really some conscious choice she made years ago to not date celebrities? Or is it more like the best celebrity dudes were like "eh, maybe not"? I'm just saying – I wouldn't want to date most celebrity men either, but if Clive Owen was like "let's give this a go," I would give up literally everything. As for what she says about Stripped and her Dirrty Girl persona… she's sort of right, but I also think that it wouldn't have been as big of a deal if she didn't have that Britney-esque image BEFORE that.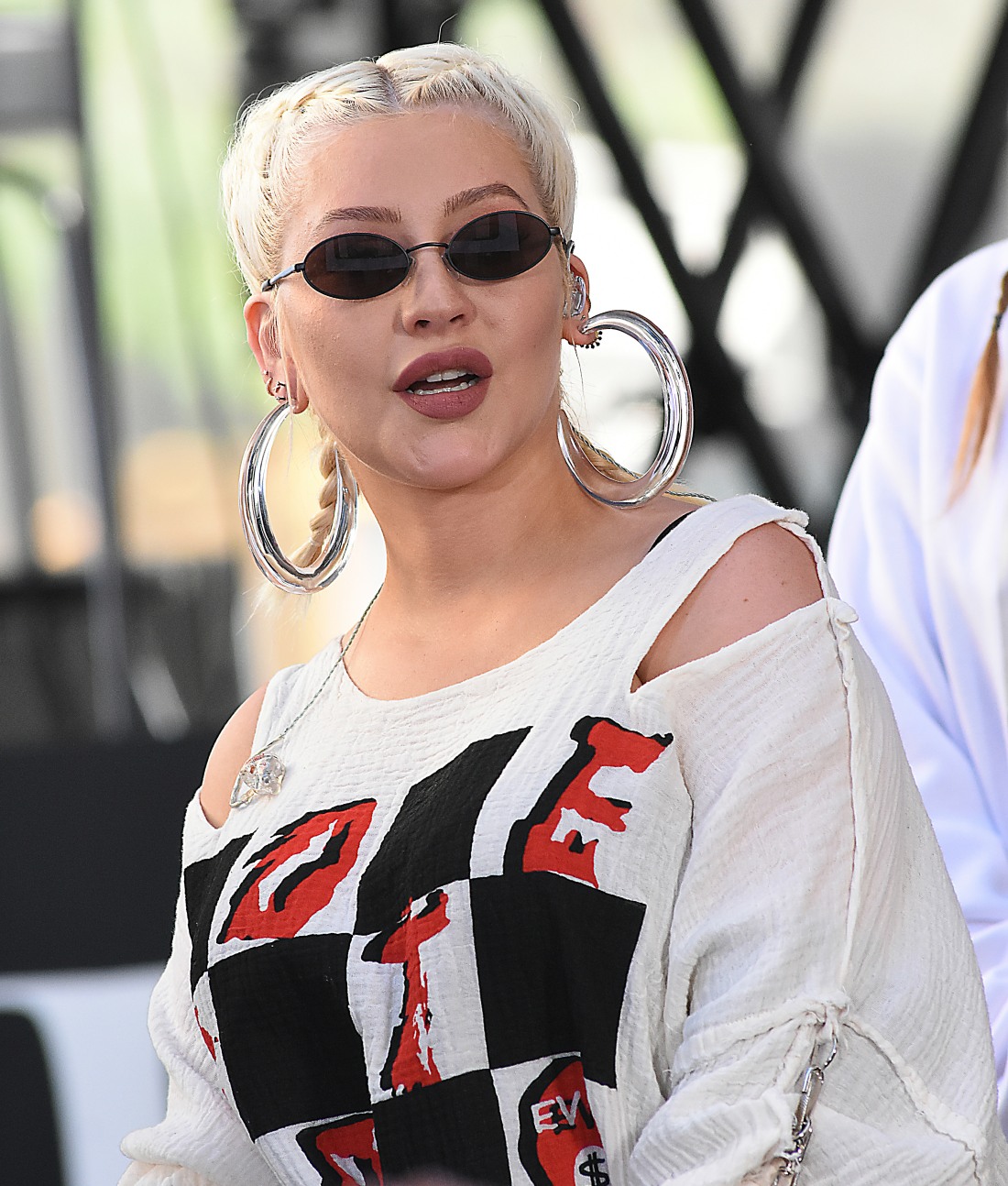 Cover courtesy of Kai Z. Feng for Cosmopolitan, additional photo courtesy of WENN.