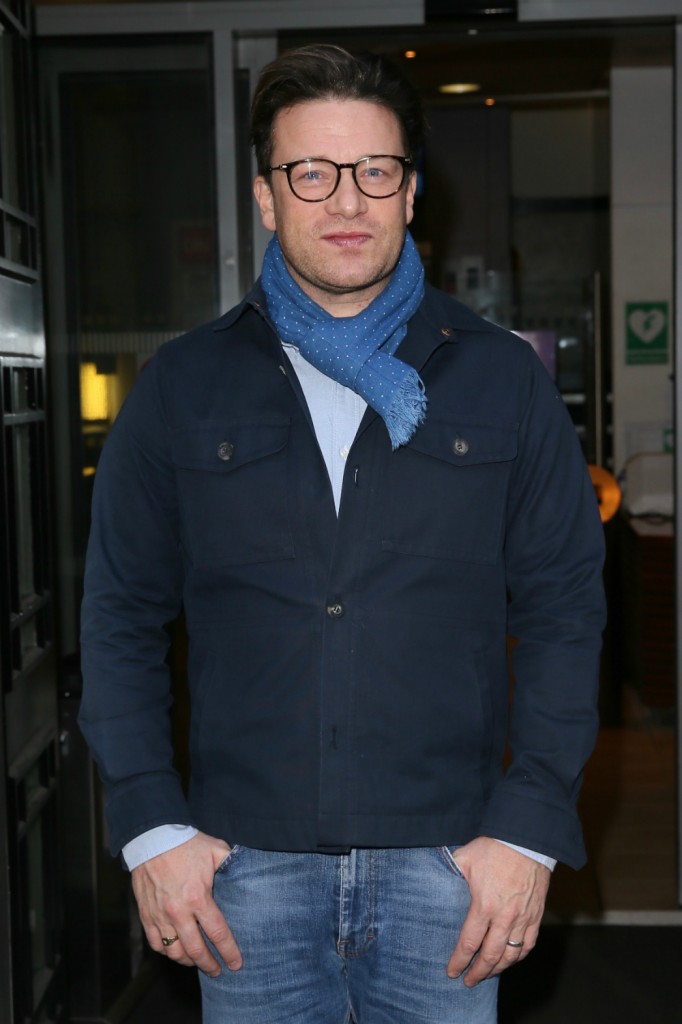 This story is as scary as it is heroic. Chef Jamie Oliver had to chase down a man attempting to burglarize his home last week. The perpetrator had already tried to knock off some other places in the area, including Kate Moss' house. What's particularly unnerving is that Jamie's wife and all five of his children were home at the time. The good news is that no one was hurt and nothing was stolen or damaged. Jamie took off after the guy, caught him, and pinned him down until the police arrived. Just goes to show, folks – never cross a man who wields a knife and mallet for his job.
Jamie Oliver tackled a burglar to the ground after an attempted home invasion last week.

The acclaimed chef was at his house in London with his wife, Jools Oliver, and their five children when he caught the burglar trying to break in. According to reports, the burglar is believed to have attempted to break into other residences in Oliver's neighborhood, such as Kate Moss' home, before trying to get into the chef's place.

A spokesman for the Scotland Yard said in a statement, "At 7.13pm on Tuesday, 4th of September, police were called to reports of an aggressive male attempting to gain entry to residential addresses in N6. The male was apprehended by members of the public and was ¬subsequently detained by police. He was taken to a North London police station where he remains at this time. Officers from Central North Command Unit are investigating."

A source dished to the Daily Mirror, "Jamie went absolutely mad and sprinted after the man down the street before catching up with him and pinning him down to the floor. He was then joined by his driver and a handful of ¬neighbours who helped him hold down the burglar until police arrived to arrest him."
I am truly not trying to take anything away from Jamie but this burglar may want to reconsider his chosen profession if he hits up a whole neighborhood, enters none of them and then get taken out by a chef and his driver. Although I realize a driver that is still around at seven in the evening probably serves double duty as a bodyguard. Either that or Jamie had just gotten home or was preparing to leave, which begs the question – what if this guy had been there 15 minutes later, after Jamie had left? Like I said, it's scary, I'd be all kinds of shaken up. Considering this guy had clearly targeted the neighborhood, Jamie did everyone a favor. Plus he's now certified as a bad @ss. I'll bet he's the most popular person at the next block party (for the whole 'saved the neighborhood' thing and his potato salad).
Jamie will soon be entering your home, however, if you shop regularly at Tesco. He recently announced a partnership with the grocery store chain, for whom Jamie has, "created a series of recipes and tips for Tesco, which will include "healthier" recipes from scratch." The idea is that he will promote "helpful little swaps" that will reduce your salt, sugar and fat intake. The announcement has been met with mixed emotions (and some very funny tweets). As long as it's not promoting one brand over another, which would be a commercial nightmare for Tesco, I think it's a good concept. And this is Jamie's crusade so it sounds like a good fit to me.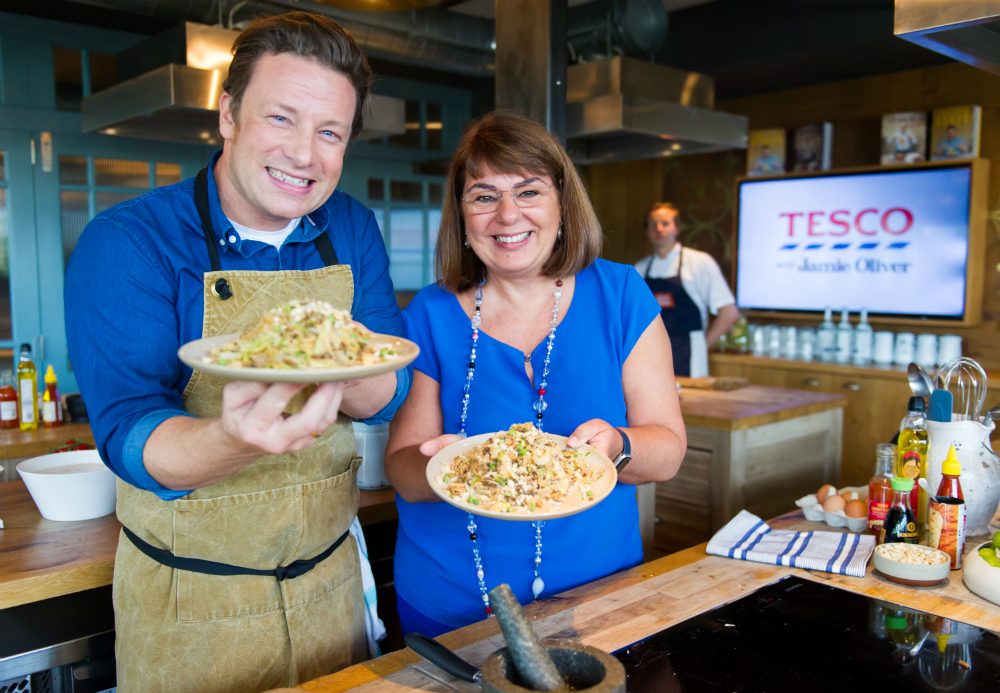 "That's right, I will take you out with my satchel, punk!"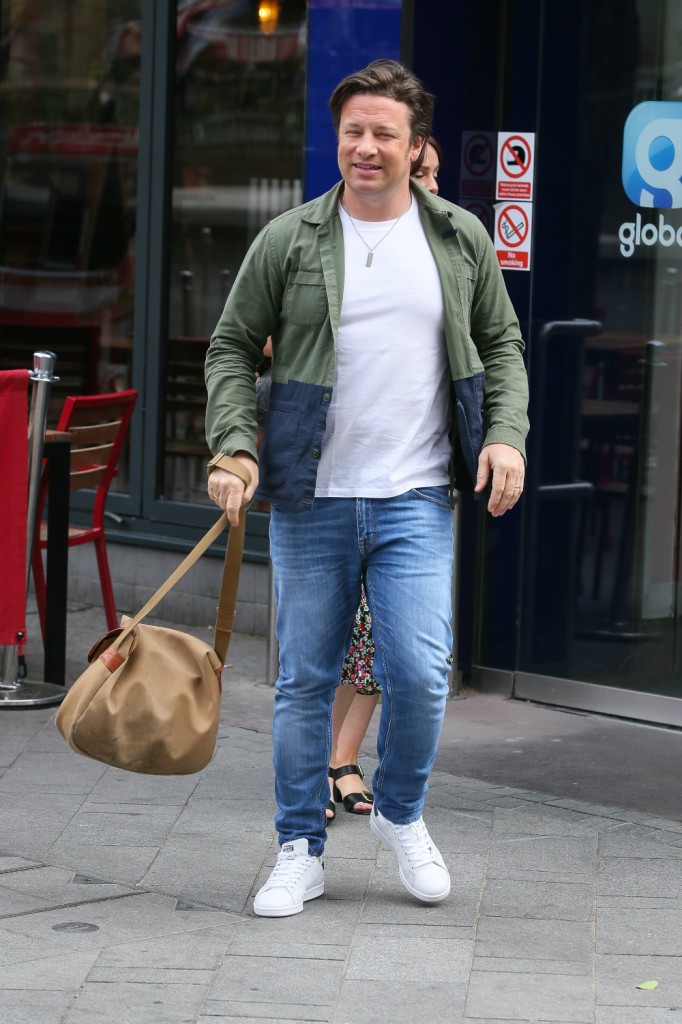 Photo credit:WENN Photos and Instagram