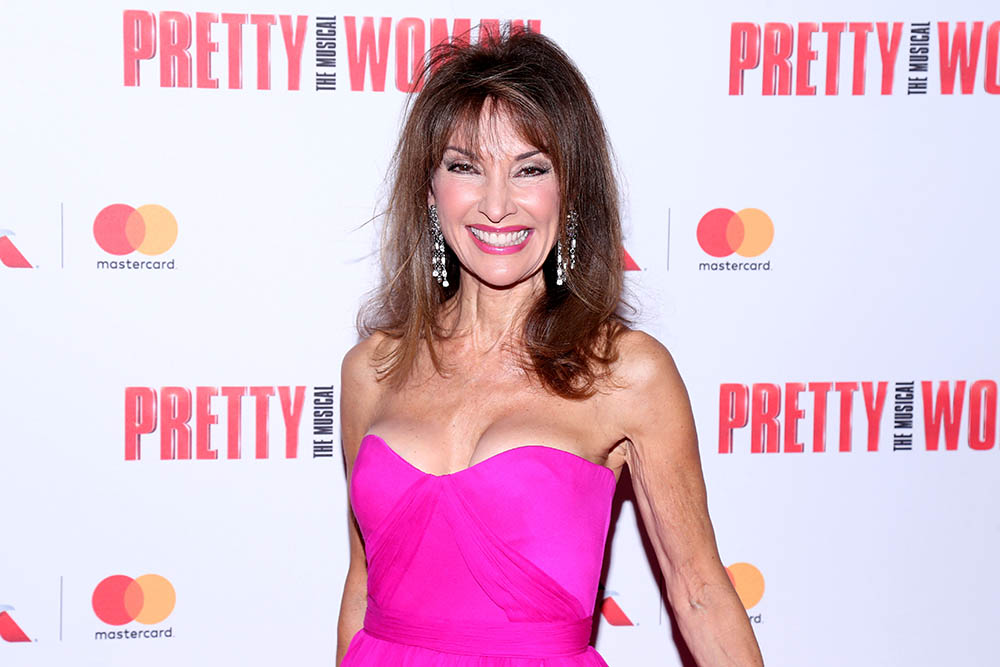 Susan Lucci is 71. I don't know why this surprises me, as my mother jokes that All My Children was my unofficial babysitter while I was growing up in the early 1970s. The Daytime Emmy winner (who will always be Erica Kane to me) still looks amazing, and, of course, she works hard to maintain a fit lifestyle.
In in interview with Women's Fitness, Susan said she works out six days a week. I work out five days a week and now I feel inadequate. She admitted, "I try to take one day off, because you're supposed to take a day off." Note she said "supposed to". She doesn't lock away her sneakers on that seventh day, confessing that she'll "always do something, because I find my body craves it." My body craves pizza and Buffalo wings. Life's not fair sometimes.
One thing she and I have in common is the time of the day devoted to staying in shape. She says, "I like to work out first thing in the morning because then I know, no matter what happens for the rest of the day, I've done something good for myself." After a long day of writing, of which posting here is the best part of it, I just want to collapse on the couch, so if I don't go to the gym in the morning, I don't workout that day. Working out in the morning also alleviates the feeling of guilt I carry with me all day if I don't go. I totally understand Susan saying it's a "craving," because I feel the same way…even though my relationship with exercise can often border on abusive.
Susan practices Pilates moves to stay in shape (on a chair she promotes), but has always made fitness a part of her routine, especially after preparing to complete on Dancing with the Stars. She told the magazine, "I knew I'd have to step up my program, to get an even stronger core to be dancing on the show." And, as a result of stepping it up (the lady did a pretty mean mambo), she now has flat abs – and she's proud of them.
One thing the petite lady may not be able to achieve through her workouts is her height. She jokes, "I want to be 5'8, and I'm hoping I can get there through stretching—right now I'm five foot two on a good day." I think she's perfect just the way she is. I loved that such a small statured woman was such a good, larger than life soap opera villainess. it's good to see my "babysitter" living her best life.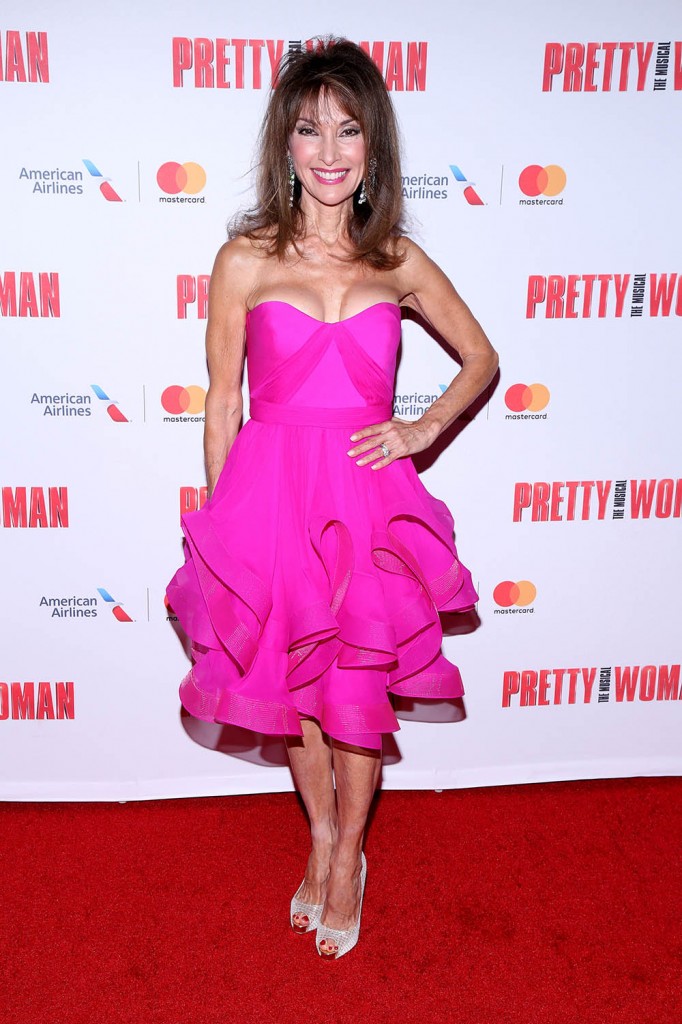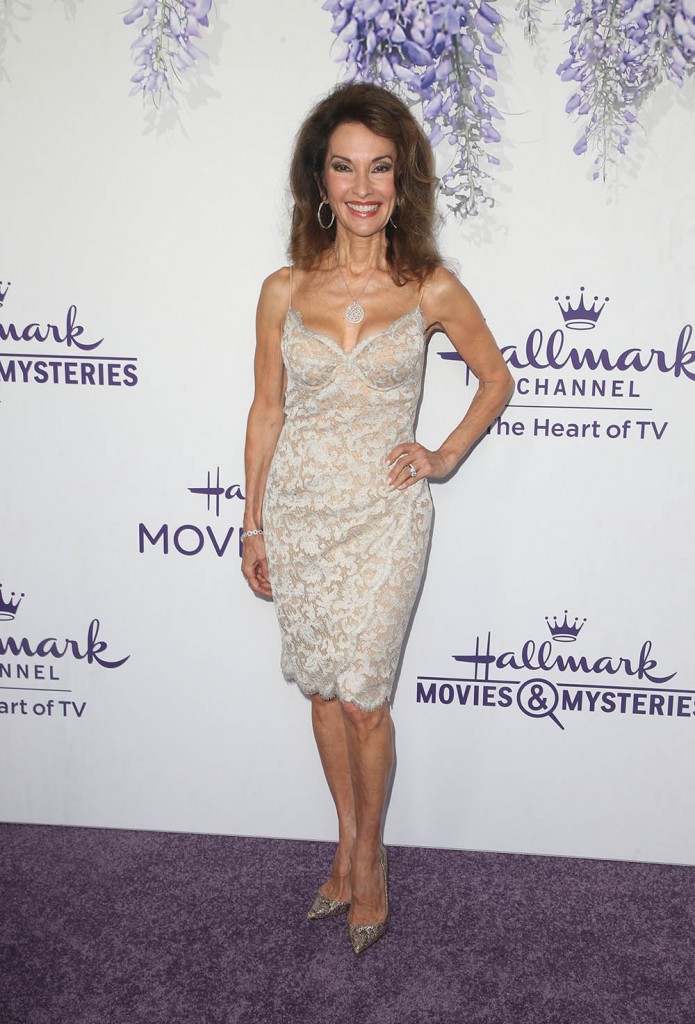 Photos: WENN, Getty, Instagram