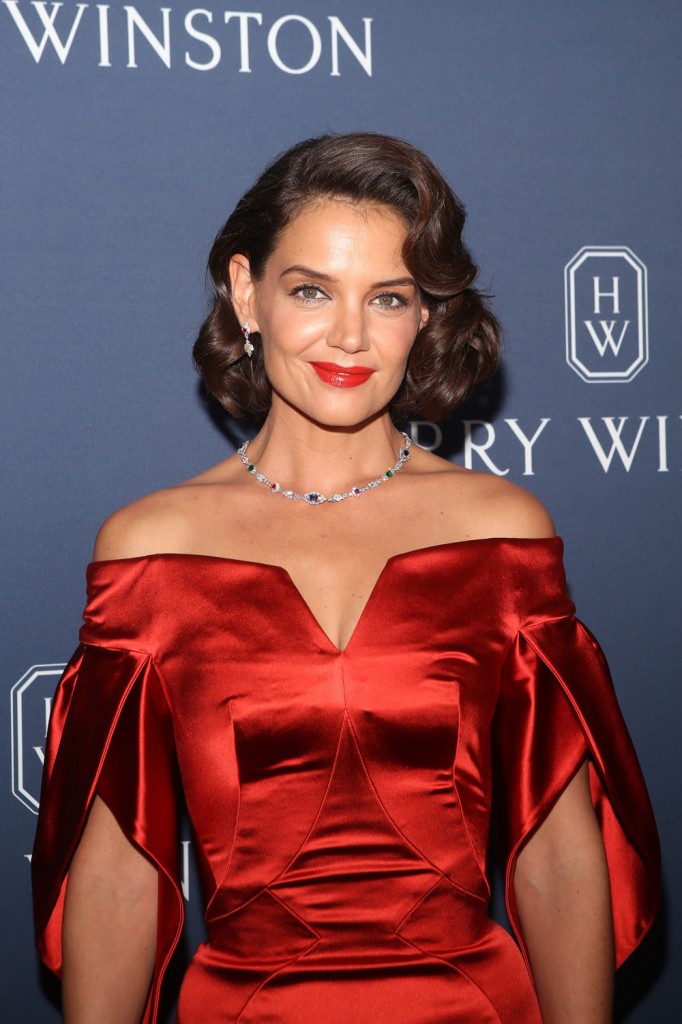 It's rare that I get jealous of celebrity red carpet duties but this is one of those times. These are photos from a Harry Winston event that just looks amazing. Can you imagine getting paid to model diamonds worth six figures and more? Check out these women rocking these diamonds and precious stones looking pleased as hell. Kaiser reminded me of Ocean's Eight today and how much jewelry, fashion, hair and makeup there was in that movie. I saw it in the theater and loved it so much. In fact Katie Holmes had a cameo in that.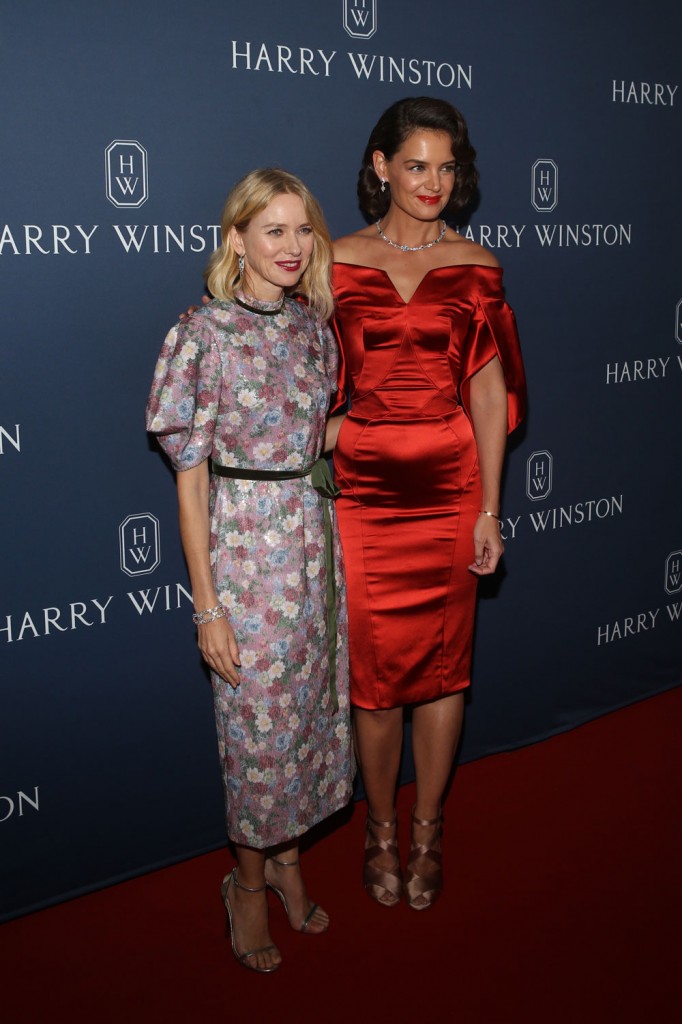 Katie was in a red satin Zac Posen gown and went full old Hollywood with her hair and makeup. Zac is a friend of Katie's and has dressed her for the Met Gala many times. This dress has such thoughtful design, with art deco lines and open petal sleeves. My only complaint is that her gold shoes look a little mismatched, but that's minor.
Naomi Watts had on a floral Erdem gown accented by green velvet tie belt and matching collar. This is so dowdy, especially the print and color. At least it's tailored well but other than that I dislike this.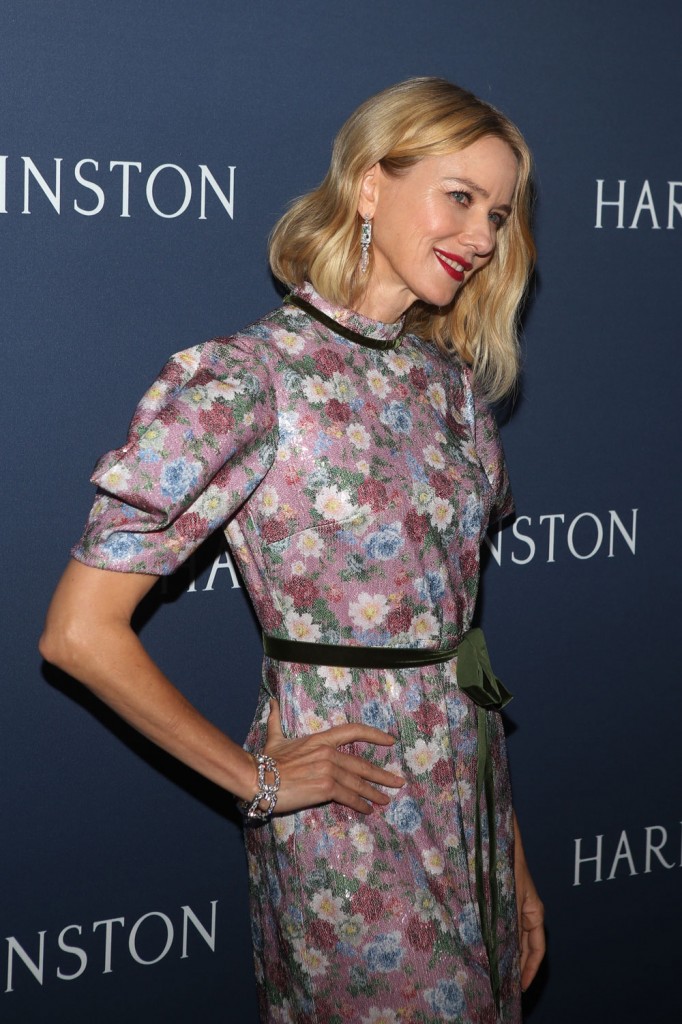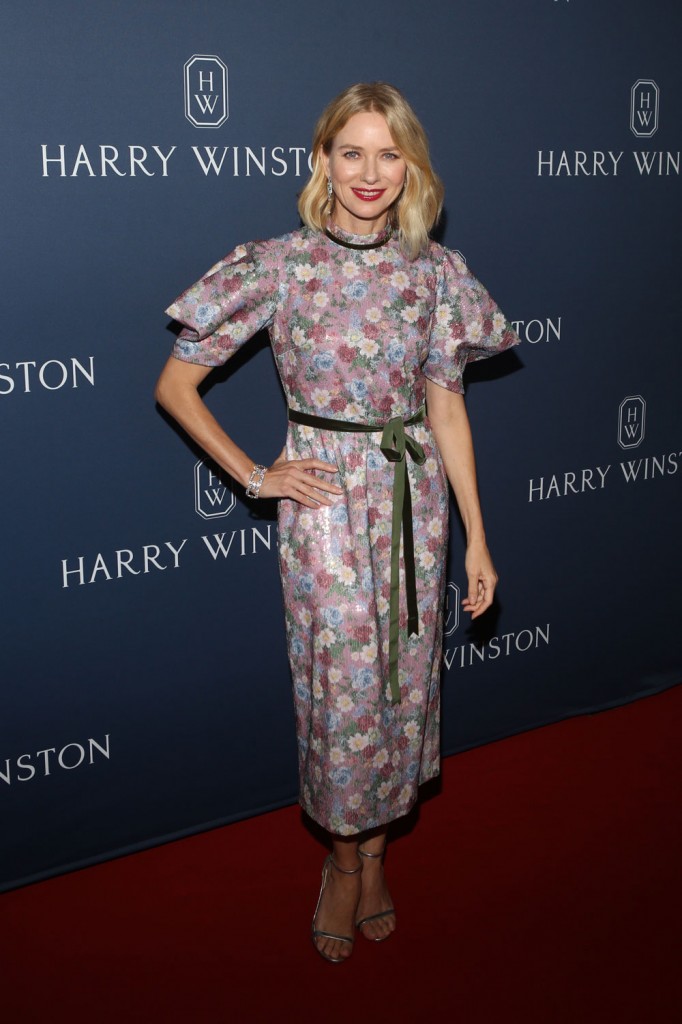 Jennifer Hudson's expression here says it all. She's more than happy to model this jewelry. She was in a strapless navy gown with a bodice accented by floral applique and a tulle overlay. I've never seen tulle used like that, to provide a kind of modesty panel, and it's clever.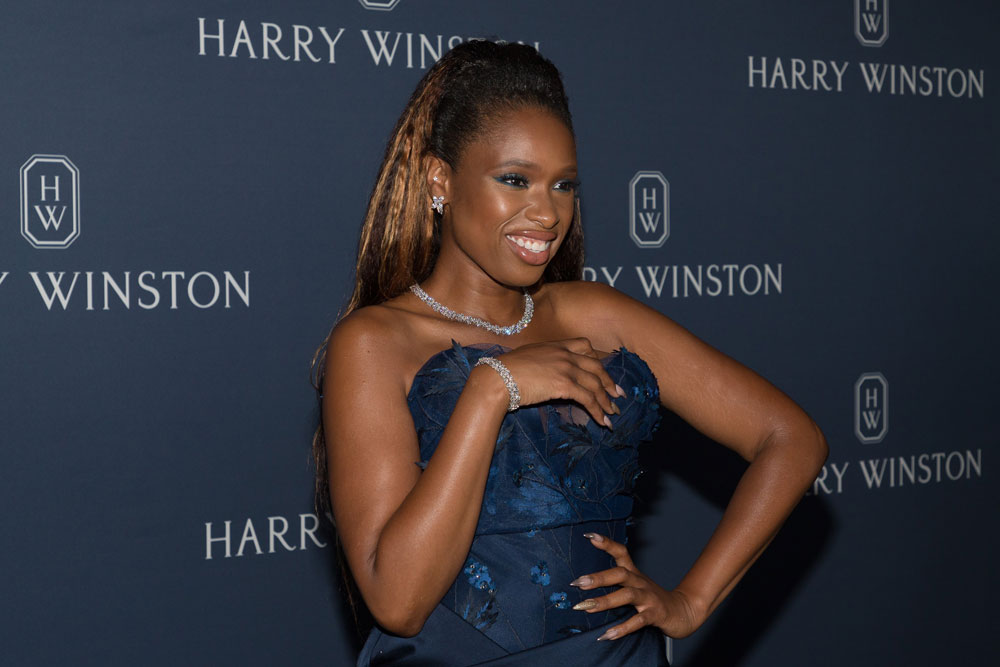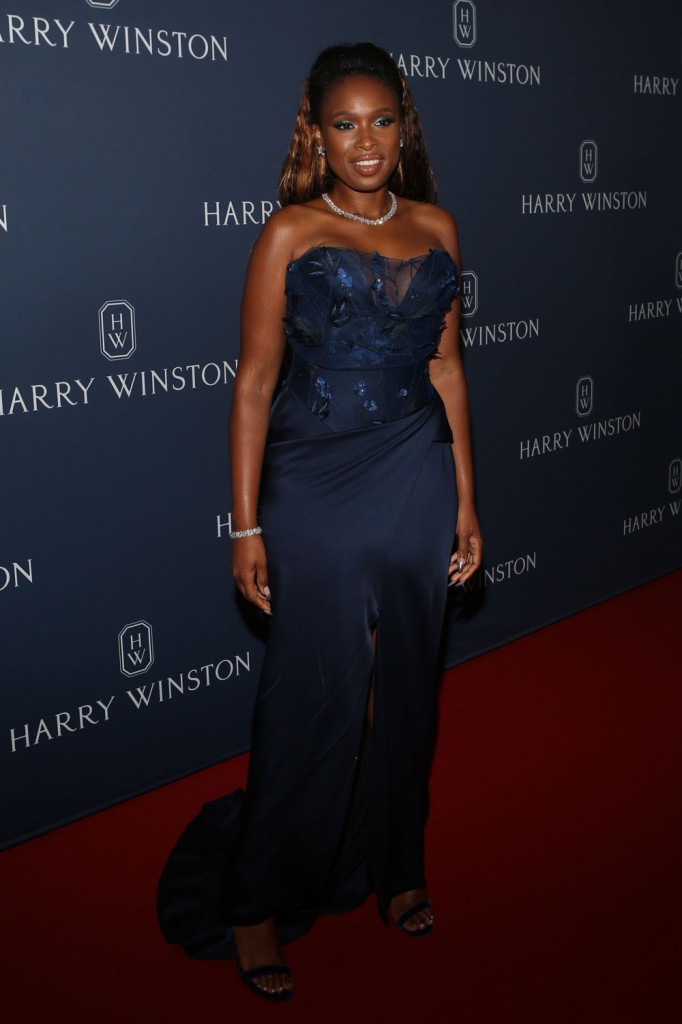 Here's Angela Sarafyan, who was such a standout in a low cut gown with a corset top and metallic sequin lattice design. I bet it was extremely hard for the Harry Winston people to resist putting a necklace on her, but it works and makes the other jewelry shine. She's so striking.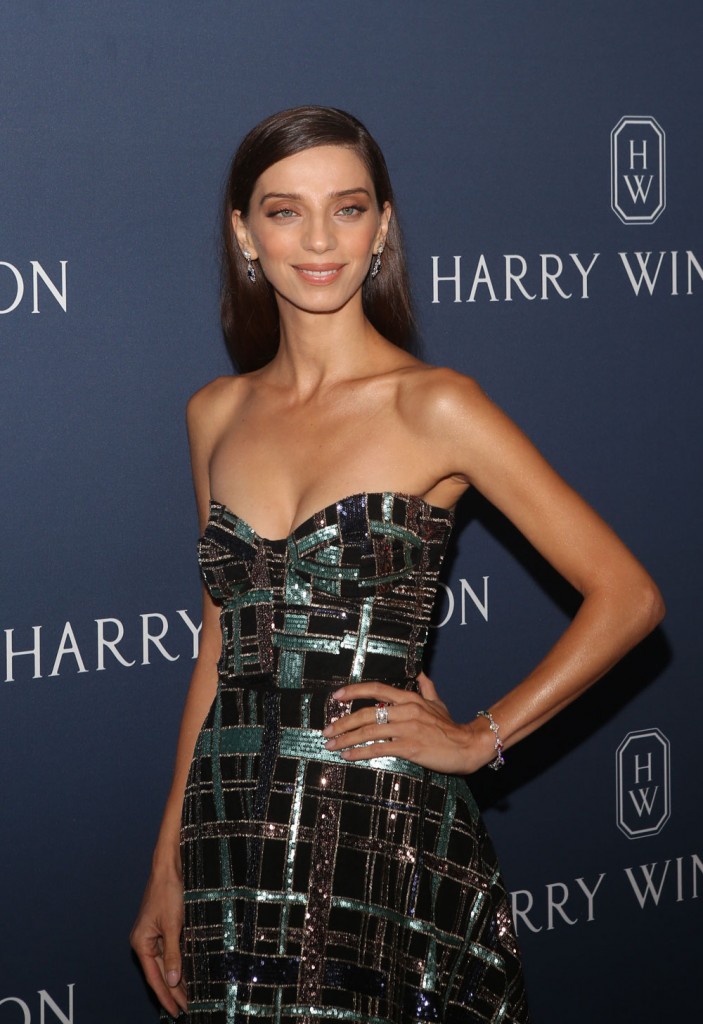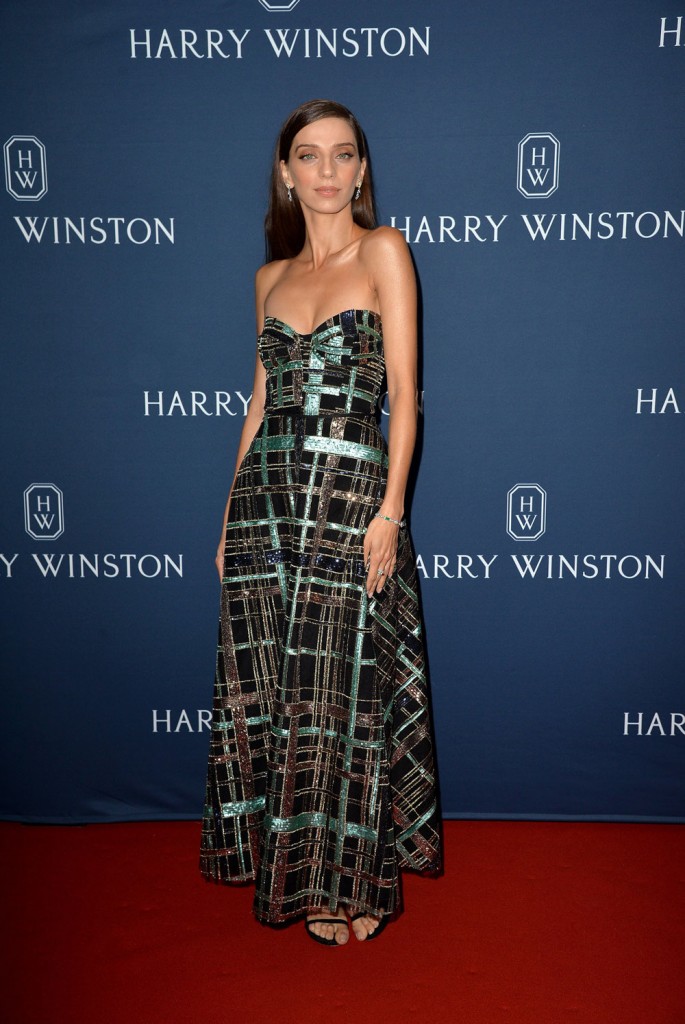 Naomi Watts posted this video which says to me "I'm wearing millions worth of diamonds and I feel fabulous."
Katie Holmes thanked Zac Posen and her hair and makeup artists like a pro.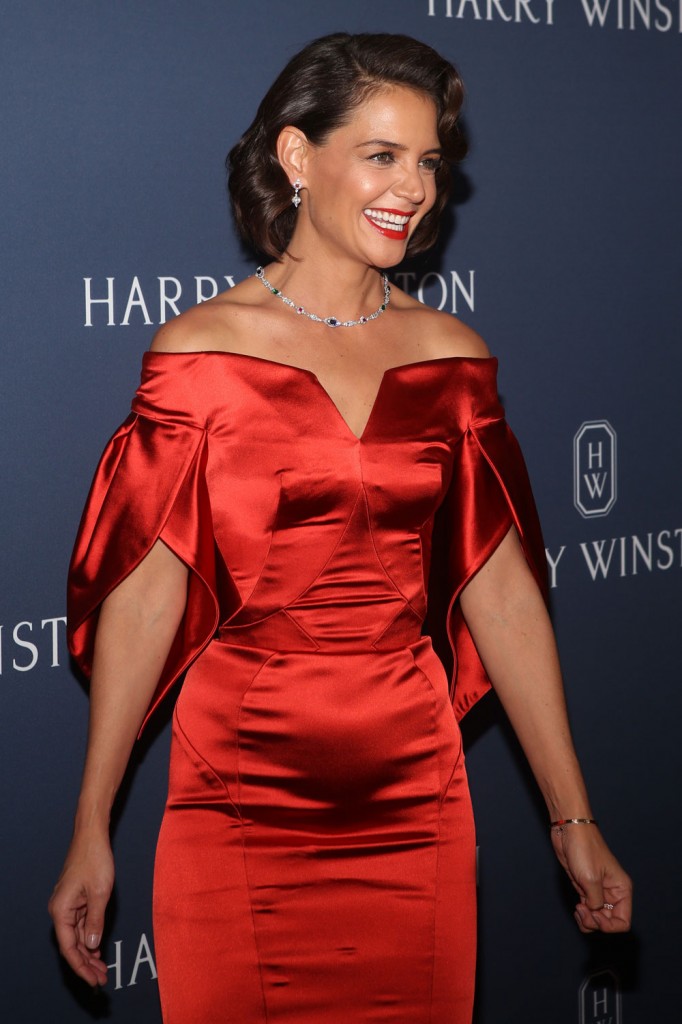 Photos credit: WENN, Avalon.red and via Instagram