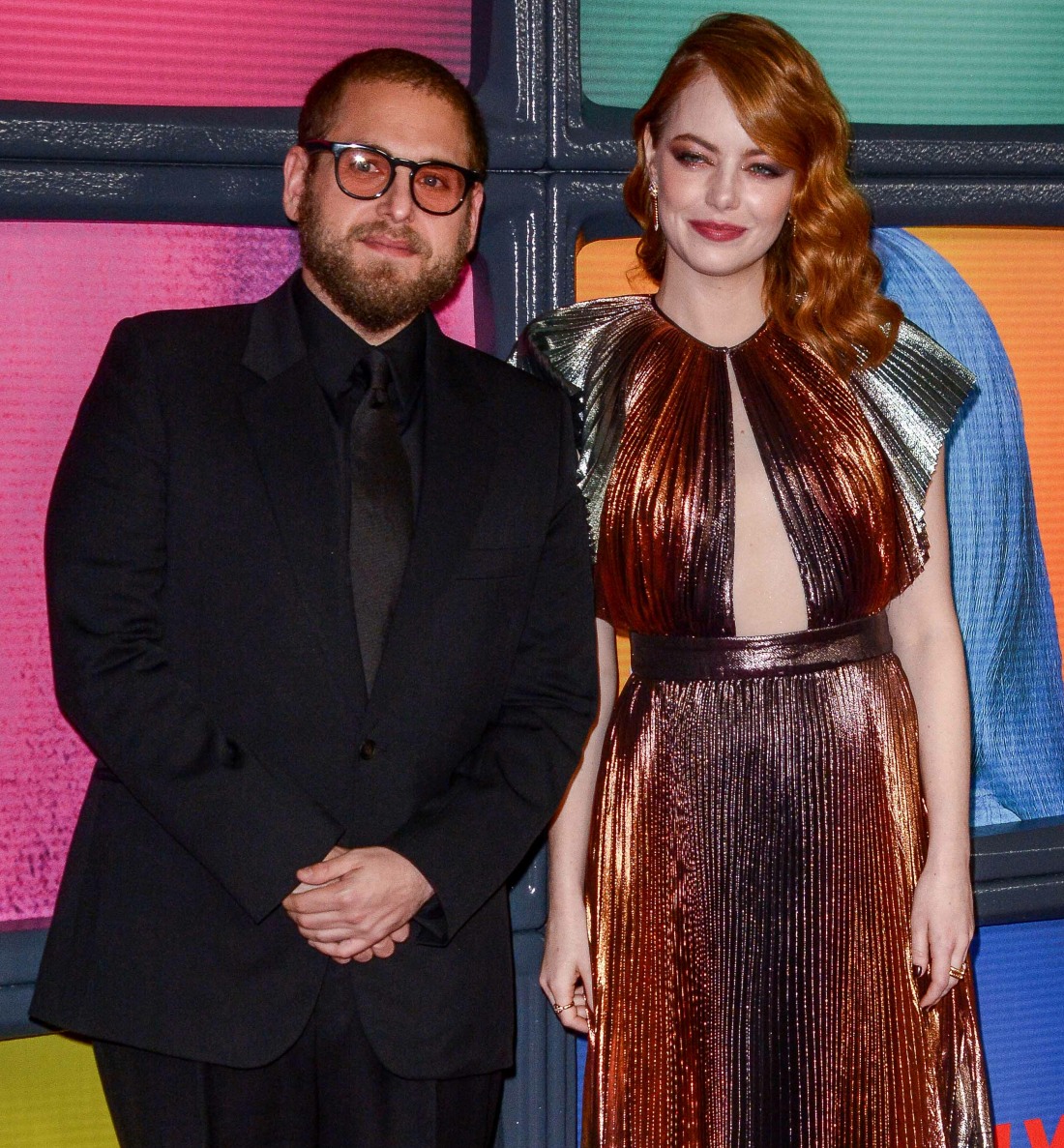 I read the synopsis and some of the reviews for the new Netflix show Maniac. I'm not sure what to think, honestly. Maybe it will be a huge success, maybe it will end up winning tons of awards for Emma Stone and Jonah Hill, or maybe people won't even bother with it. It's supposed to be a mind-bender about trauma, mental illness, technology and how people heal (or not). There are looping timelines, extensive dream sequences and Emma and Jonah play different "characters" within their central characterizations. I don't know, will you give it a try? Meh.
Anyway, last night was the big New York premiere event. They've been rolling this out like a movie, complete with an international promotional tour. I think that's because of the prestige of the project – Emma is an Oscar winner, Jonah is an Oscar nominee, Cary Fukunaga created it. So this premiere had the feel of a movie premiere. Emma eschewed her Louis Vuitton contract for one night to wear this shiny, metallic Givenchy gown. I kind of hate this on Emma? I don't like the cutout in the midsection and I loathe the sleeves. That being said, it's interesting to look at. She didn't style it well though – her makeup makes her look sickly.
Jonah was there, obviously, and he's been looking pretty good recently. Jonah and Emma have been friends for… what? More than a decade. I think it's cool that they wanted to do this project together. And of course Edgy Justin Theroux was there (he plays a shady, experimental doctor). I still have my suspicions that he and Emma were seeing each other or are seeing each other.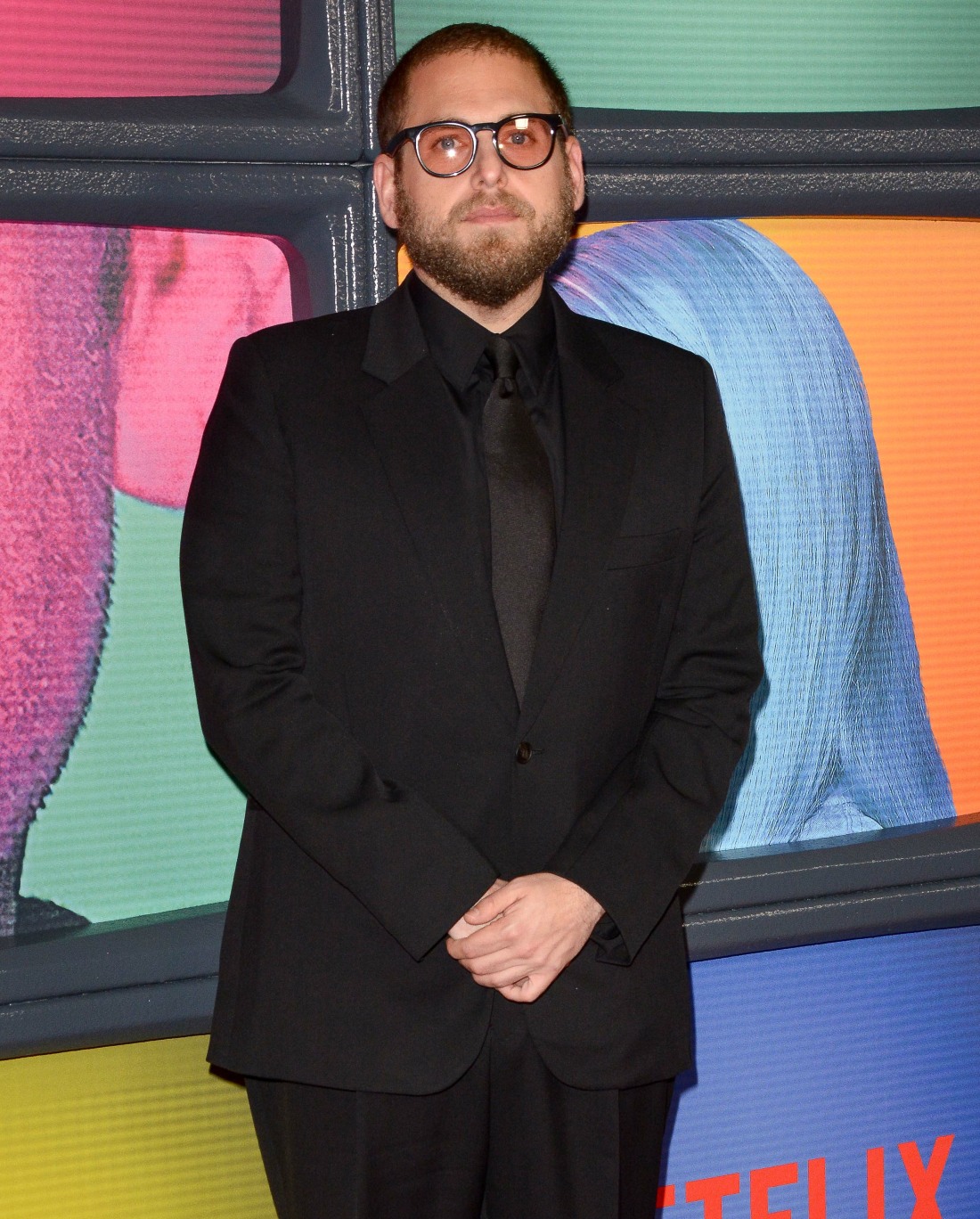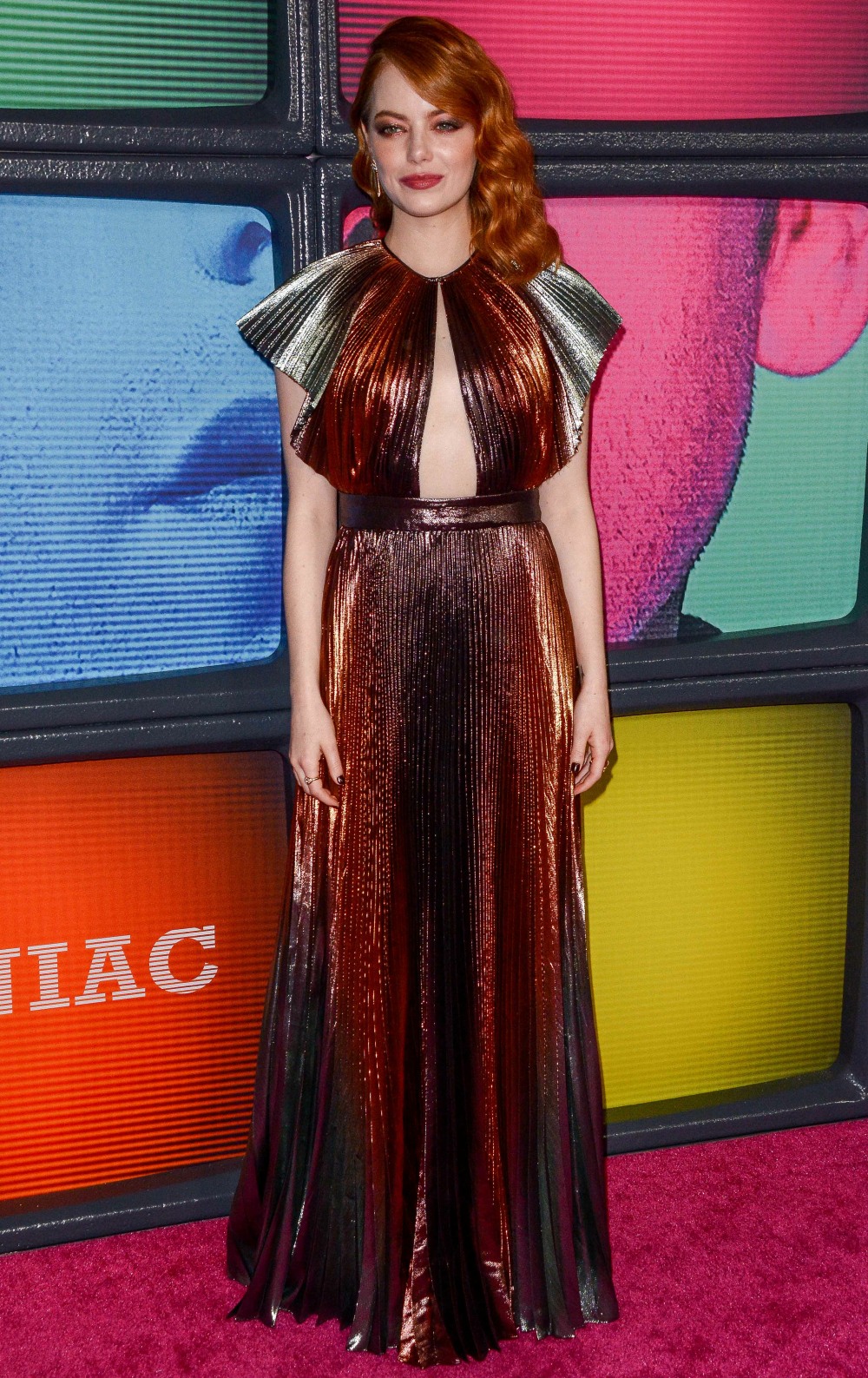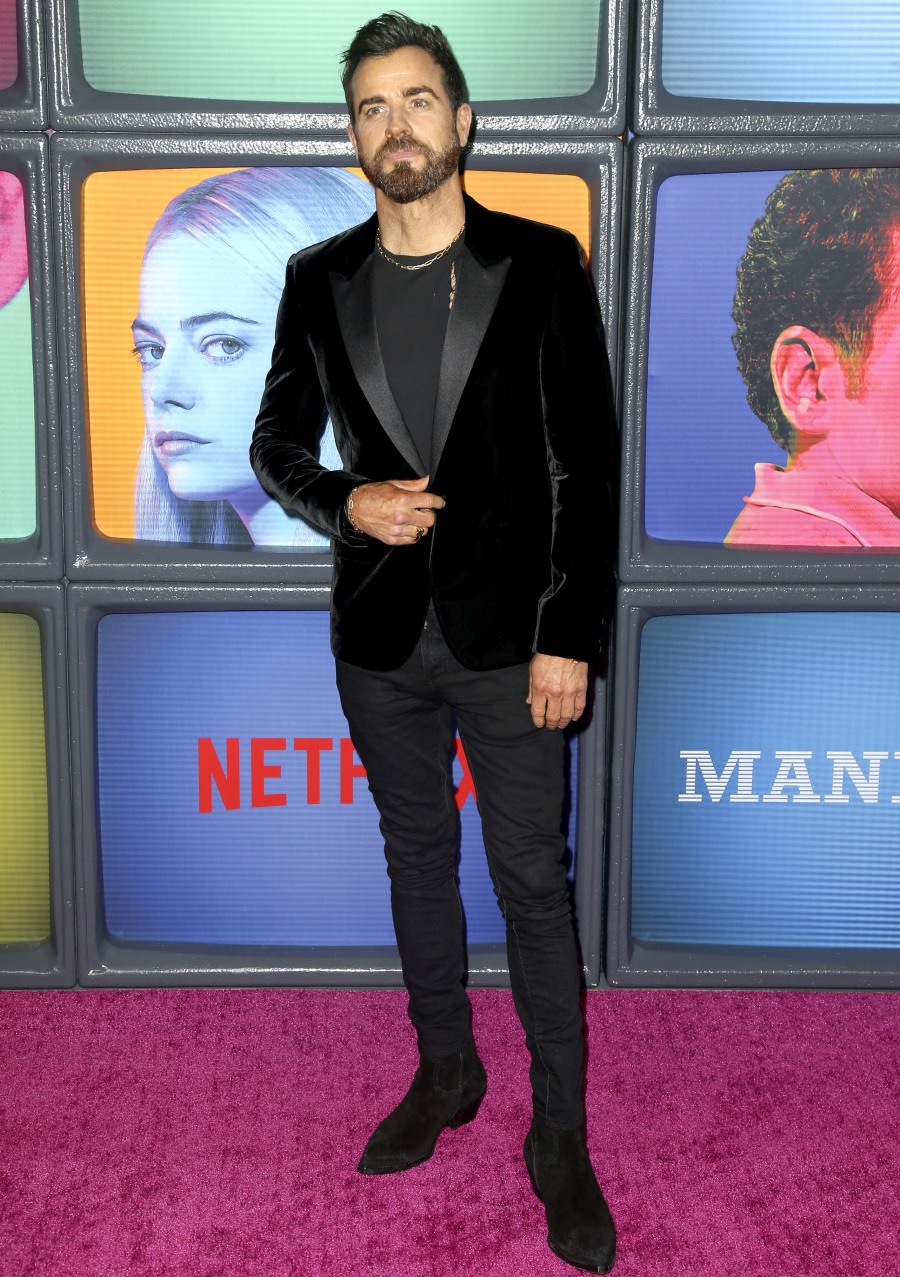 Photos courtesy of WENN.