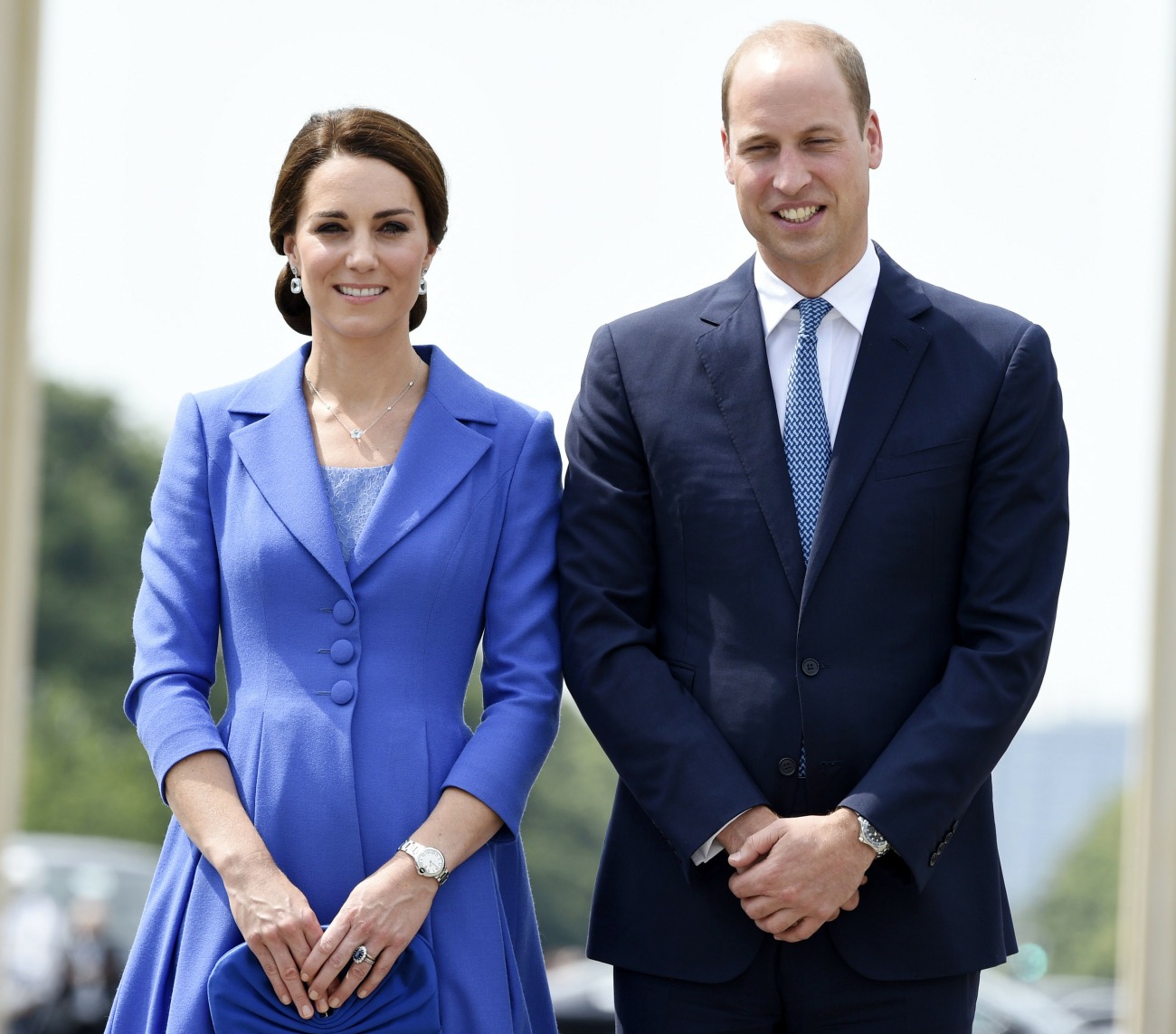 The photos in this post are from July 2017, when the Duke and Duchess of Cambridge made their big swing through a few European countries, back when they were trying to be "Brexit ambassadors." These photos in particular are from their first day in Berlin, where Kate arrived to the city wearing a cornflower blue Catherine Walker coatdress. The reason I'm reusing these pics? Kate repeated this Catherine Walker look over the weekend. She, William, George and Charlotte all attended a friend's wedding. Charlotte was a bridesmaid and George was a page boy (he must be sick of that already). This was the first time Kate stepped out for any kind of public event since Wimbledon.
Prince George and Princess Charlotte are back in familiar roles — pageboy and bridesmaid! On Saturday, members of the royal family stepped out for the wedding of one of Kate Middleton's closest friends, Sophie Carter, who married Robert Snuggs at St. Andrew's Episcopal Church in Norfolk at 11:30 a.m. U.K. time. The country wedding was attended by Prince William, Princess Kate and their two eldest children.

For the weekend affair, both children wore traditional bridal attendant outfits in white and blue. Charlotte, 3, was one of three bridesmaids, while George, 5, was among the chosen four pageboys. Dressed in a traditional tailcoat and vest, 36-year-old William arrived with some friends. Kate, also 36, wore a striking blue dress as she arrived with the children in a decorated farmer's truck, which might usually be used for carrying people to a shoot or hunt.

Kate's parents Carole and Michael Middleton were also in attendance, as was their son James. However, Pippa Middleton, who's expecting her first child next month, was not present.

Kate has been friends with Sophie for many years, with the two enjoying birthday celebrations together as well as more public events such as the Wimbledon. Sophie has previously joined the Cambridges on ski vacations and has even accompanied Kate to church with the Queen at Sandringham.
When I first saw the headline, my immediate thought was "of course Kate stepped out this weekend, she couldn't let Meghan's cookbook have ALL the headlines!" But really, everything here seems legit. Kate and Sophie have been friends for a long time, and it's not like Sophie set her wedding date knowing that Meghan was going to get a mountain of good press in the week beforehand. It even felt like Kate and William went out of their way to avoid being photographed at this wedding – only People Magazine got the exclusive photos of William, Kate and the kids. You can see the exclusive photos of the kids here.
Thank you, @SPerryPeoplemag! For those looking for photo of Kate/William at Sophie Carter's wedding today, they are in this @people story: https://t.co/zYbJaWpy45 pic.twitter.com/cD2RnLUGFP

— WhatKateWore.com (@WhatKateWore) September 22, 2018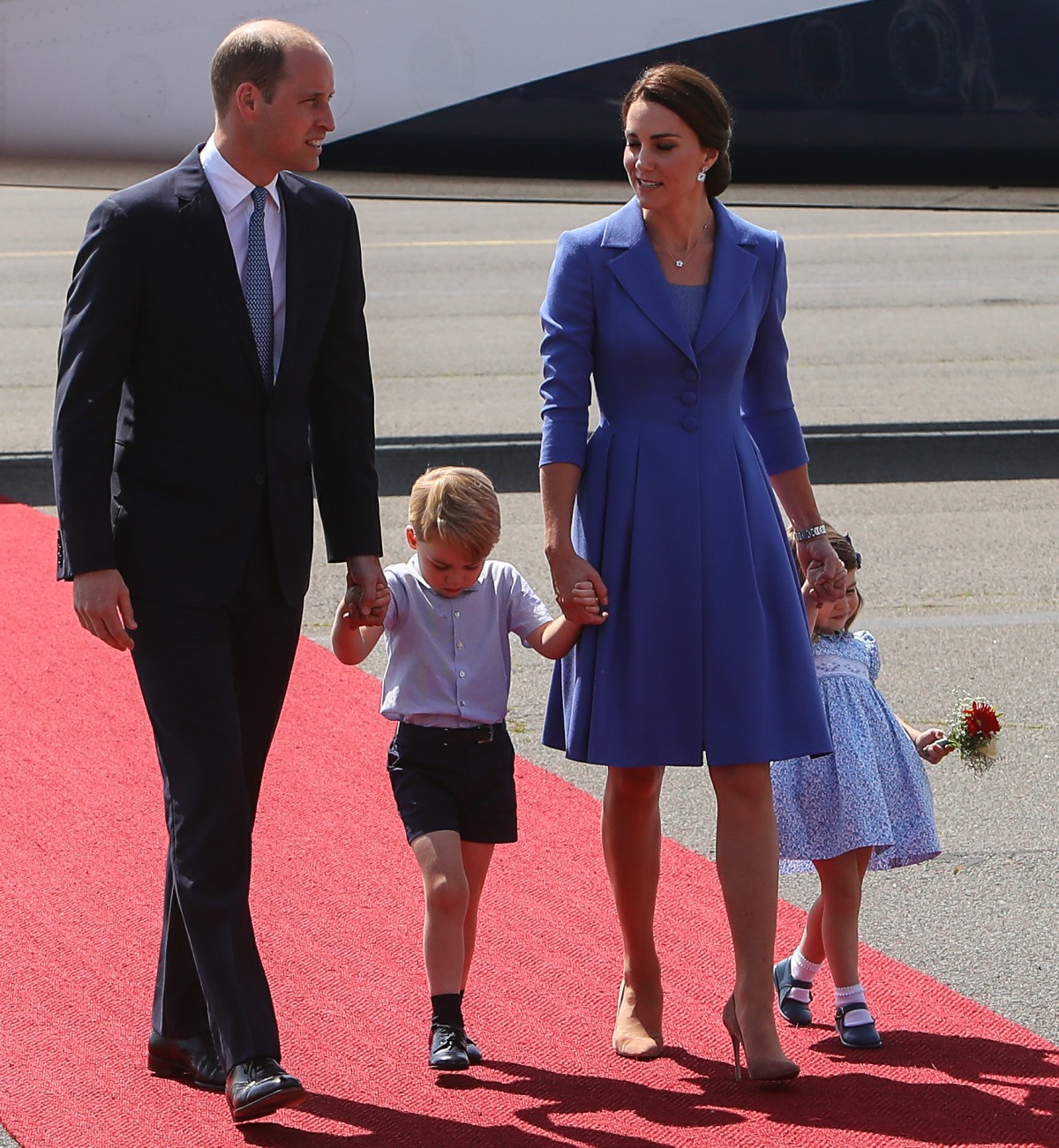 Photos courtesy of WENN.