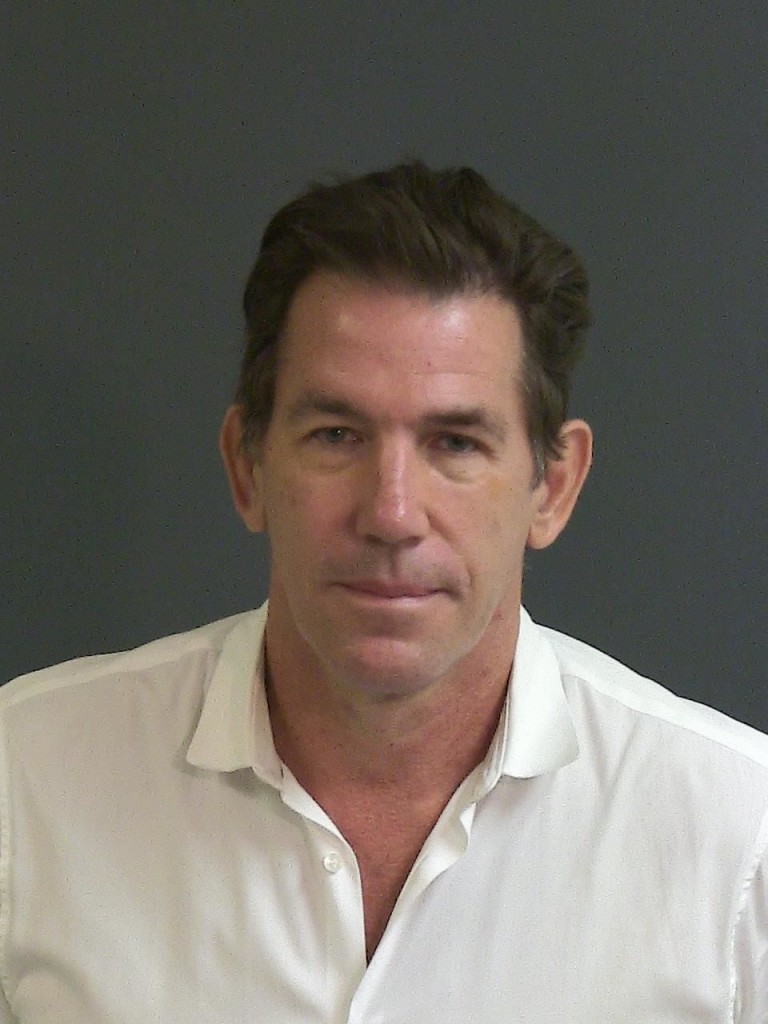 I'm not going to use "allegedly" when it's not warranted for these stories about predators. We might use it occasionally, but we believe survivors. I also hate that the word "triggered" has been co-opted by a-holes to dismiss victims as overly sensitive, because reading about assaults makes people relive the worst moments of their lives. Hearing excuses for predators and hearing victims being told that they're lying or exaggerating can be painful. Let's be loud, let's expose these predators and let's vote these horrible old white men out of office.
With that in mind, it's been revealed by a nanny who worked for Thomas Ravenel of Bravo's reality show Southern Charm that he assaulted her in 2015. This isn't the first time that we have heard about him assaulting a caregiver to his children (it's unclear if this is the same person or the same incident), but he's finally been arrested for it. We've also heard that this piece of sh-t assaulted a former girlfriend and Bravo didn't fire him even then. However last month Ravenel announced that he was leaving the show. Maybe he was canned, but if so he was allowed to control the narrative. Here's the report from US and I'm leaving out the details which are frankly triggering, for lack of a better word. How is that leaving out spoiler warnings is more of an offense online than leaving out trigger warnings?
Thomas Ravenel was arrested on Tuesday, September 25, for assault and battery after a warrant was issued regarding an alleged incident in 2015 with his former nanny, who claims he was naked and tried to force her to have sex with him, according to the affidavit obtained by Us Weekly.

The victim was "working for the defendant as a nanny" at his home on Charlotte Street in Charleston, South Carolina, per the affidavit, when the shocking incident allegedly occurred.

"While inside the location, the defendant undressed and made sexual advances on the victim," the affidavit reads. [additional details available at source]

"After escaping the assault, the victim called her then ex-husband and sister and told them of the incident, fled the scene and notified several family members of the incident," the affidavit states. "Photographs were then taken immediately of the injures to her neck and chest."

While the affidavit states the victim will "be named later at the court's discretion," a woman named Dawn, who was featured on the Bravo series as his daughter Kensie and son Saint's caretaker, came forward in May to accuse Ravenel of sexual assault. Earlier that month, another woman named Ashley Perkins claimed Ravenel sexually assaulted her mother, Debbie Holloway Perkins. Ravenel's attorney denied the allegations made by Perkins at the time.
Ravenel has since been released on bond because of course he was. Jail is only for poor people. Bravo is harboring one additional predator on this specific show that we're aware of. A buddy of Ravenel's, JD Madison, drugged and raped a woman in 2017. We know about it because she filed a criminal complaint against him recently. Ravenel hasn't appeared much on the recent episodes from what I can find so I'm assuming Madison hasn't either. Bravo needs to make a f'ing statement already. So far they've only confirmed that he isn't returning to the show and they haven't even clearly said he was fired. F*k Bravo.