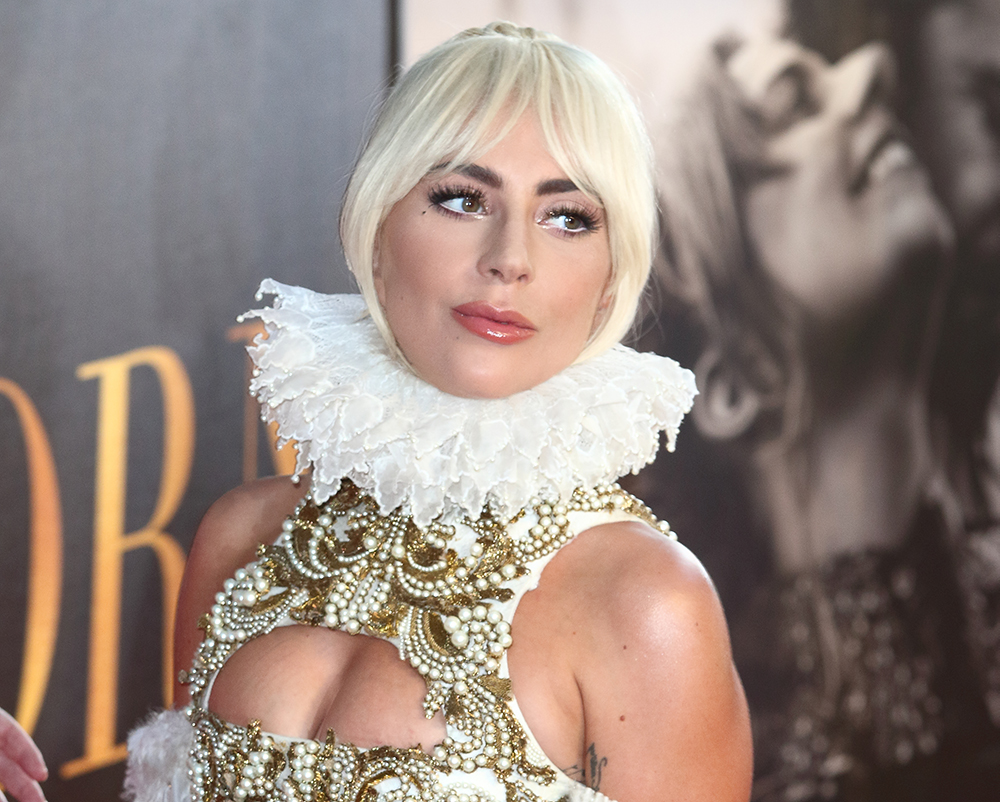 So, are you tired of hearing about A Star is Born yet? Well, the movie is out today, so we're in the home stretch of press for it…until Oscar season, of course. The New York Times published a lengthy interview with the movie's star, Lady Gaga (born Stefani Joanne Angelina Germanotta).
In the piece, Gaga gives us golden age Hollywood bombshell realness and takes the interviewer on a tour of her home, with was once owned by another eccentric musical artist, the late Frank Zappa. Her home is packed with unique collectibles, including a number of items from Michael Jackson, like the leather jacket he wore on the cover of Bad and a crystal bedazzled glove. She talked about her music, her influences, and yes, she talked about the movie – with only one mere mention of her co-star and director Bradley Cooper, who gave her an interesting wrap gift.
On her career:
"I have a nerve inside of me to do this. And I have no idea where it comes from, except that it might come from God. No one knows."

"I do keep transforming into a new shell of me. So sure, there is an acting component to what I do, or a showbiz component to what I do. But the word "acting," it's hard for me to talk about in that way, because "acting" to me almost implies faking it."

She watched Wizard of Oz over and over again as a kid:
"Judy, I just think she's tremendous. There's a vulnerability behind her eyes, the way she speaks, she has big features. I just always wanted to be like her. It's as simple as that."

Bradley Cooper gave her a 15 foot framed photo of her face, she keeps it in an empty room:
"It was a gift from Bradley. It's the last frame of the movie. Do you know the scene?"

She's vague about her plans for her career:
"Oh. I'm just shape-shifting again."
On Wednesday, Gaga surprised fans at a screening of the movie in New York. She thanked them and, of course, acknowledged her "incredible" director, telling the crowd, "All you need is just for one person to believe." She went on to say, "This is the moment that Bradley gives the film over to you and to the world. I am so grateful and so humbled that it is moving people and that's all that matters. So, this our gift to you. We love you."
Yes, I'm starting to get Gaga fatigue, but I still really want to see A Star is Born (admittedly more for Sam Elliott and one of my favorite Ru queens, the sickening Shangela). I'm also debating which Gaga show I want to see in Vegas. I love her dance stuff, but I also love her pop standards with Tony Bennett. Decisions, decisions.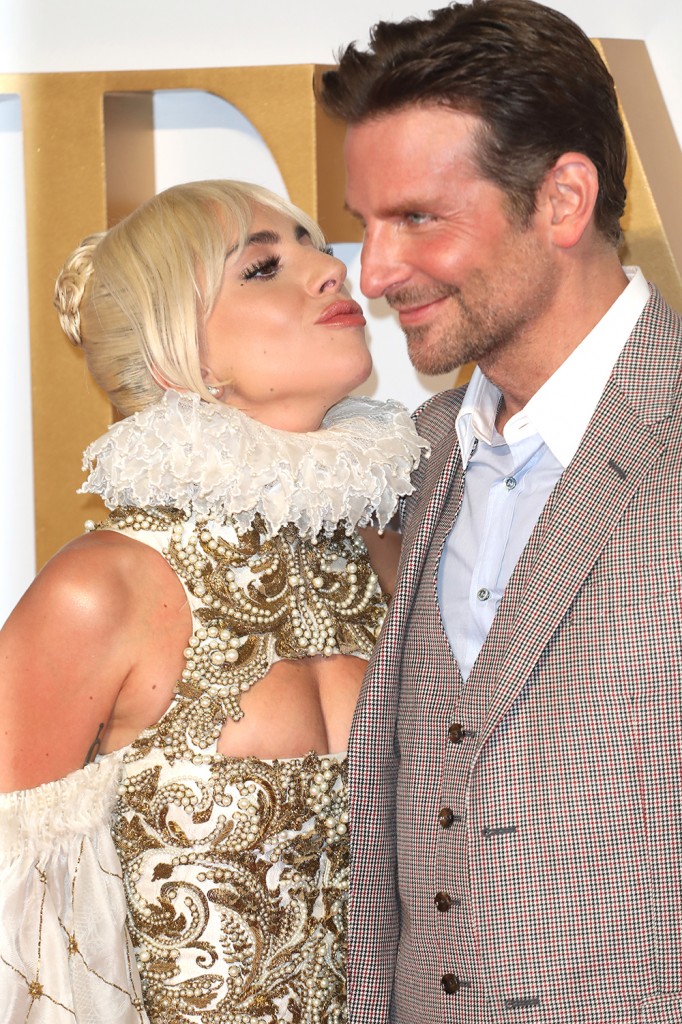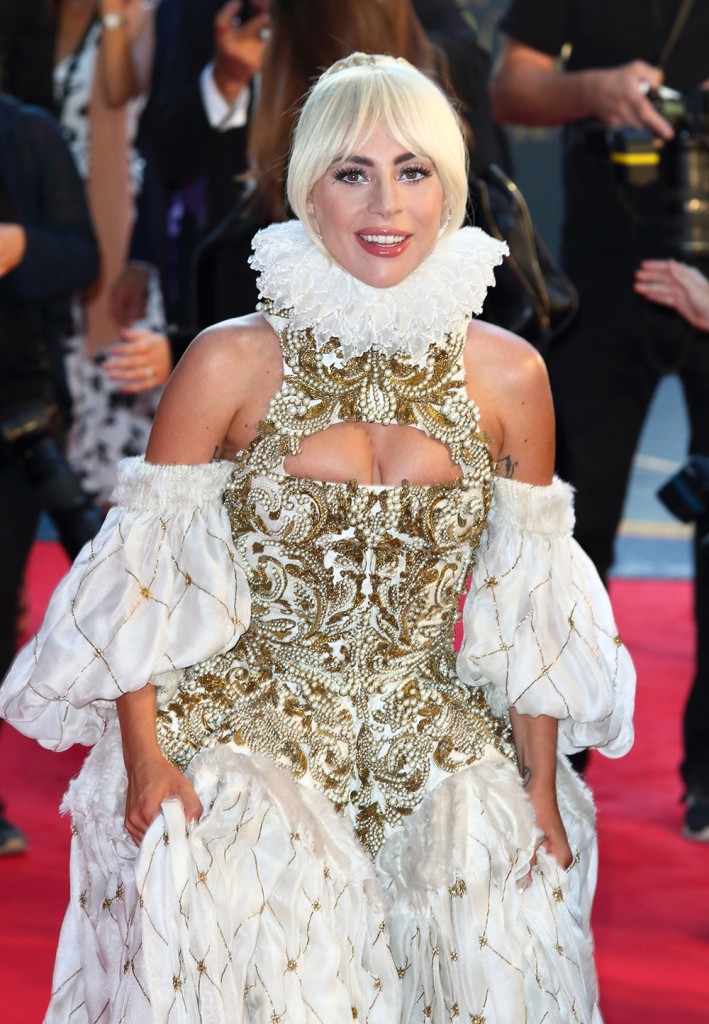 Photos: WENN, Getty, Instagram