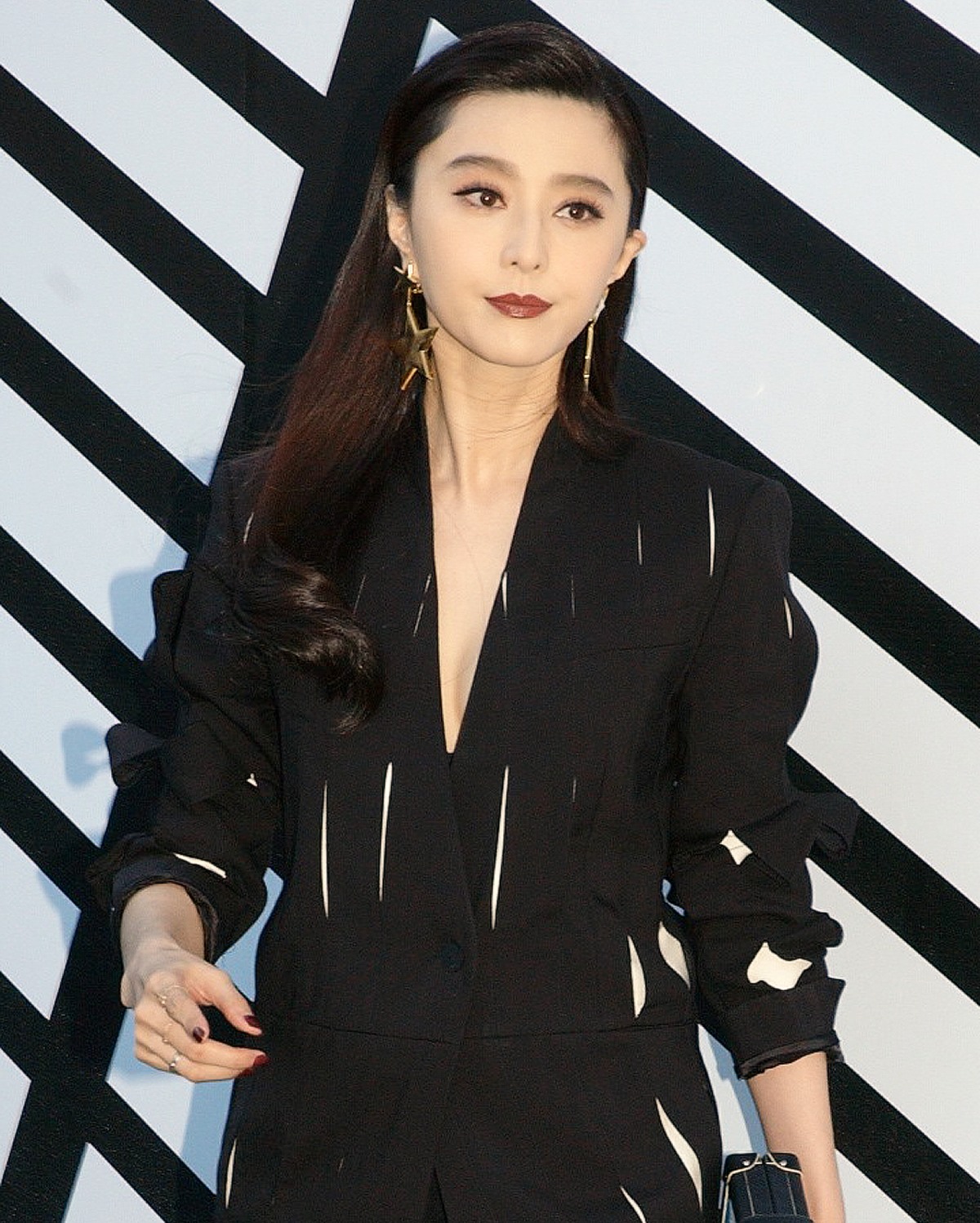 The story of Fan Bingbing is strange and tragic. Bingbing is arguably the most popular actress in China – she works steadily, she's beloved, she has major beauty contracts and she's incredibly well-known and well-respected in China. But she was possibly engaged in so-called yin-yang contracts, where actors/celebrities would sign two different contracts: one contract with a small dollar amount, for which they would pay taxes, and a second contract with a larger salary, for which they would not pay taxes.
Basically, Bingbing has committed tax evasion for years, and she owes the government millions of dollars. That in itself would be a big story, but over the summer, Fan Bingbing went MISSING. Like, she was in the wind. No one knew where she was, no one heard from her, not friends, not family, no one. A rumor began circulating that the government had sent her to some kind of secretive detention center because of the tax issue, which was also pretty weird. Now a new layer of weirdness: Fan Bingbing is out, and she's apologizing and admitting her crimes.
Fan Bingbing is reportedly free. The Chinese star, who recently sparked public concern after having not been seen in public or on social media in months, has been reportedly released from "residential surveillance at a designated location," the South China Morning Post reported. According to the newspaper, which cited unnamed sources with knowledge of Bingbing's case, the actress was reportedly released from what the newspaper described as a form of secret detention roughly two weeks ago and went to Beijing, where she lives. Per the report, one source said she had been kept in a "holiday resort" where officials are allegedly investigated.

News of her alleged release comes on the heels of fines handed down on the actress by Chinese authorities for unpaid taxes and penalties. According to The New York Times, the star was fined the equivalent of nearly $70 million for underreported earnings and an additional $60 million in back taxes her production company owes. According to the Times, tax authorities said she would not face criminal charges as long as the fines and back taxes are paid by the deadline.

According to The Hollywood Reporter, Bingbing posted a lengthy apology on Weibo on Wednesday, in which she stated she felt "ashamed that I committed tax evasion in the film Unbreakable Spirit and on other projects by taking advantage of 'yin-yang contracts.'" The type of contract has been described as one where an actor signs two contracts for the same job, one for the amount they were actually paid and one with a lower amount for tax purposes.

"Throughout these days of cooperation with the taxation authorities' investigation into my accounts, as well as those of my company, I have come to realize that, as a public figure, I should have observed the law, setting a good example for society and the entertainment industry," she continued. "I shouldn't have lost the ability to control myself in the face of economic interests, allowing myself to break the law. Here I sincerely apologize to society, my friends who care about me, the public and the taxation authorities…. I completely accept the penalties given by the taxation authorities after their thorough investigation. I totally accepted all of them, and will raise funds to pay my taxes and penalties regardless of any obstacles."
I think I understand… so, the Chinese authorities went to Bingbing, told her she was suspected of tax evasion and escorted her – probably with force – to some kind of jail-resort where she was interrogated extensively for months as they "investigated" her even further. And because she's a high-profile individual, I assume that they were like "okay, once you admit everything, we can start to make a deal where you can be free but you won't have any money," after months of all of that, she was like "please, let's do that." It's… bizarre. But I think I understand it now.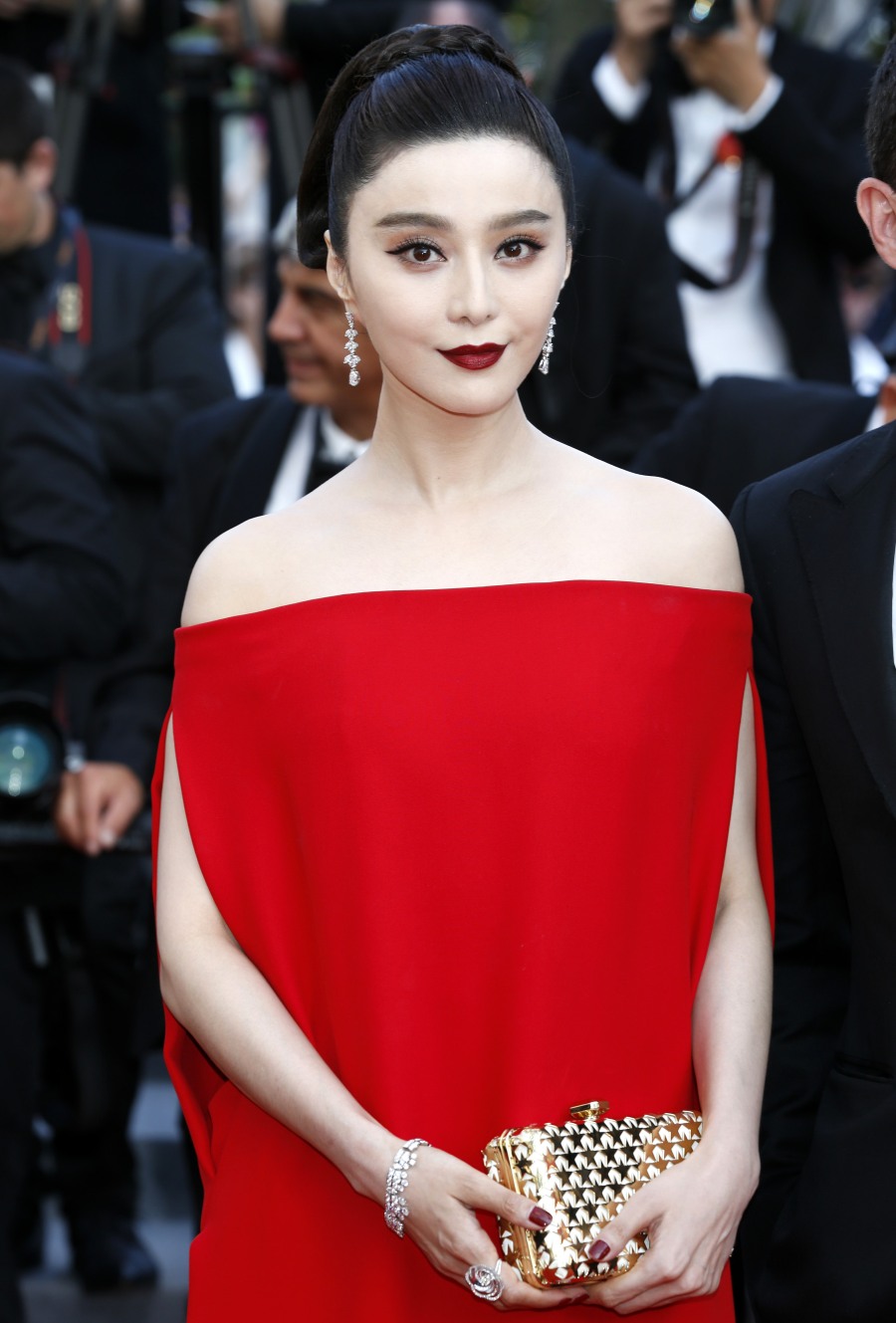 Photos courtesy of WENN.