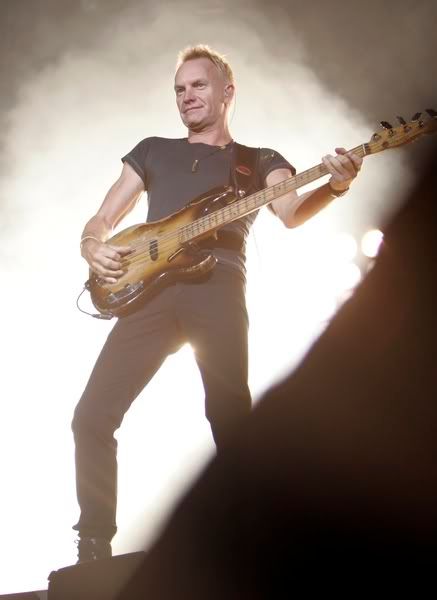 Sting, the tantric love master, apparently sometimes only has sex for an hour. It seems he has been caught leaving a strip club, which various papers are calling a 'gentlemen's club', 'brothel' or a 'massage parlour'. I did try to find a website for the club, named Relax, but I can't read German so not really sure what the club offers exactly.
Advertised as a 'strip club' but renowned for its more elaborate offerings, the venue boasts a swimming pool, whirlpool bath and "steamy" sauna.

"What he did inside is unclear," the report stated.

"At the bar each night sit up to 40 ladies, fulfilling the wishes of the guests."

Although photos of the 55-year-old's escapade were splashed all over the front page of Hamburg's tabloids, the exposé was not news to Sting's wife, Trudie Styler.

Ms Styler, mother to four of his Sting's six children reportedly said during an interview in 2004 that she and her husband had in visited sex clubs and played up at swinger's parties. Although both have claimed to enjoy an open relationship, Ms Styler later retracted the claims, saying she had been joking.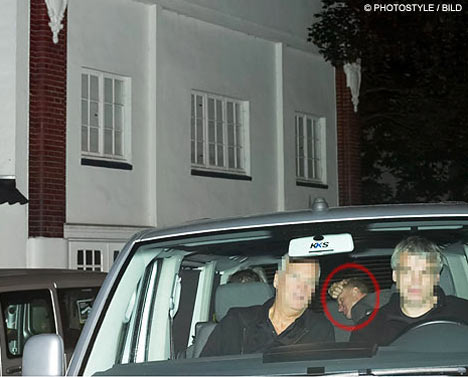 Trudie Styler has in the past given an infamous interview with Howard Stern about her sex life with Sting, and he has talked about their tantric sex life. He's then avoided confirming whether he or she was kidding. I think they find it all a bit of a joke to play on journalists, as they seem to change their minds about what goes on all the time.
Sting's publicist seems to be in on the marital sex life joke, issuing this statement:
"Sting and his wife have always been open about their interest in strip clubs."
Well, I guess if you have that kind of arrangement privately with your wife, that's okay. Unfortunately Sting can't really get away with it privately! The Police have been touring Europe the last few weeks, and I have to say, I'd much rather my partner was in brothels than in groupies…Prostitutes are strict on condom use I hear.
Picture note by Celebitchy: Sting is shown performing in Hamburg on 9/11/07. Thanks to PRPhotos.