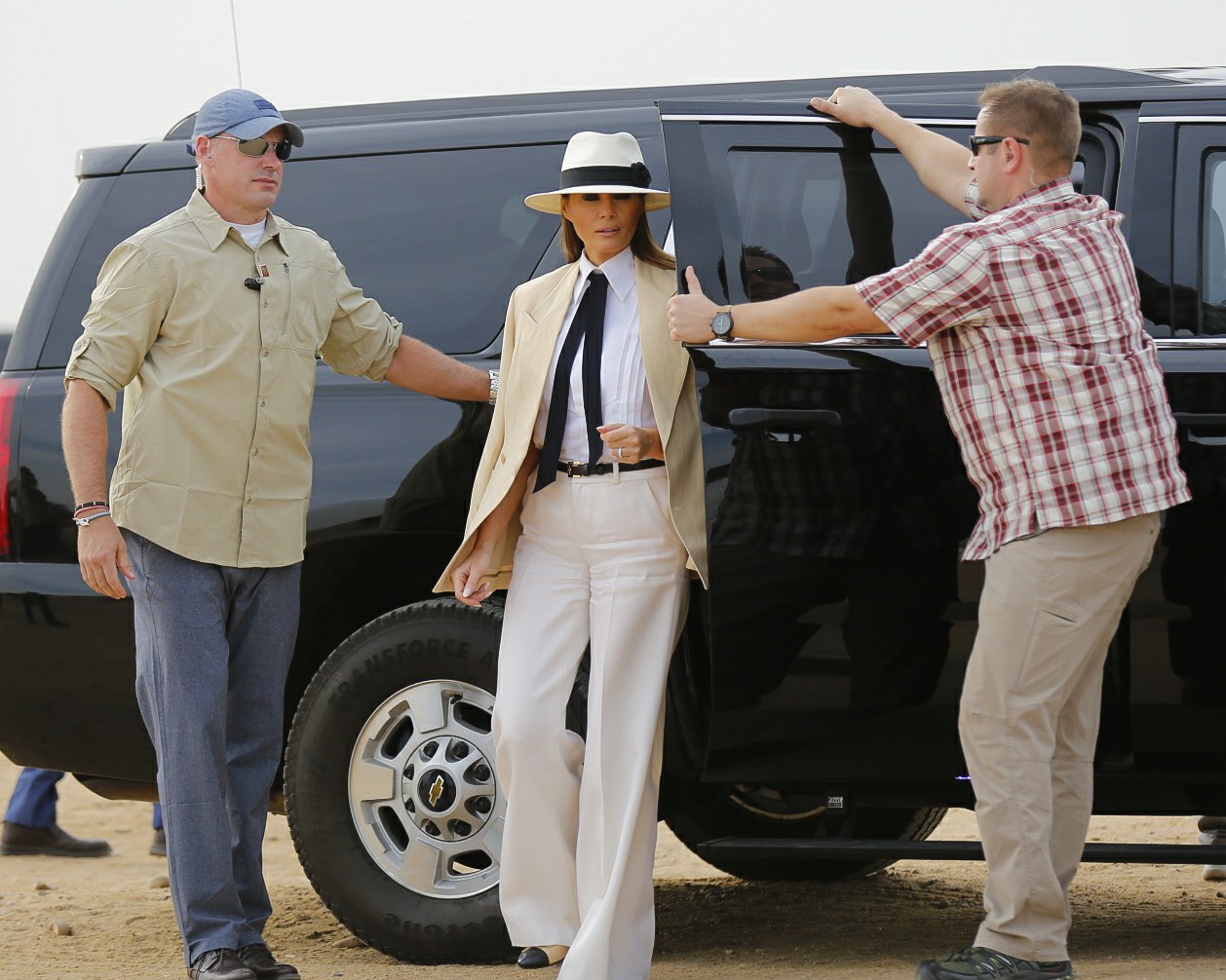 I was already out of sympathy for Melania Trump long ago, but nowadays, I might actively hate her? I hated her for a moment when she wore the "I Really Don't Care, Do U?" jacket to visit the children stolen and kidnapped by the American government. But for some reason, I sort of talked myself out of writing her off completely, mostly because I think she's too stupid, too vapid and too lazy to do any major harm. Guess what? She decided to do some harm.
Melania spent most of last week on her first solo tour as First Lady. It was a taxpayer funded vacation where Melania cosplayed the Nazi characters in Raiders of the Lost Ark, plus a dash of random colonialist British person. She fed baby elephants, she held photogenic orphans, and she visited the Sphinx and the Pyramids. She also sat down for a solo interview with ABC News. This one brief clip was enough for me to cancel her completely and decide to treat her like she's the exact same as her ignorant, destructive, fascist, misogynist husband.
WATCH: One-on-one with First Lady @MelaniaTrump. She's opening up for the first time about her life and her time in the White House to @TomLlamasABC.

"Being Melania – The First Lady" airs THIS Friday at 10|9c on @ABC: https://t.co/BFuO7gPBkP pic.twitter.com/MqXC5NuVMn

— Good Morning America (@GMA) October 10, 2018
First off, she whines about how she would do more, if only the fancy charities and foundations would accept her, but none of them want anything to do with the Trump name, because of "politics of the administration," as Mel says. The politics of this administration = kidnapping children from their parents and putting them in cages, and putting an angry, hysterical sexual assailant on the Supreme Court, and screaming "lock her up" about any woman who does anything. Then the interview transitions into a conversation about Brett Kavanaugh and the #MeToo movement, and this is what she said:
"I support the women and they need to be heard. We need to support them and also men, not just women," Mrs. Trump said. Asked if men who have been publicly accused of sexual misconduct have been treated unfairly, she stated, "We need to have really hard evidence that you know, that if you are accused of something, show the evidence…I do stand with women, but we need to show the evidence. You cannot just say to somebody, 'I was sexually assaulted' or 'You did that to me' because sometimes the media goes too far, and the way they portray some stories, it's not correct, it's not right."
The hard evidence, y'all. So, she insists that supports women and that women need to be heard, but then she believes that literally nothing should happen after women are heard, because being a victim and telling your story isn't "hard evidence." And if someone asks for an FBI investigation to gather that hard evidence, Melania and Donald Trump will rig it so that a sexual assailant gets on the court anyway. Got it.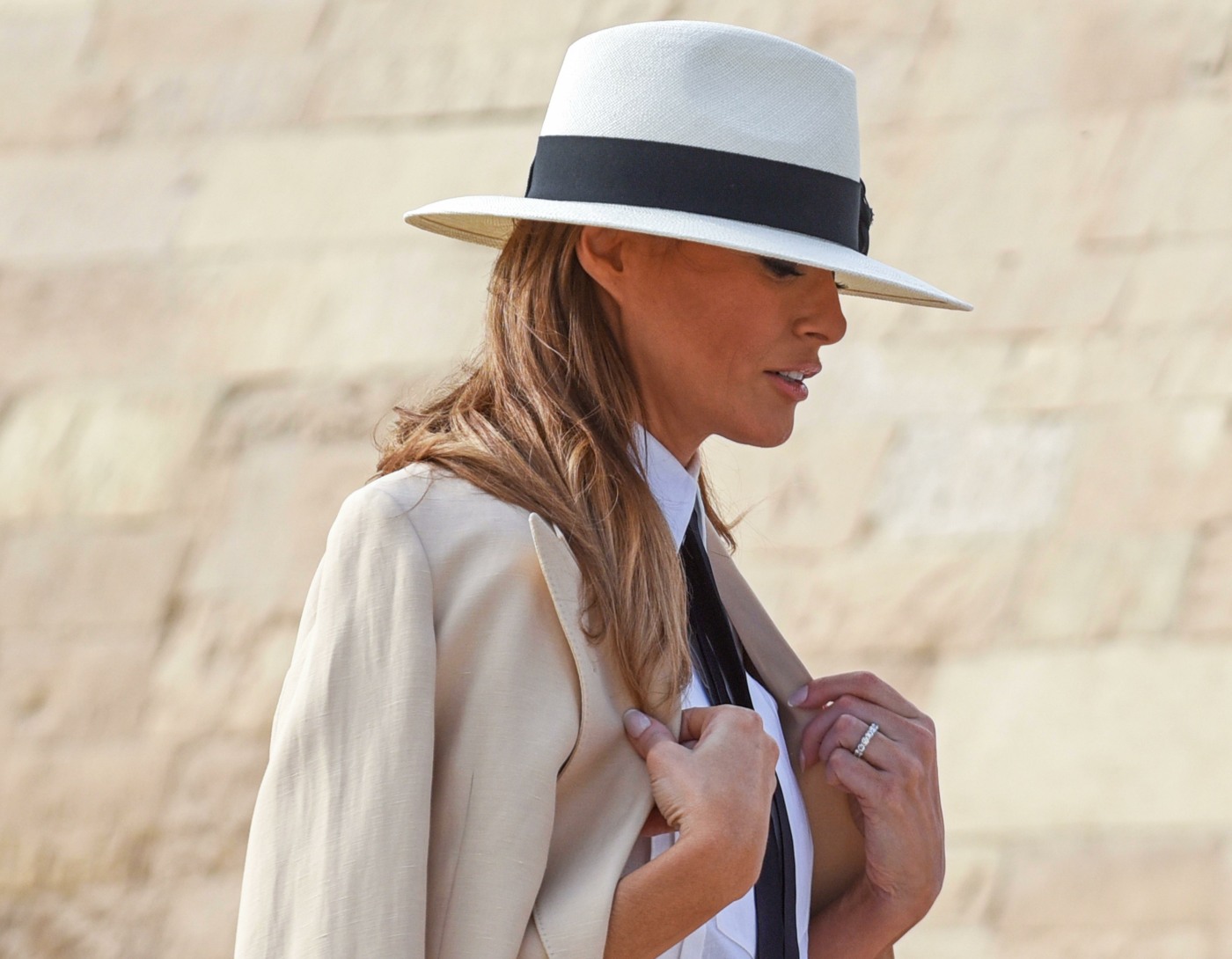 Photos courtesy of Getty, Avalon Red.