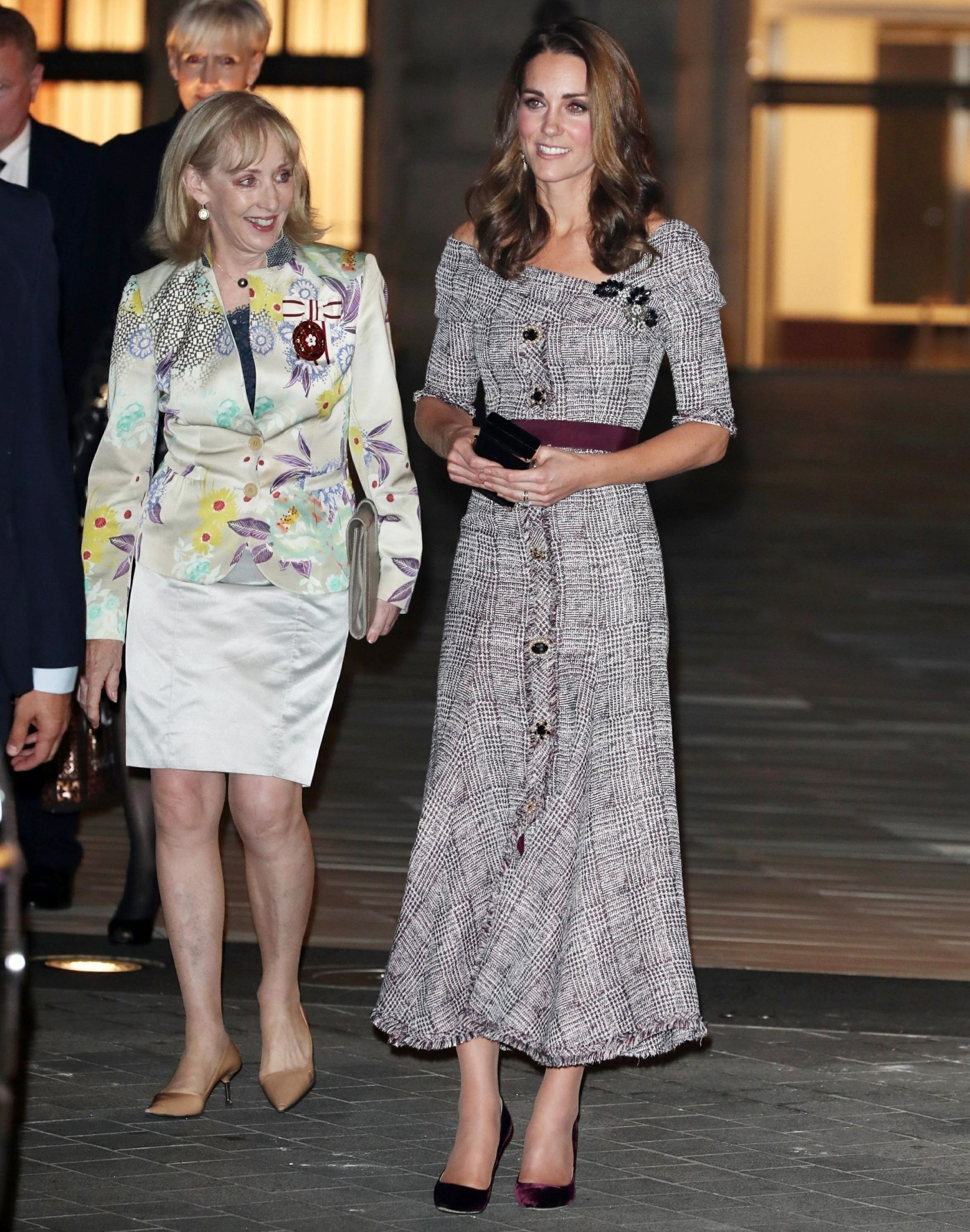 I spent too much time in my formative years watching Absolutely Fabulous and trying to perfect my Patsy Stone impression. I dusted off that old impression when I saw these photos: "OI, BUTTONS!" I can just hear her saying it too. Anyway, the Duchess of Buttons Cambridge stepped out last night for the opening of the Victoria and Albert Museum's new Photography Centre. You might remember that Kate fancies herself a photographer, so I imagine she was especially KEEN to check out the 800,000 images previewed at the opening. We've got keen and we've got buttons. If only we had jeggings, we would have the trifecta.
For Kate's solo outing, she chose a new frock by Erdem. The fabric reads to me as a very soft tweed, and I honestly don't hate the fabric, nor do I hate the pop of color with the aubergine belt. No, my issue is with the design and with the big BEJEWELED buttons in different shapes. God bless her. I think she knows, don't you? I think someone told her during her third pregnancy, and that's why she began to actively troll us with her buttons. I like to imagine that Poor Jason sat down and said, "People on the internet have noticed your fixation on large, shiny buttons." I also like to imagine that her reaction was a dainty shrug while she absent-mindedly rubbed one of the many buttons on her latest coat. "They noticed, did they? Well, then I shall just give them more." Kate paired her precious button-frock with Jimmy Choo heels and some new-looking Erdem earrings which cost $1220.
PS… Thank you to all of the people who tweeted @ me as soon as they saw Kate's buttons last night. I feel like you truly understand the button content I crave. Click on any photo to see the bejeweled detail on the buttons!!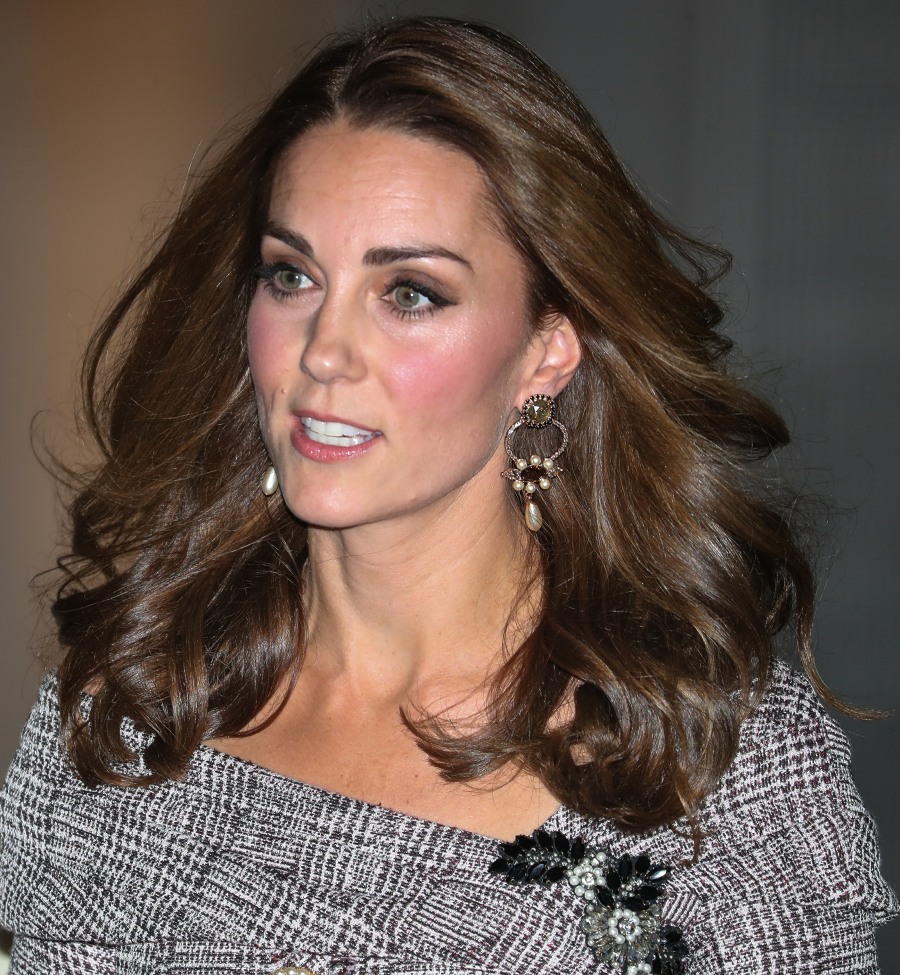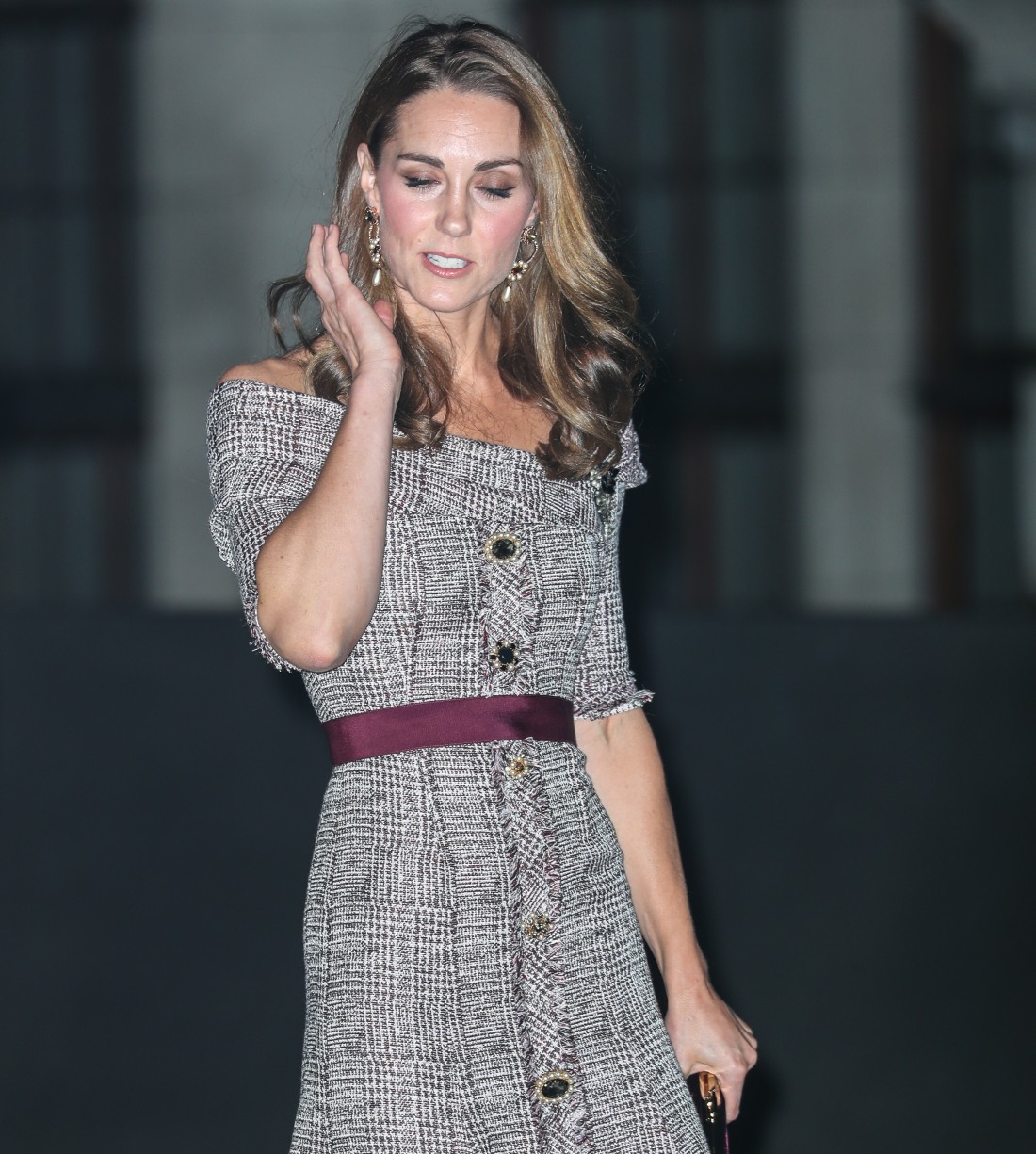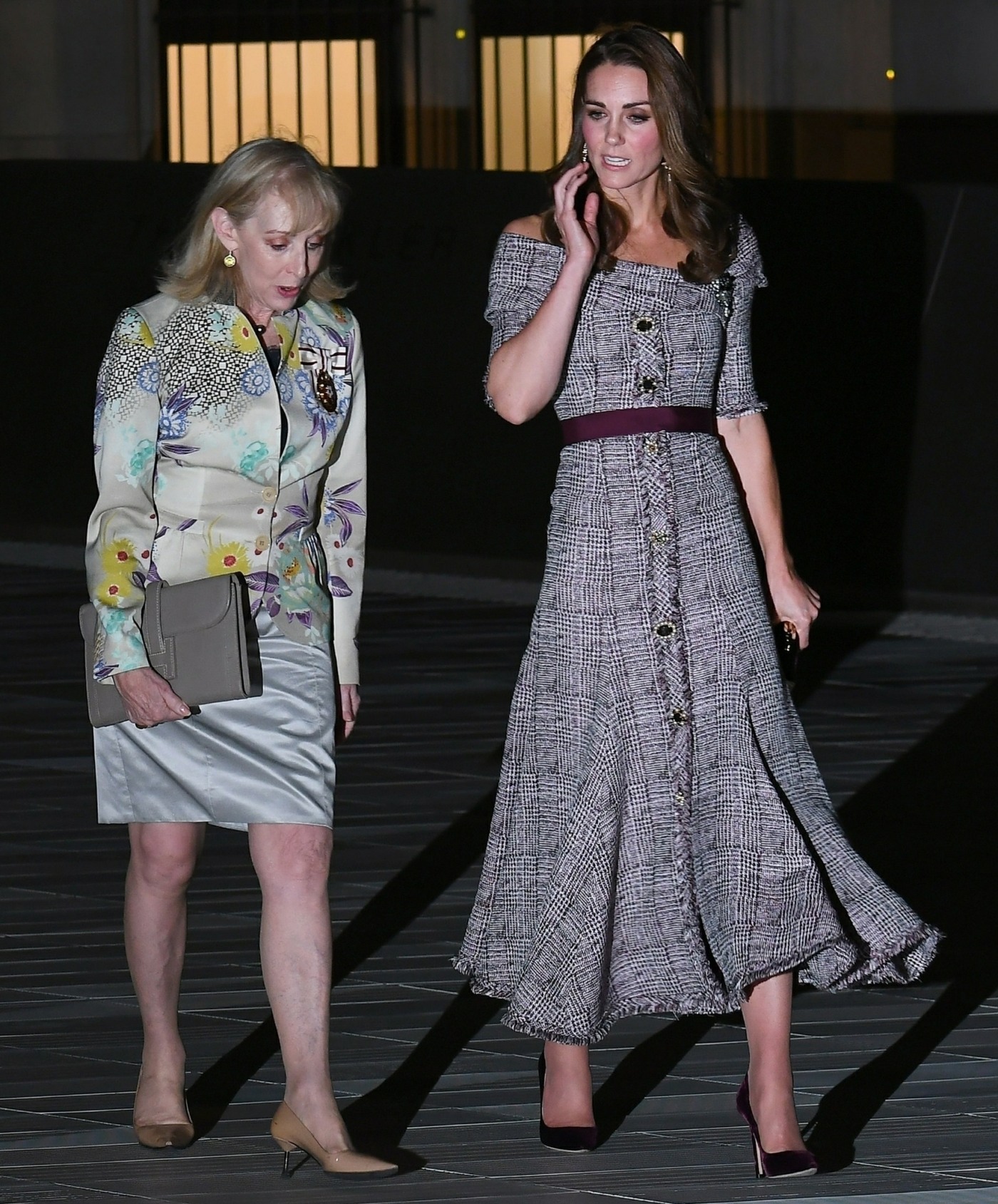 Photos courtesy of WENN and Backgrid.