Angelina Jolie wrapped on Maleficent 2 over the summer, but I keep forgetting that she was low-key working on the film Come Away for the past few months. It filmed in LA, and she was spotted a few times – in blurry, exclusive photos – on the set, wearing a blonde wig and Victorian clothing. Well, apparently Come Away has wrapped too, and Jolie's costar David Oyelowo posted the wrap photo on his Instagram. This is the best – and easiest – Where's Waldo ever. That's Angelina in a janky blonde wig, with the otherworldly glowing skin. ET tried to summarize this film:
As Oyelowo hinted, the film centers on the main characters of Peter Pan and Alice in Wonderland reimagined as siblings attempting to help their parents cope with the death of their oldest child. Oyelowo and Jolie play Jack and Rose, the children's aforementioned parents. Peter is played by Jordan Nash while Alice is played by Keira Chansa. Both children happily pose in the photo as well.

In the comments section of the new photo, one fan asked Oyelowo what he's learned from working with Jolie. He responded, "Excellence never sleeps."
Jack and Rose? The names of the Titanic couple? And it's based on Alice In Wonderland and Peter Pan? Dafaq? I don't get it, but whatever. I'm glad Angelina is back to work, honestly. I think she worked too infrequently in front of the camera during the Brangelina Years. It was her choice, to direct various passion projects and do stuff away from Hollywood. But now she's trying to make some money and I get the feeling that we'll be seeing something of a Jolie Renaissance.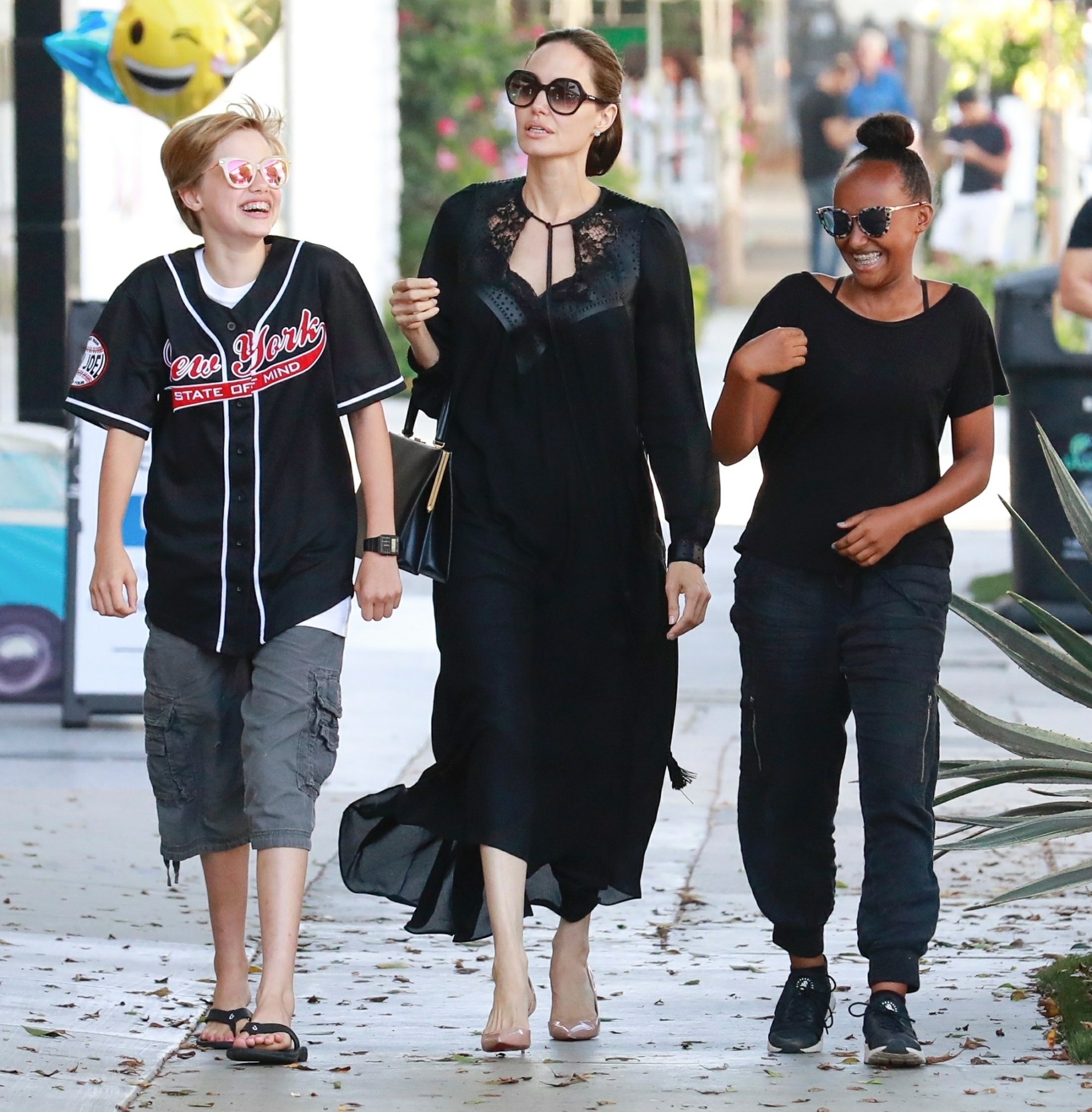 Photos courtesy of Backgrid.