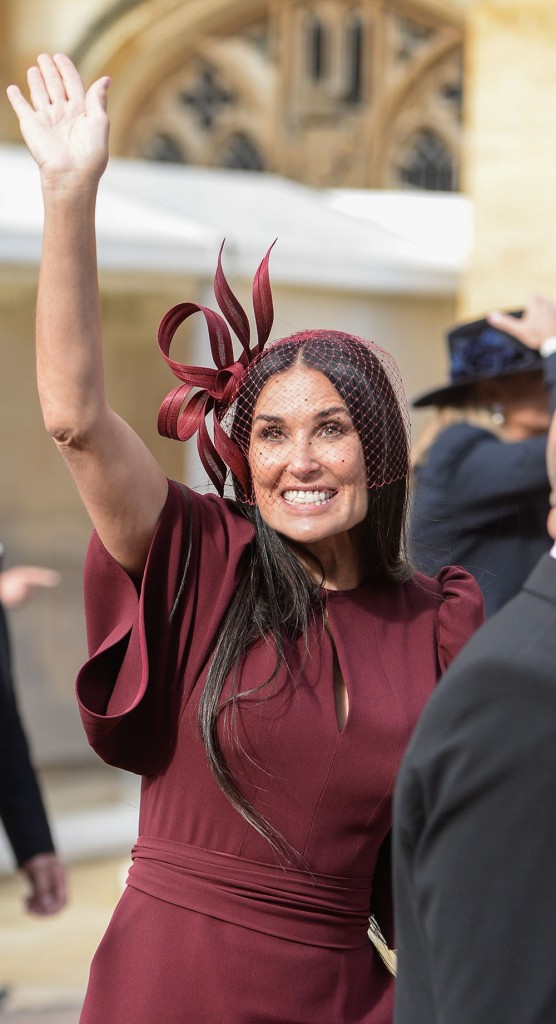 On Friday, we saw photos of Demi Moore at Princess Eugenie's wedding, in a beautiful cranberry-hued ensemble, complete with fascinator and clutch. I adore that color on Demi and think the complete look is a win.
Demi, who I can't believe is 55, showcased her wedding look on her first-ever Instagram post. She joined the social media network because of pleas from her daughters Rumer, Scout and Tallulah.
In the quick clip, she thanks designer Stella McCartney for creating her beautiful dress. She said, "I felt so beautiful, so comfortable. I felt like a princess today." She also told Philip Treacy he was "genius" because of his amazing headpiece and made sure to make mention of her shoes and bag. In the caption, she said she dedicated her inaugural post to her "3 beautiful daughters" who were "desperate for me to get into the InstaSwing."
I love this. It's like a haul video on steroids. When she (somewhat unsuccessfully) attempted to get a shot of her shoes, all I could think of was my mom, not completely grasping the whole concept of posting a video on IG. But, hey, her sweet video is just made all the more cute because of it.
I was surprised to learn that Demi had royal connections. She is friends with Sarah Ferguson and Prince Andrew and had previously attended a birthday party for Princess Beatrice. As some commenters pointed out on the previous post, Demi's date was florist to the stars and the royals, Eric Buterbaugh. She looks so good, but my only complaint is that I think her hair is just a little too long. Other than that, she's dazzling.
Demi posted a second photo from England on Sunday, looking chic in a black velvet top and track pants topped with a camel coat that she allegedly "borrowed" from Stella. Since joining IG, she's already racked up over 60,000 followers. Her daughters, of course, are delighted that their mom has joined the network. Youngest daughter Tallulah reposted the video and shared, "SCREAMING THAT MY QUEEN MOTHER HAS FINALLY CAVED AND GONE VIRAL. Welcome. We are so happy to have you." Welcome to IG, Demi, feel free to show off more of your fabulous fashions.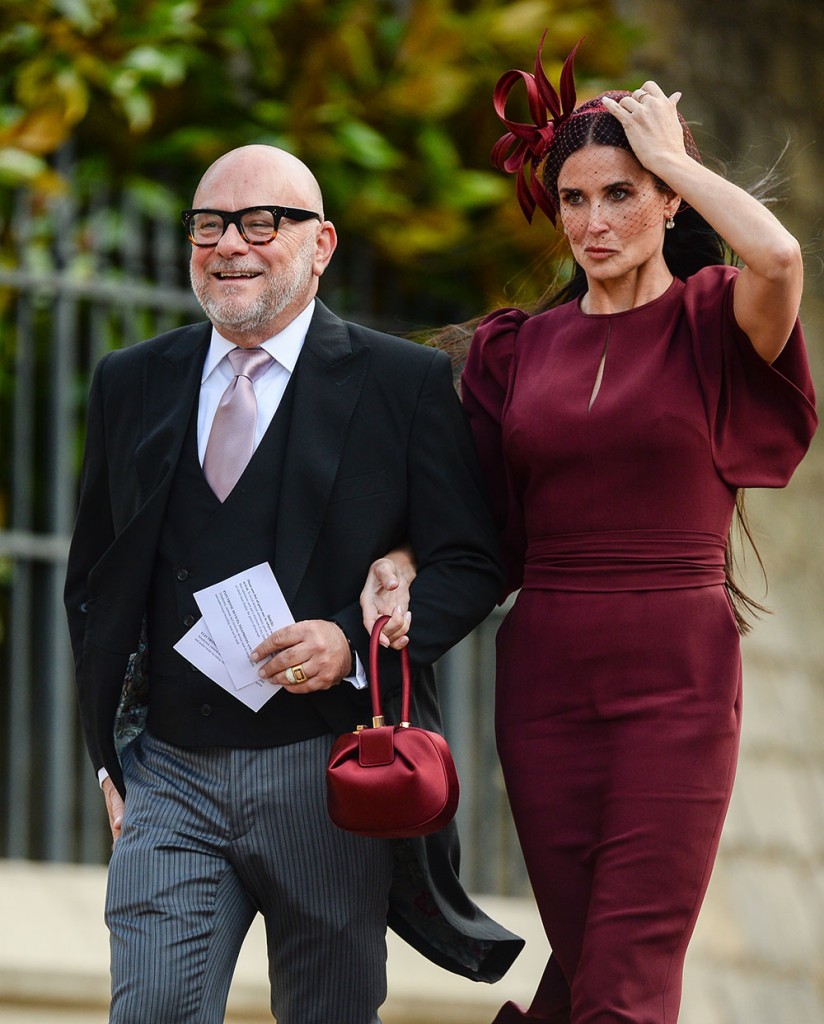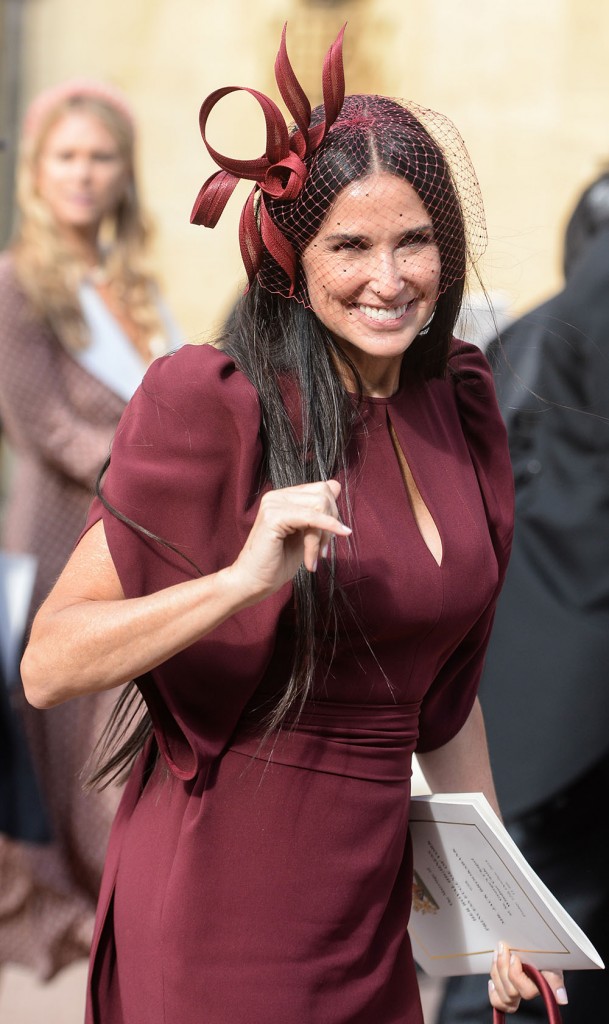 Photos: Getty, WENN, Instagram