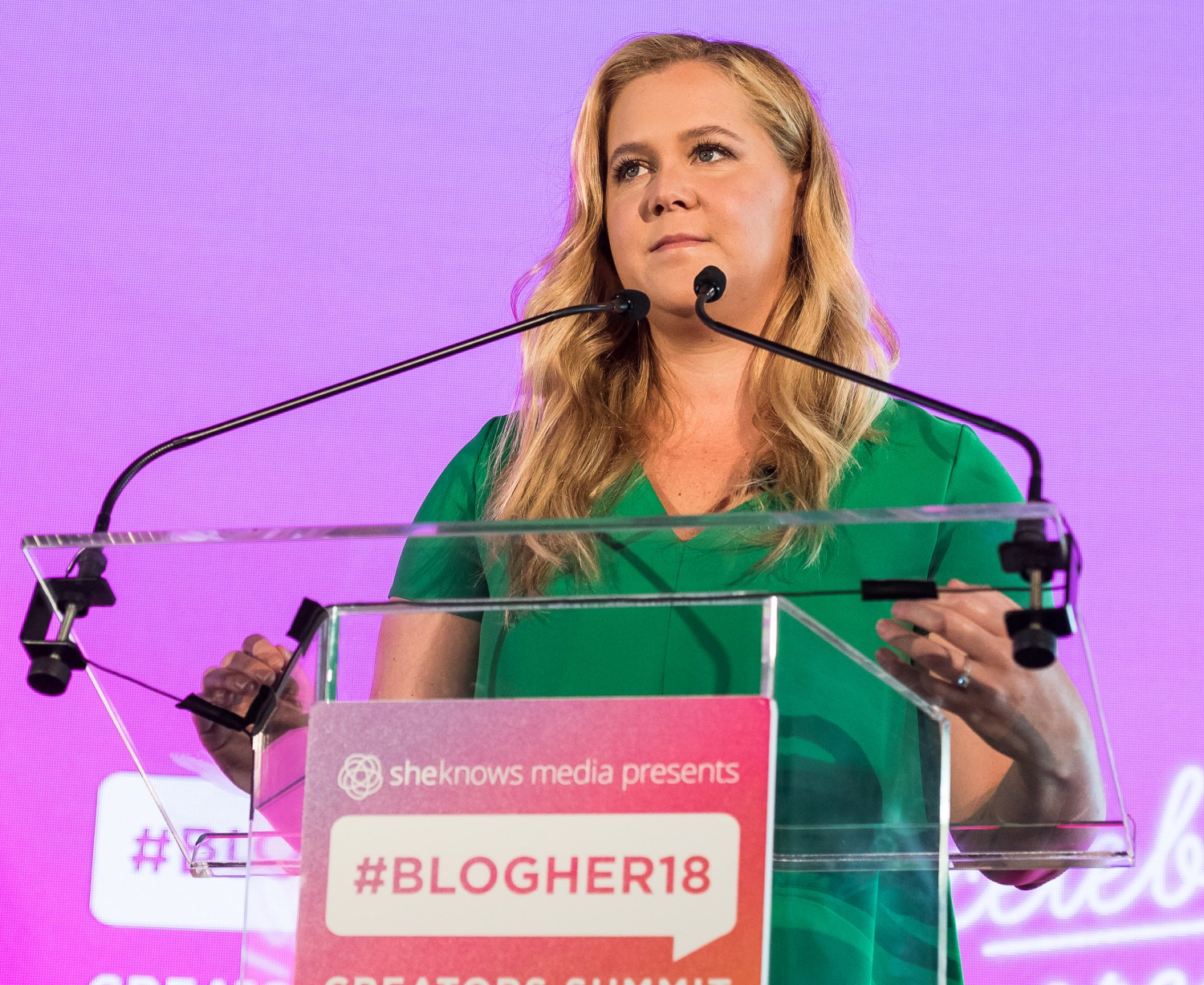 Remember when I really didn't care for Amy Schumer? She entered the scene and became a big star and "personality" very quickly, and the growing pains were rough – she made some mistakes, she was racist, her comic routines possibly had some borrowed/stolen material and more. But she was smart about things long-term – she took some time off, she stopped with the Lena Dunham thing, the "Everything I Say Has To Be So Controversial!" thing. And Amy started making better points and raising the level of dialogue about feminism. I'm not sure where this fits in: Amy Schumer feels sorry for hot women, because everything they do is sexualized by dudes.
Amy Schumer revealed she wouldn't want to be an "ounce more attractive" and feels bad for women who are "hot."

"That's the truth. Not an ounce," she said on Monday's episode of Dax Shepard's podcast, "Armchair Expert." The "I Feel Pretty" star continued, "Being a woman sucks. It's very difficult, and something else that we've all realized is like, we are sexualized like, all the time – even when it seems crazy – so I feel really bad for these girls who are so hot because guys can't handle it. You can't have a conversation. Everything's gonna skew sexual and you're gonna be treated differently. And honestly, I actually feel really bad for them. But then there's also women that feel so unattractive that they're just invisible…it just sucks anyway," she said.

And while Schumer and Shepard both agreed that it's a lose-lose situation for women, in regards to her own appearance she said, "I would not change a f–king thing."

Schumer also took a moment to discuss how women are constantly afraid they are in danger of getting sexually assaulted. "Women are mostly scared of violence because, you know, one in six women reports being sexually assaulted but really it's one in three women, so we're not even like, 'is this going to happen?' We're like, 'when?'" she said, referring to being sexually assaulted. "Women, we run home at night….we live in constant fear of violence."
I understand the argument she's making, but also… I don't understand it. So much of our lives – men and women – is devoted to making ourselves attractive, for ourselves and other people. So much time is devoted to mating and beautifying and all of that. And who amongst us has never thought "damn, if I looked like [insert name of amazingly beautiful person] then I could rule the world?" It's okay to think that. But to just shut it down like "I would never want to experience what it's like to be crazy-hot"??? I don't know. I would love to know what it's like. Maybe being crazy-hot isn't all fun and games, and maybe it sucks sometimes for the reasons Amy says. But I still feel like "being crazy-hot" is mostly a positive experience.
Photos courtesy of Getty, WENN.