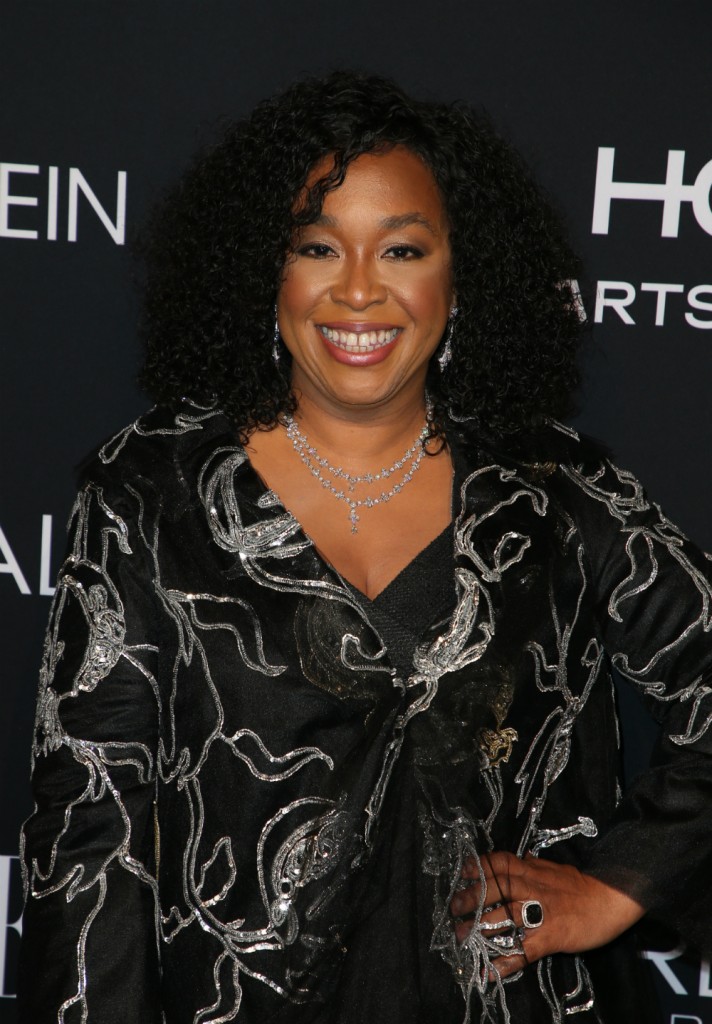 Corey covered Lady Gaga's speech at the Elle Women in Hollywood Awards. Shonda Rhimes was also honored with the Luminary Award that was presented by Ellen Pompeo. As we know, Ellen made headlines earlier this year by securing an equitable deal to continue Grey's Anatomy. But Ellen's not the only one making headlines about their TV paycheck. Shonda used her speech to tell the room that she is, "the highest paid showrunner in television." And if that sounds like bragging to you, you're right. Because that was exactly Shonda's intent, to remind women that men brag all the time about their accomplishments while women are taught to sit back and let men take the spotlight. But Shonda wants to put an end to that thinking and she's starting with herself.
In a world in which women of all colors are constantly forced to battle with men for equity and inclusion, we [Rhimes and Ellen Pompeo, who presented her with her award] had the good fortune to work in an environment that we had nurtured and built with enough of our sweat and tears over enough years that we no longer needed to battle men to get to the top of a mountain. We just built our own mountains and then we realized all we simply had to do was equalize and include one another.

I tell you this for two reasons. One, I'm awesome. And I work with a ton of other equally awesome women. And women do not brag enough. The other day I came to this conclusion that men brag and women hide. Even when they don't deserve to brag, men brag, like Trump and Kavanaugh. When men do deserve to brag they are good at it. They do it so well. Men brag about everything. Even things that aren't things.

A little while ago in an inspiring article, Ellen [Pompeo] told the world she was the highest paid woman in dramatic television. She did not hide. She bragged. She said she was powerful and she said she deserved it. And there was some blowback. And there should not have been. I have seen a thousand articles like that from men, but she's a woman and she shouldn't say things like that. She should hide. I was really mad on her behalf but then what did I go and do.

Ryan Murphy, bless your amazingly talented heart. When Ryan, who is here, made his amazing deal with Netflix what did he do? He shouted his salary to the world and he did this gorgeous cover shoot for the Hollywood Reporter. He deserved every minute of it and I applauded him. When I made a deal with Netflix, I let them report my salary wrong in the press and I did as few interviews as possible. Then I put my head down and worked. In other words, I hid. I'm getting this award for inspiring other women and how can I inspire anyone if I'm hiding?

So, let me take a deep breath. And on behalf of women everywhere in the name of not leaving my sister hanging, I will brag. I got to say this is harder than I thought. I am the highest paid showrunner in television.
You can read Shonda's full speech here. I love everything Shonda said. It also made me think about who does the bragging in my house. My husband brags about himself and I don't. Part of that is how we were raised – none of my family members brag about themselves and all of his do. (I do brag about my kids, my husband, my pets, etc. so I'm still a drag at parties.) But the truth is, I would sit back, just as Shonda did, and let someone report my accomplishments incorrectly rather than actually stand up and support what I've done. That's sad. I can't do that anymore.
Shonda echoes the sentiments that other actresses have said about being deemed 'difficult' when they're just standing up for themselves. Which led Shonda to her next point: that we empower others by doing speaking up. Every woman that says, 'hey, I'm awesome and look at this goal I just met,' just resets the bar as to how high women can dream. Shonda said she told the story about being the highest paid because "the struggle we are in the midst of that feels so hard is hard but it is not impossible." And I get that, because a woman being the highest paid showrunner on TV did seem impossible a while ago. I'm reimagining what's possible, not just for me but for my daughter. Shonda ended by reminding everyone that the struggle becomes possible through a strong community. "Widen your circle to hold more people. Lose your judgments of who someone is based on what you've heard or what you assumed."
Story via Kathleen at Lainey Gossip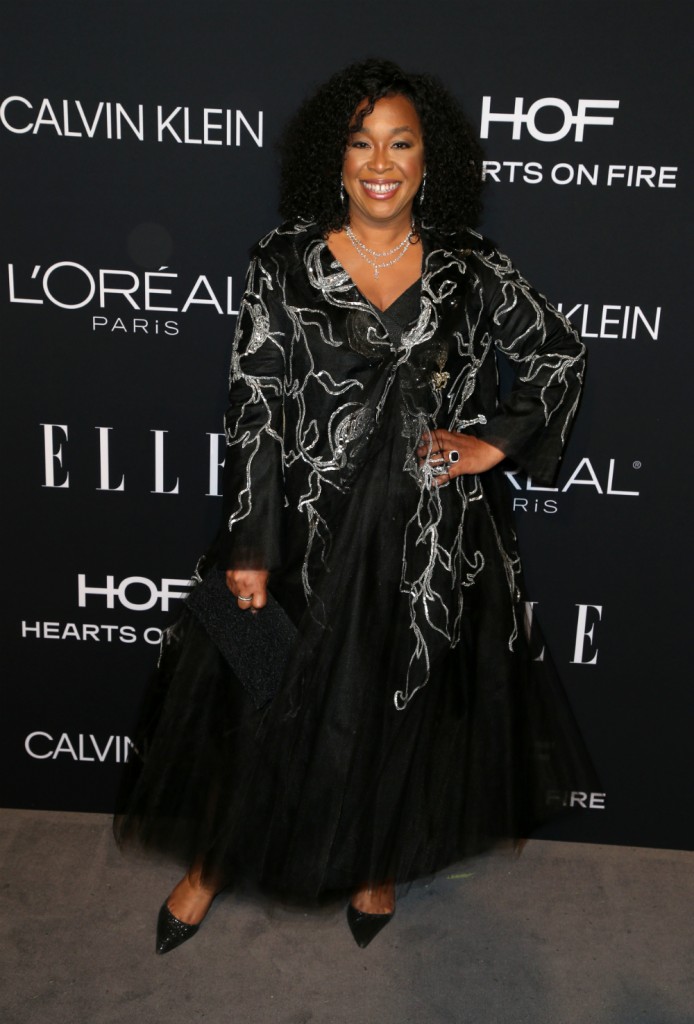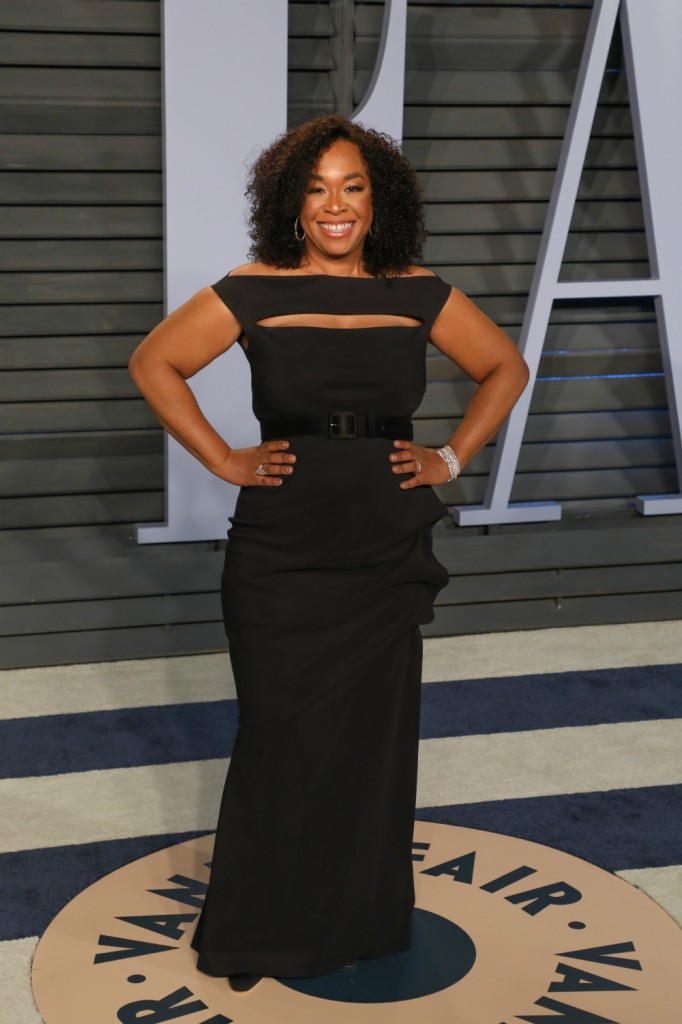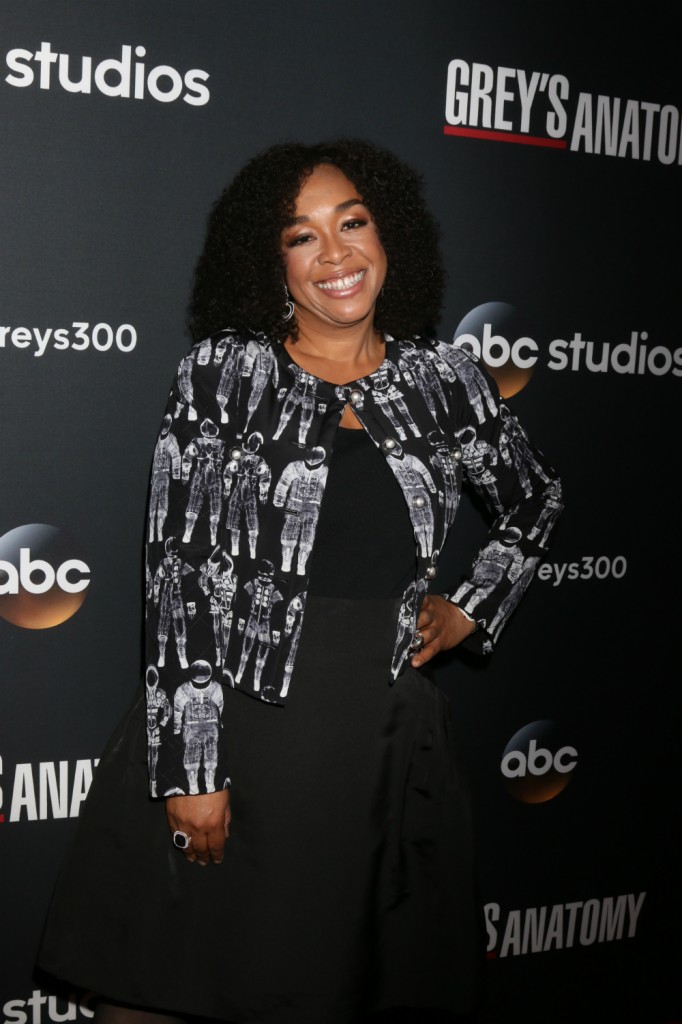 Photo credit: WENN Photos