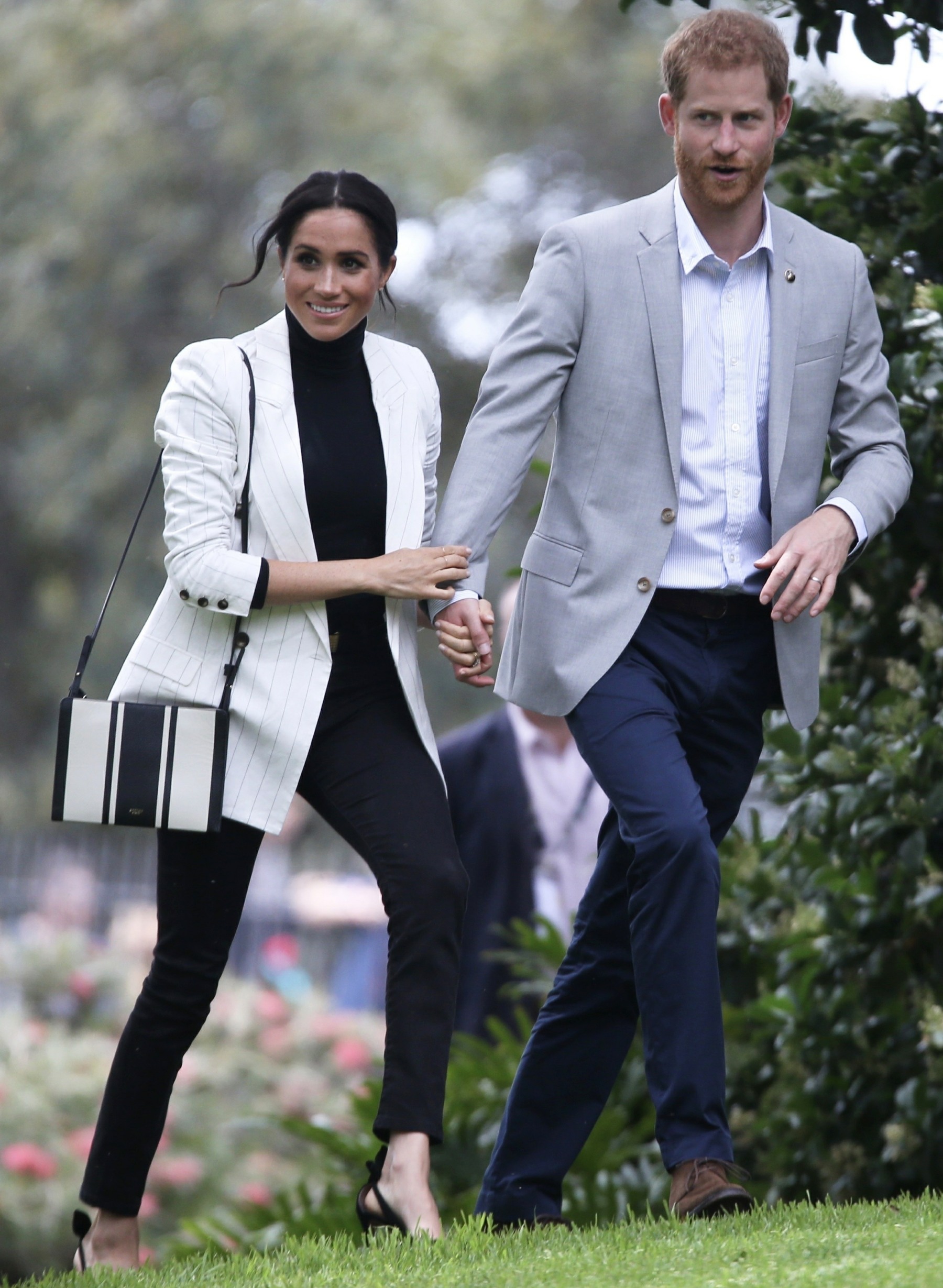 As we discussed yesterday, it seems like the Duchess of Sussex was feeling tired and possibly a bit barfy in Sydney this weekend. She kept up her full schedule for Saturday, but she was due to pass out medals with Prince Harry at Cycling event, but Harry did the event alone. A palace source told media outlets: "After a busy programme, The Duke and Duchess have decided to cut back The Duchess's schedule slightly for the next couple of days, ahead of the final week and a half of the tour." Meghan was reportedly "feeling fine but resting," and trying to pace herself for the rest of the tour.
Just hours after Harry did the cycling event for the Invictus Games solo, Meghan did come out to join him. Which makes me think it really was about Meg feeling barfy and tired, and just wanting a few more hours of sleep. The thing is, if she was feeling barfy, I feel extra sorry for her because one of the Sunday events involved a boat ride along Sydney Harbour to watch the sailing competition. This poor woman… imagine being jostled around on a boat while you're pregnant and not feeling 100%. In the boat photos, people think Meghan is repeating the same pair of Outback Denim jeans from the stop in Dubbo, an Invictus Games windbreaker and what appears to be a pair of sustainable Veja J-10 sneakers.
One event was a Sunday afternoon reception with the Aussie PM Scott Morrison, and Meghan wore black jeans, a black turtleneck and a very '80s blazer from L'Agence, and her favorite pair of Aquazzura pumps in black, with a bow. The Oroton crossbody bag is a repeat – she used the same bag earlier this year at an event with Harry. I'm actually astonished by how much I hate this blazer, by the way. It has huge shoulder pads and it looks like something an Omaha secretary would have worn in 1987.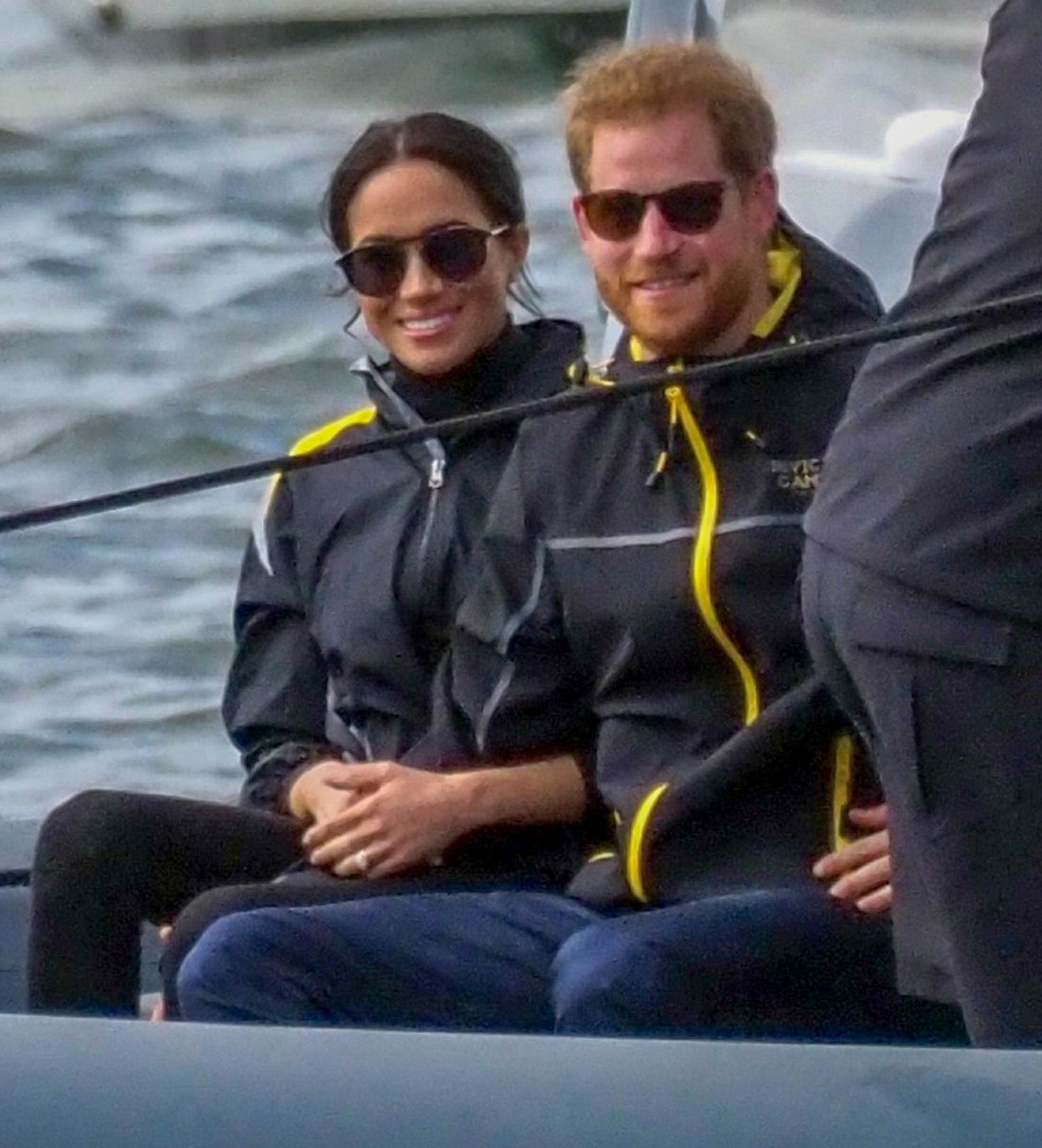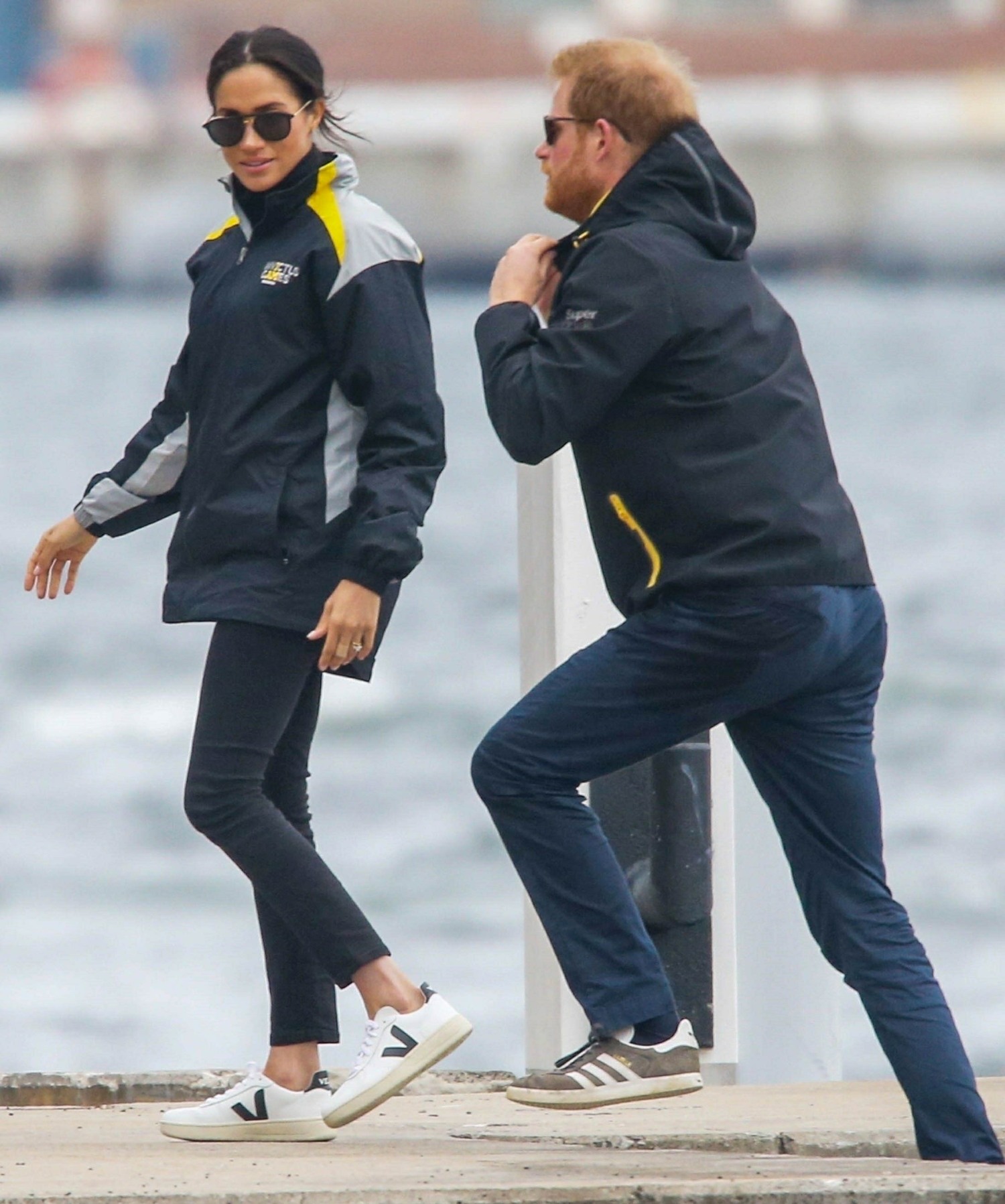 Photos courtesy of Getty, Backgrid and WENN.