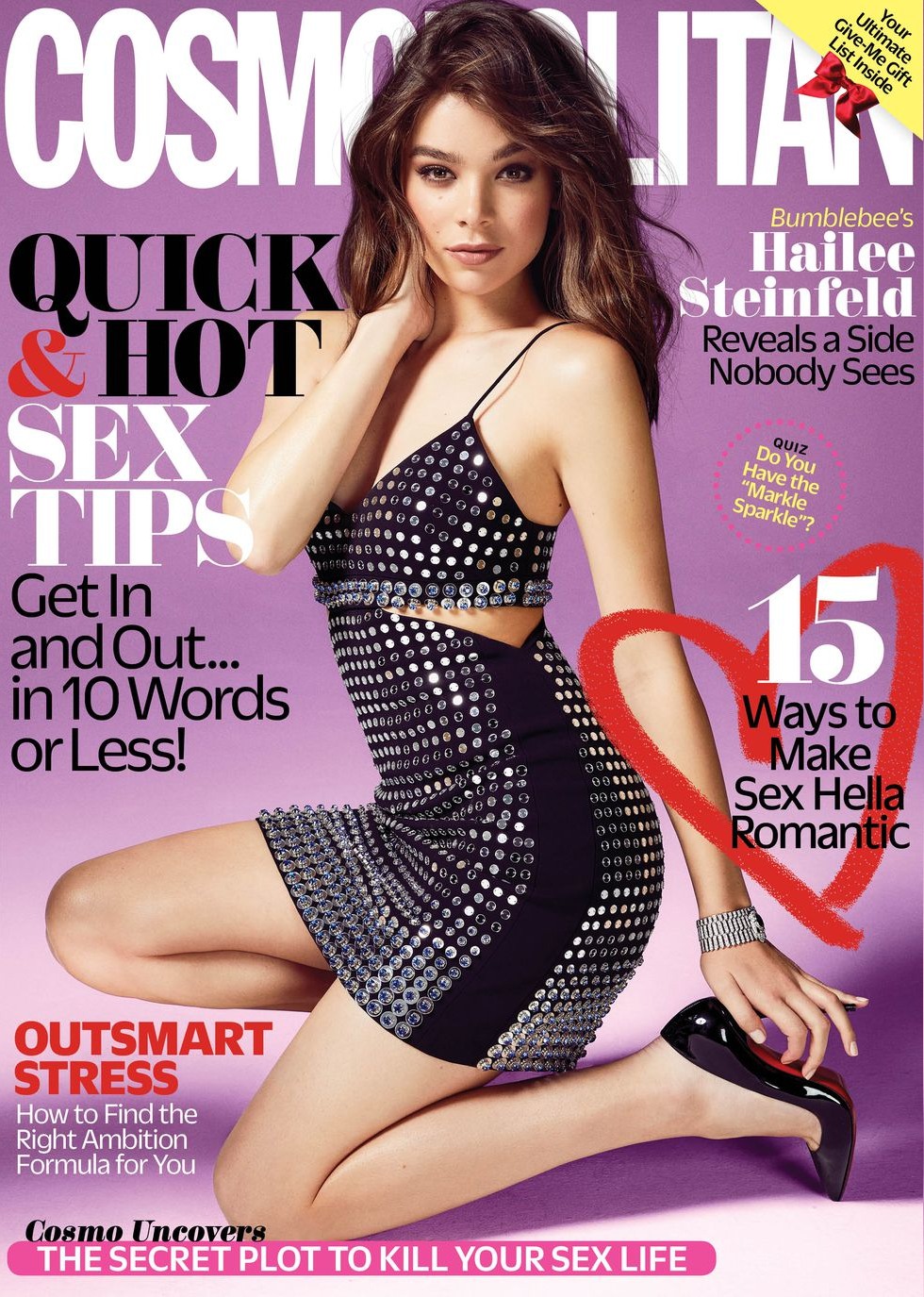 Hailee Steinfeld was just a child when she starred in the remake of True Grit, where she stole every scene away from Jeff Bridges and Matt Damon. I knew that Hailee would be a major star, but I didn't know it would happen the way it has. Hailee is 21 years old now, and she's got a good career as an actress AND singer. Plus, she dating Niall Horan, so that makes her extra-famous. Despite all of that, I feel like Hailee is legit low-key – we barely ever gossip about her because she's not scandalous in the least. The only thing bad or notable I can say about her awkward teen years is that she didn't always dress age-appropriately. And that's it. Anyway, Hailee covers the December issue of Cosmo, and she chats about love and music and her new movie, the Transformers spinoff called Bumblebee.
Falling in love (with Niall): "When you fall in love, you pick up on the tiniest things about yourself. I am one to spread out on the mattress and take up every inch of space. Now I don't want to do that anymore. I want to make as much room for you as possible. You start doing things for this person and going out of your way to make them happy. And when you see them happy, it makes you happier. When you love who you are with that person…there's nothing that compares."

She's never been a messy party girl: "That side of it has never been my thing," she says. Not that she didn't try. Years ago, she hit up a party, hoping to meet new people. "I got completely shut down by everyone and maybe it's because I didn't have a red Solo cup in my hands. I realized, I'm not going to stay here and feel ­uncomfortable just to fit in."

She didn't have a typical teenager life: "I used to go on Facebook and see all my friends dressed up for winter formal or homecoming or prom. I would think, Even if it's the worst night, I'll never know what that feels like."

She wants to know what deep love is: "I want to know what that's like. It's terrifying and amazing and feeling absolutely everything and being slightly afraid."
I don't mean this as an insult – truly, I like Hailee a lot – but you can really tell that she was a child star and that she's been sheltered from a ton of "real world" experiences. The way she talks about falling in love and having that yearning for experience, it strikes me that the statements are slightly odd coming from a woman who is almost 22 years old. There's an emotional immaturity which is quite common in younger girls, like 13 or 14 year-olds. But it's almost like Hailee never got to develop that side of herself when she was really that age, so she's doing it now.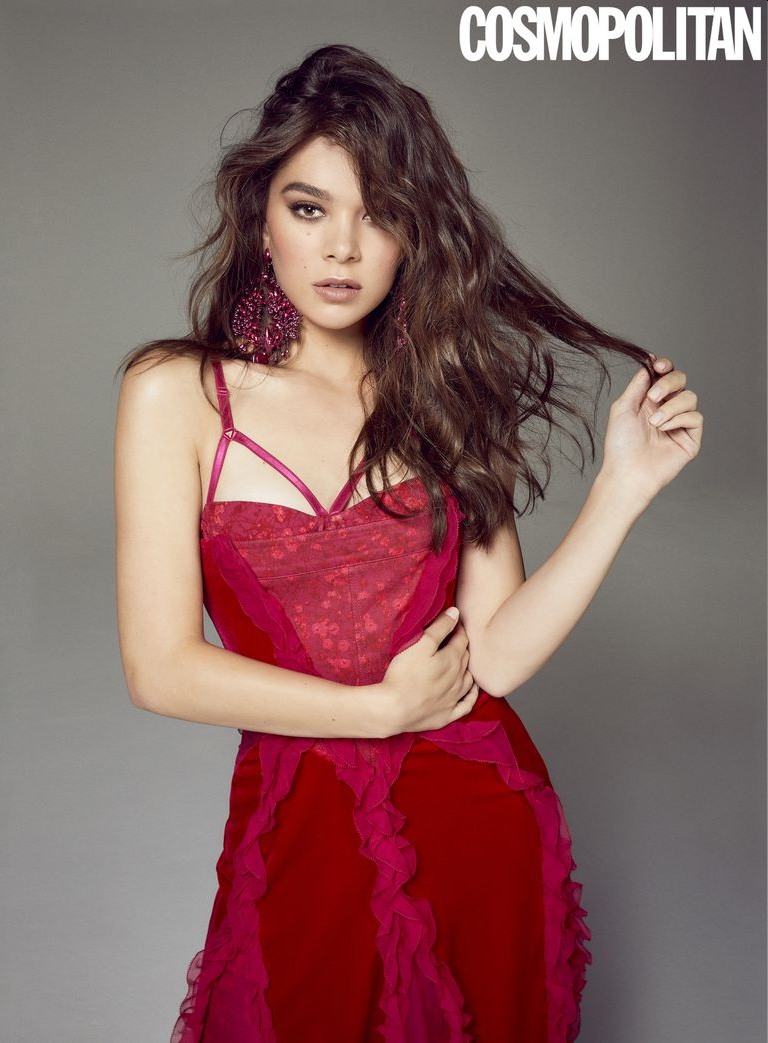 Cover and photo courtesy of Kai Z. Feng for Cosmopolitan, sent from promotional email.