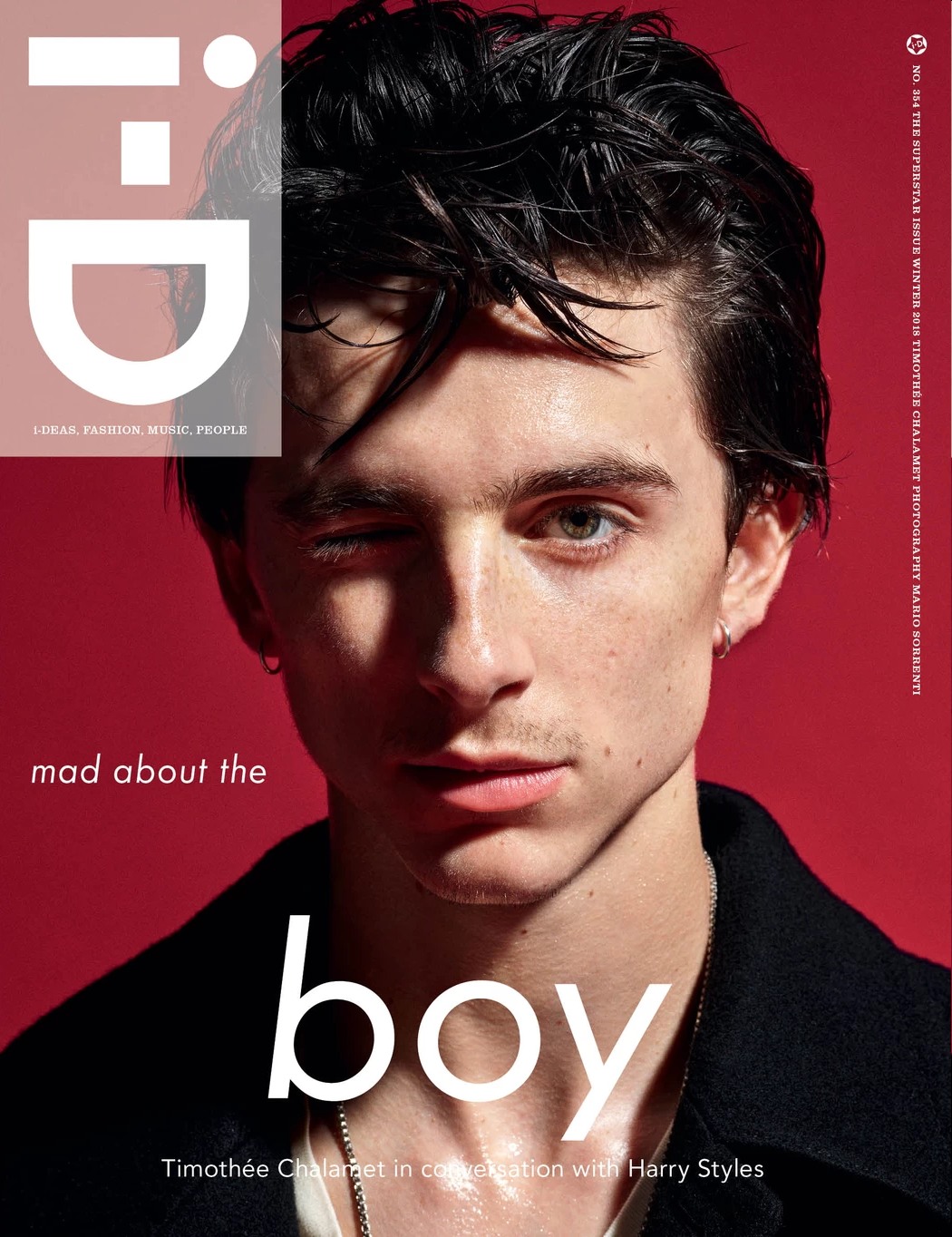 Timothee Chalamet covers the latest issue of I-D Magazine, and the big news is that Harry Styles was the one to interview him, Interview Magazine-style. Timothee is promoting Beautiful Boy, the true story of Nic Sheff, a privileged kid in San Francisco who descends into crystal meth addiction. Timothee will probably get his second Oscar nomination for this movie, just FYI. And just FYI, I'm STILL mad that he didn't win for Call Me By Your Name. Anyway, Tumblr is gonna Tumblr, which is how we got Harry + Timothee, interacting in print. You can read the full piece here. Some highlights:
Why he thinks there's so much secrecy & shame around addiction: "I'm no authority on this, but I think it's because it's easier to see it that way. It's comforting for people to give a face to addiction and think it couldn't affect you, your family or your loved ones. When the reality, like you said, is that it's an illness that doesn't discriminate. It knows no race, class or gender. It's a very human illness that affects a lot of people our age. One of the things I really like about Beautiful Boy is it doesn't really get into why Nic's addicted. I think it's easier for people to think it's a choice, that when people are addicted they're on this big party binge and euphoria, when there's often a big black hole, as Nic would say, or a place of pain.

Whether he can still eat peaches: "Umm I can, but not without thinking about it… That's the most awkward scene to see with your parents in the whole world. My poor father…"

On social media: "In the late 00s, when the Arab Spring happened in Egypt, there was a real optimism around the internet and the possibilities of social media. But in the last three or four years, there's almost been a second wave of social media where people only hear what they want to hear and they only yell into their echo chamber. My old roommate told me he'd read interviews with the creators of the internet, where they say they're haunted by what it has become and they despise the negativity and disinformation it can imbue. On a more micro level and in my experience, social media is really tricky to navigate because the last thing I want to do as an artist is create in a vacuum. But if you read the comments, then you're opening yourself up to real self-damage. I am envious of a time when people really locked eyes and there wasn't the escape of a screen. It's the caricature of someone at a party scrolling through Tetris.

On masculinity: "I would be so thrilled to know that the roles I'm playing are instigating change in some way. How do I phrase this?… I want to say you can be whatever you want to be. There isn't a specific notion, or jean size, or muscle shirt, or affectation, or eyebrow raise, or dissolution, or drug use that you have to take part in to be masculine. It's exciting. It's a brave new world. Maybe it's because of social media, maybe it's because of who the f–k knows what, but there's a real excitement from our generation about doing things in a new way"

On learning how to be open & vulnerable: "It's almost a high to be vulnerable. I really get that. I think it can be achieved in art, but also in intimacy. It's the craziest feeling to achieve that vulnerability. If us having this conversation, in any infinitesimal way, can help anyone, a guy, a girl, realise that being vulnerable is not a weakness, not a social barrier. It doesn't mean you're crazy or hyper emotional, you're just human… Humans are complex; we need to feel a lot of things. We are not homogeneous.
What I'm always struck with is how gentle Timothee is in interviews. He's not performing, he's doesn't have that glaze of "I'm campaigning for an Oscar and here are my talking points." He's not trying to show us that he's super-cool or above it all. I like what he says about masculinity and opening up to be vulnerable and intimate. Kids today, man. They get to crush on Timothee and they are SO LUCKY.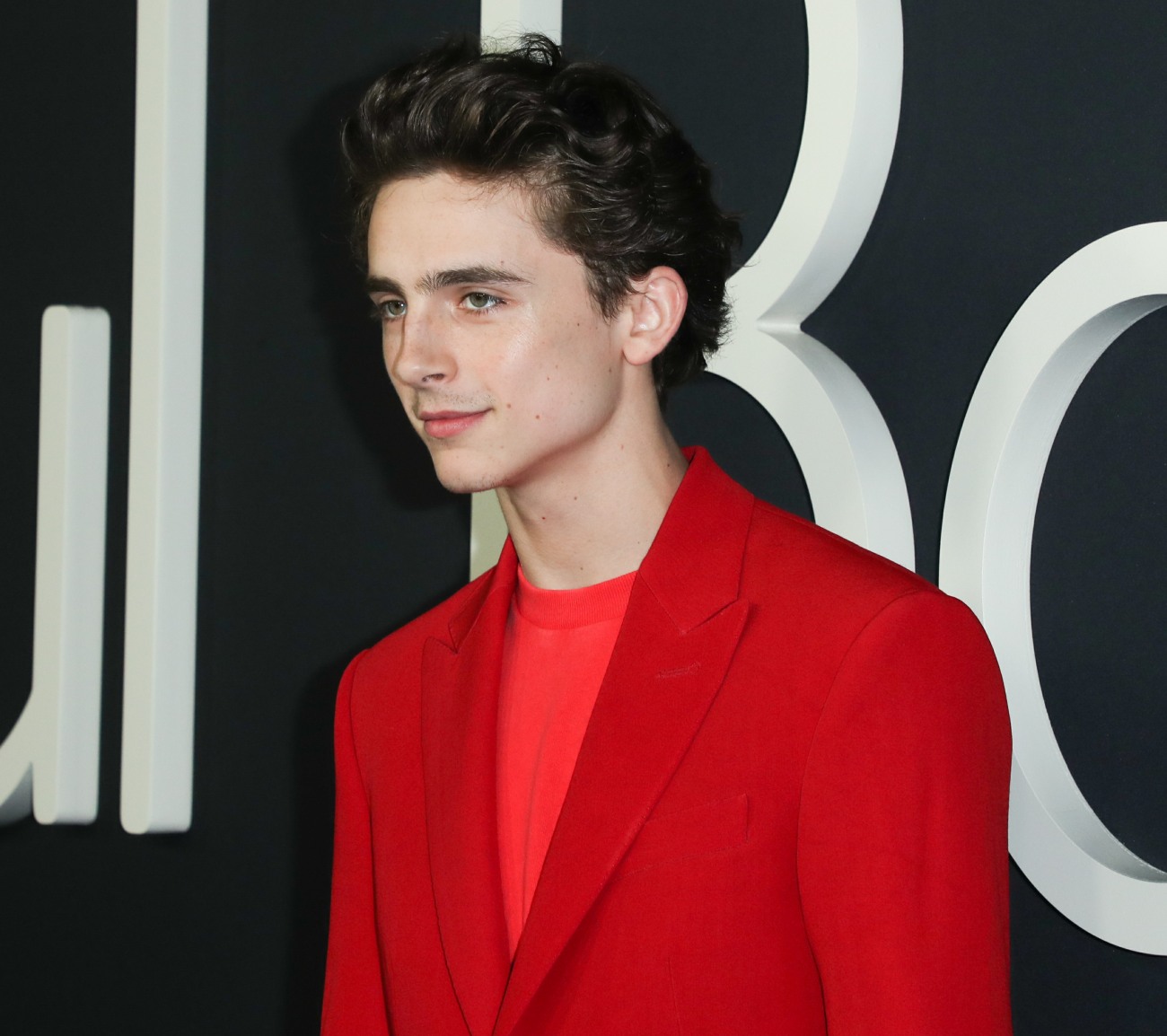 Photos courtesy of WENN, cover courtesy of I-D Magazine.