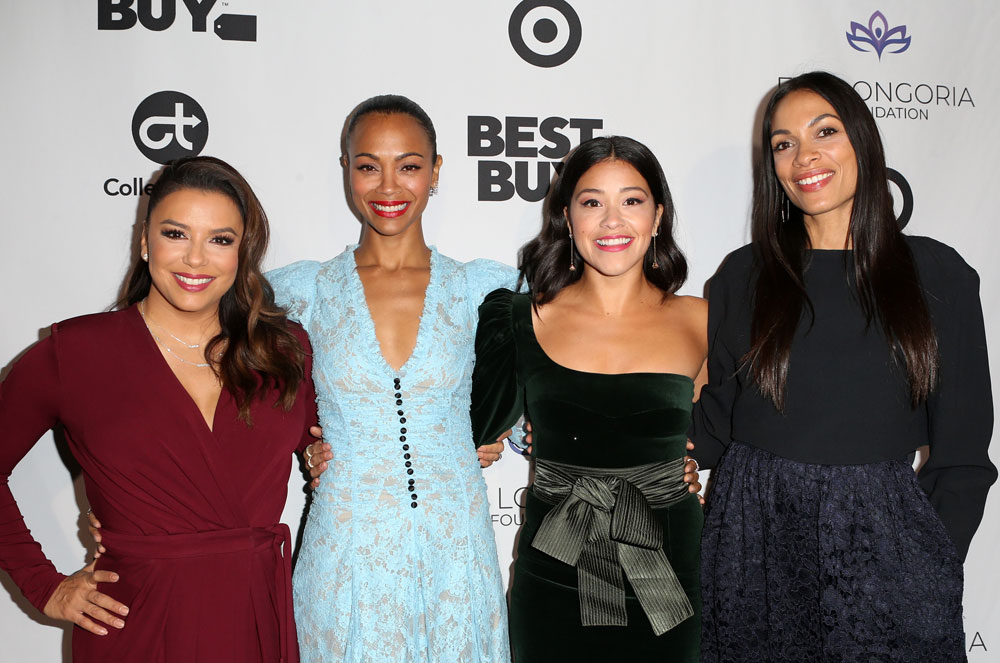 It's Friday and I'm still kind of shell shocked from losses to Democrats in my district and our neighboring district. I know that we took the house and that we have more women, and women of color, in Congress than any time in history. It still feels underwhelming to me but admittedly my expectations were too high. Maybe we'll get some indictments for Christmas though.
That's what came to mind when I saw Eva Longoria with her friends at a benefit for her foundation. (She started the Eva Longoria Foundation six years ago. They're focused on "bettering the lives of Latinas through education and entrepreneurship." Here's their website.) Eva, Zoe Saldana, Rosario Dawson, America Ferrera and Gina Rodriguez campaigned together for Andrew Gillum, who would probably be governor of Florida if it wasn't for massive voter suppression and fraud. I just wonder how they're feeling about that and the election results in general. Zoe and Eva did an interview with ET from the event where they focused on the positive though. Eva said that it was so much fun to campaign together that "we forgot it was work." She also said that Zoe gives her baby advice, which is cute.
I hope Zoe is not giving Eva fashion advice though because this dress she wore was pretty bad. It's a bad color, there are too many tiny buttons, and it has dippy see through lace and puffy sleeves. Duchess Kate is wondering where she can buy it.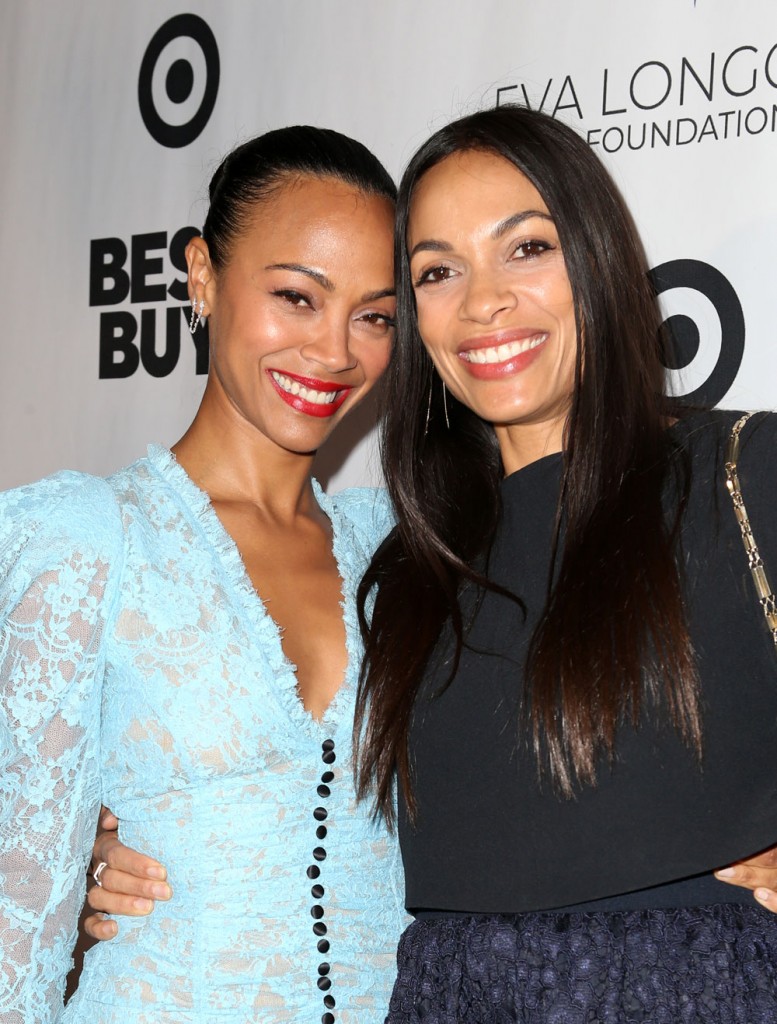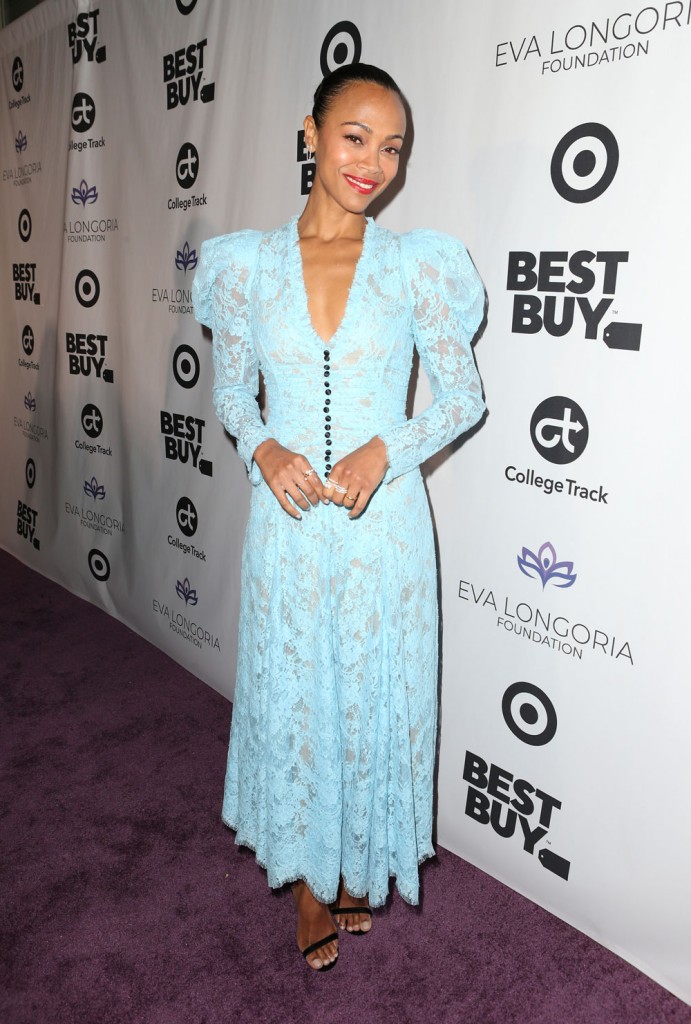 Rosario Dawson just wore a nondescript navy blue lace skirt paired with a long sleeve black top. This isn't bad, she's just trying to dress for the occasion.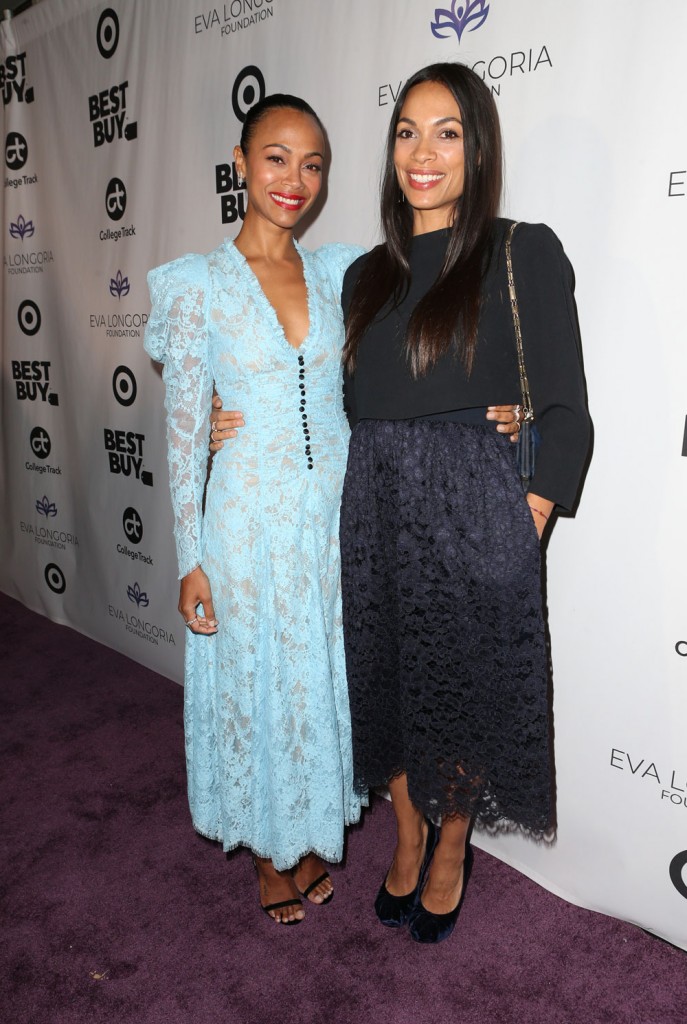 Eva was in a crimson wrap dress that looks professional and comfortable. I have a dress similar to this and so I love it.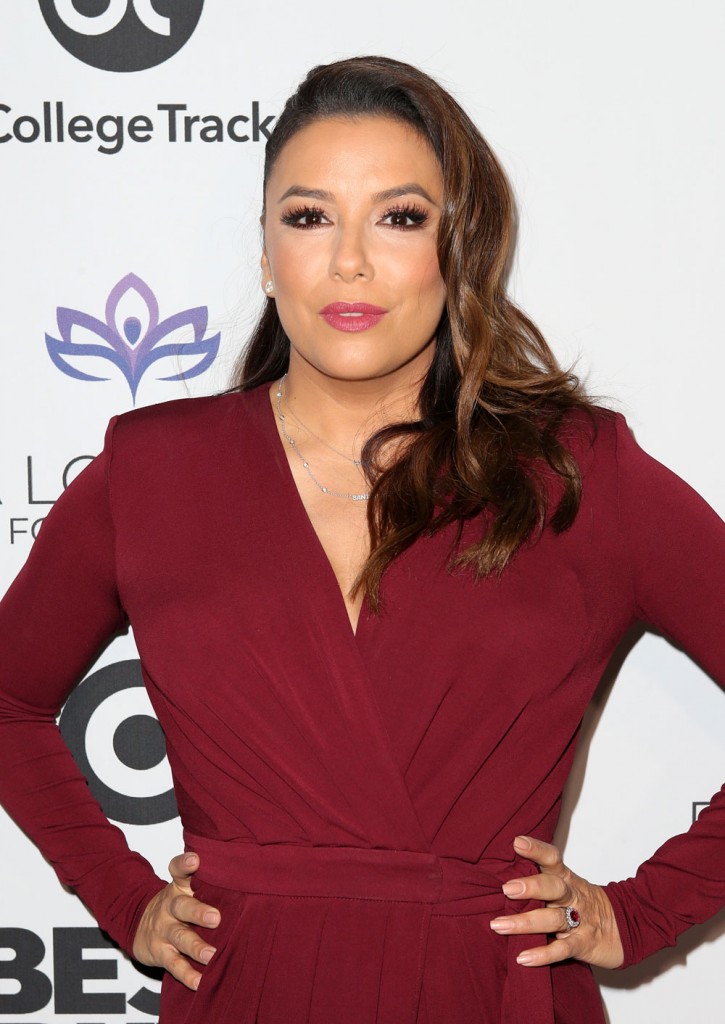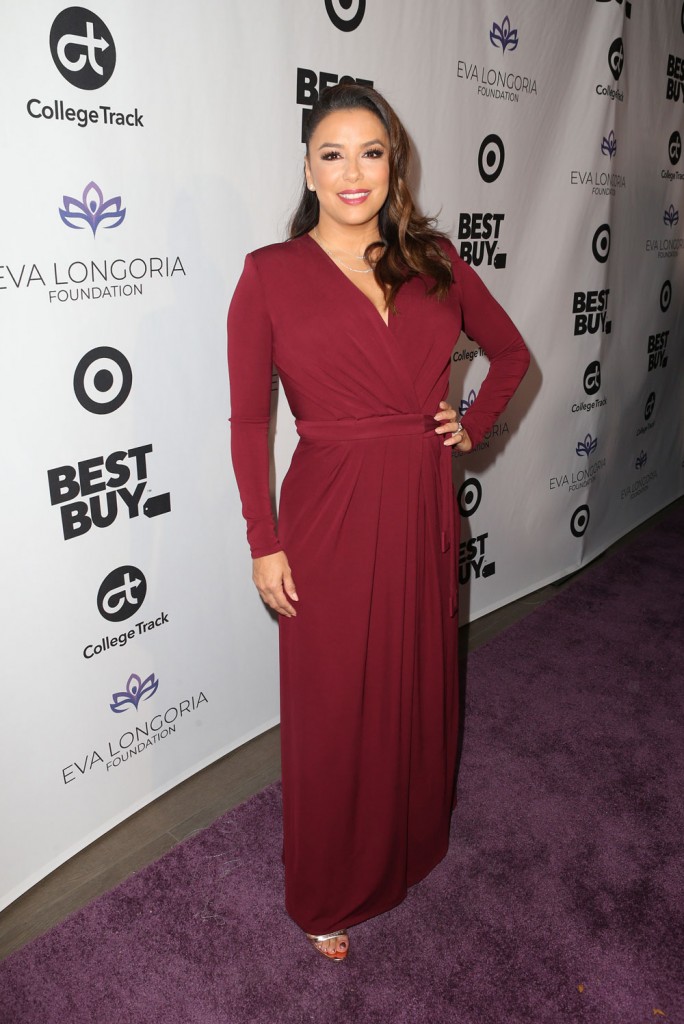 Gina Rodriguez is so pretty but this dress is bizarre. It's a lovely deep green velvet and if it could make up its mind whether it had sleeves or not it would be fine. Gina received the "Latina Leadership Award."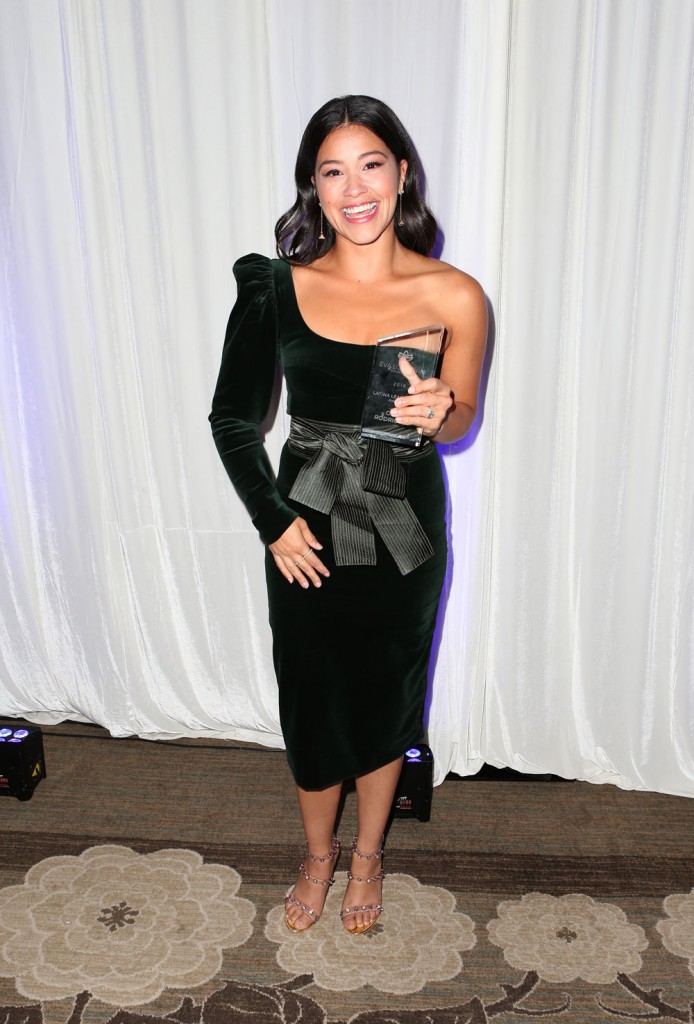 Look at how in love Gina is with her fiance, Joe LoCicero. They are adorable.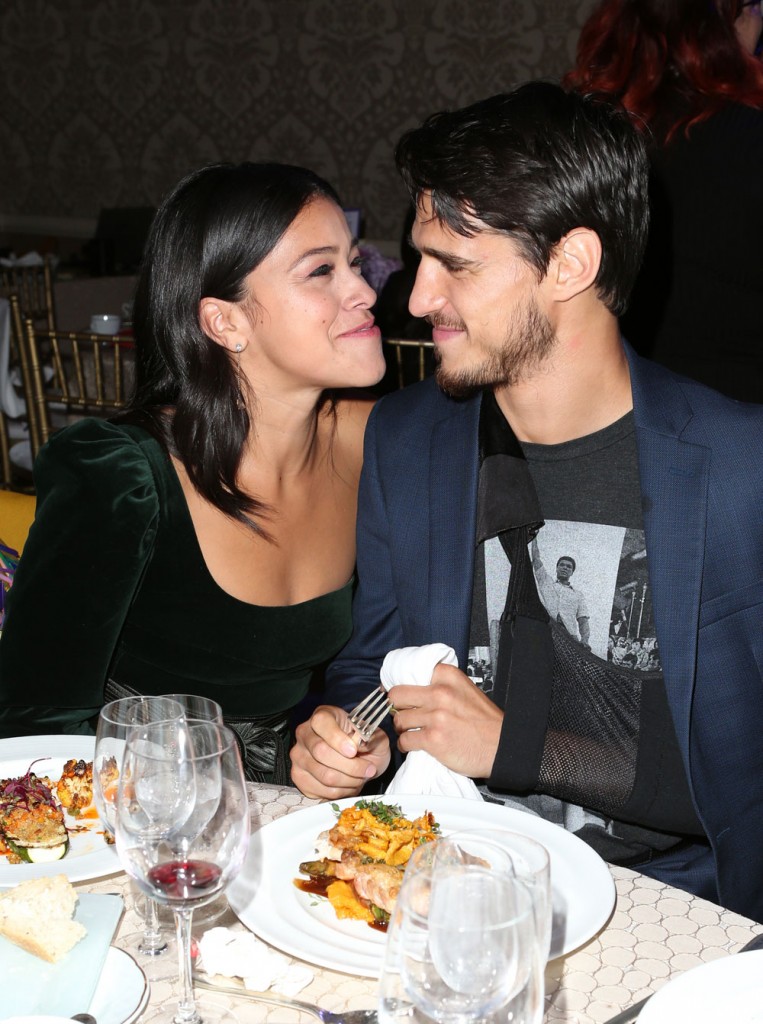 Bonus Terry Crews and his wife, Rebecca King-Crews! My god he looks sharp.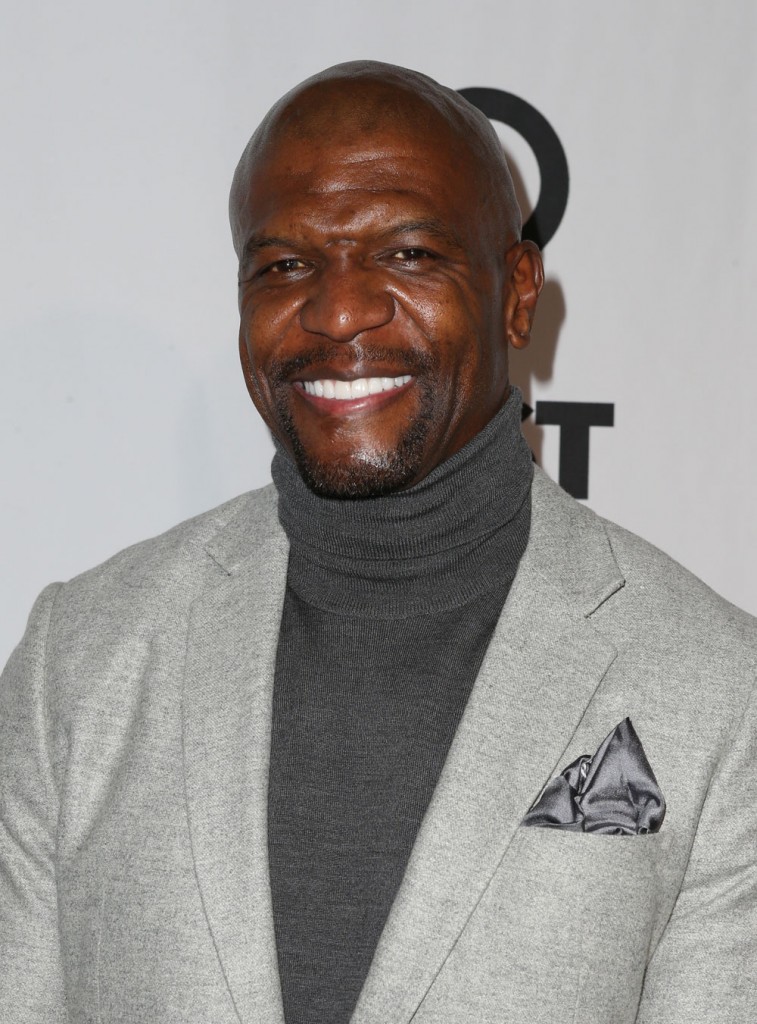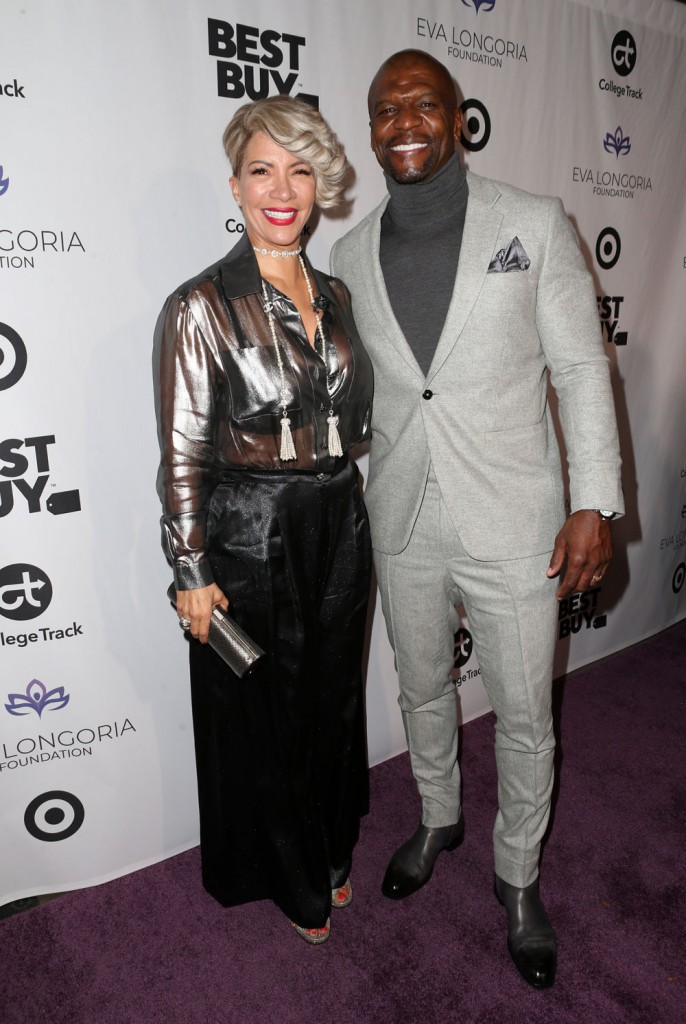 Can I get this feeling back please?
Photos credit: WENN and via Instagram