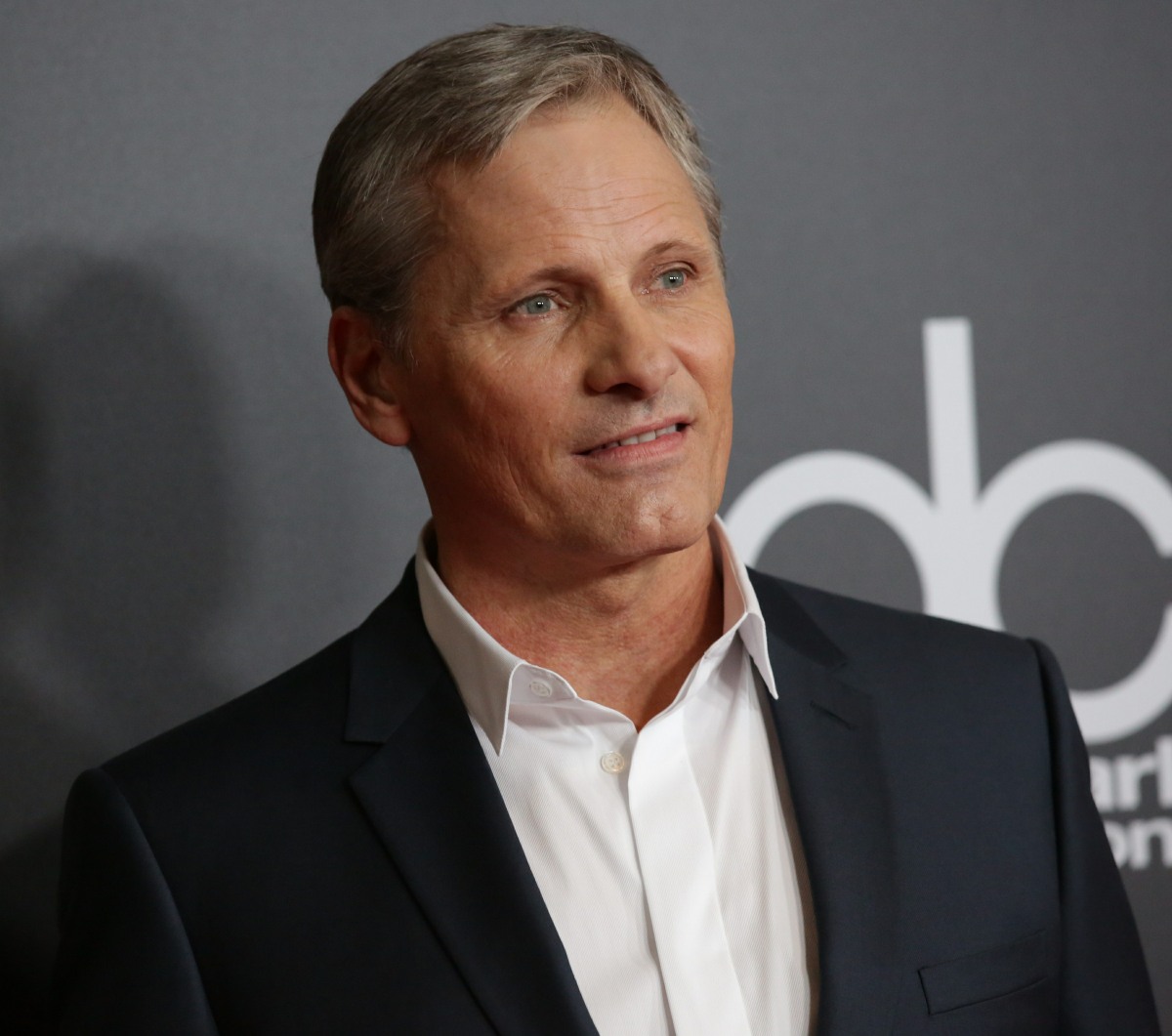 In my mind, if you are not black, you really should never, ever say or write the n-word. The only debate I'll even hear on this is whether it's appropriate, IN WRITING ONLY, to quote someone who said the word for journalistic purposes. That's possibly the only exception, and even then, nearly every media outlet and blogger in the world chooses to just use "n-word" or "n—r." But actually saying the word if you're not black? Don't do it. Never. Not even when you're quoting someone. Not even if you're saying "people never say —-." So, Viggo Mortensen stepped in it. He's promoting Green Book, where he plays the white driver/bodyguard to a musician played by Mahershala Ali, as they travel around the deep Jim Crow South. I'll let The Hollywood Reporter explain what happened, just know that my mouth dropped open when I read this:
Oscar-nominated actor Viggo Mortensen is apologizing for using the N-word while speaking at a post-screening discussion about his new movie Green Book, promising, "I will not utter it again."

During an Elvis Mitchell-moderated Q&A following a Film Independent Presents screening at the Arclight Hollywood on Wednesday of Peter Farrelly's new film about an interracial friendship, Mortensen, seated beside costar Mahershala Ali and Farrelly, used the N-word while speaking about racial progress in America.

"For instance, no one says n— anymore," Mortensen said during a long discourse about race in America, according to Film Independent member Dick Schulz, a Hollywood-based freelance director who was present and who spoke with The Hollywood Reporter on Thursday night after his tweet about the comments began to go viral. Two other Twitter users, who claimed to have been at the Q&A, echoed Schulz's assertions.

In a statement to THR, in which he apologized for using the word, Mortensen acknowledged, "In making the point that many people casually used the 'N' word at the time in which the movie's story takes place, in 1962, I used the full word. Although my intention was to speak strongly against racism, I have no right to even imagine the hurt that is caused by hearing that word in any context, especially from a white man. I do not use the word in private or in public. I am very sorry that I did use the full word last night, and will not utter it again. One of the reasons I accepted the challenge of working on Peter Farrelly's movie Green Book was to expose ignorance and prejudice in the hope that our movie's story might help in some way to change people's views and feelings regarding racial issues. It is a beautiful, profound movie story that I am very proud to be a part of."
According to the original report from Dick Schulz, "Viggo just started talking, and it got away from him quickly. He started talking about how, in this climate, the world today, progress isn't going to happen quickly, it's going to happen slowly, but the movie is going to mean a lot for a long time because we're constantly coming up against racism and how racism is almost human nature and these things come in waves." Then, Schulz says, Viggo used the n-word and "you could just feel the room immediately tense up… everyone's body language on the panel immediately tensed up. I think that he immediately regretted it."
As for Viggo's apology… from what I've seen, when people feel comfortable enough saying that word in public, in the middle of a g–damn panel discussion, that means they've practiced saying it home plenty of times. So I don't really buy Viggo's "I do not use the word in private or in public" explanation, especially since HE CLEARLY USED THE WORD IN PUBLIC. Ugh, what a mess. I'm not even going to bother feeling sorry for anyone other than Mahershala Ali. Ali is a man of such dignity and grace, I can't even imagine what that was like for him, to sit there next to his white costar, and the white guy fully drops the n-word during a promotional event. How awful.
Photos courtesy of Getty, WENN.