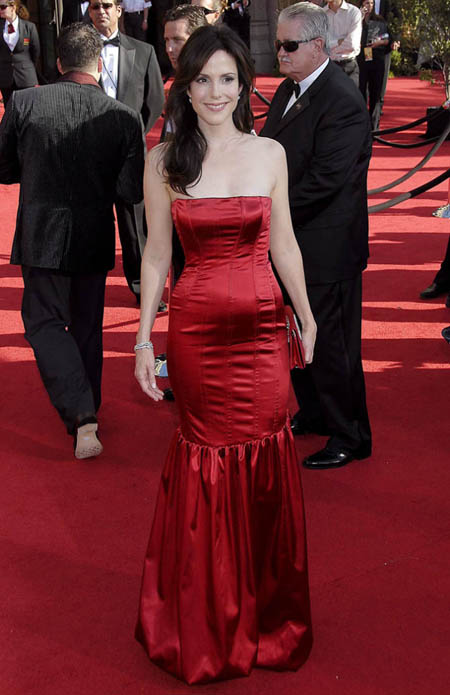 Weeds star Mary-Louise Parker has adopted a baby girl from Africa, a younger sibling for her three-year-old son William.
Parker, who was nominated for two Emmy awards Sunday night, was spotted with her new daughter over the weekend as they travelled to the show.

"Mary-Louise is such an incredible mom," says a source. "She couldn't be happier about this."

The actress's reps declined to reveal any more information about the adoption.
In case we'd all forgotten, Billy Crudup, then aged 36, dumped his partner of eight years for Claire Danes aged 25, when Mary-Louise Parker was seven months pregnant. Three years later Claire Danes cheated on him with co-star Hugh Dancy. Living well is the best revenge for Mary-Louise, and she's starring in a hit show and adopting a baby, while Billy's last significant role was in The Good Shepherd.
Hopefully Mary-Louise hasn't adopted the baby from Malawi, as I'm not sure what investigating officials might think of her starring on a show called Weeds about a pot dealing mom. Madonna's most dubious exploits are in the past!
Congratulations Mary-Louise Parker and big brother William!