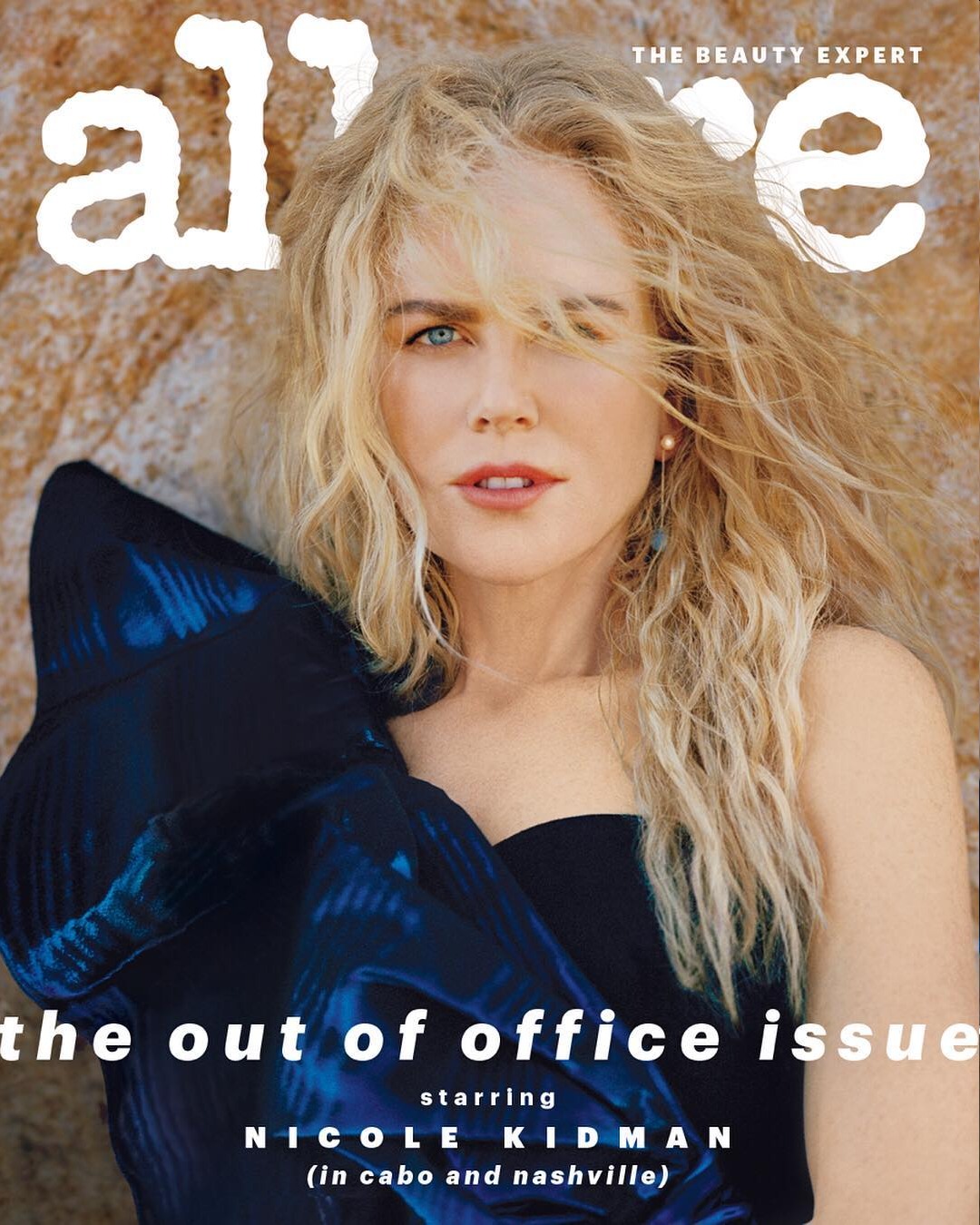 Nicole Kidman covers the latest issue of Allure, to promote a trio of films. She's promoting Destroyer, where she plays a tough American cop, Boy Erased, where she plays the churchy mom of a teenage boy sent to pray-the-gay-away camp, and Aquaman, where she plays Jason Momoa's mom. That's a pretty wide variety of performances for one fall awards season, huh? Anyway, I'm enjoying the return of "curly-haired Nicole." She's been easing her way back into her natural waves and curls for a couple of months, and I appreciate it. Nicole is sort of in the same boat as Gwyneth Paltrow and Julia Roberts – stuck in a time when center parts and flat-irons were the height of hairstyle fashion. She looks younger with curly hair, right? You can read the full Allure cover story here. Some highlights:
Why she plays so many different kinds of roles: "I'm very left-handed and very lateral. I just have the weirdest taste, which I follow. Right now, you're seeing that. I still kind of work in the same way that I did 30 years ago. Each film, or each reason for doing something, vibrates from more than just the idea of making them."

She loves swimming and playing in water: "We're Australian, both of us, so water is very therapeutic. We have a beach house, and we will get up in the morning before we have breakfast, and we'll go in the ocean. Reese [Witherspoon] is our next-door neighbor. Reese will be going, 'What are you doing in the water, you lovebirds?' She'll tease us because she rarely goes in the ocean. 'You crazy Australian kids.' "

She grew up Catholic: "I'm spiritual in the sense that I absolutely believe in God," she says, while holding the crucifix between her porcelain fingers. "I loved the idea of being a nun. Obviously, I did not choose to go that path, but I was very drawn to it."

She's not a celebrity? "I don't see myself as a celebrity. I'm not a celebrity. I'm not a movie star. I feel like I'm an actor. Beyoncé is a celebrity. And that's a much bigger thing."
I'll never understand the "I'm not a celebrity" demure from honest-to-God celebrities. If you asked Leo DiCaprio the same question, he'd probably say the same thing. Guess what, Nicole? You're a celebrity! You're also a "real actor." You can be both, and you are both. As for being a nun… I could actually see that. She has the kind of all-or-nothing personality which I could absolutely see as a bride of Christ.
#NicoleKidman playing with fuzzy eyebrows is the CUTEST thing! pic.twitter.com/2mvg3ZathP

— Allure (@Allure_magazine) November 13, 2018
Cover courtesy of Allure.