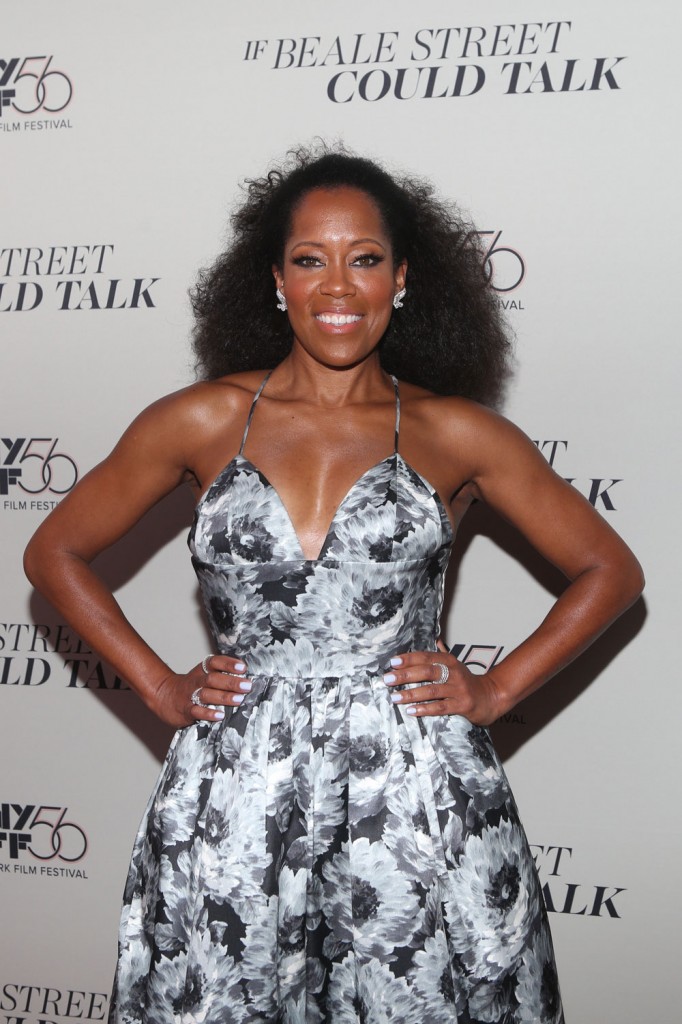 Regina King is getting supporting actress Oscar buzz for If Beale Street Could Talk, for which she was just nominated for a Golden Globe. She was also nominated for a Globe in the TV category for her work on Netflix's Seven Seconds. So she's killing it professionally at 47, and she'll tell you that she works for it. Buzzfeed News has a new interview with Regina, conducted by Audie Cornish, whom you might know from NPR's All Things Considered. I enjoyed watching her interview as she has very good career and life advice which I wanted to share.
On If Beale Street Could Talk making people uncomfortable
"I like to see people uncomfortable. I think that that's when you get really to the truth… You get to hear what people honestly feel. I'm hearing a lot of people who see Beale Street saying they had an awakening when they watched the film.

"I feel like comfort zones are where dreams go to die," King said. "So, that's what I mean by 'I like when people are uncomfortable,' because I feel like you're having an awakening."

Audie told her she was a scene stealer in her roles
"Thank you, I don't think that I look at it that way… I was lucky enough to come up under Marla Gibbs on 227 so I learned the importance of being a professional and how important it is to give 100%. I just look at every role that I have like 'this is my moment.'"

On being the only woman of color on THR's latest actress roundtable
"While I wish there were more [women of color] I still am not going to not appreciate the blessing to be in the conversation. At that table, looking at Glenn Close, and talking to Glenn Close, and her dropping a few jewels on me — I am not going to not receive that as a beautiful moment. It was, it is…bittersweet, I guess is the best way to put it."

On Ellen Pompeo calling out Porter Magazine for a lack of color on their panel
"I can't speak on what a white woman is feeling about why she is or isn't, or is she even thinking about it, I don't know," King said to Cornish. "But I would guess that there are some actors that feel like if they do, they're jeopardizing their position. They're putting their space in jeopardy. I hope that there are going to be more women that are being honest. The role does not have to say African-American woman, Caucasian woman. There should be a possibility for any woman to have that role."

On persisting in your career
[Regina says] making it in Hollywood requires "honesty" and "never giving up."

"Because you will hit a time where you're hearing 'no' more than you're hearing 'yes,'" King said… "And you just can't let that 'no' shut you down."

You can't give up. I mean, like I said: I'm finally playing a superhero and I'll be 48 in a couple of months," she said.

On how to make a job change
"Even if your day job is whatever, lead with 'I'm a director.' Claim it."
[From Buzzfeed, some quotes from video]
Regina's advice about just saying you're a director even if you don't have a lot of experience reminds me of Jennifer Lopez saying that she regularly told herself at the beginning of her career that she was "a great actress, a great singer, a great dancer." Lopez also emphasized the importance of just persisting at your job no matter what. I'm reading this book called Mindhacking, which is mostly rational emotive therapy, more clearly explained. (You can get it on Amazon and the PDF is free and legal.) The author uses a computer science metaphor to help us be aware of and change the negative thoughts, which he calls loops. That's what came to mind when Regina explained her approach to her career. I get a lot of good advice from celebrity interviews actually.
Here's the trailer for If Beale Street Could Talk! It's out December 14th and looks so good but heartbreaking.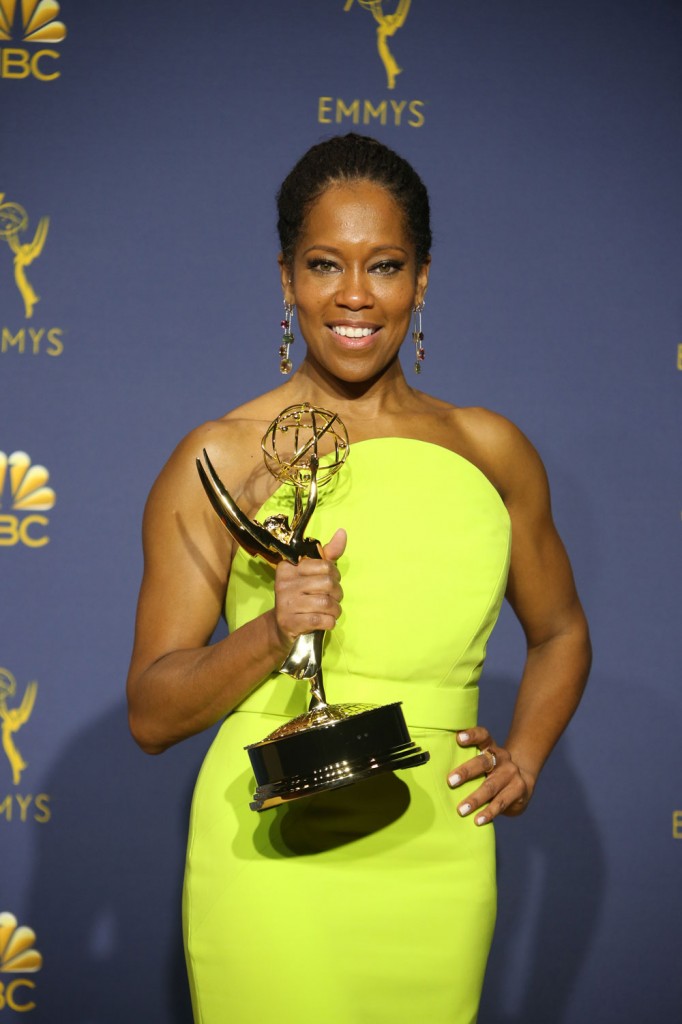 Photos credit: WENN and Getty