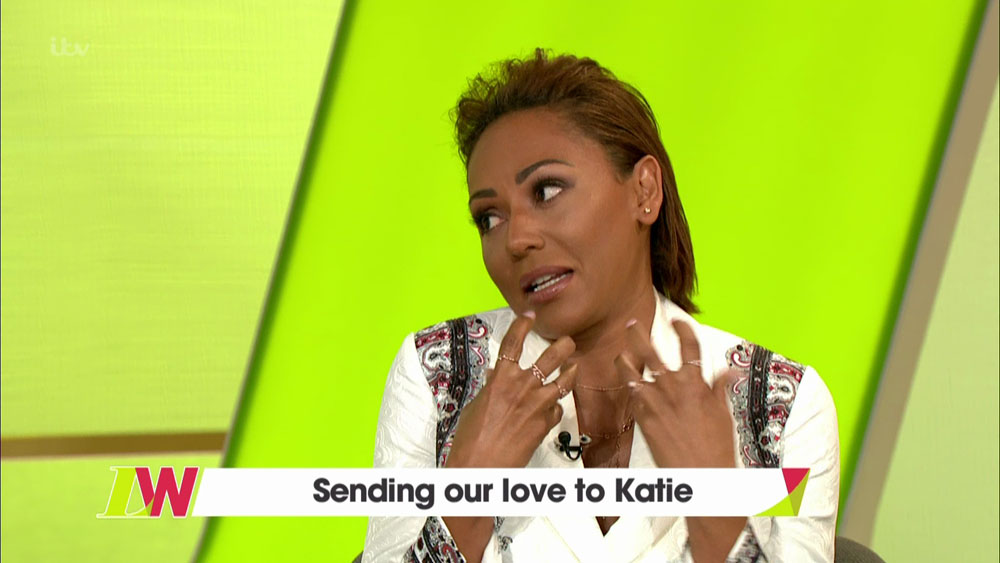 Mel B's marriage and divorce from Stephen Belafonte was a classic and heartbreaking study of how abuse operates, and how narcissistic abusers work to control, isolate, gaslight and blame their victim. (See also: Johnny Depp and Amber Heard.) During her divorce the press reported that there were sex tapes of Mel, that she was in a controlling relationship with her children's nanny, and that she had threesomes. These were all stories released by Stephen to try to smear her. In a 2017 request for a restraining order, Mel detailed Stephen's abuse including beating her, forcing her into threesomes, secretly taping them and threatening to ruin her by releasing those tapes. She also described a suicide attempt in 2014, shortly after she was seen on the set of X-Factor with visible bruises and not wearing her wedding ring. (The Sun has those photos here.) It turns out that Mel made sure that her arms were visible and that her bruises weren't covered up. In her new memoir, Brutally Honest, [excerpt via The Sun] she tells her side of the story and it's harrowing. She attempted suicide and the bruises were from her trying to escape from the room where she was trapped.
On her suicide attempt
HERE I am, 39 years of age, staring in a mirror in the en-suite bathroom of my rented house in Kensington, London, holding an open bottle of aspirin from the stash I've stockpiled over the years, putting one pill after another into my mouth.

As each pill goes into my mouth, I ask myself: "Are you sure?" And I take another one. Ten, 20, 50, 100. "Are you sure?"

It's Thursday night. 11 December 2014. I've come back from dinner with my husband Stephen. Tomorrow I'm going to The X Factor.

It will be the red-carpet launch for the final weekend. I'll be wearing a beautiful dress, my hair and make-up will be perfect. But if you want the absolute truth, I don't care about any of it. My life is a mess and I want out…

Suicide was not the answer. I had to make my life count. I had to get to a hospital. I had to get those pills out of my stomach before anything happened.

My head was spinning. All I thought was that I needed to get out of the room but for some reason the door was jammed.

I can't clearly remember what happened next but I remember throwing myself at the door, crashing my full weight against it.

Those bruises on my face and shoulder everyone saw at The X Factor final three days later — most of them were caused by those moments trapped in that doorway.

I can't remember the pain but I can still remember the fear, panic and absolute confusion in my head…

If you think I was surrounded [in the hospital] by friends, relatives, other concerned celebrities and flowers, you would be wrong. Thanks to my relationship with Stephen, I was pretty much on my own apart from my security, my hairdresser and Simon my publicist…

On choosing a sleeveless dress for her X-Factor return after her suicide attempt
I would stand proud in this stunning white dress, the marks of my agony all over me. I asked for my hair to be pulled right back from my face. I needed to be seen. I needed all those bruises to be seen.

My message to the world and to my husband was going to be VERY CLEAR. I wanted people out there watching to be my witnesses. I took off my vast, square-cut diamond wedding ring. A ring I'd worn on The X Factor a few weeks before to show the world what a solid couple Stephen and I were.
The Sun has another excerpt from Mel's memoir, in which she talks about her sex life and how it went from consensual swinging and recreational drug use to horrifying and traumatic. She experienced blackouts and what sounds like near overdoses in some of those encounters. Stephen took 65 hours of video of her (that she knows of) to use as leverage. Her account of having to watch those videos was moving. She writes "I like sex. I am adventurous with sex. I have enjoyed threesomes. I have initiated threesomes. I enjoy a woman's body and I enjoy a man's body. I have participated in threesomes while being videoed… I am frightened when I see myself in some of these videos. I have seen myself used sexually in a way that I did not enjoy or want."
Mel is a enormously wealthy, famous woman and it took her two years after her suicide attempt to escape her abuser. This is just a small glimpse of how abusers operate, and it absolutely shows how women end up trapped in this vicious cycle. Also, you don't have to admire someone or consider them a perfect victim to have sympathy and believe that they were abused.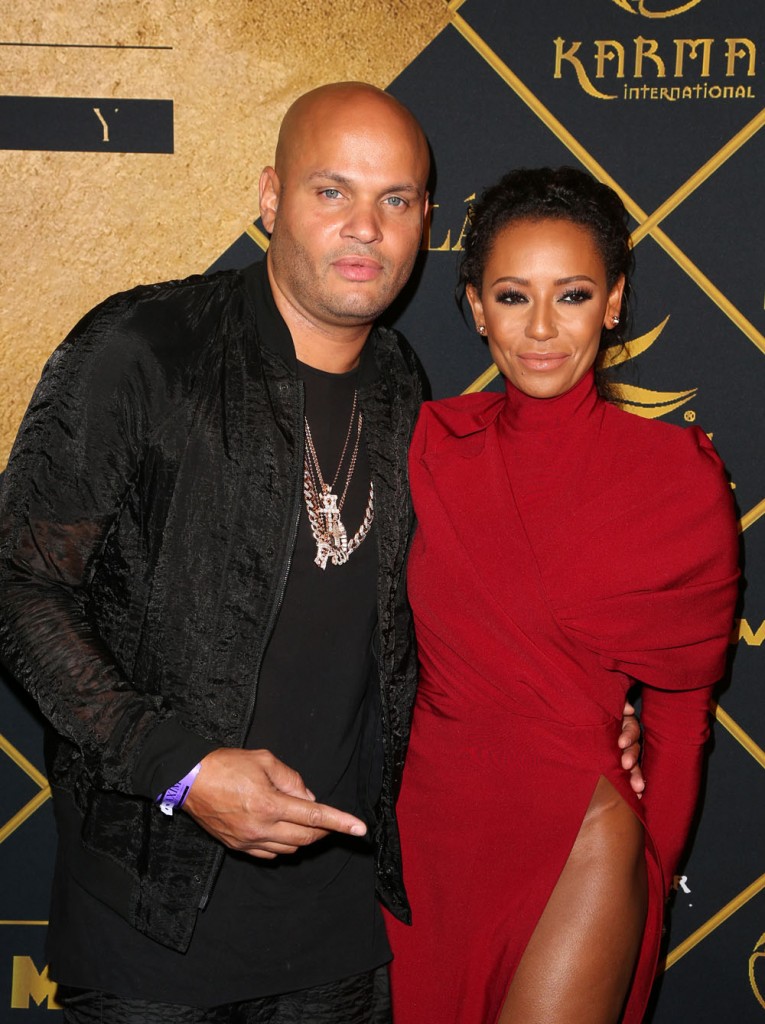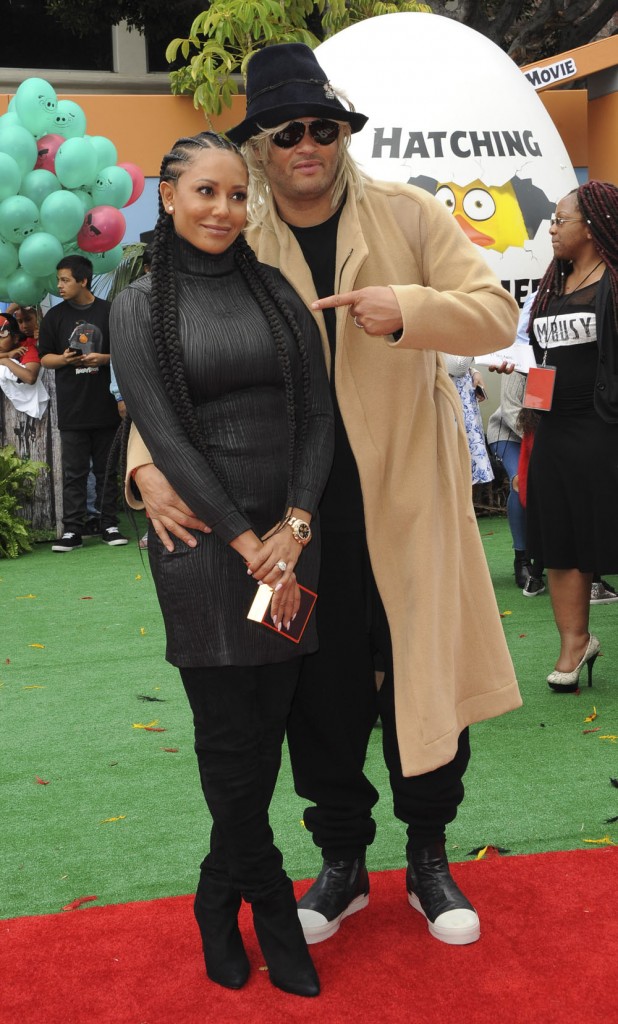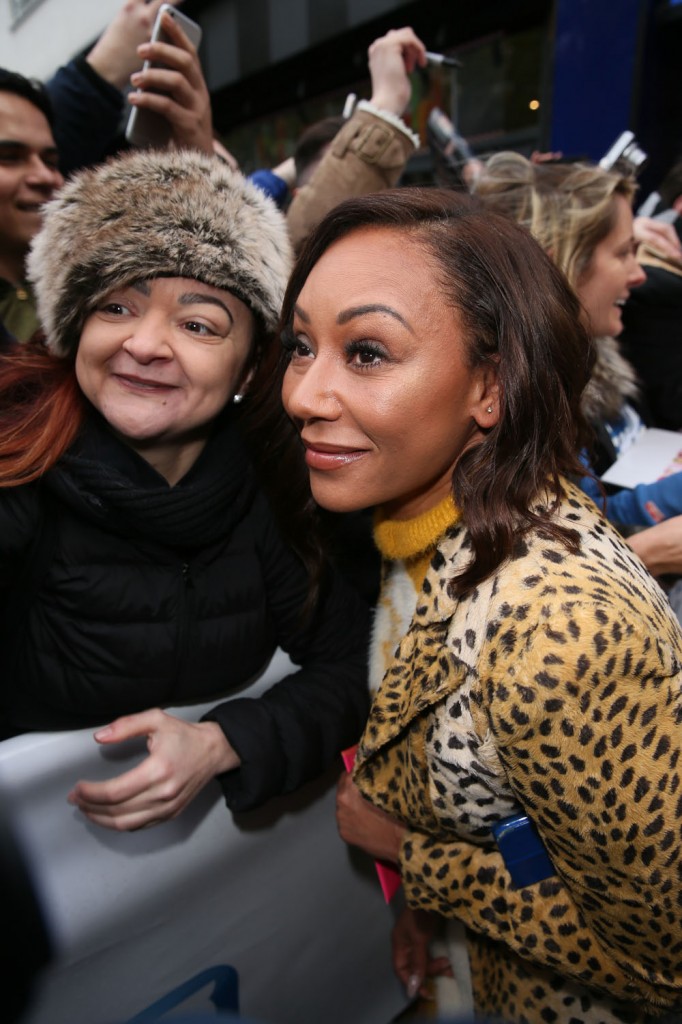 photos credit: WENN.com