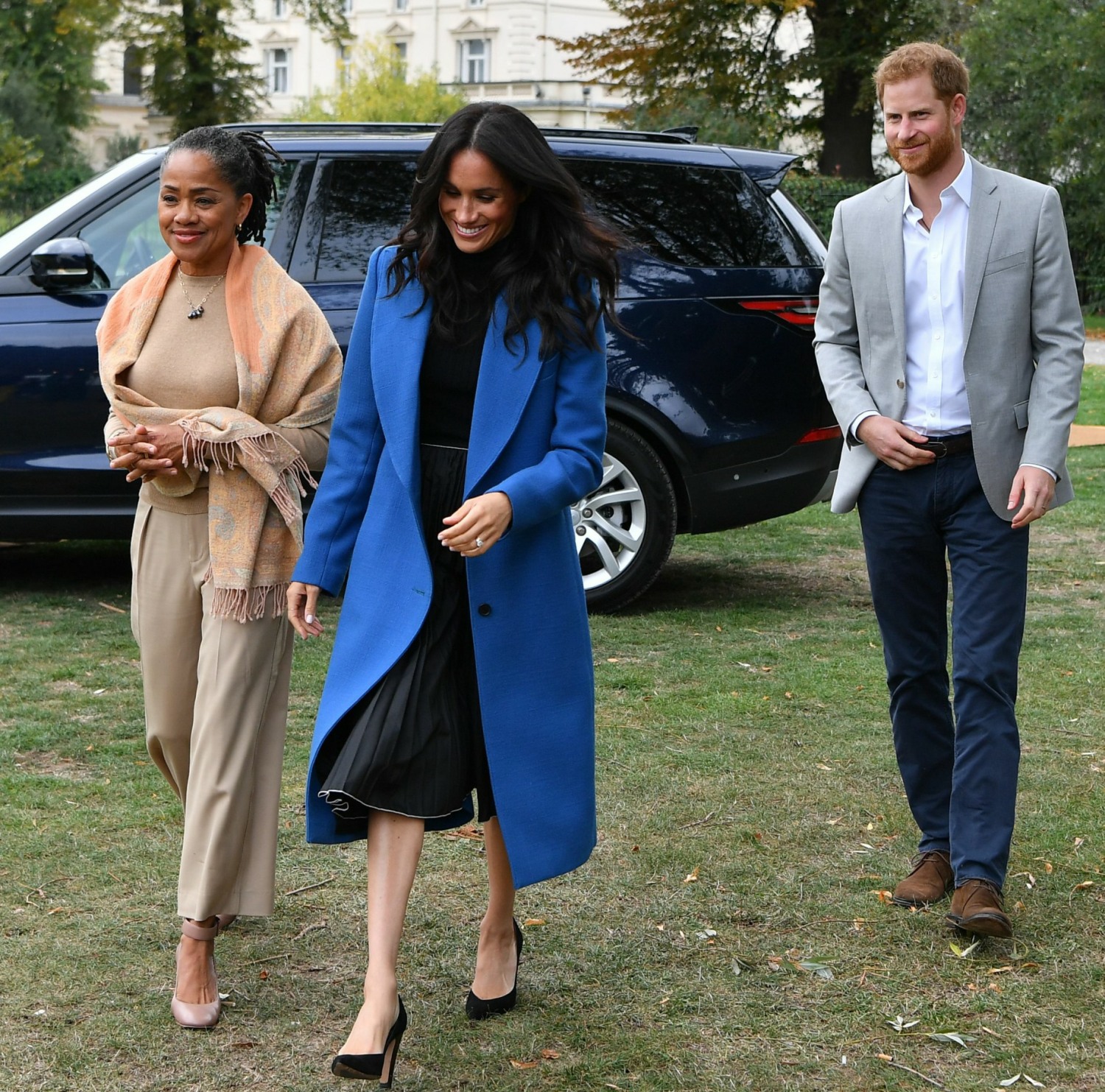 Prince Harry is currently on a two-day trip to Zambia. The trip was announced a few weeks ago, and it was first announced as just a Prince Harry trip – as far as I knew, Meghan was never going to Zambia. But according to the British outlets, the trip was originally conceived as another Royal Sussex tour for Meghan and Harry. Meghan said "nope" because she's so tired and pregnant, and because her mom is in town:
An 'exhausted' Duchess of Sussex has pulled out of a visit to Zambia over fears about the Zika virus – deciding to spend quality time with her mother Doria instead. Prince Harry will now complete the two-day tour of the African country alone while his pregnant wife rests up with her mother, who is visiting Britain. Officially, Harry was always supposed to make the trip alone but palace insiders say that it was intended to be a joint visit.

Meghan, 37, is believed to have been told to avoid foreign trips that risk exposing her to the Zika virus.

An insider told the Sun: 'As far as those on the ground in Zambia were concerned both Meghan and Harry were going. But Meghan is exhausted and, understandably, expressed serious concerns about travelling to a country with even the smallest Zika threat. In the end it was agreed Harry would go it alone and Meghan could rest-up and spend some quality time with Doria, who is down in the UK visiting.'
Considering Meghan managed to do, like, 95% of her schedule during the Sussex South Pacific Tour while pregnant, I think she's more than proven that she's the kind of pregnant woman who just gets up and does things and has a work ethic. That being said, in recent appearances, she has looked a tad barfy, and I'd be willing to bet that while her pregnancy has been relatively easy, she probably IS legit tired and her stomach isn't 100%. As for Doria Ragland being in town – Doria's visit means, to me, that Meghan probably wasn't ever really considering the trip to Zambia. It also means that there's fresh speculation that Doria will be moving into Frogmore Cottage next year:
Prince Harry and Meghan are planning to move into a bigger home so her mother can become a regular 'live-in' nanny. It emerged yesterday that Harry and his wife Meghan are to move out of Kensington Palace next month to set up home at Frogmore Cottage on the Windsor estate. This move would allow Meghan's mother Doria Ragland, who has just moved to the UK, to join them, and there would be room for a live-in nanny.

The 62-year-old, who lived in Los Angeles, is said to want to be a hands on gran and it is believed to the couple want her to have a wing of their next home.
This isn't the first time we've heard this speculation, and note how the Daily Mail's language changes – they don't have any kind of confirmation that Doria is moving to the UK full-time, nor do they have any sources claiming that Doria is hellbent on being a "nanny" to her grandchild. My theory is the same as it was months ago – of course Doria is going to want to spend more time with her ONLY CHILD and her first grandchild. Of course Doria will visit a lot, and maybe even have a home in the UK somewhere. But I think most of the pearl-clutching from the Daily Mail is just racist bulls–t about a black woman with dreadlocks "moving in" with the royal family.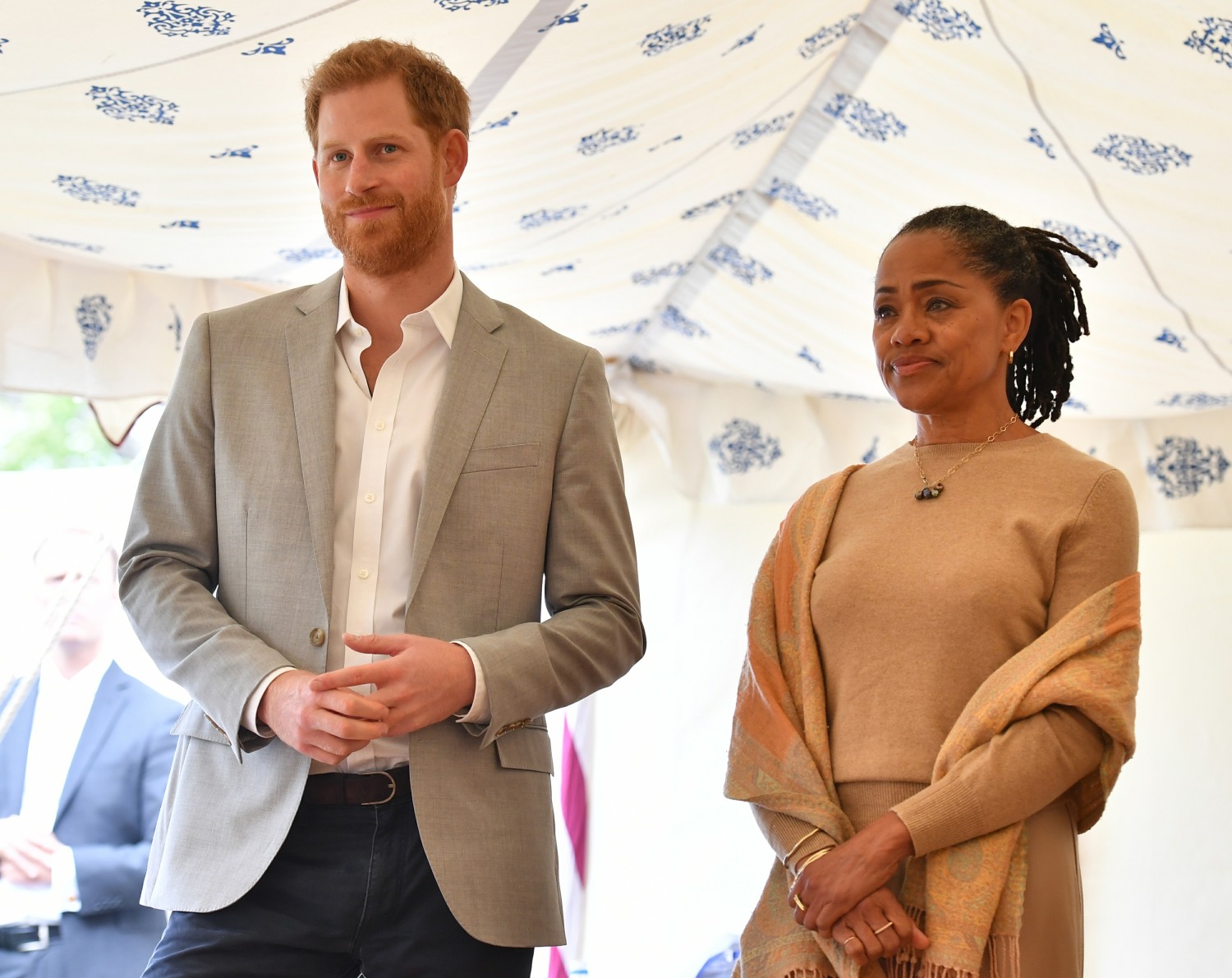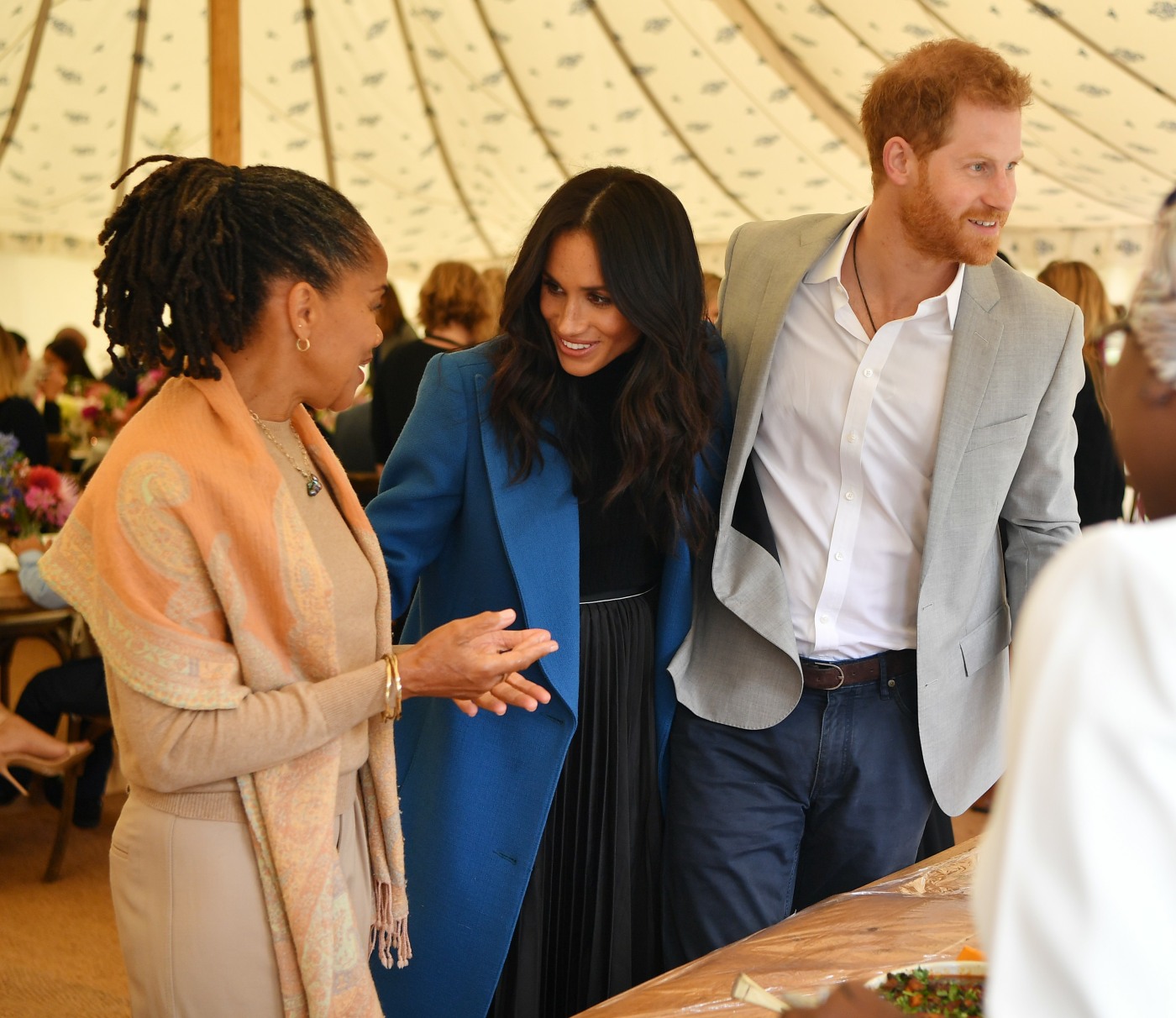 Photos courtesy of Avalon Red, Backgrid.