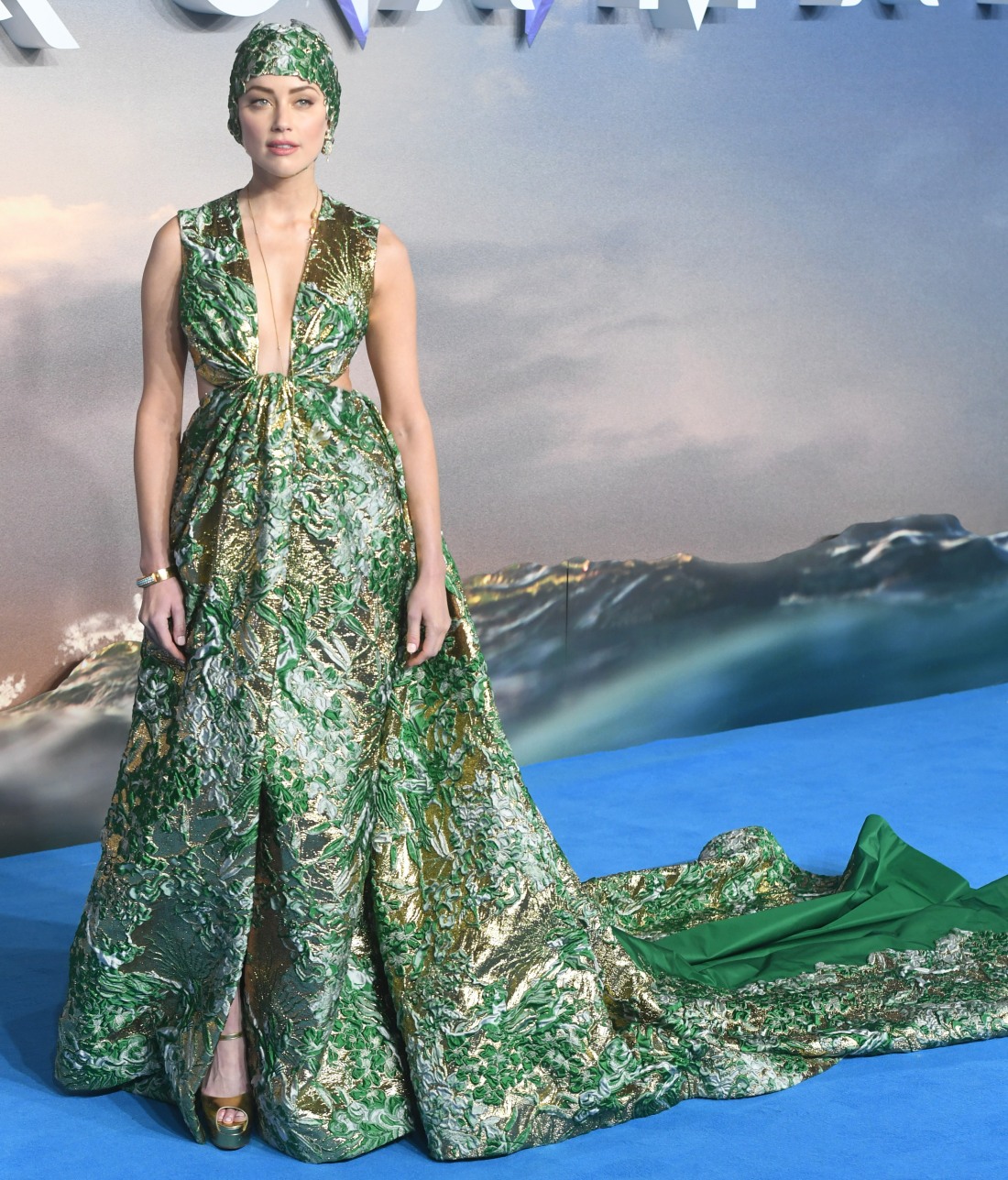 The Aquaman trailer came on before Widows, and every time I see it – I think this was the third time? – I'm blown away by how awful it looks. Like, the trailer even makes it look like a disaster, and they probably used "the best" parts for the trailer. Anyway, this Aquaman train is still on the tracks (barely) and so last night, the cast came out for the big London premiere. I didn't spy any photos of Nicole Kidman at the premiere, so she must have skipped it. Which is funny, because why did she even sign on to this mess? So instead of seeing Kidman roll out some hideous lace disaster, we got Amber Heard trying very hard to theme-dress and be on-point.
Amber's ensemble here is Valentino. I'm assuming (?) that she had the headpiece/swimmer's cap made special, because she wanted to look like a mermaid warrior or something. I mean, it is keeping with the Aquaman theme, in that she looks like she's covered in algae and she forgot to take off her swim cap before she came on the red carpet. Even if she had skipped the swim cap, am I alone in not really thinking the Valentino gown is all that? The fabric is too heavy, and it looks like she had a Gone With the Wind-style dress made out of an old tapestry.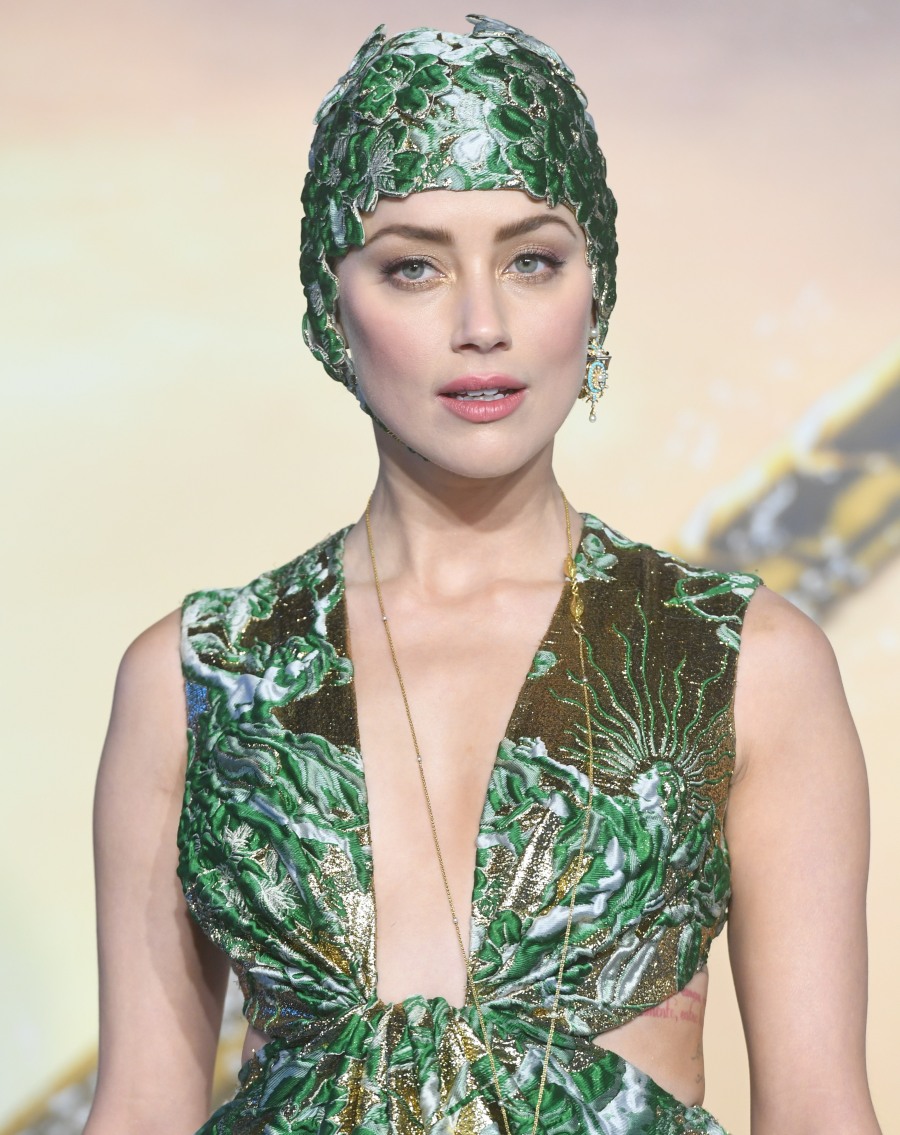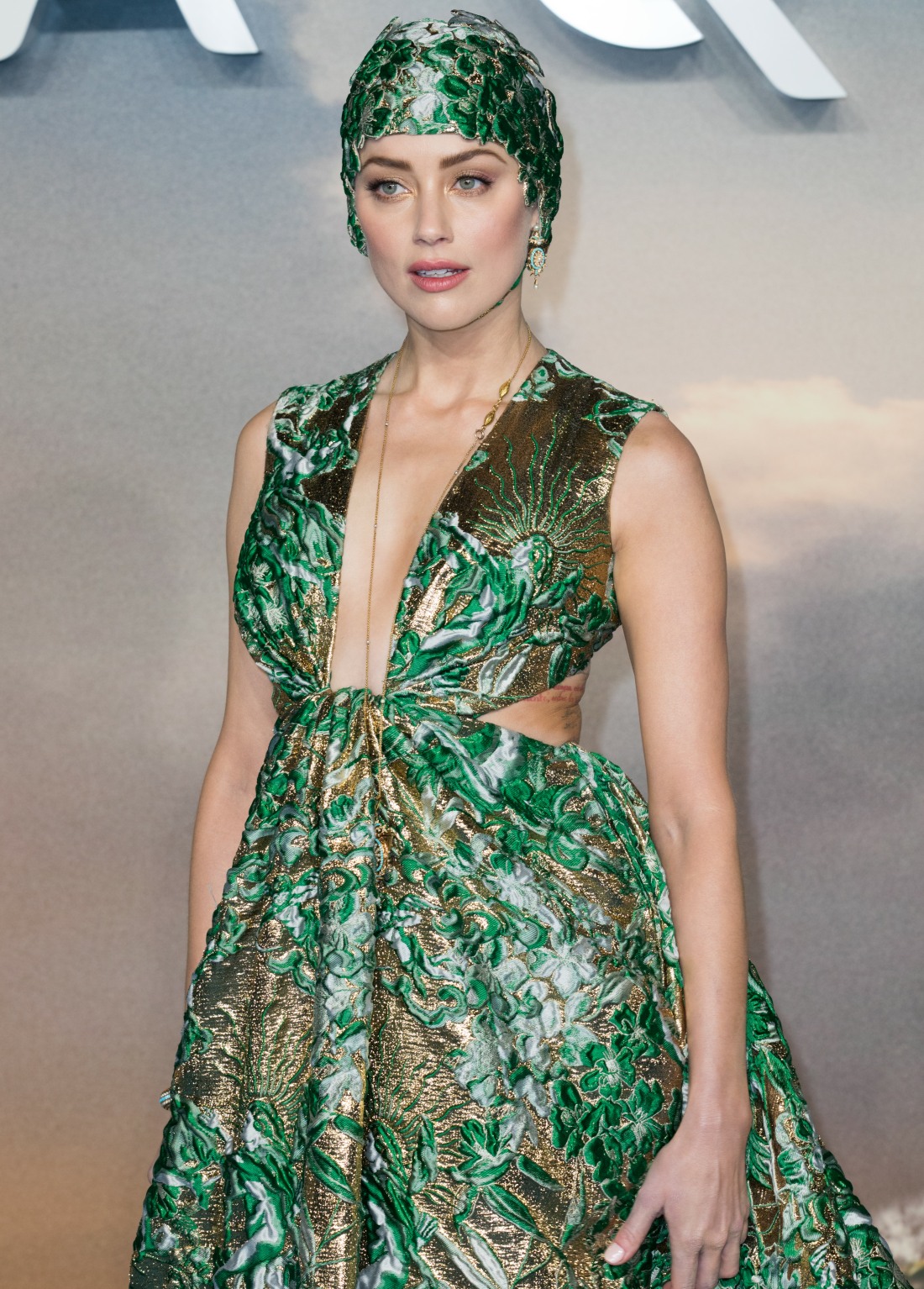 Bonus photos of Jason Momoa, who chose to briefly theme dress by… carrying a trident on the red carpet. Otherwise, he just looked normal (hot-normal) in a leather jacket and some slacks from the '90s.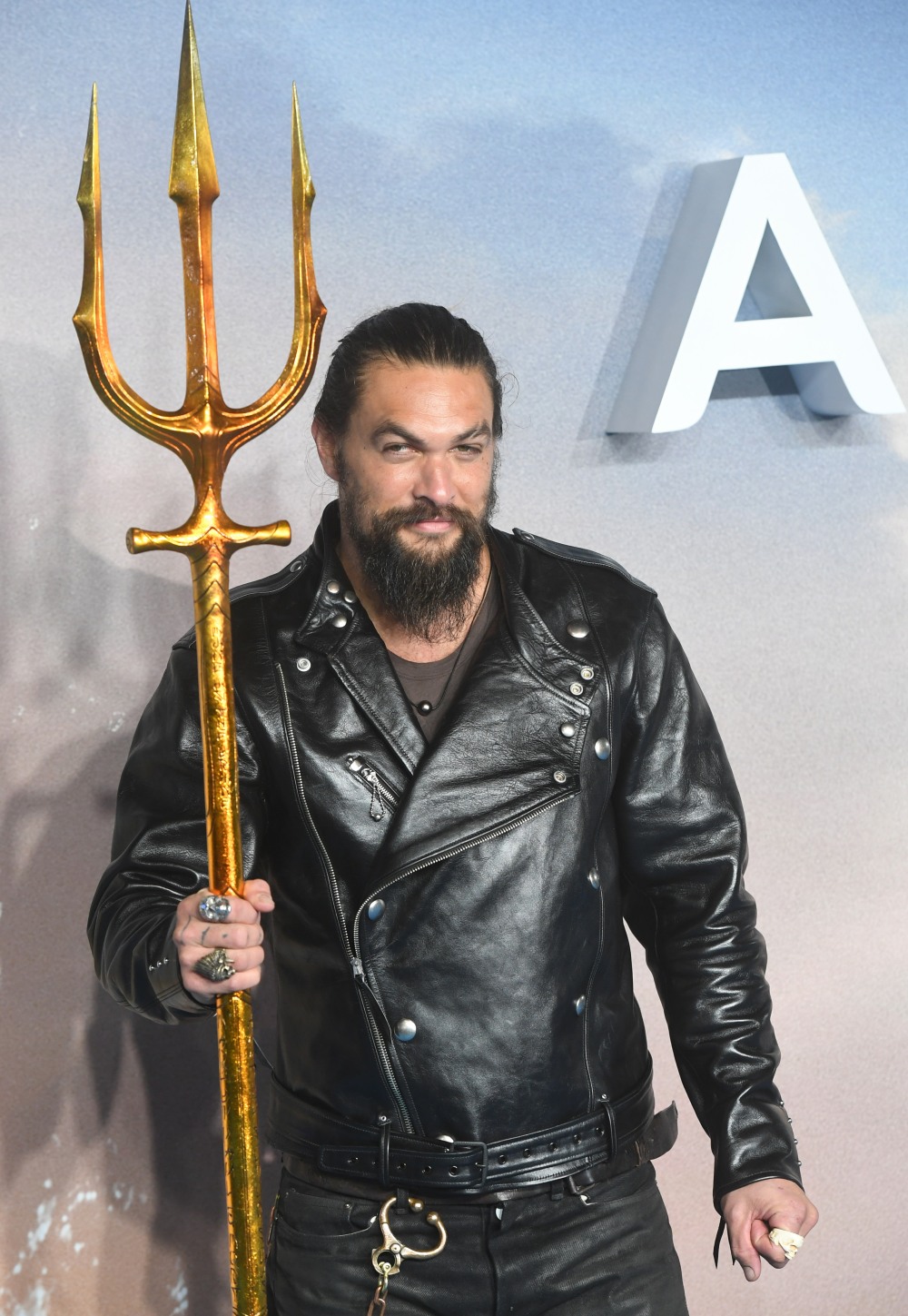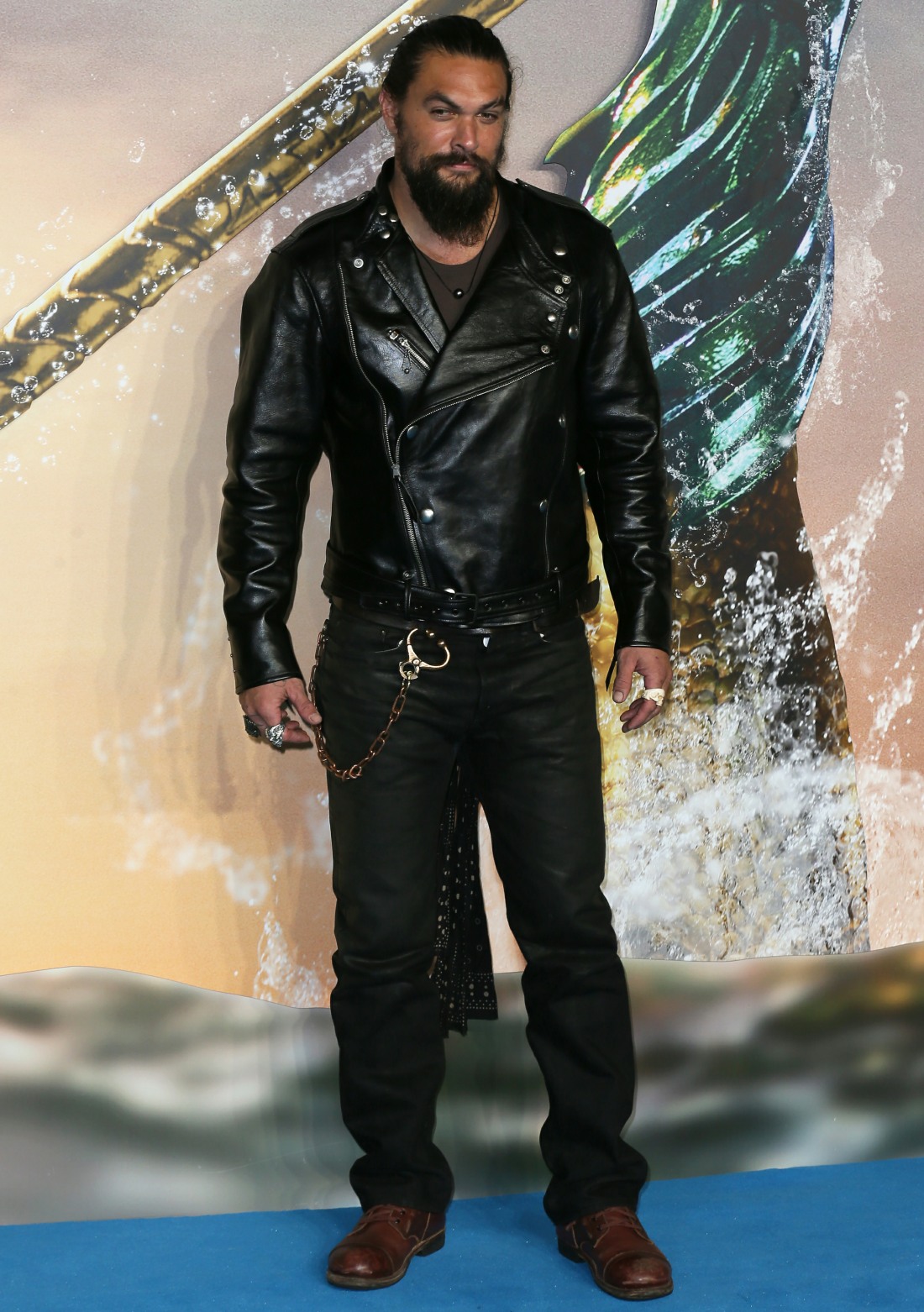 Photos courtesy of WENN.