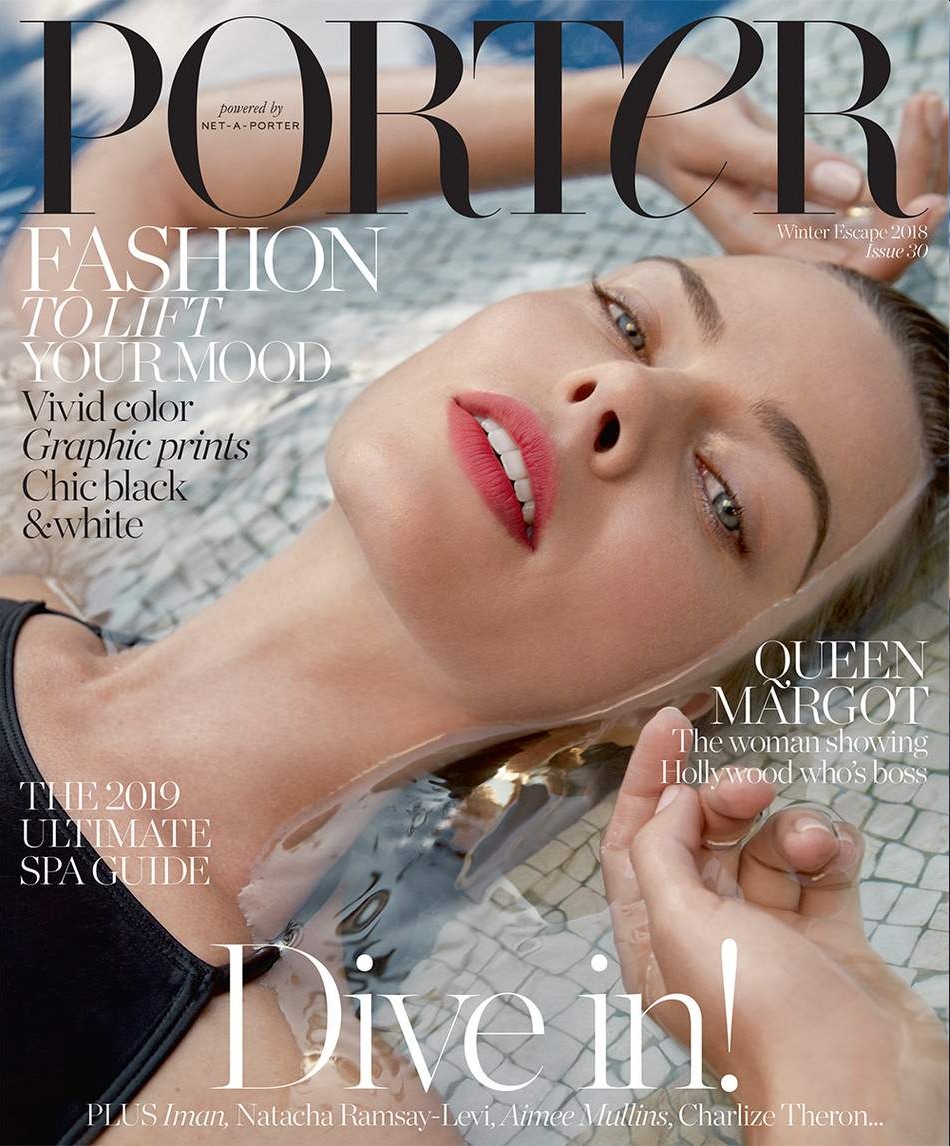 Margot Robbie is a lovely person, but I generally find her to be a boring interview. That wasn't the case here, with her Porter Magazine interview. They did a long-read with Margot and they covered a lot of subjects, from her role in Mary Queen of Scots (where she plays Queen Elizabeth I), to her costar Joe Alwyn (she didn't know about his relationship with Taylor Swift), to Once Upon a Time in Hollywood (where she plays Sharon Tate) to MeToo and a lot more. You can read the full Porter piece here. Some highlights:
On working with Quentin Tarantino: "That's a life goal. When I first sat down with my team in America and they asked me what I wanted out of my career, I said: 'Pie in the sky? Tarantino.' Everyone asks me: 'How is it? How is he on set?' I've been on sets for pretty much the last 10 years and I still walk on and think, 'This is soooooooo coooool! Look at that! That's amazing! Oh my gosh!' I'm like a kid in a candy shop and then Tarantino walks on and he's got the same, if not more, enthusiasm and he's so excited. It's his film set and he's not jaded at all – he's just so happy to be there."

Whether she Polanski to speak about his wife? "No, I didn't, but he wrote a book and there's so much detail in there that I actually didn't need to."

She didn't come from wealth: "I had the best upbringing. I know that I can get by with very little money. I know how to do it. I've done it and I'm not scared of it."

Marrying Tom Ackerley & working with him: "I always thought, 'Urrgghhhh, being married sounds really boring.' I thought I might bite the bullet in my late thirties and see how it goes. I'm a great advocate of doing business with your partner. Being married is actually the most fun ever, life got way more fun somehow. I have a responsibility being someone's wife, I want to be better."

On babies: "No! Definitely not. Three days ago my husband stopped by a dog shelter on the way back from the airport, and we now have a pit-bull puppy. We already have a two-year-old [dog] who still acts like a puppy. I love him but he's a handful, and for the last three days I haven't slept. I'm like, 'We're fostering her for the week,' and my husband's saying, 'No! We're keeping her.' And I'm saying, 'We absolutely cannot and if anything, you are now cementing in my mind that we cannot have kids. I can't cope with two puppies, let alone children!' If I'm looking into my future 30 years from now, I want to see a big Christmas dinner with tons of kids there. But definitely not at the moment. That's 100 percent certain."

Whether things have gotten better for women post-MeToo: "Definitely, definitely. In terms of people viewing it as a problem that they can say no to. Or even calling it a problem. I've said this before, but I didn't know what constituted as sexual harassment until the #MeToo movement. I'm in my late twenties, I'm educated, I'm worldly, I've traveled, I have my own business, and I didn't know. That's insane. I didn't know that you could say, 'I have been sexually harassed', without someone physically touching you, that you could say, 'That's not OK.' I had no idea. I now know because I've researched what constitutes illegal sexual harassment so as to have negative connotations for your job and how you get paid."
"I have a responsibility being someone's wife, I want to be better." That's sort of a weird statement, right? I'm not going to go too deep on it because I think it was just an off-hand comment about how much she loves being married, but it comes across as Stepford-ish. I liked what she said about babies and dogs though – she's not in the mood to have babies right now, and her husband keeps bringing home puppies.
As for all of her joy about working with Tarantino, all she did was remind me of how problematic this film is going to be. She's playing Sharon Tate and there are photos of her on the set with a pregnant belly, meaning the film will absolutely feature her murder, I am sure. Ugh. And don't forget, Emile F–king Hirsch is in this mess too.
Here are some photos of Margot-as-Sharon Tate. Ugh.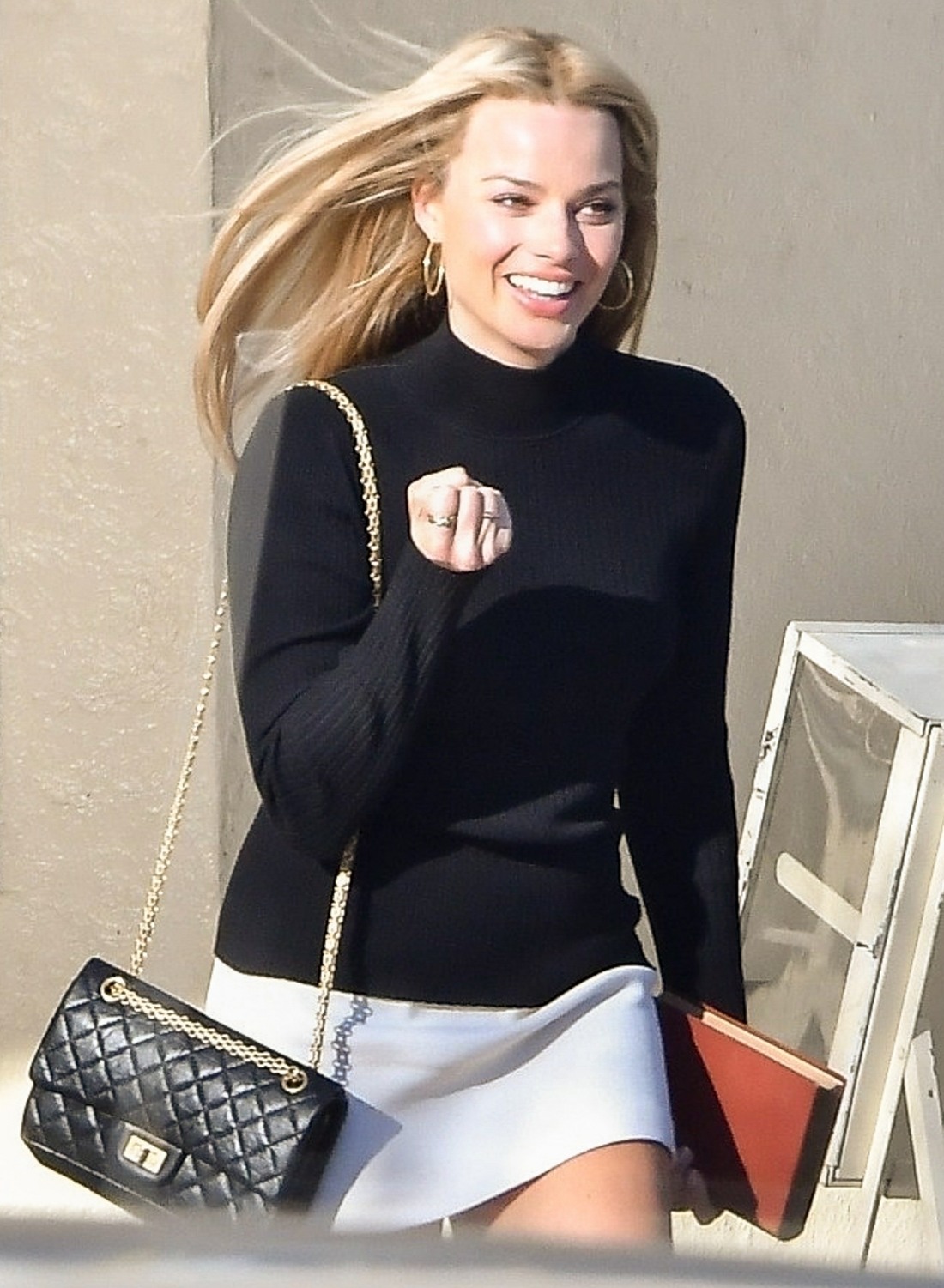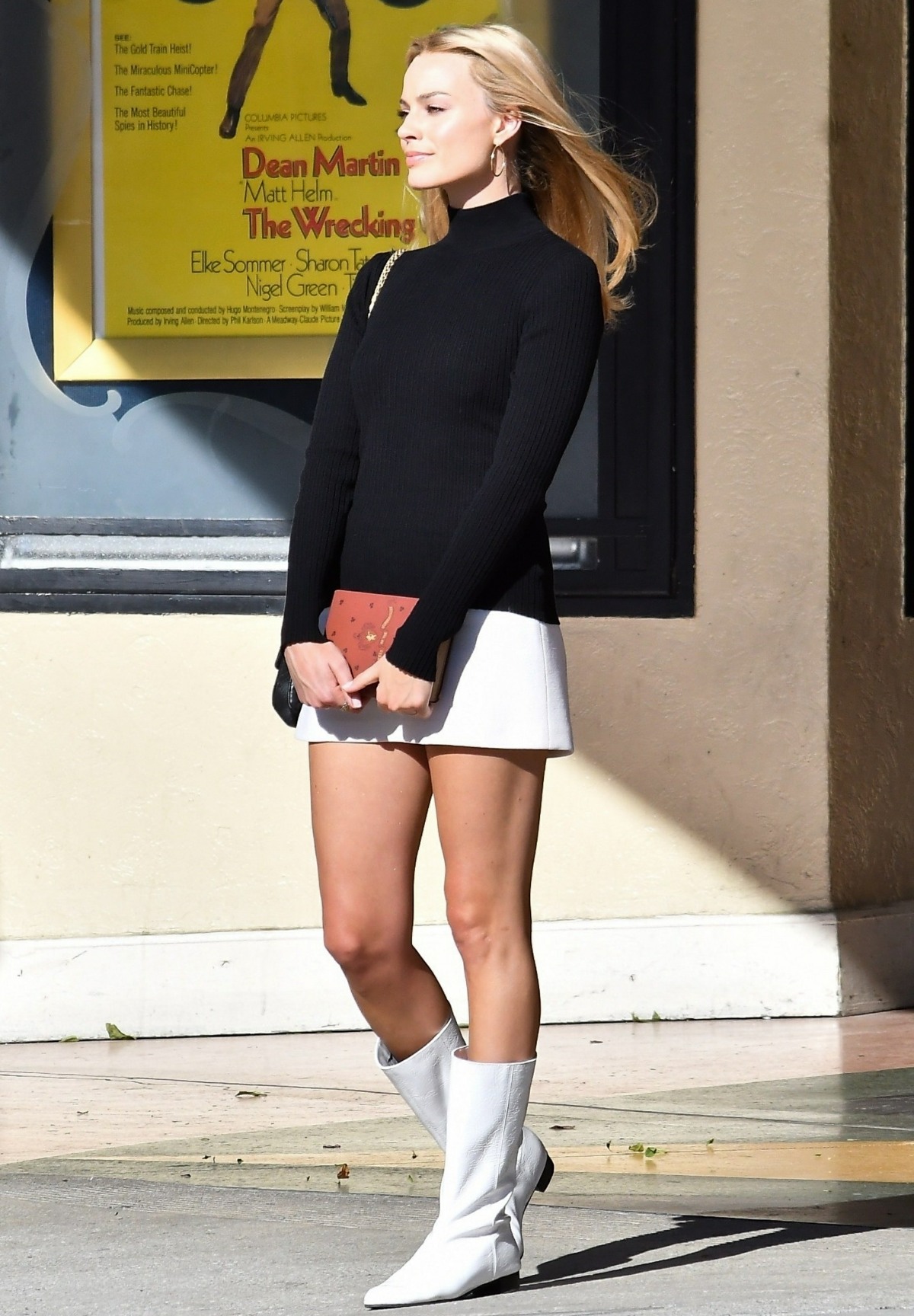 Cover courtesy of Porter, additional photos courtesy of Backgrid.