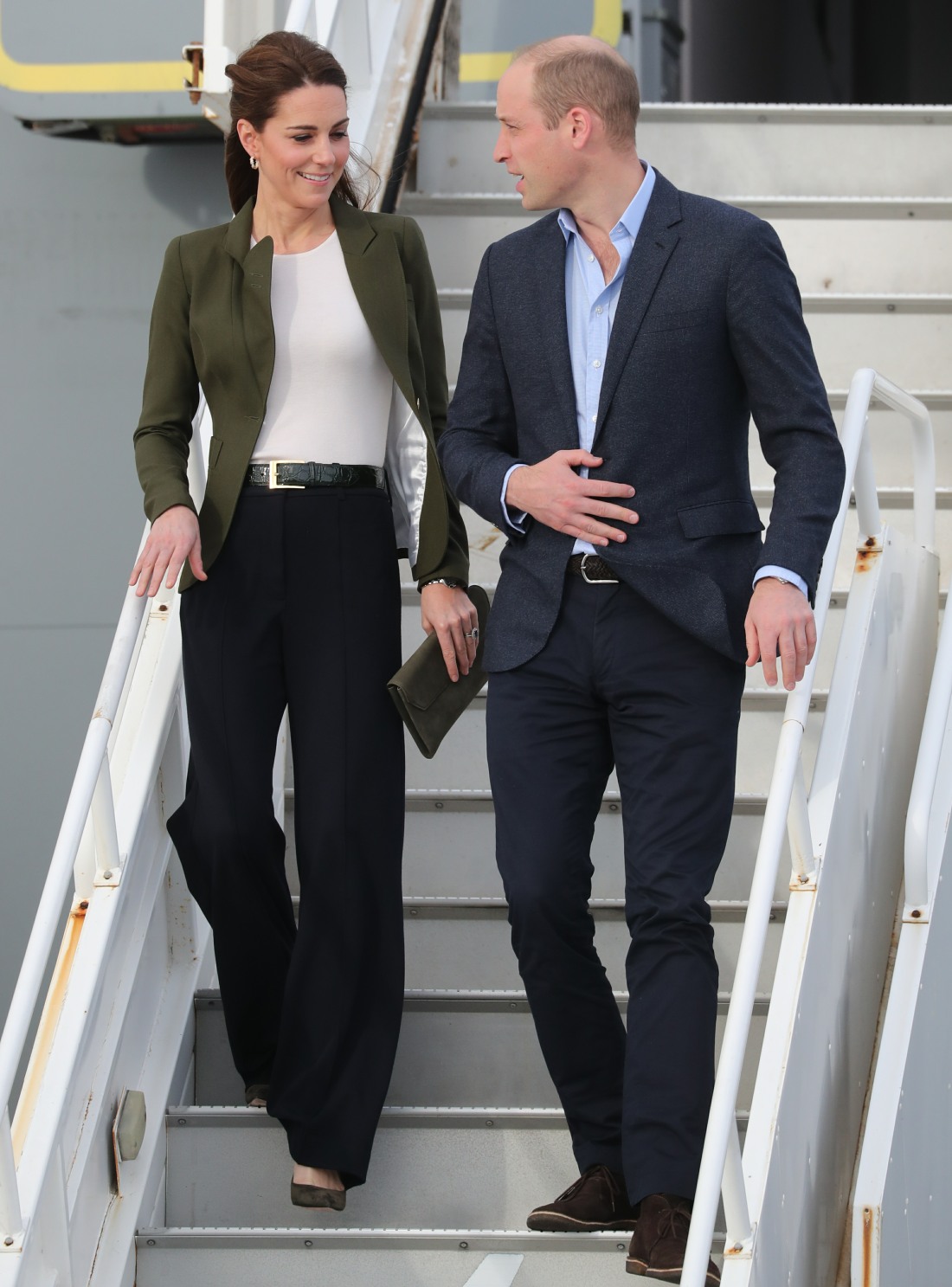 The Duke and Duchess of Cambridge arrived in Cyprus today to do another holiday party for RAF personnel and RAF families. Yesterday, Will and Kate hosted a Christmas party for RAF families at Kensington Palace, and it seemed to go pretty well – Kate even made a speech! The palace party was exhaustively covered by the Kensington Palace social media, further confirming my theory that the Cambridges were at least partially to blame for the smear campaign against the Sussexes as a way to bring media attention to Will and Kate's December activities.
I really liked Kate's Christmas-y outfit yesterday, at the Kensington Palace party. I was hoping for more of the same today with the Cyprus visit – something warm and wintery, maybe in red. What we got was… an honest to God pantsuit. After seven and a half years, Kate finally wore a pair of proper trousers combined with a simple blouse and a professional-looking blazer in muted green. After years and years of coatdresses and lace and button-slathered blue dresses, Kate has FINALLY invested in some smart trousers and separates? It's so weird. It's almost like she finally realized that she doesn't have to have a closet full of ONLY coatdresses. But that realization happened quite suddenly. This year. I'm sure it was just a coincidence. And I'm sure all of the British media outlets are preparing to write pieces on how Kate is "breaking protocol" by wearing trousers too. I don't have an ID on the trousers yet, but WhatKateWore thinks the blazer is Smythe.
Will and Kate brought letters and gifts on their flight to Cyprus, and a palace aide wants us to know that William "had been very keen to do something for the RAF community for some time." Yes, Jason, we know that Will and Kate have been keen for some time.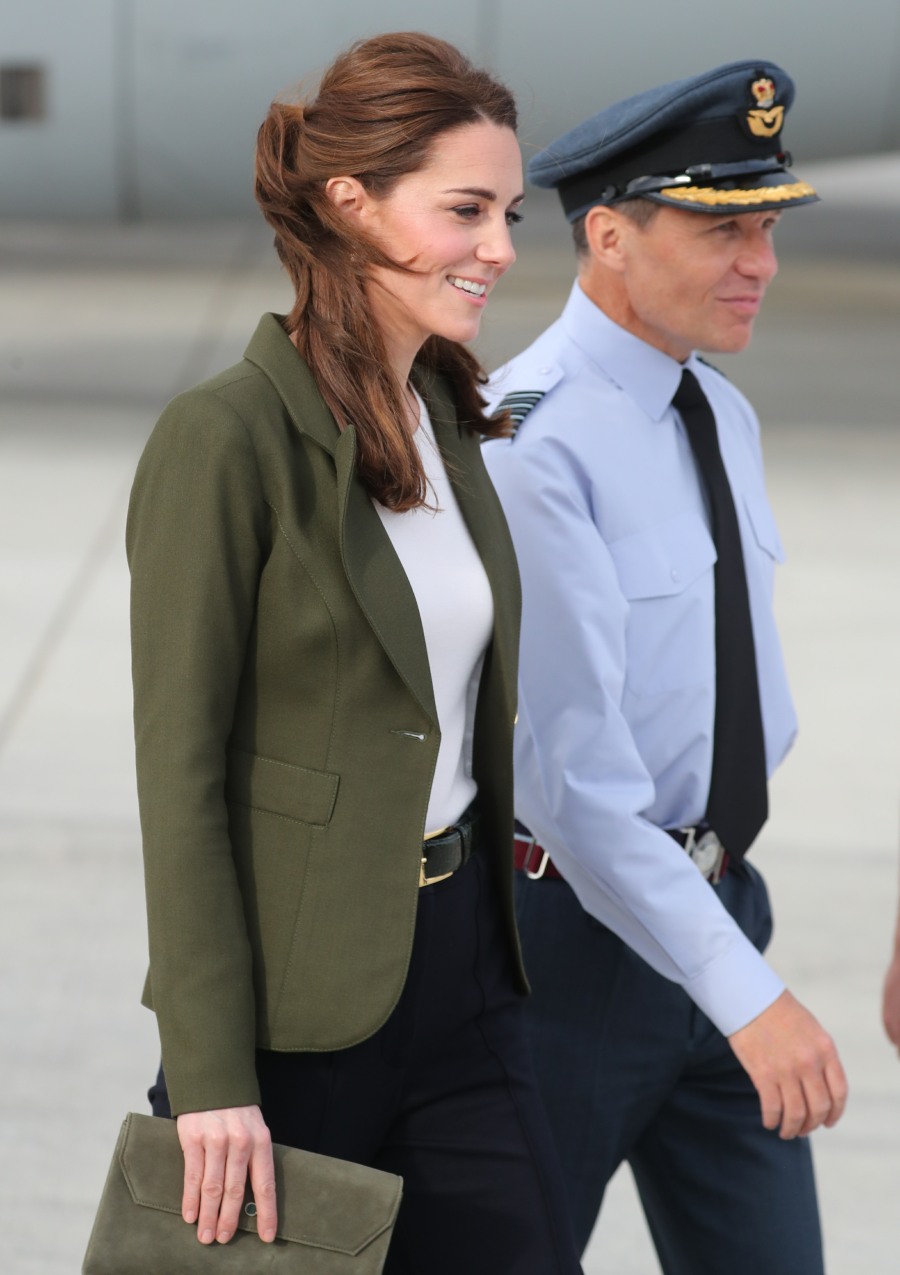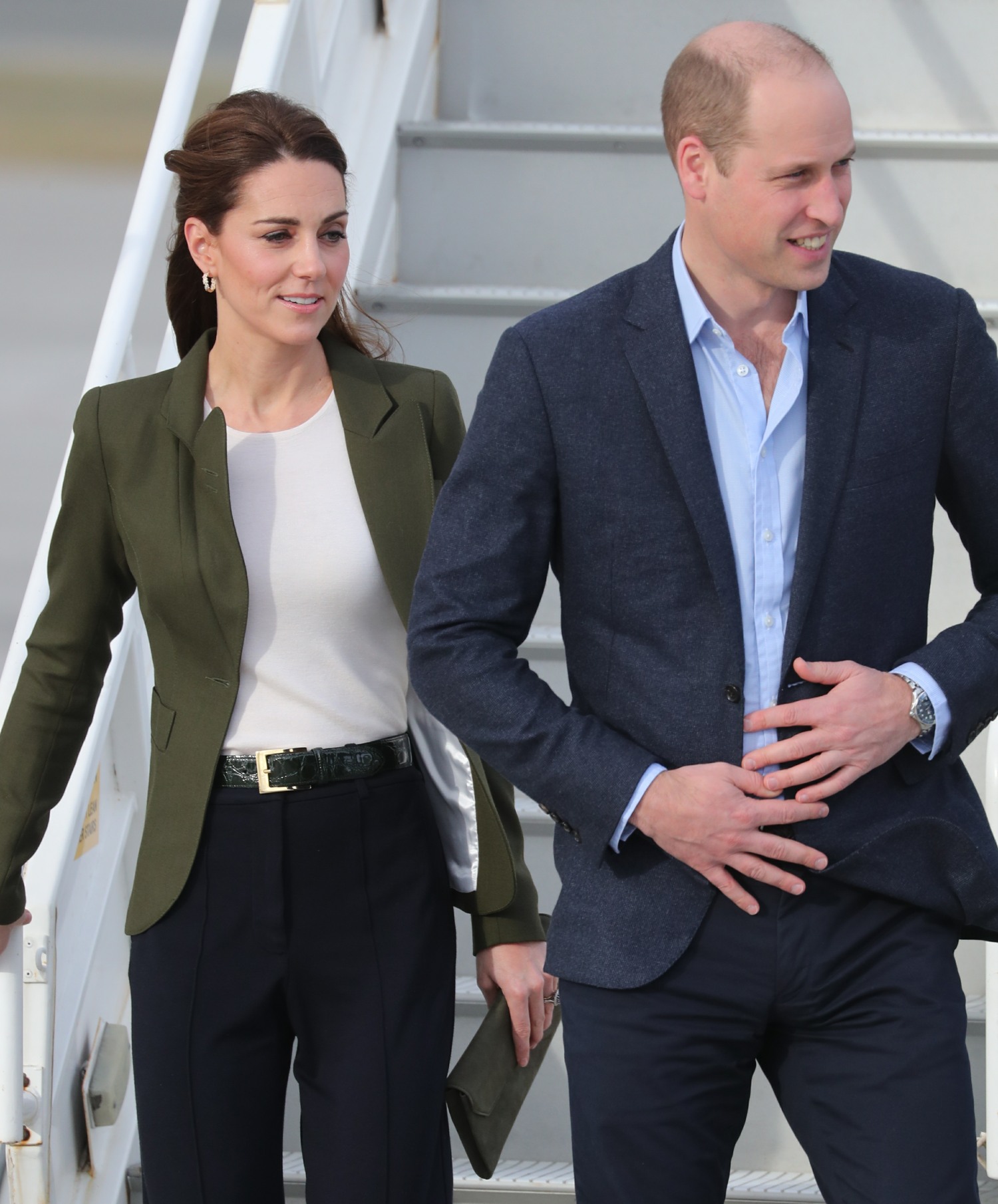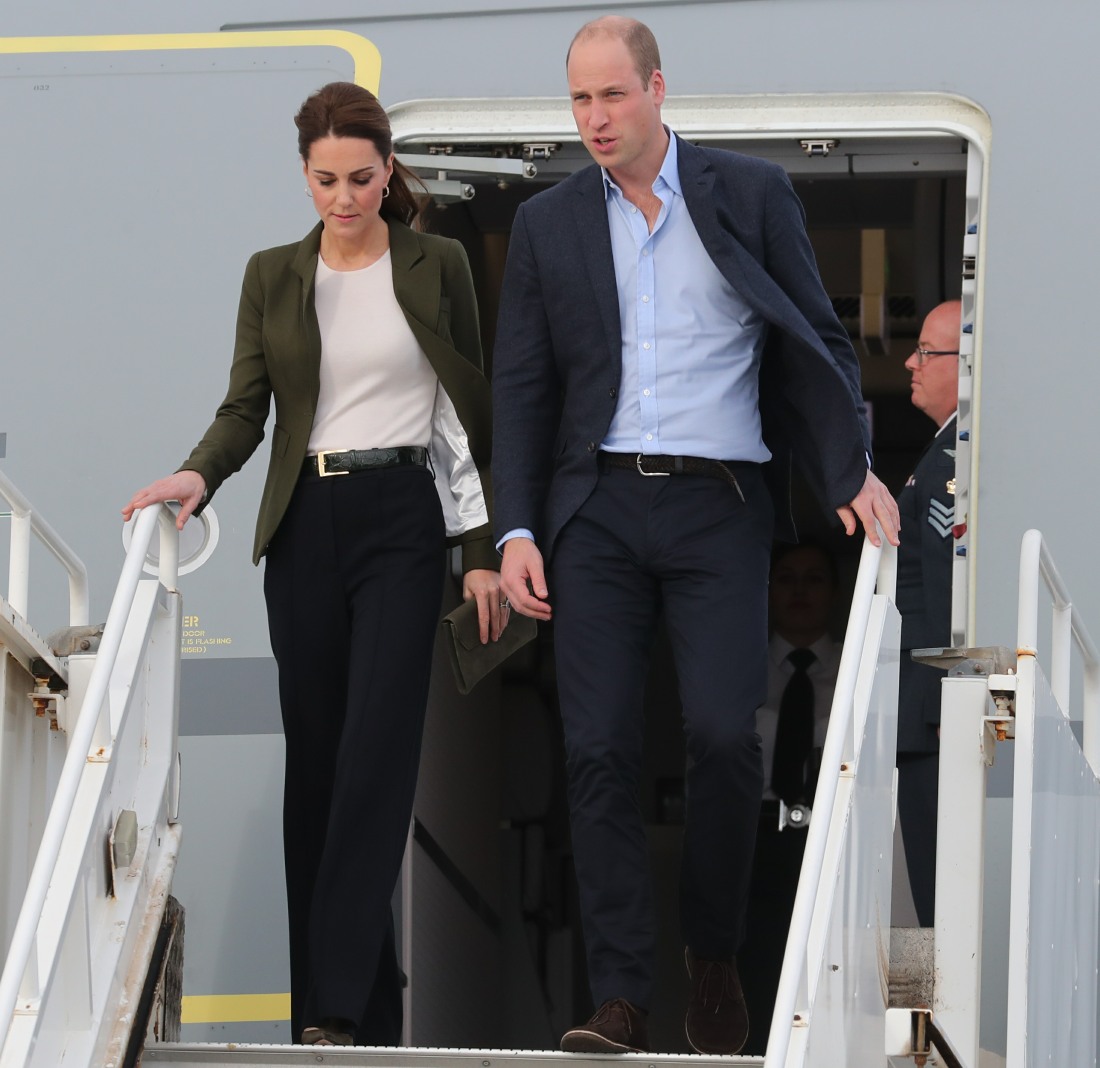 Photos courtesy of WENN.