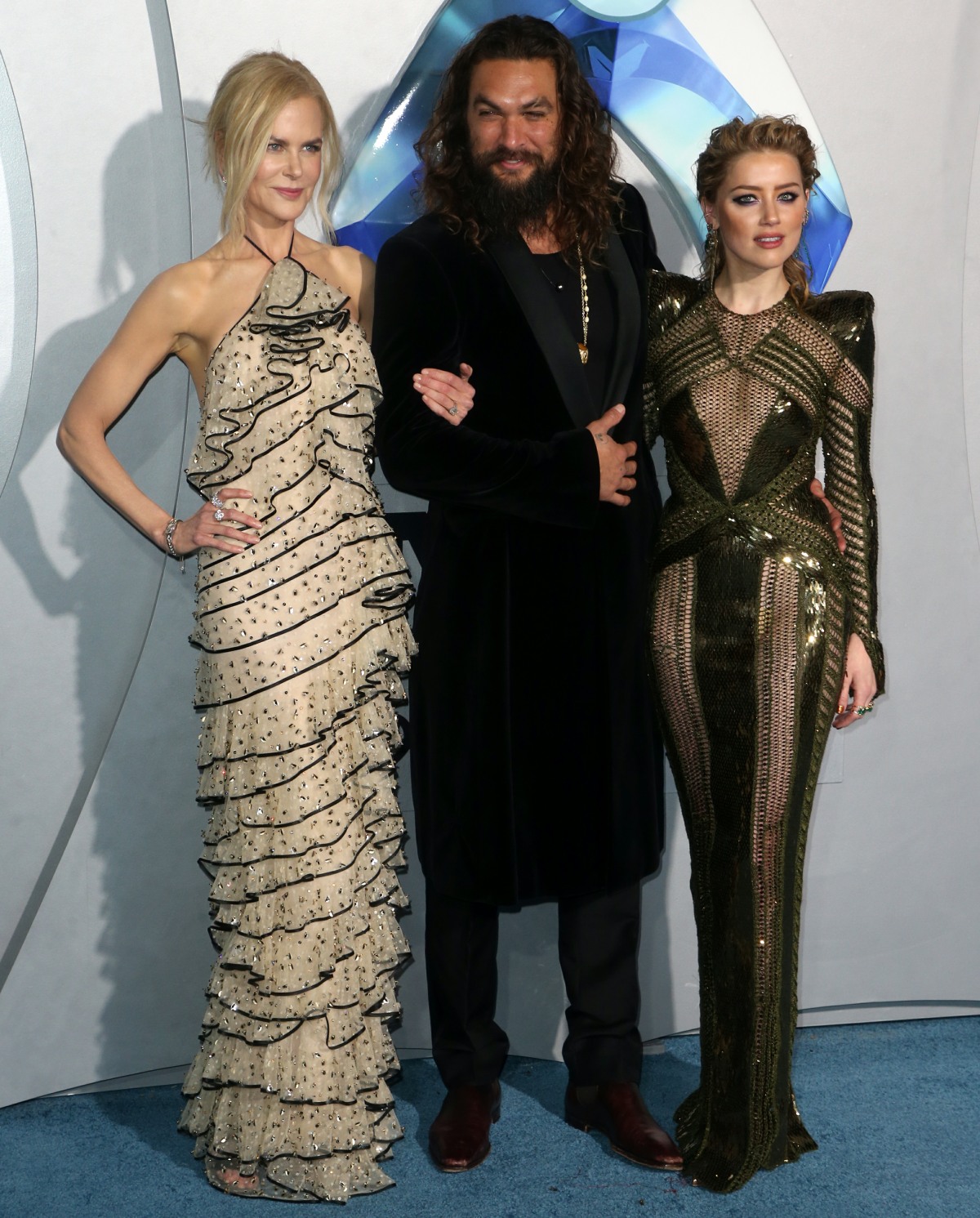 Here are some photos from the big LA premiere of Aquaman last night. All of the stars were there for this waterlogged disaster. I mean, maybe I'm being too harsh – maybe it will make tons of money, who knows. The trailers and ads still make me laugh, and not in a good way. Jason Momoa was flanked by ladies for the premiere – his wife Lisa Bonet was there, his mom was there, his kids were there, and he happily posed with his on-screen "mom" Nicole Kidman and his on-screen love interest Amber Heard.
Nicole wore Armani Prive, and this does not look like Armani to me at all. It looks like Valentino or some label known for aggressive ruffles. The ruffles hurt my soul. Ugh. This is – by my recollection – the only red carpet appearance Nicole has made on behalf of Aquaman. It's almost like she just took a paycheck from Warner Bros and then shrugged off promotional duties. Also: Nic needs a new hairstylist. Whoever is doing her hair these days is drunk or high or both.
Amber Heard wore a gown by Julien Macdonald. At least she doesn't look like Esther Williams in a swim cap! No, I actually really like Amber's styling here – the dress isn't my favorite, but it looks good on her and I love her hair color these days. Her body is crazy too. Sigh… she's so beautiful, and such a charisma vacuum on screen.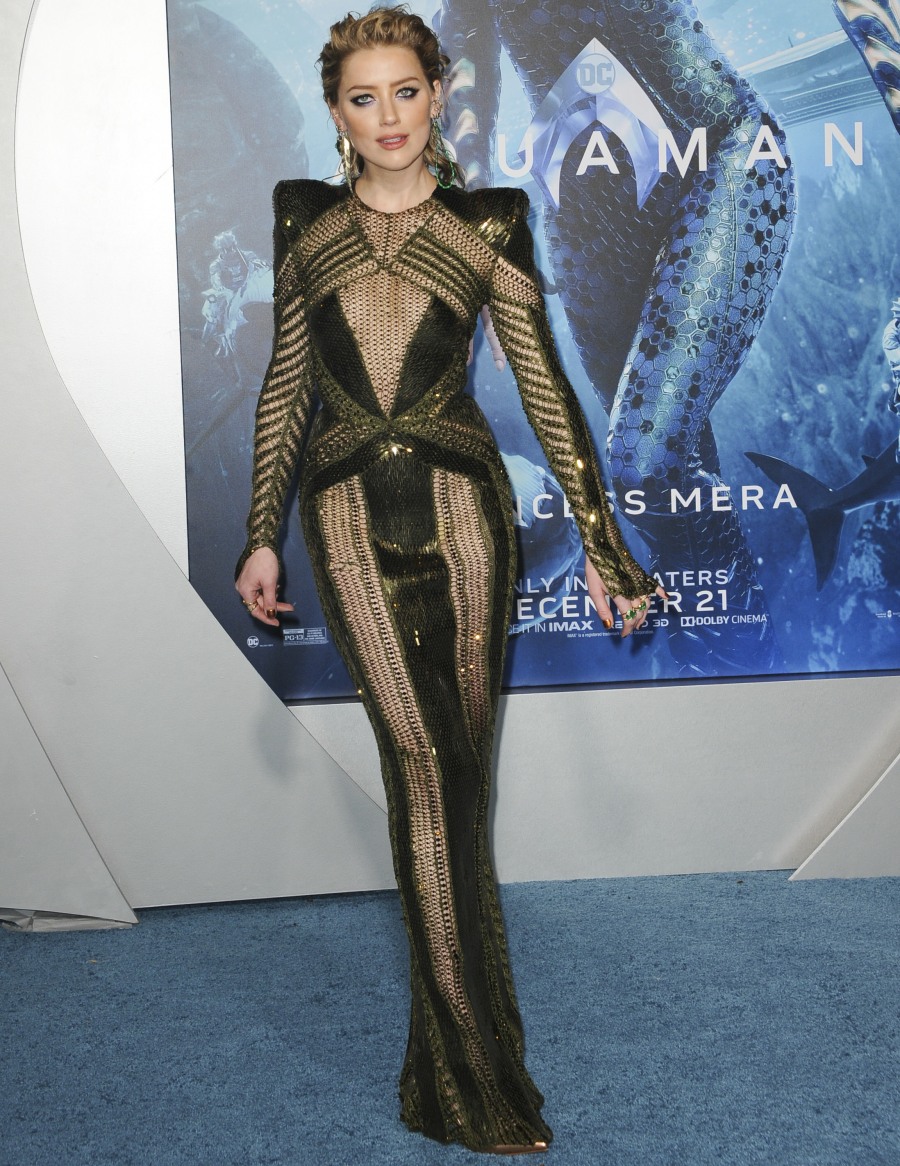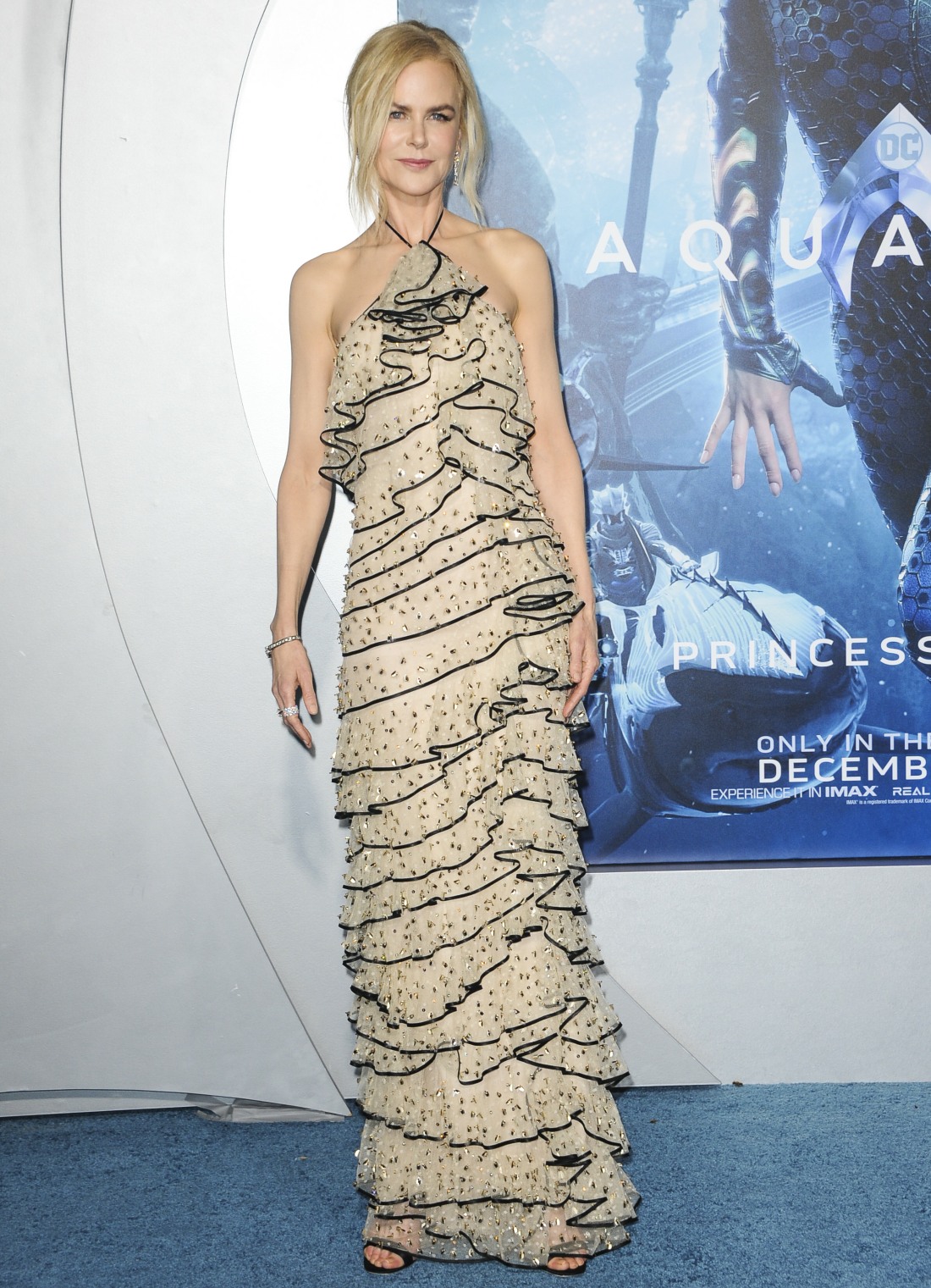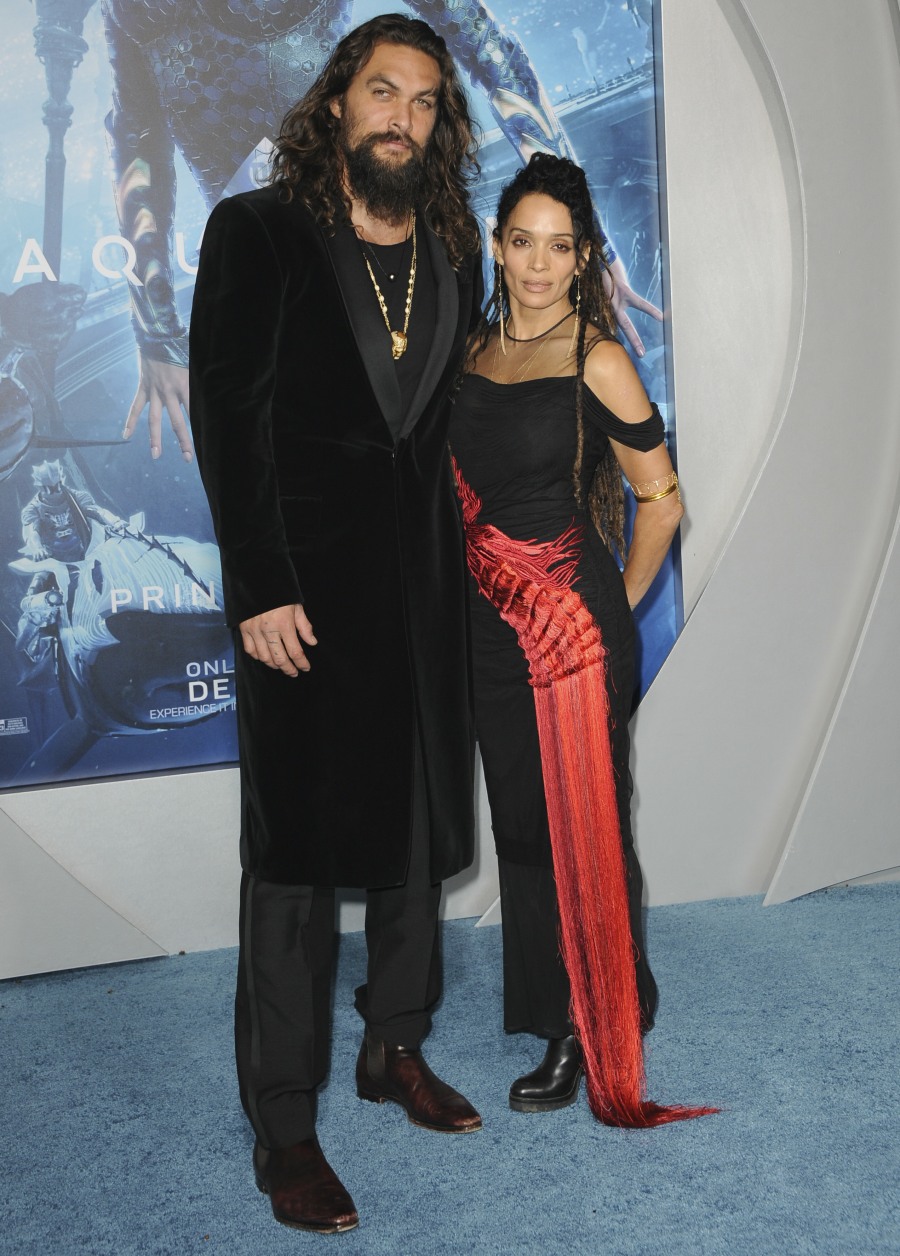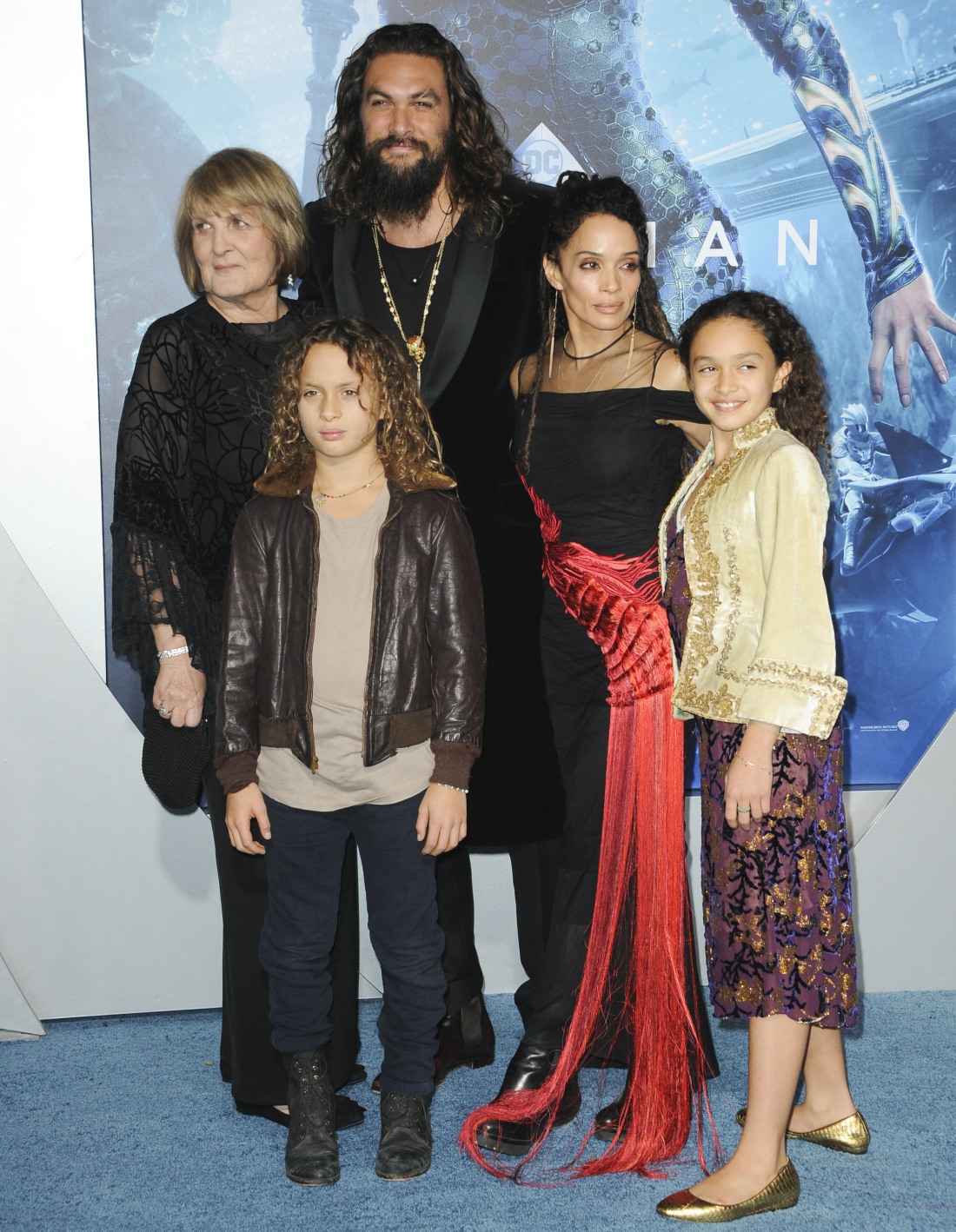 Photos courtesy of WENN.