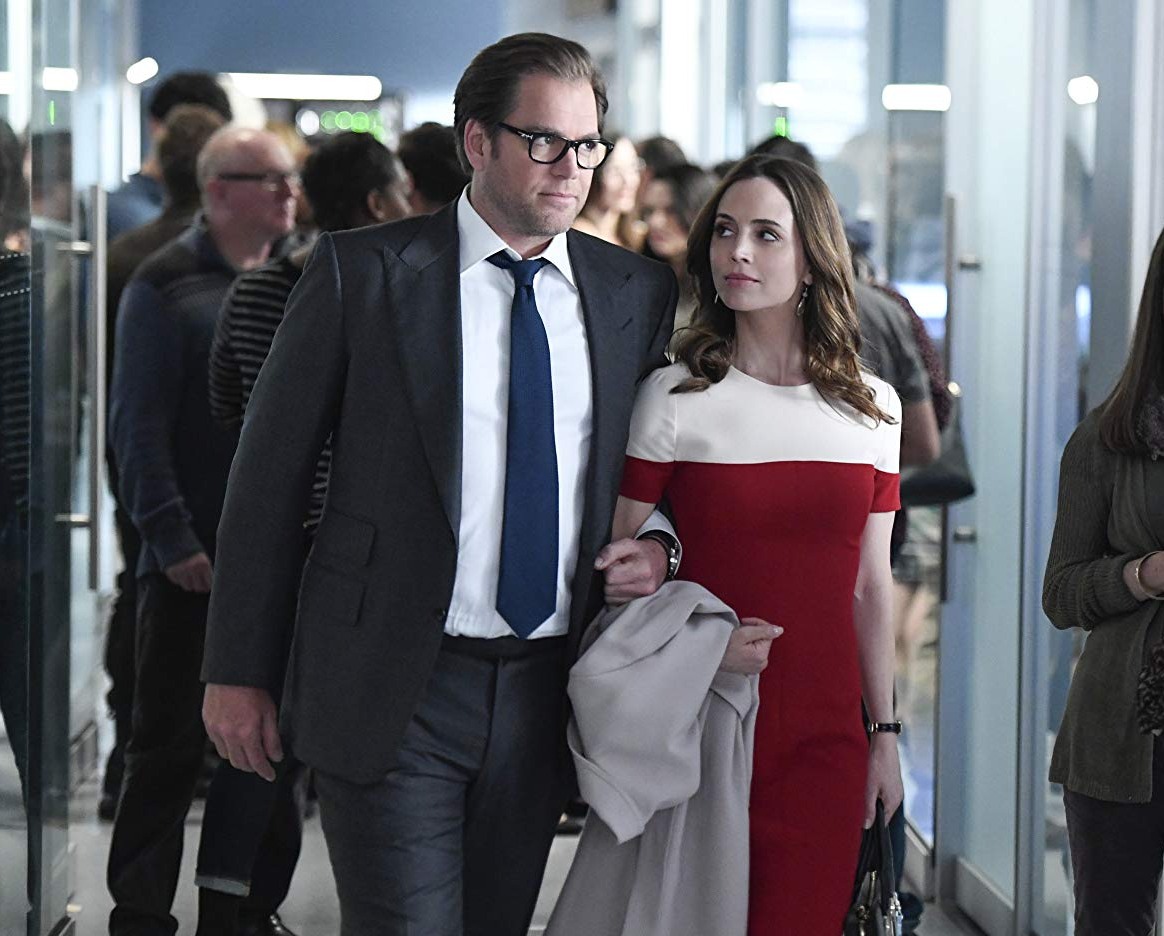 I stopped writing about the Les Moonves-CBS issue because those stories got few comments, and the stories were incredibly depressing. Les Moonves created a culture of sexual harassment, sexual abuse, sexual assault which permeated throughout all levels of CBS. He was a violent misogynist who loathed programming for or about women. He sexually harassed and abused dozens of women over the years as chairman and CEO of CBS. He used his power and authority to proposition women and then "punish" them if they said no to him or raised any kind of issue.
As I said, Les Moonves' actions and attitude permeated down to all levels of CBS. But even this surprised me – Michael Weatherly is best known, to me, for playing a beloved agent on NCIS. Several years ago, Weatherly left NCIS and CBS kept him in-house, and gave his the lead role on Bull. In 2017, Eliza Dushku was brought in for a guest-star arc on Bull, and the producers liked her so much, they wanted to expand the character so she could be a full-time cast member. Only that didn't happen, because Weatherly was profoundly gross to Dushku, and when she complained, the permanent role never appeared.
Eliza Dushku was paid $9.5 million by CBS in a secret settlement after she accused Michael Weatherly of harassment and was subsequently written off of Bull. The actress, 37, first came forward with the claims against her former costar following his inappropriate remarks at the beginning of their professional relationship, the New York Times reported. The pair had been working together on CBS's primetime drama — Dushku joining the show in March 2017, playing a character that had a major three-episode arc, with plans to be added as a series regular.

Not long after her start, however, Weatherly, 50, allegedly commented on Dushku's appearance, brought up a threesome, and made a rape joke in front of other cast and crew members, according to the Times. Dushku's accusations and the settlement came to light as part of an investigation which is examining the behavior of the company's former chief executive Leslie Moonves and the culture as a whole at CBS.

One particular instance, Dushku told investigators she made a gesture with three fingers and, in response, Weatherly allegedly made a crude comment about having a threesome with him and another cast member from Bull, the report obtained by the Times says. She also alleged that Weatherly would make comments publicly about bending her over his leg and spanking her and that when filming a scene with a windowless van, Weatherly said he would take her to his "rape van."

His behavior was enough to make Dushku extremely uncomfortable, causing her to bring it to his attention, the Times reports. But only a short time after their confrontation, Dushku was stunned to learn that her once-promising character had been suddenly written off the show. As a result, Dushku signed a confidential settlement, granting her $9.5 million — approximately the same amount she would have made as a Bull cast member for four seasons, the Times reported.

Weatherly told the Times he regrets what he said and how he made his costar feel.

"During the course of taping our show, I made some jokes mocking some lines in the script," Weatherly said in the statement to the publication. "When Eliza told me that she wasn't comfortable with my language and attempt at humor, I was mortified to have offended her and immediately apologized. After reflecting on this further, I better understand that what I said was both not funny and not appropriate and I am sorry and regret the pain this caused Eliza."
Michael Weatherly is disgusting. But honestly? The corporate culture allowed this to happen – Weatherly was clearly used to treating female coworkers that way with little to no repercussions. Because he had seen, time and time again, that CBS doesn't give a sh-t about women, that women are interchangeable, that their stories and lives and agency aren't important. Bull is still on the air, by the way. Michael Weatherly cost the network $9.5 million. And he makes $175,000 per episode of Bull. There's zero evidence that the show or Weatherly's career were hurt in any way because of Dushku's settlement.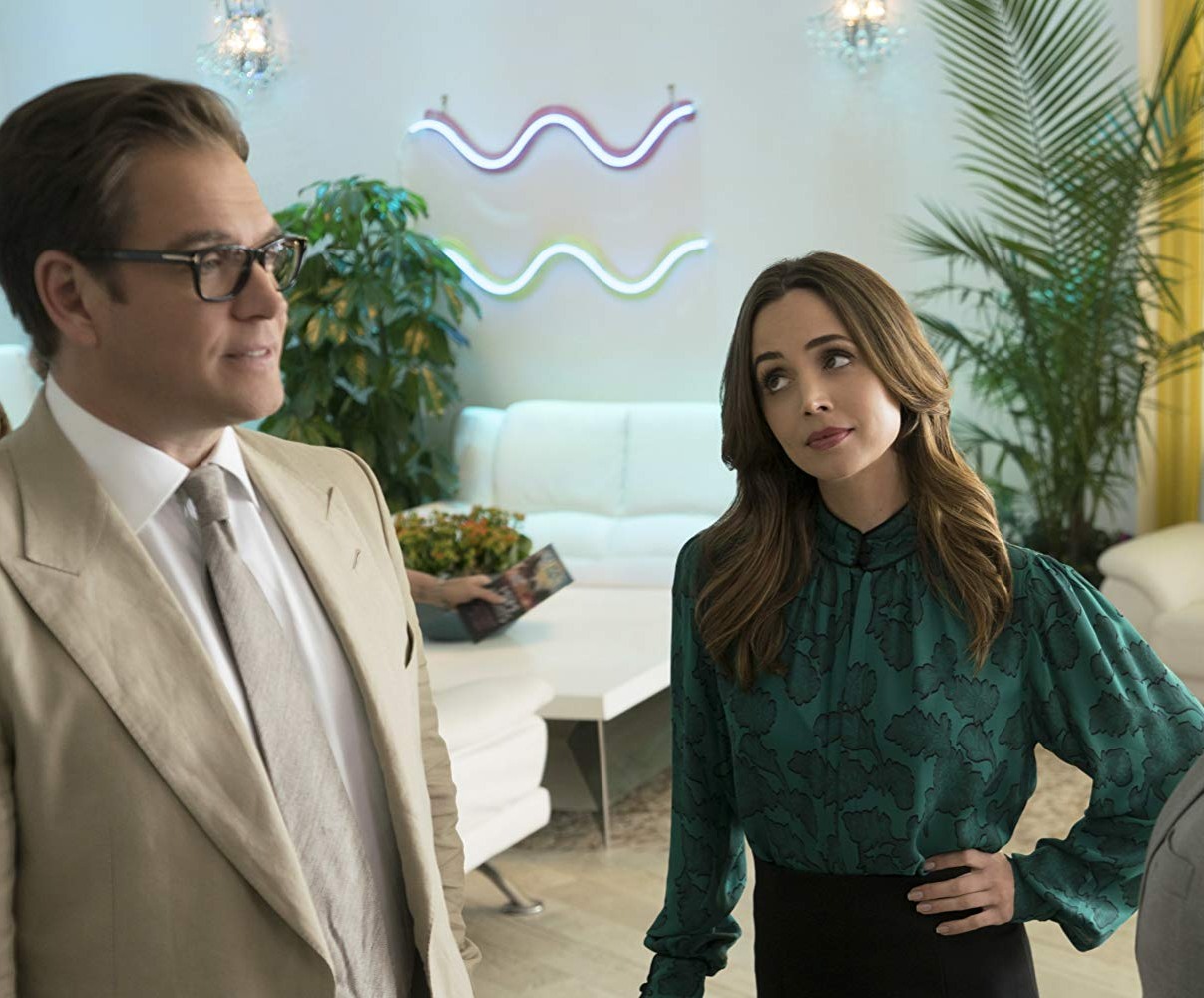 Photos courtesy of CBS.